Fill up your gas tank and head to the Sunflower State for a chilling adventure.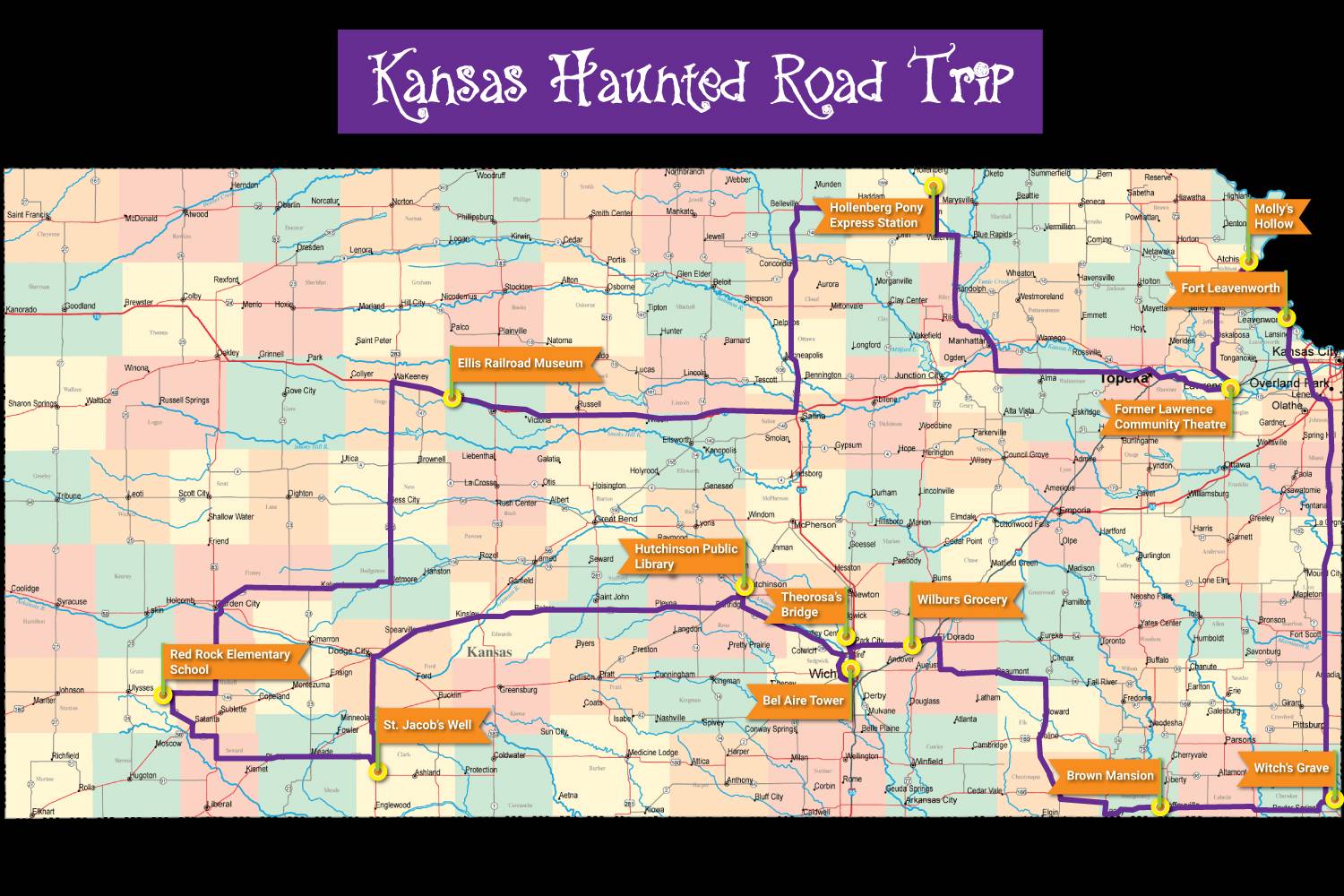 When October comes around, witches, goblins, and ghosts start to run rampant in our minds. To experience some real hauntings, head to the stunning state of Kansas. With plenty of terrifying places to explore, you can get into the Halloween spirit while maybe even encountering a real apparition for yourself.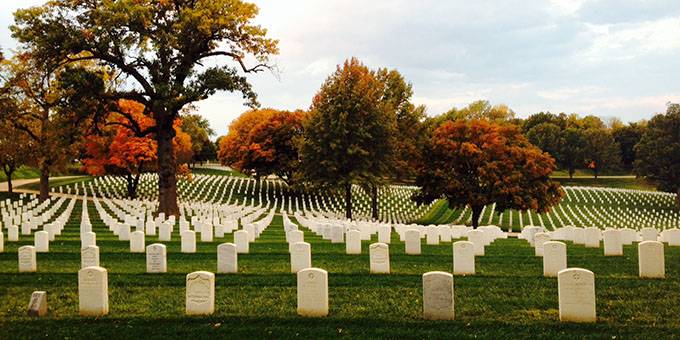 Fort Leavenworth
Leavenworth, KS
Known as one of the most haunted military forts in the United States, Fort Leavenworth breeds plenty of stories among locals and visitors. There are many claims of strange happenings, including the story of Father Fred, who is thought to roam around the St. Ignatius Chapel. In 1875, the original building was destroyed in a fire and along with it, Father Fred's life. People have seen a priestly apparition from time to time. Others have seen the image of Catherine Sutler, who still searches for her lost children even after her death. Those who stop here can visit the Fort Leavenworth National Cemetery[1], monuments, and other interesting buildings that may hold paranormal secrets to be unearthed.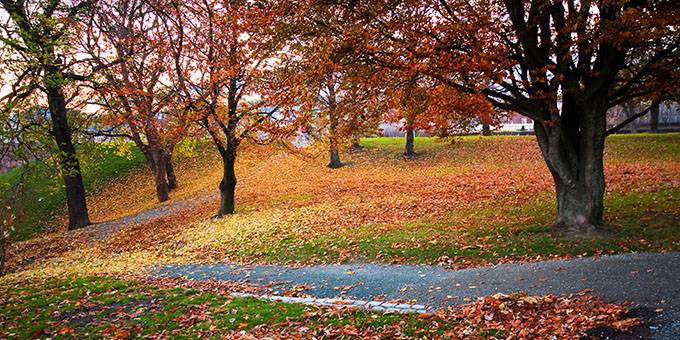 Molly's Hollow
Atchison, KS
In the town of Atchison, KS sits an unassuming place called Jackson Park. However, if you speak to any of the locals of the area, you can uncover the mysteries of Molly's Hollow. Molly, an African American girl, was murdered by a group of racists after they discovered she was dating a white boy. They viciously attacked her and she was lynched. Because of the traumatic events that caused her death, her ghost is still thought to call the hollow home. When exploring the wooded area at night, you can supposedly see the ghost of the girl hanging from a tree and hear her screams. Others describe a suffocating feeling of sadness and fear.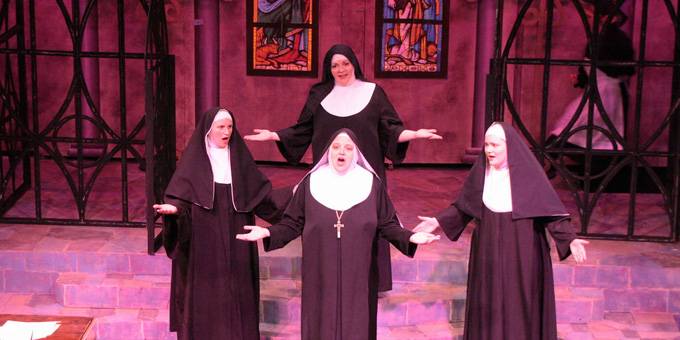 Old Lawrence Community Theatre Building
Lawrence, KS
Located at 1501 New Hampshire Street, the old Lawrence Community Theatre building in Lawrence, KS is the subject of many interesting stories. The building was used as a church before being converted into a performing arts center in 1985. Though it is no longer home to Theatre Lawrence[2], it still holds its reputation among visitors. People have reported a feeling of being watched as well as poltergeist activity, flickering lights, and cold spots. The location now houses the Vintage Church[3].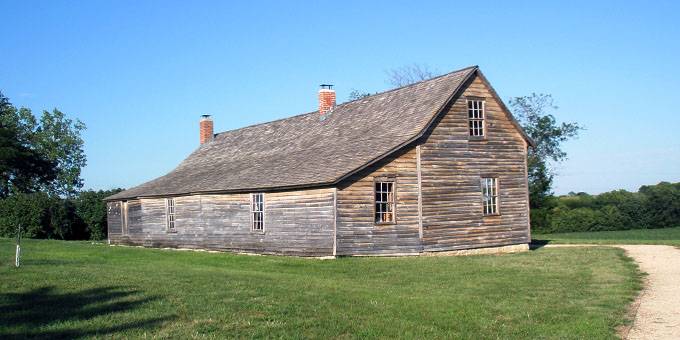 Hollenberg Pony Express Station
Hanover, KS
The Hollenberg Pony Express Station[4] is rooted in a rich history, so make sure to stop by on your journey through the northeastern part of the state. Built in 1857, the station became a popular stop for Pony Express riders traveling to California and Oregon. It also seems to be a hot spot for spirits. Visitors have said to hear horses' hooves in the distance, to see apparitions, and to hear the disembodied voices of ghostly riders echoing near the museum. The ghost of Gerat Hollenberg is also thought to take up residence here, and stories of him hiding items and rearranging things are common among staff members.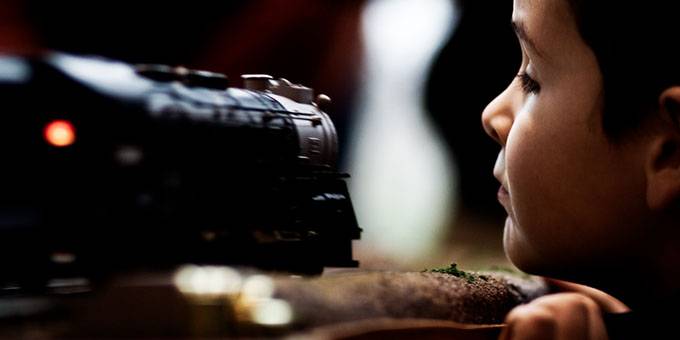 Ellis Railroad Museum
Ellis, KS
Another great museum along the way, the Ellis Railroad Museum[5] is home to interesting displays and artifacts as well as over a thousand unique dolls. It also features a caboose, a depot, and a scaled model of an Aero Streamliner. In addition to being a hub for railroad fanatics, it is rumored to be haunted. Most of the paranormal activity is said to occur within the basement, which was once used as a jail cell. The legend says that, during the 1958 flood of the area, a prisoner drowned in his cell. Odd noises have been heard resonating from its depths, EVPs have been captured, and many people have seen a shadowy figure in the windows.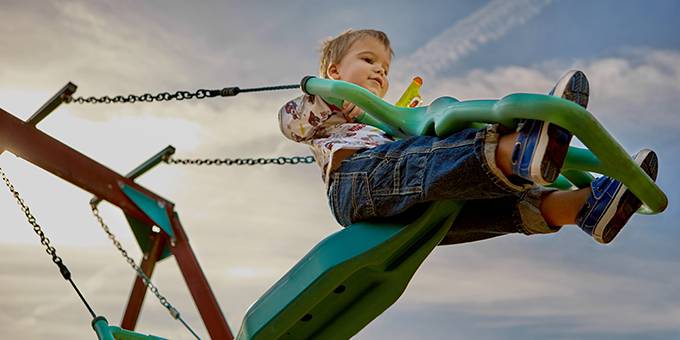 Red Rock Elementary School
Ulysses, KS
Seemingly innocent Red Rock Elementary School in Ulysses, KS is actually home to a darker story. The halls of this school are said to be frequently visited by the apparition of a young girl. She is said to wander around near the cafeteria, and sometimes balls will bounce and swings will sway on the playground despite a lack of wind or children playing. Some people have even claimed to have photographic evidence of orbs and other phenomena on the grounds.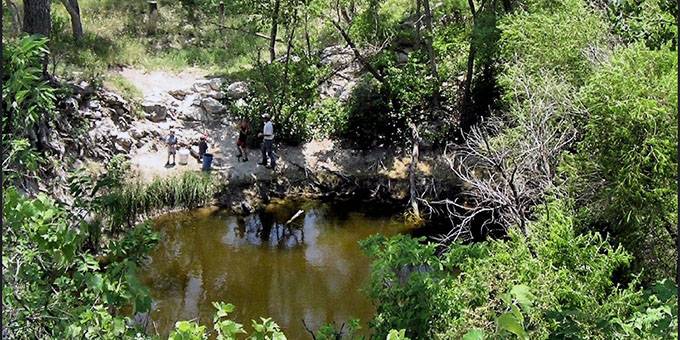 St. Jacob's Well
Clark County, KS
Found in the sprawling preservation that is known as Big Basin, St. Jacob's Well[6] is said to hold some of the most chilling legends in the state. The pond has been the center of much speculation for years and years. Many people think that the water is bottomless and has never dried up, and some even think that it kills anyone who is brave enough to enter its depths. Thousands of years ago, it was used by Native Americans and cowboys as a water source on their journeys. One cowboy in particular is thought to still visit the well. First seen in the 1890s, many people over the years have reported seeing the apparition of a cowboy and his horse. It is thought that several dead bodies float somewhere within the well.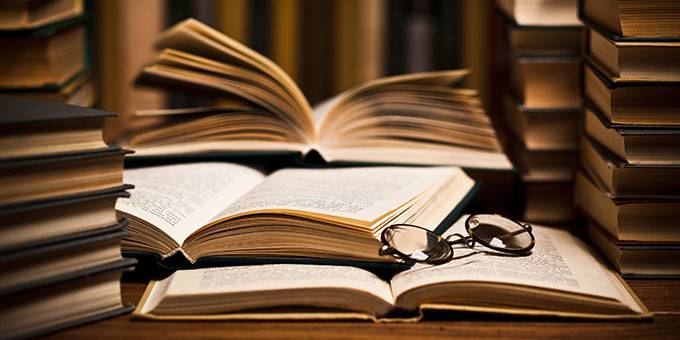 Hutchinson Public Library
Hutchison, KS
Hutchinson Public Library[7] is not only a great place to find the perfect book, but it is also home to a famous haunt. Ida Day Holzapfel served as the head librarian from 1915 to 1925 and from 1947 to 1954. With such a long career with the library, it is no surprise that she is said to still walk among its shelves. Surely looking for those with overdue library books, Ida is known to cause an eerie feeling among the library. Workers claim that she mainly hangs out around the basement and takes the form of a cold spot or startles them with disembodied noises. Some have even reported seeing her glowing form as she skims the collections and phantom footsteps have been heard echoing throughout the otherwise empty library.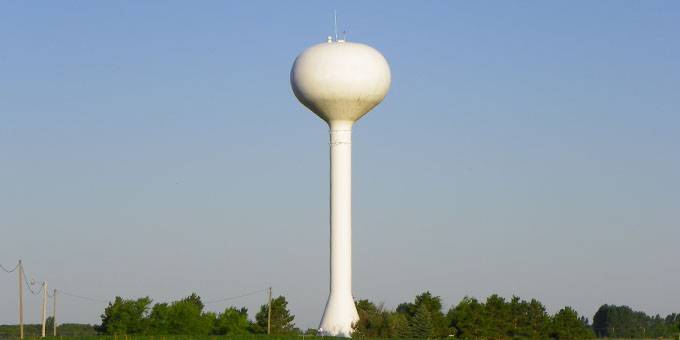 Bel Aire Water Tower
Wichita, KS
Located in the city of Wichita, the Bel Aire water tower is said to hold a ghastly secret. The infamous tale follows the untimely demise of a man who decided to climb up into the tower during its construction. He is thought to have slipped over its edge and fell to his death, and instead of removing his dead body from its pit, the construction workers continued on with their work. With the tower now erected over his remains, many people say that, at night, you can hear the sound of his ghost tapping at the bottom of the tower's walls.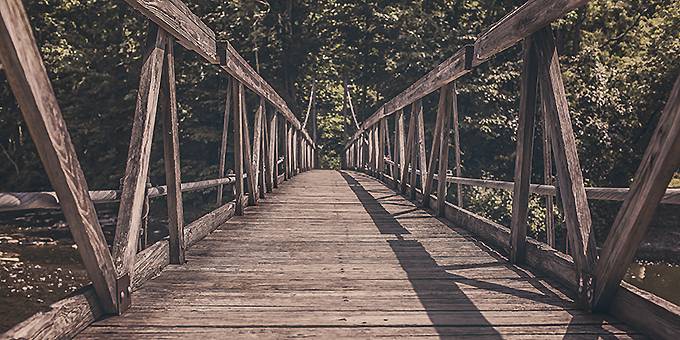 Theorosa's Bridge
Valley Center, KS
On the edge of Valley Center, KS, Theorosa's Bridge is the center of a famous urban legend. Traveling along the bridge area, a 19th-century wagon is said to have been ambushed by a violent group of Native Americans. During the scuffle, a baby named Theorosa was kidnapped. Her mother's ghost is said to float around the area searching for her. Another recollection of the events is slightly different and follows the tragic story of a woman who had a child with someone she shouldn't have. To cover up the scandal, she tossed the baby over the bridge and into the water, drowning it. People have heard the sobs of a baby and a woman, seen odd lights, and felt cold spots. On multiple occasions, cars have stalled unexpectedly on the bridge. Two versions of the bridge have burned down, though the current concrete bridge has stood since 1991. It can be found at 109th Street and Meridian.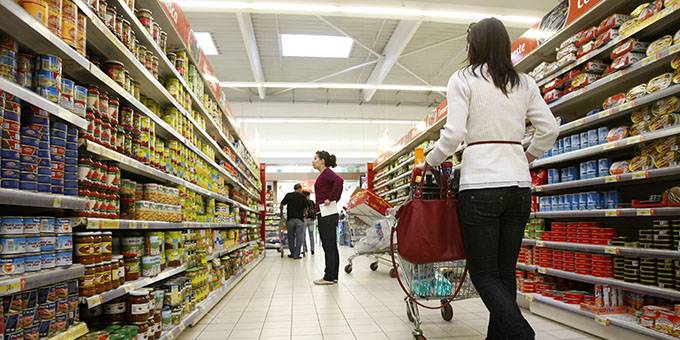 Wilbur's Grocery
Towanda, KS
While traveling through the tiny town of Towanda, KS, stop by the former Wilbur's Grocery building to maybe experience something paranormal. Even though it mostly operated as a grocer, it is said to have once been an orphanage and a shelter for women. Found at 304 Main Street, the abandoned store was once home to some weird occurrences. Employees have smelled coffee brewing when there is none, objects moving on their own, and cold spots. One woman even claims to have been touched by an unseen person. Whatever the case may be, produce and cereal may not have been the only things occupying the aisles at Wilbur's.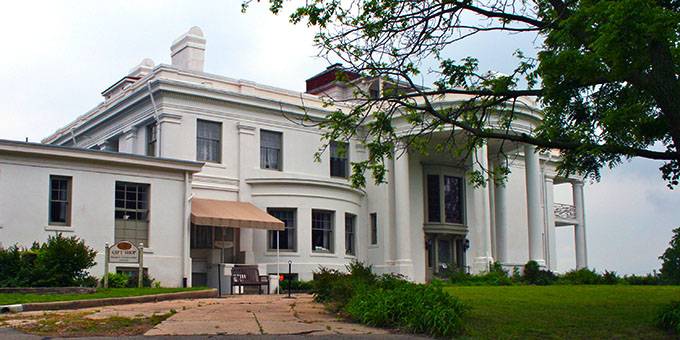 Brown Mansion
Coffeyville, KS
At 2109 S Walnut Street in Coffeyville, KS sits a beautiful and elaborate mansion. Known as Brown Mansion[8], the building was completed in 1906 and is comprised of 16 immaculate rooms and three stories. The Brown family inhabited the home during its prime, and though they were fortunate people, their children weren't. Out of their five kids, two of them died at birth while one of them died from pneumonia and another, Donald, died from diabetes complications. The surviving child, Violet, inherited the home until her death in 1973. The ghosts that are thought to haunt the home include Donald; Violet; their mother, Nancy; their father, W.P.; and a servant named Charlie. People have also smelled pipe smoke, heard crying noises, and seen the apparitions of Violet, Charlie, and Donald.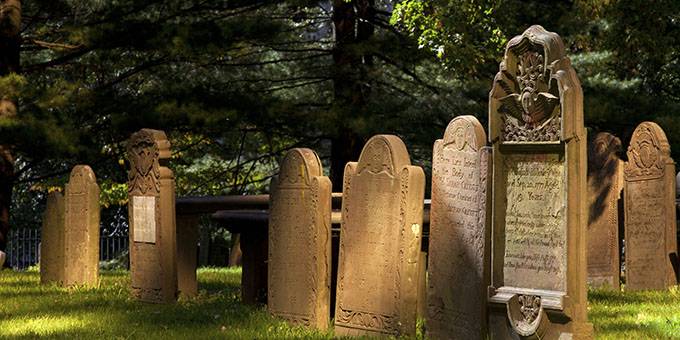 Witch's Grave
Galena, KS
If you have time, head to Oak Hill Cemetery in Galena. The cemetery is said to have a disturbing visitor at the time of 3:33 am. In the darkness of the night, people have seen apparitions, captured EVPs, and heard voices toward the back of the cemetery. Here, it is thought that a witch's grave is the source of the hauntings. The graveyard can be found on the hilly part of 1501 Columbus Street and is a unique place to visit to learn about history and potentially have an experience for yourself.
With so many interesting haunts to visit in the Sunflower State, a trip to Kansas is the perfect way to get in the spirit of Halloween. So grab a group of your favorite paranormal investigators and head out to explore the unknown.