Take your New Orleans Mardi Gras to the next level with our list of must-do activities
New Orleans Mardi Gras is one of the biggest celebrations in America and attracts thousands of people each year to the southern city. New Orleans is full of rich history and culture, and during Mardi Gras there is an unbelievable amount things to experience. Although this list have just barely scratches the surface of what the Big Easy has to offer during Mardi Gras, it should give you a head start to the most fun New Orleans Mardi Gras celebration to date.
Mardi Gras is probably the biggest celebration in New Orleans, but if festivals aren't really your jam, these unique NOLA activities provide new ways to celebrate this special Creole event.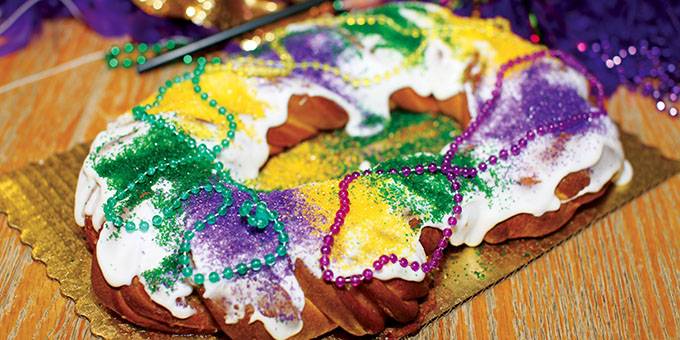 1. Eat a King Cake
The king cake is a delicious Mardi Gras tradition and is baked with a small plastic baby doll is hidden inside of the cake. The one who finds the baby is given the responsibility of hosting the following year's King Cake Party. The king cake is an oval ring of Danish dough normally covered with sugar toppings in the festive colors of purple, green, and gold. Thousands of king cakes are consumed each year throughout the country and especially in Louisiana, where the pastry originated. Some bakeries have even begun to ship their mouthwatering cakes around the world, like the Haydel Bakery[1] in New Orleans. So if you don't get a chance to try it while you're there, you can order one to feast on no matter where you're located.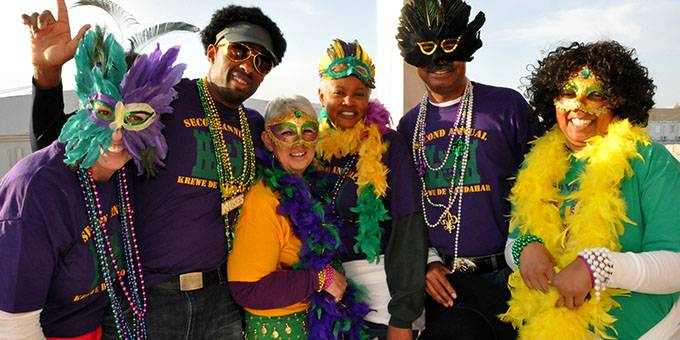 2. Dress up
Dressing in costume is one of the best ways to truly get into the full spirit of Mardi Gras. So, grab something weird, colorful, or even fancy and have a good time. You can find some excellent choices of a wide variety at various local shops or put together your own. Mardi Gras is one of the few times of the year that if you aren't dressed in a lavish costume, you will be the one who is standing out in the crowd.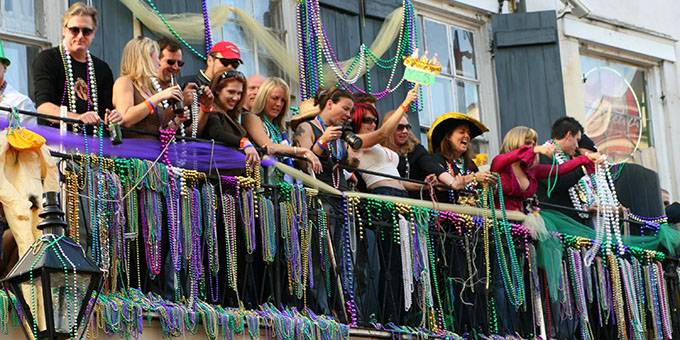 3. Find a Balcony
The balconies in New Orleans during Mardi Gras are almost an entirely separate event. While a few offer the chance to view the parade route from above, they are all truly an experience, especially on Bourbon Street. A few popular balconies include The Bourbon Vieux[2] has the largest balcony in New Orleans and features an open bar, gourmet dining, and a private restroom. Tickets start at $100 for daytime and $140 for nighttime. The St. Christopher Hotel[3] also offers some great views of the city and is incredibly close the French Quarter, allowing you to enjoy the excitement but escape to a more peaceful location to rest. The Avenue Pub[4] has an open balcony as well, with a 100 person capacity. It fills up fast during the Mardi Gras season, but it is definitely worth a visit.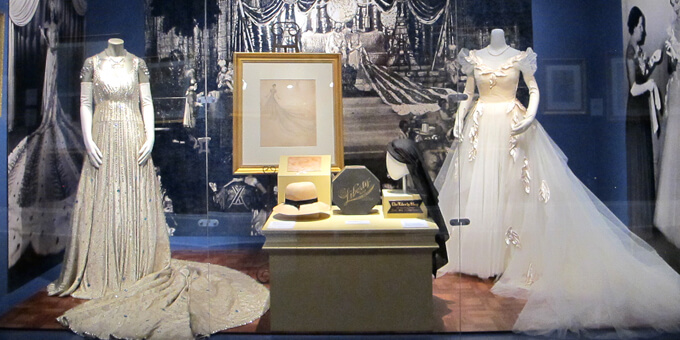 4. Learn about Mardi Gras History at a Mardi Gras Museum[5]
Mardi Gras has a rich history in the United States which dates back to the 1700s. Yet, this celebration is widely misunderstood and much of the history is unknown to many Americans. So, while celebrating, you should take a moment and check out the Germaine Cazenave Wells Mardi Gras Museum. The museum is located in the Arnaud's Restaurant[6] and features more than 20 Mardi Gras costumes, vintage photographs, Carnival masks, and old party favors, and krewe invitations. The museum is also free to the public and is open during the restaurant hours every day of the week.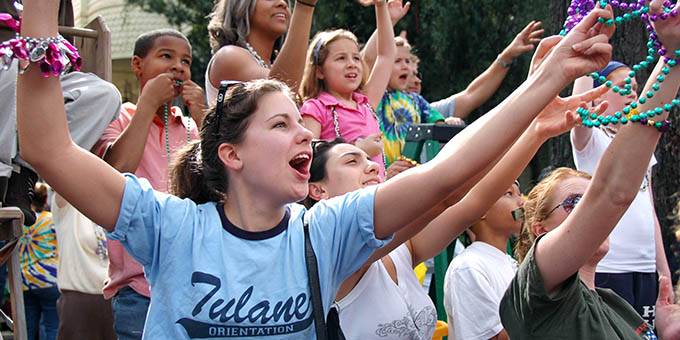 5. Catch Prizes at a Parade[7]
Starting in the beginning of January and ending on Fat Tuesday, New Orleans hosts multiple parades every few days. "Throws" or trinkets, beads, and other items are tossed from floats to the eager parade-goers. This has been a tradition since 1870 and the beads, cups, and doubloons are sought after by all parade attendees. The throws invite all people, both the float riders and the visitors, to partake in the excitement of the event and it means each person gets to go home with a souvenir from the fun celebration.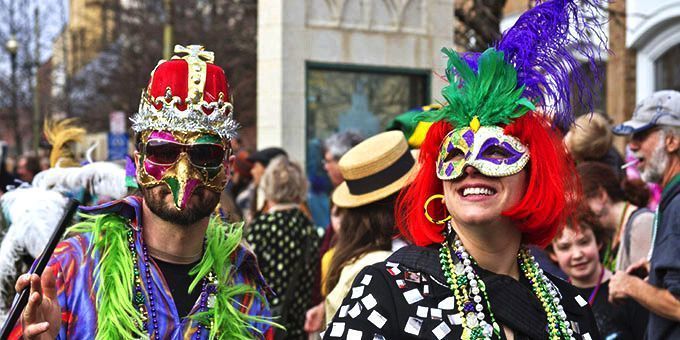 6. Wear a Mask
Wearing masks at Mardi Gras began as a way to escape the constraints of society and class. For a few days out of the year, everyone was able to speak and mingle together no matter what social class they came from. Float riders are even required by law to wear masks during the parades of Mardi Gras. Many balls are masquerades and require all attendees to wear masks. Although they are normally private, you may have the chance to purchase a ticket and attend. So, whether you create and decorate your own mask or purchase one from a shop like Maskarade[8], you should definitely take part in the long-standing tradition of the celebration by hiding your face and becoming whoever you want, for at least a day.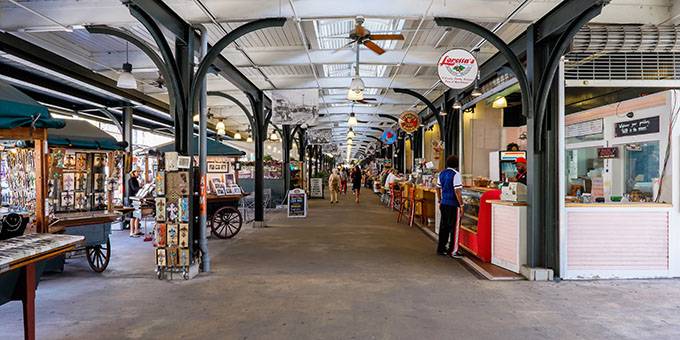 7. Shop the French Market[9]
The French Market has been in business since the late 18th century and while it has evolved over time along with the city, it still has the feel of a European open-air market. The French Market stretches across five blocks and offers a variety of local food, art, and retail shopping. It is also home to Dutch Alley, a pedestrian plaza, and the visitor center for the New Orleans Jazz National Park[10], where you can find all the information you need about jazz in the city. There are many restaurants in the market that offer a variety of New Orleans specialties such as po'boys, oysters, and some exotic beverages.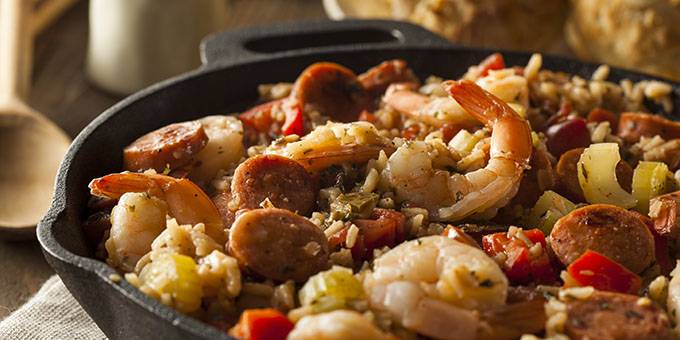 8. Gorge on New Orleans Cuisine[11]
New Orleans' Cajun and Creole style cooking is famous for its spicy flavors. Gumbo, a popular dish, consists of a variety of ingredients that differ in each place, although it normally consists of at least okra, rice, sausage, spices, and chicken. A great place to try some New Orleans gumbo is at Galatoire's Restaurant[12] on Bourbon Street, which has been open for more than 100 years. Another popular dish is the po'boy, a roast beef and seafood sandwich served on French bread which was first invented in 1929, and has since become a staple of New Orleans cuisine. You can find a great one at Domilise's Po-Boys and Bar[13], which serves delicious fried po'boys from 10 a.m. - 6:30 p.m. most weekdays. Whatever your taste, there are a multitude of options while eating in New Orleans and you really can't go wrong with any of the classic offerings; many of which you can only get in Louisiana.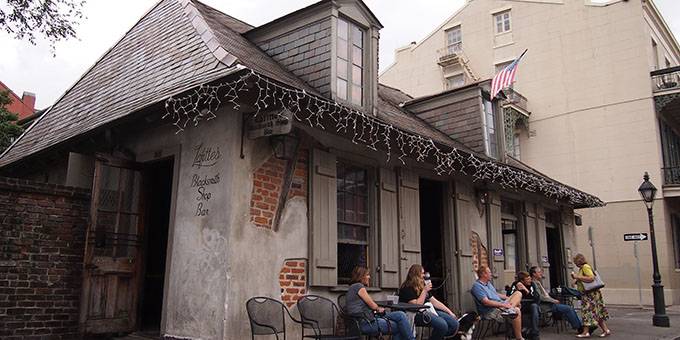 9. Have a drink at one of the oldest bars in the US[14]
Lafitte's Blacksmith Shop Bar was built between 1722 and 1732 is said to be the oldest structure to house a bar in the U.S. The building looks like an old cottage and is lit with candles, providing a perfect atmosphere for a good old-fashioned drink. Pirates were said to spend a lot of time at the bar between voyages, and there are many legends and a lot of history in its walls. Anyone who appreciates history will find this location an interesting stop while exploring the city. Lafitte's is also supposedly haunted and is a stop on many haunted tours of New Orleans.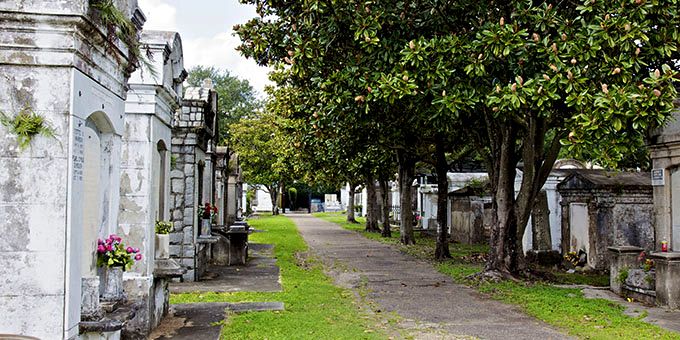 10. Visit a Graveyard[15]
The graveyards in New Orleans are some of the oldest in the country and are very similar to the graveyards found in Paris. The above-ground tombs are beautiful and walking through the cemeteries can be a peaceful, albeit a little creepy, experience. The oldest cemetery in the city, St. Louis Cemetery No. 1, dates back to 1789 and contains the grave of the voodoo queen Marie Laveau. The St. Louis Cemetery requires a tour guide to enter and admission is $20. The Lafayette Cemetery is another popular graveyard in New Orleans and allows visitors to see the inner workings of a tomb.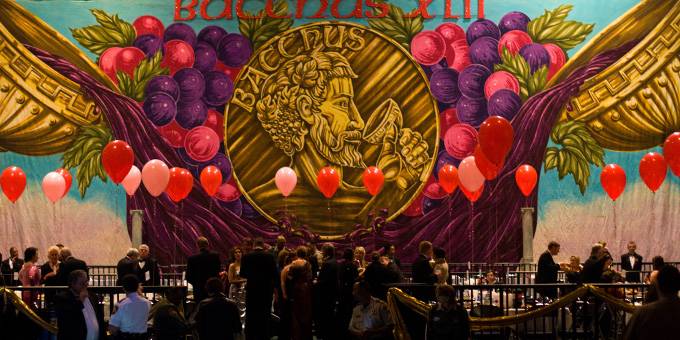 11. Attend a Mardi Gras Ball
Most of the Mardi Gras Balls are private, intended for the krewe, and are invitation only. However, a few of the krewes put on an indoor extravaganza the night of their parade which is open to the public and allows people to get a glimpse of an elegant Mardi Gras ball. The krewes Bacchus, Orpheus, and Endymion have been known to put on public balls in the past which are highly recommended. If you decide you want to attend one of the balls, be prepared to pay a high price, as some tickets start at $200, but they usually include drinks, live music, and food. Formal attire including tuxedos and floor-length gowns are often required.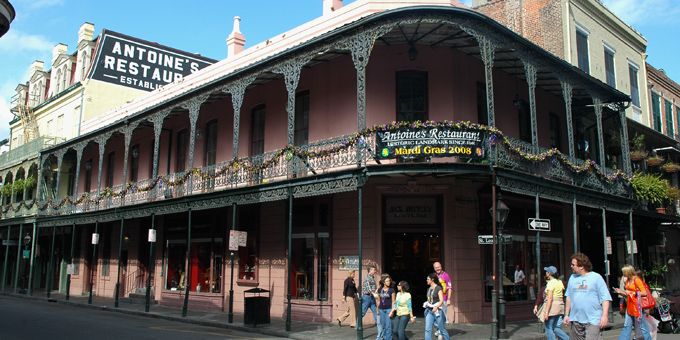 12. Throw or attend a party at Antoine's Restaurant[16]
Antoine's Restaurant has been open since 1840 and is the oldest family-run restaurant in America, and one of the finest in New Orleans. Antoine's has invented several dishes and is known for its high-class visitors, including several U.S. Presidents. The restaurant is particularly unique because of the many private dining rooms that are tucked away in each nook and cranny of the building. The rooms are named for famous krewes and periods of art, and each one has its own style and decor. The rooms vary in size and can accommodate anywhere from 14 to 300 people, which makes them perfect for nearly any occasion. Antoine's Restaurant is truly a special place in New Orleans and, like everywhere else in the city, comes alive during Mardi Gras.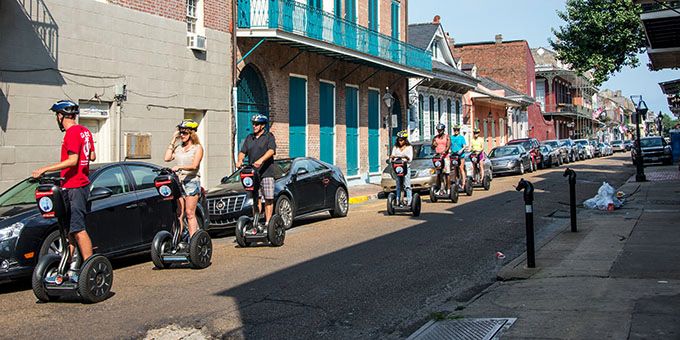 13. Take a Tour
New Orleans is rich with a culturally interesting and unique history, so it would be a shame to not take a tour and learn more about the city from an expert. There is a lot of ground to cover when seeing the city, so the NOLA City Segway Tour is a good choice and takes only three hours to visit the French Quarter, the Mississippi River Front, Jackson Square, Bourbon Street, and more. If you are wanting a slower-paced tour which takes a closer look at individual places, Free Tours by Foot[17] offers name-your-own-price tours such as the New Orleans Voodoo Tour or the French Quarter Tour. These tours take two hours and cover approximately a mile. Even if you decide to do a self-guided tour, you definitely should take a close look at the city while you are visiting.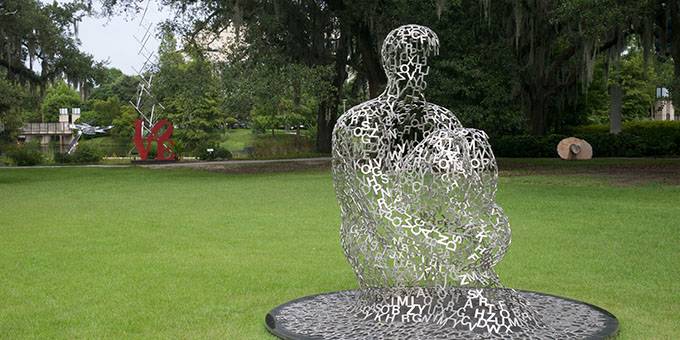 14. Walk Through the Sydney and Walda Besthoff Sculpture Garden[18]
If the crowds and busy streets of New Orleans are beginning to bother you, take a break and explore the beautiful Sydney and Walda Besthoff Sculpture Garden at the New Orleans Museum of Art. The sculpture garden is located in a beautiful magnolia and pine grove with Spanish moss covered oaks that provide a great backdrop to the many works of art. Some of the art dates back to 1909 and the museum and garden features artists from all over the world. The sculpture garden is free to view and even includes a free audio tour which can be accessed via your smartphone.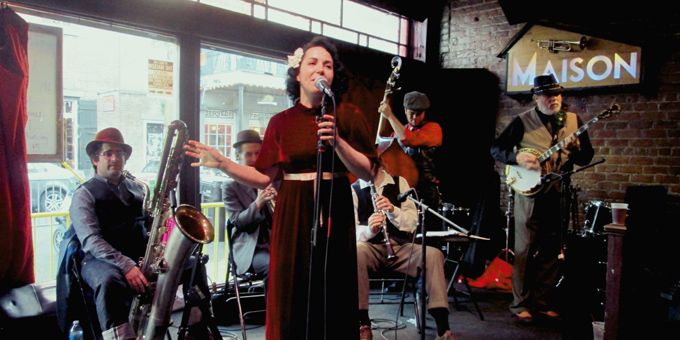 15. Catch some live music on Frenchmen Street[19]
Outside of the French Quarter, Frenchmen Street has the most live music anywhere in the city and offers a wide variety of genres. Many of the bars in this low-key district offer cheap, or sometimes free drinks, and the only thing asked in return is that you tip the bands generously. New Orleans is a town with a strong foundation and pride in music, and it values the musicians that keep that history alive. The Maison[20] has the largest stage on Frenchmen and hosts multiple bands every night of the week. But, if you are wanting to soak in the New Orleans jazz culture, hop over to The Spotted Cat Music Club[21] and enjoy the music and atmosphere at the "Quintessential Jazz Club of New Orleans."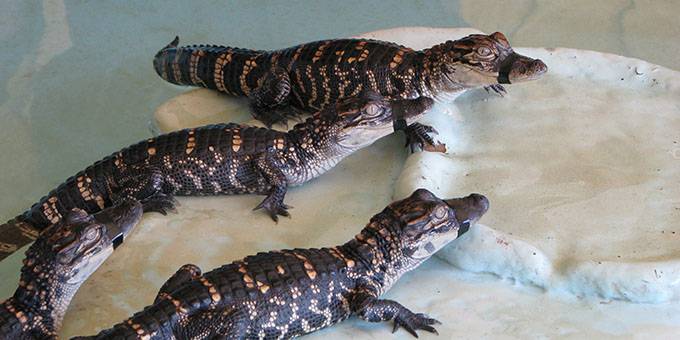 16. Play with Gators[22]
Located less than an hour outside of New Orleans, the Insta-Gator Ranch and Hatchery gives you the chance to hold baby alligators and, if it is hatching season, even experience the hatching of an alligator in your own hands. The staff gives detailed lectures on alligators and the history of the ranch. Louisiana is known for its alligators and the trip to the Gator Ranch can be a nice break from the busy city and a truly unique experience that you can really only have in the New Orleans area.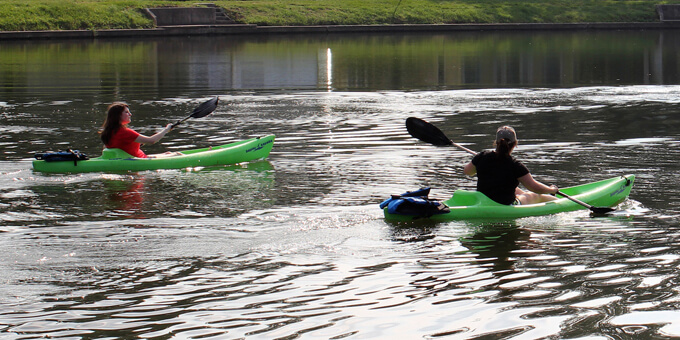 17. Try your hand at urban kayaking[23]
If you are getting tired of strolling around the city, Kayak-iti-yat offers four different kayaking tours of New Orleans, each with a different perspective of the city and its surroundings. Floating down the Bayou St. John allows you to see some of the beautiful homes located alongside the river which are often missed. The area surrounding the city is also full of lush plants, salt marshes, and interesting wildlife. You may even paddle pass an alligator! The kayak tours are a great way to burn off some of the rich Cajun food and explore the city in a unique and adventurous way.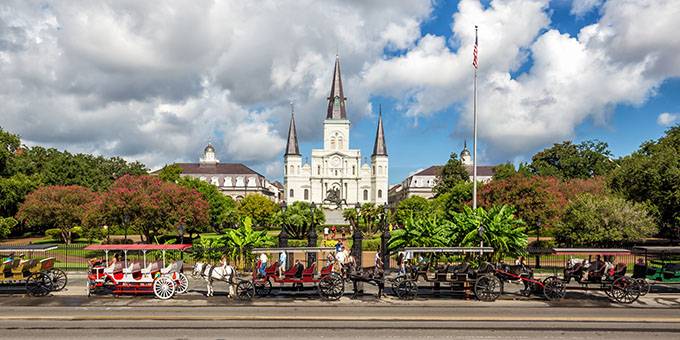 18. Visit Jackson Square
Named after the famous Battle of New Orleans hero, General Andrew Jackson (who later became President), Jackson Square is a beautiful French-style square designed after Place des Vosges in Paris, France. The square is located in the French Quarter and features many notable landmarks, like the Jackson statue and the St. Louis Cathedral. There are many historical landmarks surrounding the square and visitors won't want to miss a stroll around the area. Make sure you stop at the famous Cafe du Monde[24] and enjoy a cup of coffee and beignets as well.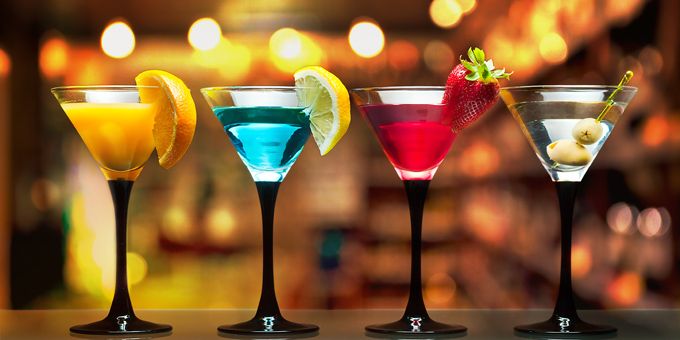 19. Have a Drink
New Orleans' Mardi Gras is one big party in a city that loves to party. So, if you are planning to attend Mardi Gras, make a point to try a Sazerac, a classy rye whiskey or bourbon-based drink invented in New Orleans which has been called America's first cocktail. New Orleans is also one of the few cities in the United States that does not have an open container law, meaning you can roam the colorful, fun-filled streets with your adult beverages. If you're not a whisky or bourbon fan, or simply don't know what to order then check out this drink board[25] for some ideas and recipes for some delicious Mardi Gras cocktails.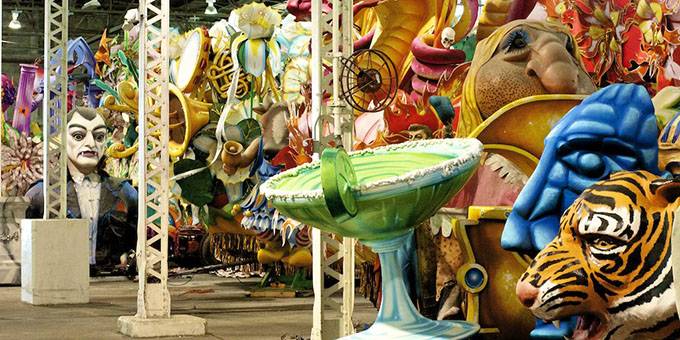 20. See Behind the Scenes at Mardi Gras World[26]
Blaine Kern's Mardi Gras World allows visitors to see what takes place behind-the-scenes each year to make the famous celebration happen. You can take a day tour and discover all the planning and hard work that goes into each float and the entire Mardi Gras affair. Blaine Kern Studios builds all of the most impressive floats and has since 1947. On the tour, you will get to see the artists in action as they work on constructing the floats and try a free slice of king cake. Mardi Gras World is a perfect place to visit while celebrating the festival, as it will truly make you appreciate the magnificent floats. If you visit New Orleans outside of Mardi Gras season, it is a perfect way to get a taste of the celebration as it is open year-round.
How many of these have you done? Do you have anything to add to our list? Tell us in the comments below and don't forget to share with your friends!