Make sure you get the most out of your trip with these tours
Washington D.C. is one of those places that everyone should visit at least once in their lifetime—especially if you're at all patriotic. But there is so much to see in the Capitol, it's easy to get lost or not know where to begin. These 28 tours provide the best sightseeing experiences D.C. has to offer and, as a bonus, zero risk of getting lost!
Home to some of the most famous landmarks, monuments, and memorials in the world, Washington DC is a special place to visit as it is the capital city of the United States. It is here that our laws are put into place and enforced and our government functions. Since the days of George Washington, this namesake city has cultivated a rich history.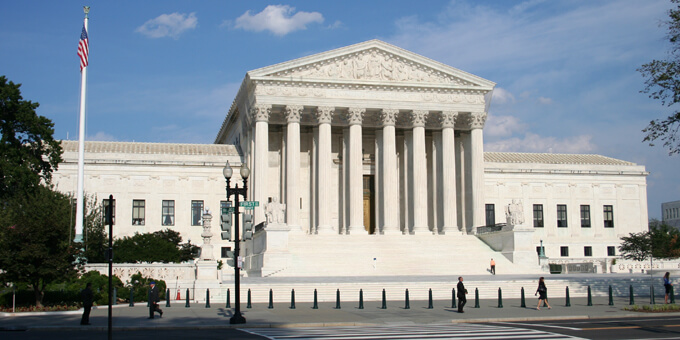 Private Tours of Washington
Private Tours of Washington was founded by Bill Thomas, who has over twenty years of experience and knowledge of the Washington D.C. area. This company will help you design a private tour with all the sights you want to see as you ride around the Capitol in a luxury vehicle with your very own chauffeur. Your knowledgeable guide will be with you every step of the way as you explore the highlights of the city. A few things that can be included on this tour are the White House, U.S. Supreme Court and the Smithsonian Museums.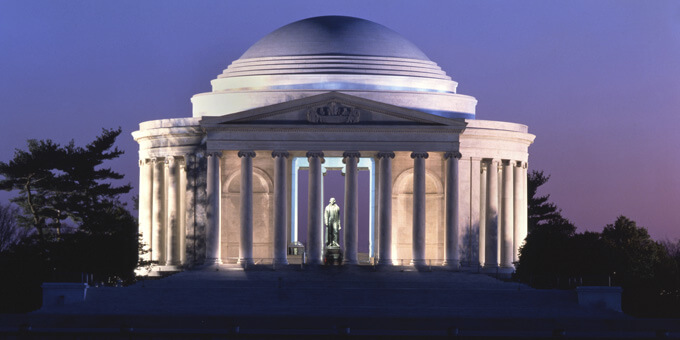 While Washington D.C. is impressive under the noonday sun, in the moonlight monuments and memorials transform into majestic spots filled with reverence and history. The DC After Dark tours begin at 7 p.m. and take guests to enjoy Union Station, the Jefferson Monument, and the fantastically-lit Iwo Jima Memorial among others. Guests will also get to see the U.S. Capitol Building and pause by the Reflecting Pool on this fun night tour.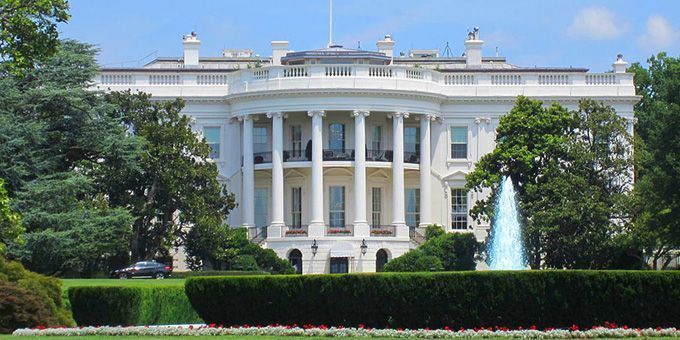 DC It All! Tour
This six-hour guided tour of the D.C. area includes all the important landmarks with none of the hassle. Tour guides will take you to view the nation's monuments and historical homes while also providing you with the history of each. Tours begin with the U.S. Capitol Building and then visit several memorials that decorate the city such as the World War II, the Martin Luther King, Jr. Memorial, and the Vietnam Veterans Memorial. The tour ends with a visit to the White House and its gardens.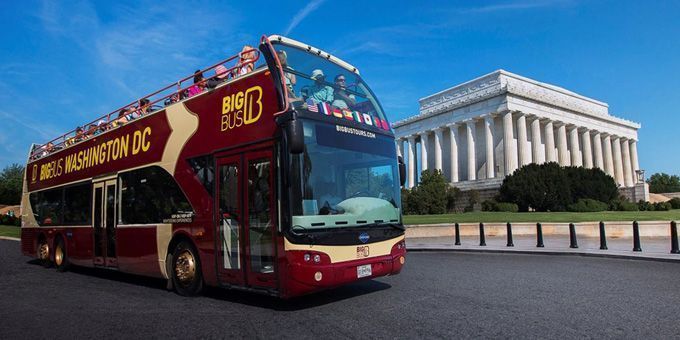 Big Bus Washington D.C. Tours
Board an open-air double-decker bus and ride in style as you enjoy all of the sights of the city. This hop on, hop off tour includes an informative and entertaining tour guide who will share historical facts and personal anecdotes about each stop. The White House, Thomas Jefferson Memorial and Ford's Theater are among the stops on this fun family-friendly tour. Also included with the tour fee is free admission to Madame Tussaud's Wax Museum, where visitors can pose with fantastic wax sculptures of celebrities and politicians.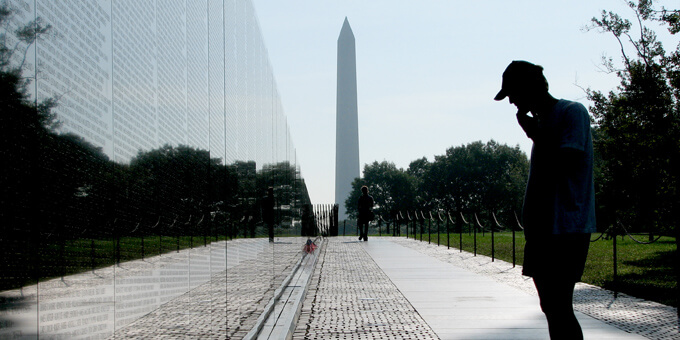 Bi-Partisan Diplomatic Day Tour and Evening Tour
Relax in a comfortable motor coach and learn tons of fun facts, trivia and entertaining stories about the highlights of the city including the Archives, Navy Memorial, Washington Monument, WWII Memorial, Einstein Memorial and more. Every tour will give you history as you travel from place to place, but this fun and engaging tour would be perfect for children as your knowledgeable tour guide will play games and entertain you on this fun, personal tour. Groups are often small, generally less than eleven people, and are available both during the day and evening.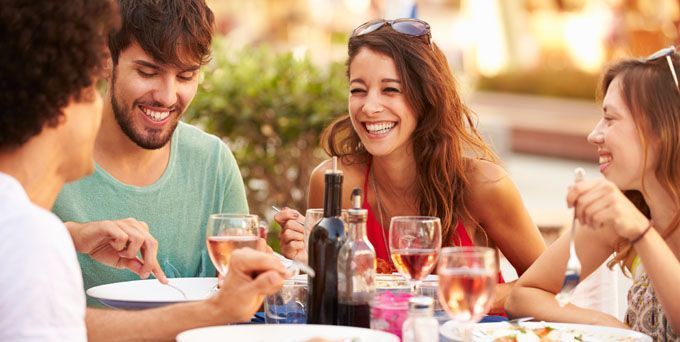 Carpe DC Food Tours in Washington, DC
If you consider yourself a food enthusiast, then this is the tour for you! While most people think of history and government when they think of the nation's capitol, the D.C. area is also full of amazing restaurants that often get overlooked. Your tour guide will take you into the small neighborhoods around the city to enjoy the unique culture and flavors across D.C. Guests can choose from a neighborhood tour, the happy hour tour or a private tour. Ticket fees include all of the food on the six-stop tour.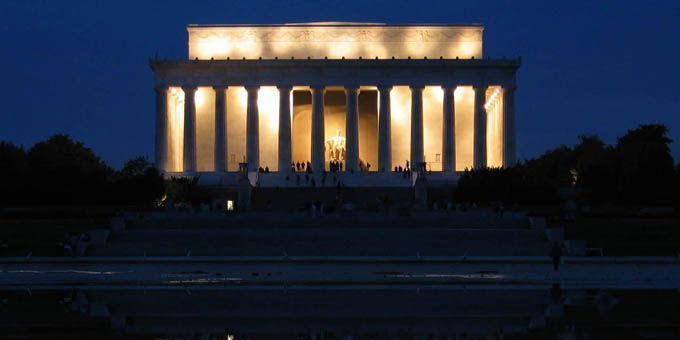 Over the course of two and a half hours, guests will enjoy an informative yet entertaining narrated trolley trip through Washington D.C. This tour takes visitors to the historical monuments of the city with the moonlight as your guide. The nighttime glow from the city lights gives a whole new impression of this beautiful and historic city. Beginning with the glowing lights of the inspiring Iwo Jima Memorial, guests are taken past the various historic locations as well as the U.S. Capitol and the White House.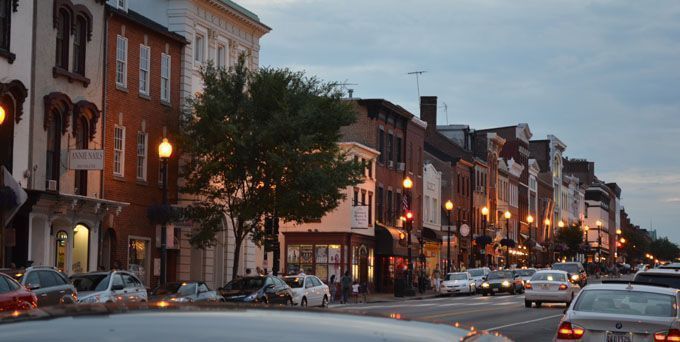 Ghosts of Georgetown Walking Tour[1]
Beginning at the Old Stone House in Georgetown, guests will walk through the moonlight on the historical path that includes Martin's Tavern, the Kennedy House and many more historical landmarks. Your guide will regale you with eerie tales of curses, ghosts and other scary supernatural events as you walk the streets on this evening tour. Open for all ages, this spooky tour is a great way to explore a different side of the nation's capitol.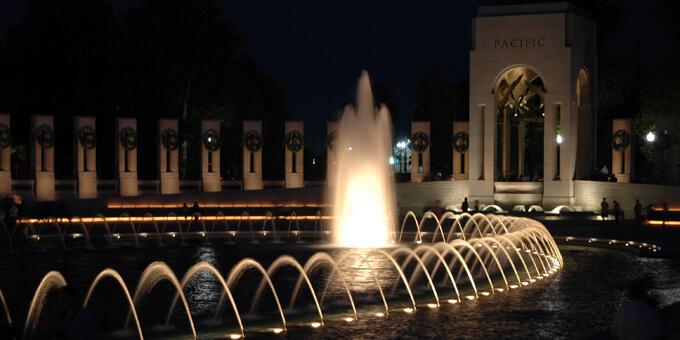 DC The Lights! Tour
Explore Washington D.C. in safety after the sun has set on this two to three hour tour. Beginning at the Old Post Office, your guide will talk about the history of each attraction and provide interesting information as you explore the beautiful night lights. Other notable stops include the U.S. Capitol, the Vietnam Veterans Memorial, and the Lincoln Memorial, just to name a few.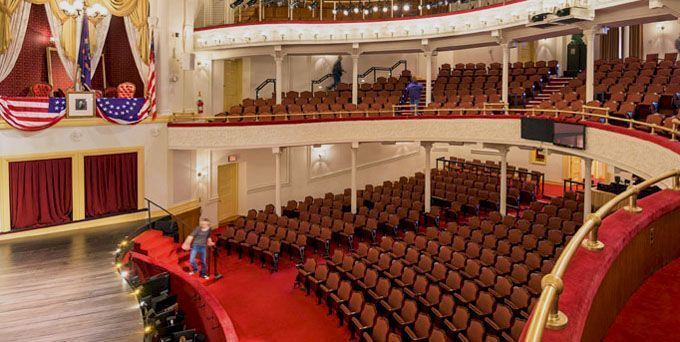 Detective James McDevitt Day Tour
Relive the night President Lincoln was assassinated on this historical walking tour. Walk with detective James McDevitt, the detective who was on duty that night, as he travels through the city and interviews citizens. As the event unfolds, you'll visit eight different landmarks and get a glimpse into how this horrific event played out from a more personal perspective. This tour is extremely popular and it's recommend to make reservations ahead of time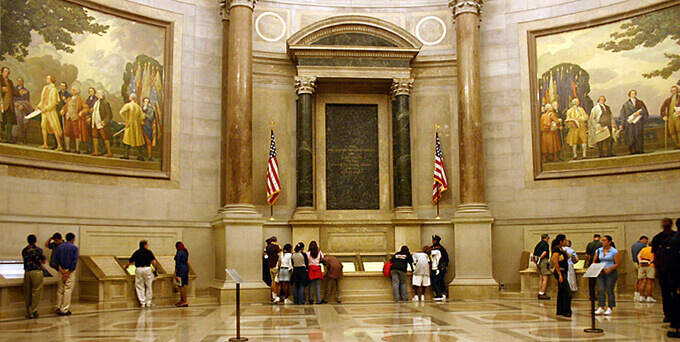 This guided tour takes you past more than 100 points of interest in Washington D.C. and features twenty locations where visitors can disembark to explore on their own. This informative trolley ride is offered as one or two day pass so that you aren't pressured and can really to enjoy all of the attractions you want. It begins at the Washington Welcome Center and ends at Chinatown and includes stops at the National Archives, Smithsonian's National Zoo as well as several other museums and landmarks.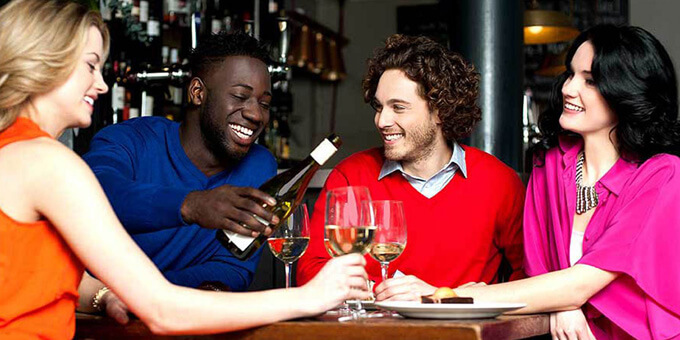 Mangia DC Italian Food Tour
"Mangia" is Italian for "Eat! Enjoy!" and that's exactly what visitors can expect on this delicious Washington D.C. food tour. Take in the sights and learn about the rich culture of popular D.C. areas as you wander through this three hour tour. You'll enjoy some delicious Italian food at various parts of the city including the Dupont Circle neighborhood. Anyone with a passion for food and adventure won't want to miss this midday tour!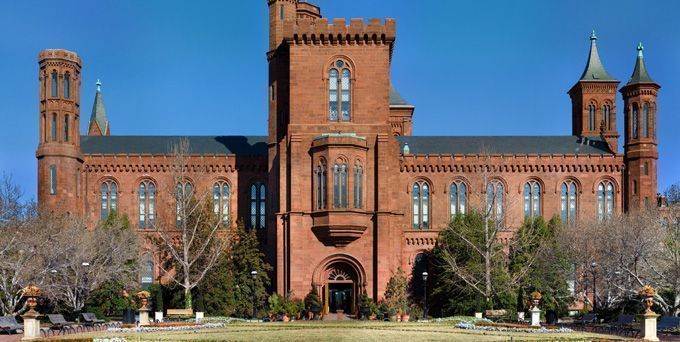 Smithsonian National Mall Tours
The Smithsonian Nation Mall tours are the only tours available that depart from the iconic National Mall, which features many monuments and memorials. Guests can ride segways or bikes to historical landmarks around the city as they learn more about the history and take in the sightseeing. An expert from the Smithsonian is your guide as you tour the various Smithsonian Museums and the Smithsonian Castle as well as other classic icons such as the Capitol Building and the Washington Monument.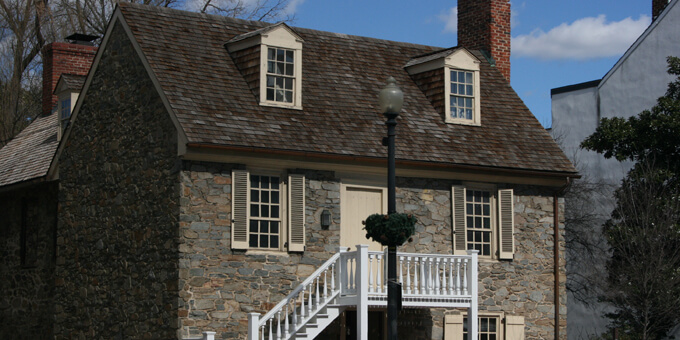 Historic Georgetown Walking Tour
Take an opportunity to get a glimpse into what the D.C. area might have been like 300 years ago. This tour takes guests through historical Georgetown and offers a different look at D.C. and the locations that were important when our country was young. Stops include the Old Stone House, the Tudor Place Mansion, as well as a couple historical churches. The tour begins at the Old Stone House and ends at Georgetown University campus. This is a walking tour, so make sure you wear comfortable shoes and be prepared to experience a more historical side of D.C.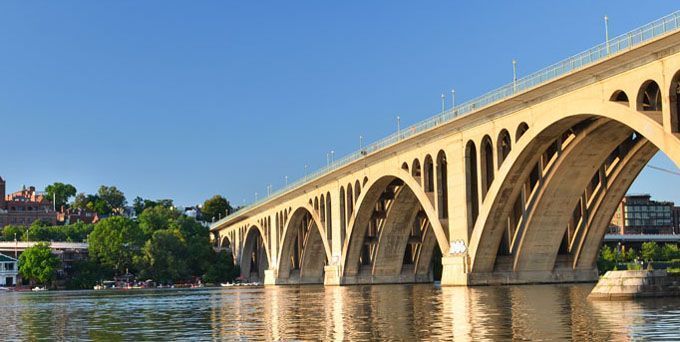 Land and River Monuments Tour
This tour provides guests with an in-depth look at Washtington D.C.'s most notable landmarks. This is a private guided tour that takes approximately six hours to complete. There are plenty of opportunities for photos and capturing the moment as you walk or ride to nearly all of the important landmarks you'll want to see. The tour also includes a lunch and a trip down the Potomac River to relax and see the nation's sights from the best river-bound view.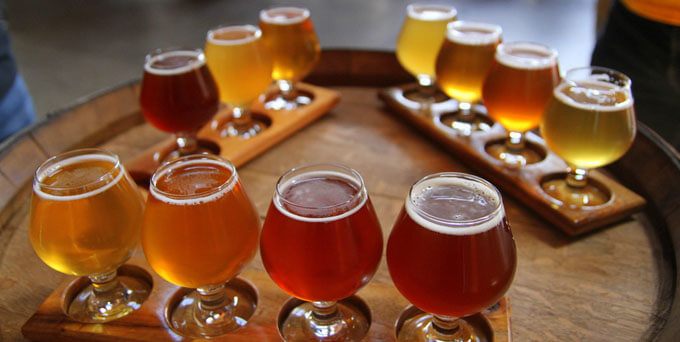 DC Brew Tours
Whether you enjoy taking a day tour, a mid-day tour, or an evening tour, DC Brew Tours will give you a personal tour around the best breweries in the city. Guests will have a chance to sample more than twelve fresh and exclusive craft beers and learn about the brewing process. There is no worry about driving; your guide is the designated driver so you and your friends can relax and have fun.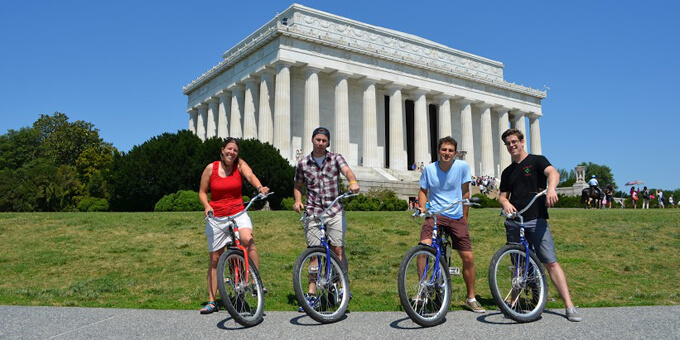 Taking a bike tour is a fabulous way to get some exercise and fresh air while you explore the plethora of memorials and museums that Washington D.C. has to offer. Your ticket price includes a bottled water and snacks as well as a bike and helmet rental. Bike tours are offered in the morning as well as in the afternoon every day of the week. During your ride, you will get to see historical attractions up close and learn more about each location. Stop include the White House, the Jefferson Memorial, and the Smithsonian Castle.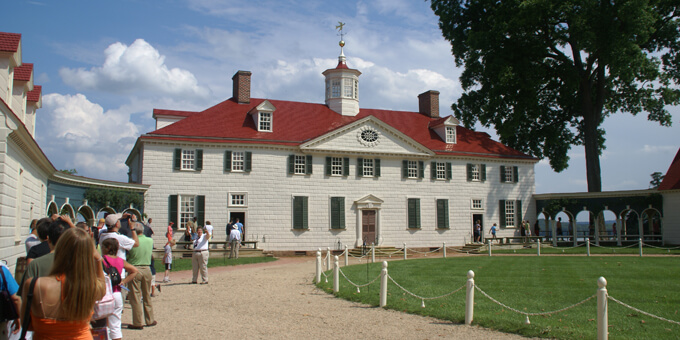 Mount Vernon Sightseeing Cruise
Board a luxury cruise ship and travel in style to Mount Vernon, the former home of President George Washington. Visitors will have several hours to explore the grounds and learn more about the area and the very first President of the United States. Snacks and beverages are supplied for guests while they cruise down the Potomac River on their way to and from Mount Vernon.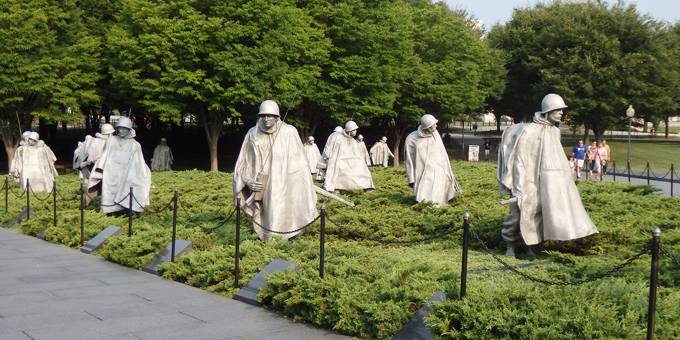 DC The Best! Tour
This three and a half hour tour will hit all of the highlights of the city with none of the extra filler. Starting at the U.S. Capitol, visitors will hear historical information and facts about each stop and have the chance to look around at several of them. This short tour is perfect to get a glimpse of all the major landmarks and still have time to go do what you want to do! Other stops include the White House, Lincoln Memorial and the Korean War Memorial. Several other historical landmarks are driven past on the tour including Arlington National Cemetery.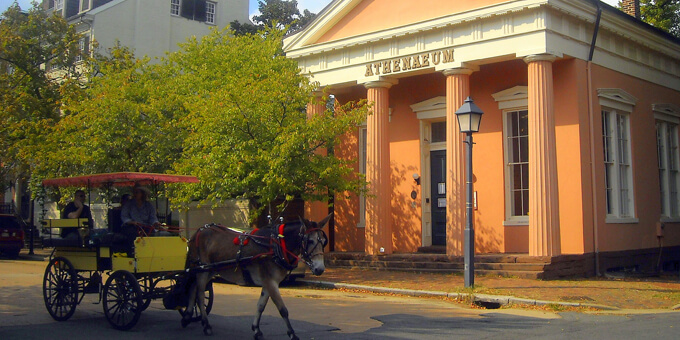 Learn more about the life and times of the first President of the United States, George Washington on this half-day voyage. Guests will be able to see many iconic landmarks and memorials in the D.C. area that are often overlooked and have the opportunity to tour George Washington's stately home and a few other landmarks including Christ Church. The tour will drive past several other locations including the Pentagon and the breathtaking Old Town Alexandria. Tour guides will provide information and guidance all the way on this comfortable and fun tour.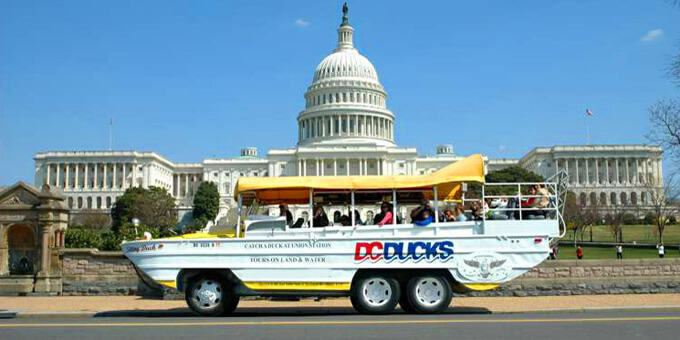 DC Ducks
This infamous tour group takes visitors by land and by sea aboard a fully-restored amphibious vehicle that was used in World War II. This fun, narrated ride through the city gives guests a unique vantage point to take in all of the sightseeing that they can, ending with a splash into the Potomac River. As guests float down the river, tour guides will share intriguing facts about the city and its landmarks. The amphibious journey begins at Union Station passes by other landmarks like the Taft Memorial and Carillon, the National Gallery of Art, and the Newseum as well as more common sites like the White House and the Vietnam Veterans Memorial. This short tour is especially popular with smaller children.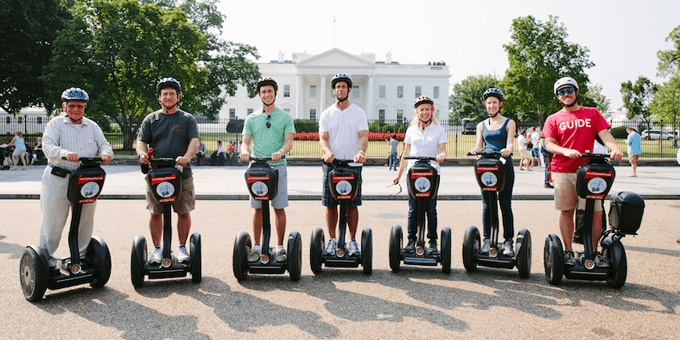 Washington DC Segway Tour
Zip around the city in style on this fun two or three hour segway tour. After a brief training session, you'll be zooming across Washington D.C. to see all of the major landmarks, beautiful parks and other attractions. Your tour guide will narrate about each landmark as you pass, and although this tour doesn't offer as much chance to explore, there is a wide variety of locations you'll get to see including several monuments at the National Mall, the FBI Building, the White House and the Capitol Building. All riders must be at least 16 in order to use a segway on this tour.
Visitors can explore a piece of Charlottesville, Virginia while taking advantage of the Thomas Jefferson Country Tour. This all-day tour leaves nothing out for its visitors. Leaving D.C. in the morning, you will travel to Charlottesville where your knowledgeable guide will teach you about the life of Thomas Jefferson, including a tour of his home, Monticello. Guests will also stop at Michie Tavern as well as Mulberry Row. This tour is packed full of expert information about our country's history.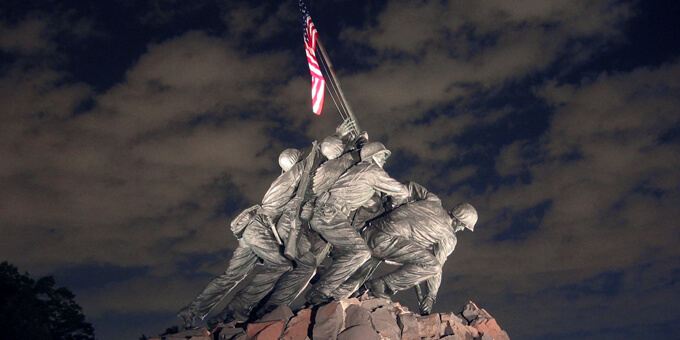 Open Top Washington DC Night Tours
Board this comfortable open-top double decker bus and ride under the starry sky to see Washington D.C. at night. This two and a half hour tour will take you past several monuments which are marvelously lit. Tour guides will answer questions and provide information about each location you drive past. Highlights of the trip include the FDR Memorial, the Lincoln Memorial, the Iwo Jima Memorial and the White House.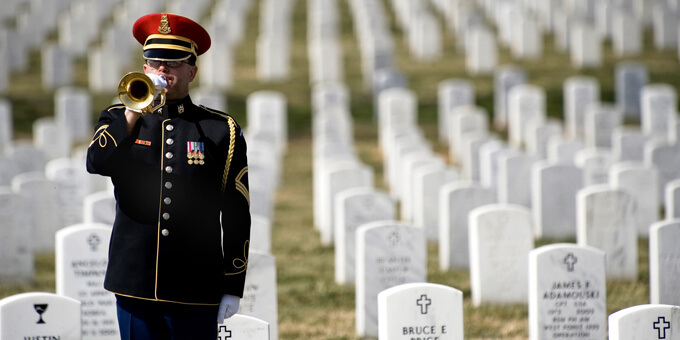 Mount Vernon, Old Town Alexandria & Arlington Cemetery Tour
If you're willing to venture a little outside out of the stereotypical Washington D.C. area, then this tour is for you. Visit Mount Vernon, the Arlington Cemetery, and Old Town Alexandria as well as other important locations like Washington's tomb and the John F. Kennedy grave site. Guests also are able to visit the Tomb of the Unknown Soldier at Arlington National Cemetery where, if time permits, you can watch the Changing of the Guard. This fantastic tour shows a different side of Washington D.C. than most monument tours and is an excellent choice to explore the area.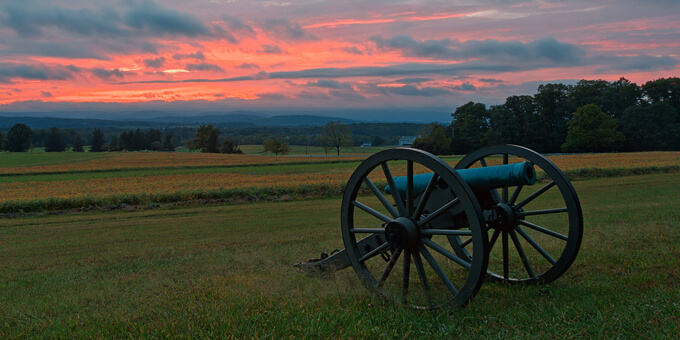 While viewing monuments and landmarks in the greater Washington D.C. area is an experience everyone should have, we would be remiss to not include a tour of the famous Gettysburg, only a few minutes away. Here one of the most infamous battles of the Civil War was fought, and it had a profound impact on the country at large. Visitors will hear the history of the battle of Gettysburg and the area as they explore the town of Gettysburg on this all-day tour. Other sites include Cemetery Ridge, Farnsworth House and a few other often overlooked landmarks in the area.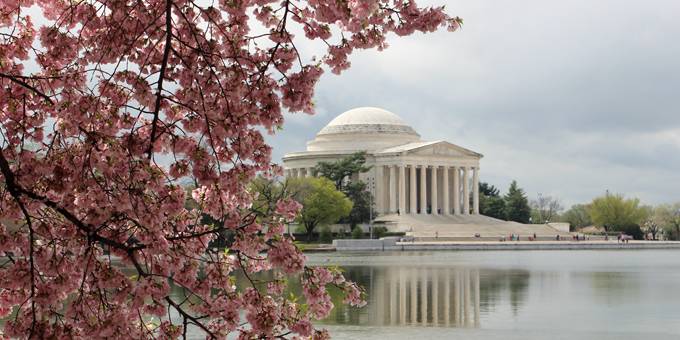 Cherry Blossom Tour
Washington D.C. is pretty awe-inspiring most months, but during the spring, many of the national monuments are surrounded with the beauty of flowering cherry blossoms. With breathtaking views and fantastic photo opportunities at each stop, this three hour narrated tour will take you through the monuments and leave plenty of room for photos and exploration. This seasonal tour is only available during the months of March and April, when the cherry trees are covered with gorgeous delicate pink blossoms. Be sure to book early to get your spot on this limited tour! "Peak bloom" season is considered to be mid-April.
There is so much to see and do in Washington D.C. it can sometimes be a little overwhelming trying to decide where to start and what to see. The DC in a Day Tour is designed to help visitors get the most out of their trip. This full-day tour chauffeurs guests through all of the major sights including the White House, Capitol Building, and the Smithsonian Air and Space Museum. But unlike other tours, this extensive narrated experience also takes visitors past places other tours often omit including the Federal Triangle, the Tidal Basin, the FBI Building and more, providing information and a full look at what D.C. has to offer.
Which one of these fantastic tours would you go on first? Have you ever been to Washington D.C.? Tell us your favorite memories or locations in the comments, and don't forget to share the article with your friends!