Though it may be warm, the Christmas spirit in the South simply can't be beat!
Small towns throughout the South offer visitors to the area a number of fantastic holiday events. With an array of stunning lights, night parades, and fun cultural traditions, these towns give you the opportunity to experience the Christmas season with a fun, unique list of activities full of Southern charm.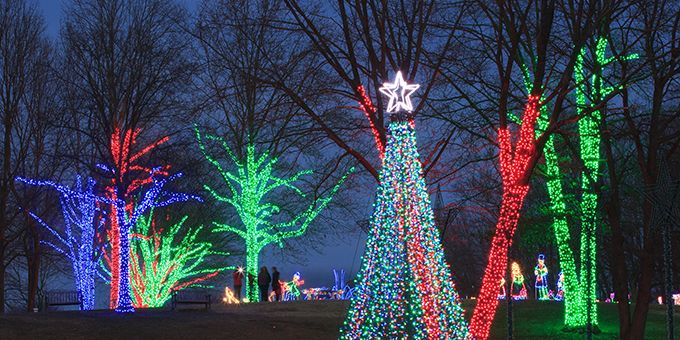 Festival of Trees[1]
Bedford, VA
Mid November - Entire Month of December
Head to Bedford, Virginia for the 8th Annual Festival of Trees, where you can see a number of beautifully decorated trees and vote for your favorite. The theme this year is "Down Home Country Christmas," and all proceeds from the winning trees will be donated to select charities. During the festival, you can enjoy carriage rides through Centertown every Friday evening in December, or watch the Bedford Christmas Parade. Other fun activities in the area include a holiday-themed open house at Peaks of Otter Winery, the Christmas Market, and Holiday Candlelight Tours of Thomas Jefferson's home.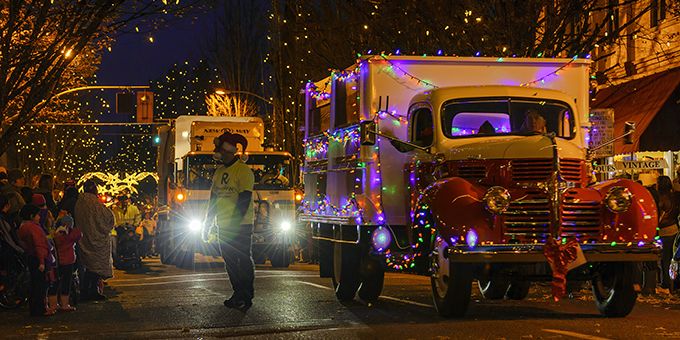 Christmas Parade & Tree Lighting[2]
Barboursville, WV
December 11, 2021
Every year, Hurricane celebrates the holidays with a parade and Christmas tree lighting ceremony. Bring family and friends to the Main Street Gazebo for the Hurricane Civic Chorus, then head out to the street for the parade, which features local schools and organizations. After the parade, the town gathers at the gazebo again for the annual tree lighting ceremony and a meet-and-greet with Santa Claus.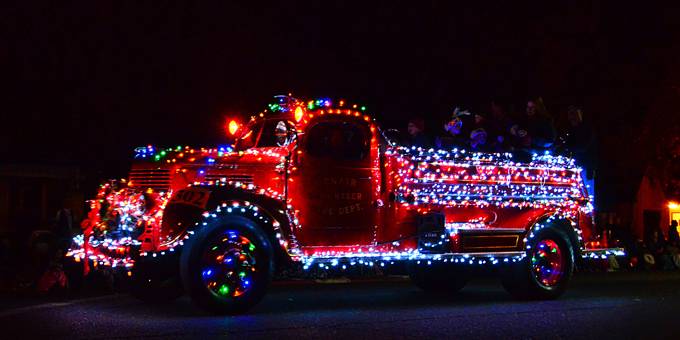 Annual Lighted Christmas Parade[3]
Kilmarnock, VA
2021 Dates To Be Announced
This must-see event is the only lighted Christmas parade on the Northern Neck and it starts off with games, music, prizes, and a visit from Santa on Main Street. After this pre-parade excitement, the annual Lighted Christmas Parade will begin at Chesapeake Commons Shopping Center, travels down Main Street, and ends at Lancaster Middle School. This family event is one of the longest-running night parades in Virginia and lasts approximately an hour.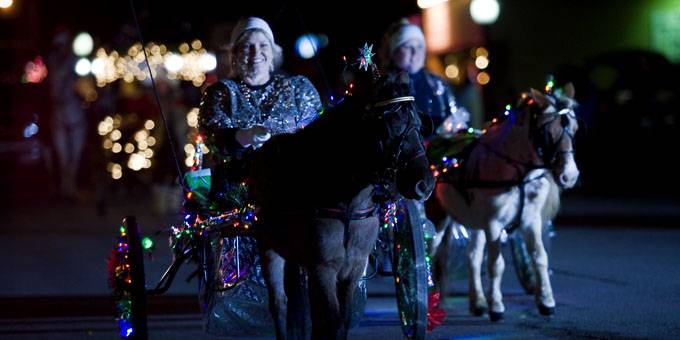 Annual Smiths Grove & Lions Club Christmas Parade[4]
Smiths Grove, Kentucky
2021 Dates TBA
Head over to downtown Smiths Grove for a parade you won't forget! In the early afternoon, more than 2,000 spectators start gathering to watch the lighted parade as it travels through historic downtown. Over 120 units, including marching bands, fire trucks, beauty queens, horses, decorated floats, and elected officials, participate in this magical event. The 2016 theme is "A Small Town Christmas."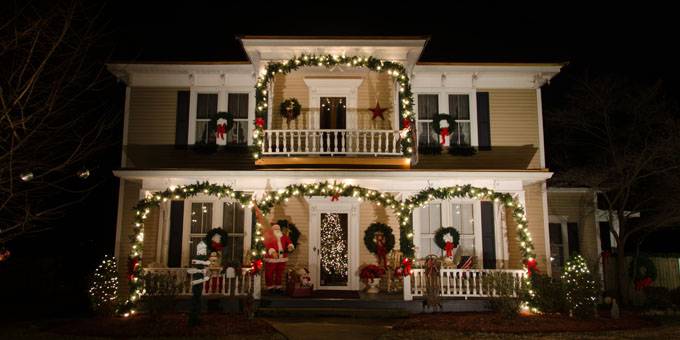 Christmas Town USA[5]
McAdenville, NC
December 1 – 26, 2021
Head to McAdenville for the official lighting of Christmas Town USA. Every year, the local elementary school holds a contest for its students, and the winner has the privilege of pulling the big switch on December 1, which lights up more than 500,000 red, white, and green lights in Christmas Town USA. Also during the holidays, visitors can watch the annual Yule Log Parade and Ceremony on December 16, an event that began in 1950. Visitors can follow along as children on a sled pull the Yule Log through town and position it in the open fireplace in Legacy Park. The lighting of the Yule Log begins the Christmas Town Festival, where guests can enjoy hot chocolate, kettle corn, and an evening with Santa.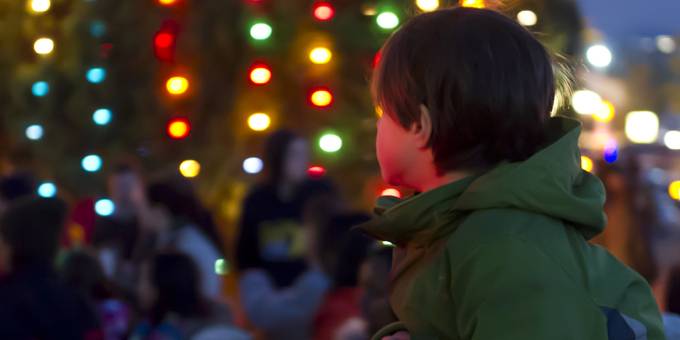 Prosperity Tree Lighting[6] Christmas Parade[7]
Prosperity, SC
2021 Dates TBA
If you're looking for a truly small town Christmas event, head over to Prosperity for a true celebration of the Christmas season. The annual tree lighting ceremony is held during the Shoppers Walk in the town square and kicks off the season. Guests can sing by candlelight after the tree is lit, and the following afternoon, everyone is invited to head to Main Street for a grand parade. Full of floats, bands, clowns, and more, the Prosperity Christmas Parade marches through the town in honor of the holiday season.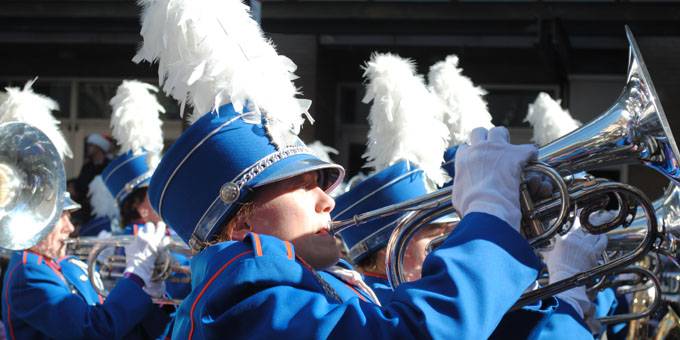 Annual Historic Village Fest[8] Small Town Christmas Parade
Dunnellon, FL
December 4, 2021
Head to Dunnellon for the annual Historic Village Fest, formerly the Victorian Holiday Festival. This family-friendly street festival allows guests to enjoy the beautiful historic downtown area while taking in the holiday season. Indulge in delicious foods, local artisans, storytelling, bingo, jewelry-making, homemade goodies, and Mr. and Mrs. Claus on their sleigh. The following weekend, Dunnellon hosts its annual Small Town Christmas Parade & Celebration, full of floats, marching bands, live music, games, and photos with Santa.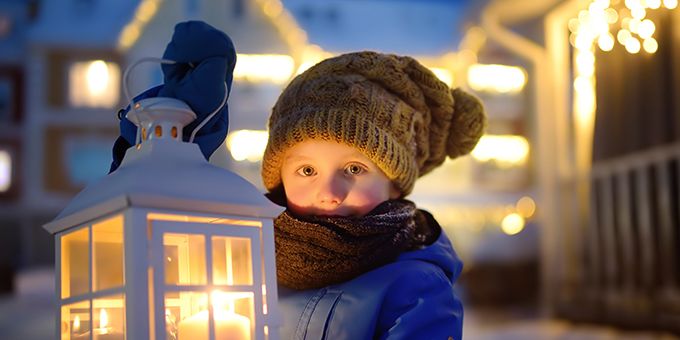 Christmas in the "City of Lights"[9]
Canton, MS
November 26 – December 23, 2021
Head to the City of Lights during Christmas for the annual, month-long Victorian-style extravaganza, where you can truly get into the holiday spirit. Townspeople and merchants deck the historic Courthouse Square with more than 200,000 lights, and visitors flock to the area to enjoy Canton, Mississippi's holiday glam. Ride a carousel, visit the Canton Animation Museum to see a whimsical scenes, or enjoy the beautiful nighttime Christmas parade.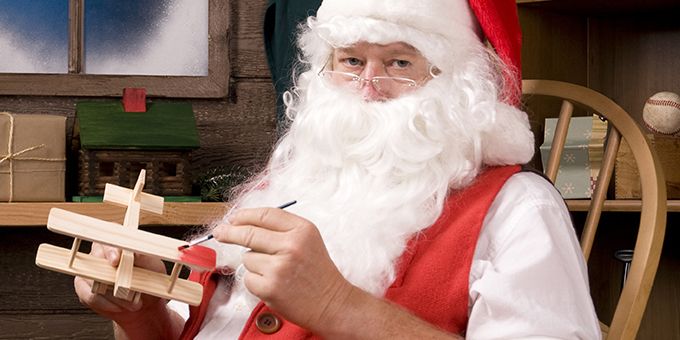 Santa Land
Rogersville, AL
November 18 – December 25, 2016
Head to Santa Land for a fun, traditional Christmas display, complete with lights, holiday scenes, and so much more. Visitors can see the elves in Santa's workshop, meet the reindeer at the barn, and purchase a number of tasty sweets from Mrs. Claus' kitchen. Located inside Mackenzie Park, this winter wonderland gives visitors the opportunity to experience a festive holiday village, which has existed for 60 years. More than 30,000 people visit Santa Land each year to see the huge Christmas tree, displays, bonfires, and more.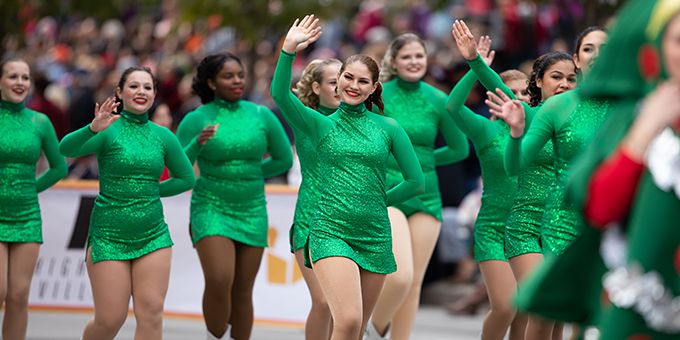 Small Town Christmas
Bellville, TX
December 3 - 4, 2021
This longstanding tradition is the Official Small Town Christmas Event of Texas, complete with baking contests, a lighted Christmas parade, gingerbread house decorating, and so much more. Local business and organizations help decorate the trees, and a holiday markets allow visitors to browse through over 60 vendors. Visitors may run into Santa or even Scrooge during the event, and be sure to check out all the local activities during the festival.
If you've ever visited one of these small town events or would like to, we would love to hear your thoughts on these fun winter festivals. Where would you like to travel for your next Christmas celebration? Share your stories and ideas in the comments, and Like and Share on Facebook!