Experience the best of Christmas at these charming Northeast towns
Nothing says quintessential small town Christmas like a holiday in the style of a Norman Rockwell painting. Join in on the festivities and happy season as these small Northeast towns celebrate the Christmas season with fun, unique activities, parades, and celebrations. See the lights, meet Mr. and Mrs. Claus, and have a cup of wassail during your holiday at these festive towns.
The East Coast is a fantastic lace to visit for Christmastime fun. This region of the United States truly embraces the holiday spirit, offering up a ton of ways to celebrate the season. From Christmas light displays to parades and holiday festivals, there are plenty of ways to create new traditions with a Northeast Christmas.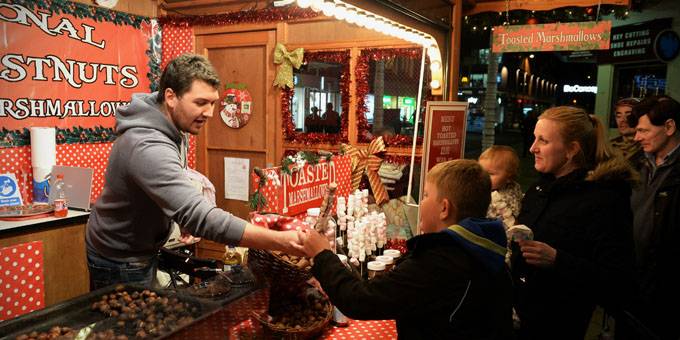 Christmas by the Sea Festival[1]
Ogunquit, ME
December 10 - 12, 2021
In early December, Ogunquit is the place to be for holiday celebrations. Join the Ogunquit populace at Veterans Park for the annual tree lighting and the official beginning of the Christmas by the Sea Festival. Throughout the weekend, you can enjoy awesome deals and sales in local stores, complimentary hot cider and cocoa at various locations, seasonal music concerts, free gift wrapping, hay rides, an annual arts and crafts show, wine tastings, and more. Visit with Santa at the Fire Station, decorate ornaments and cards with your kids, and watch as the Christmas parade strolls through town. The weekend culminates with a bonfire at Main Beach and a magnificent fireworks display.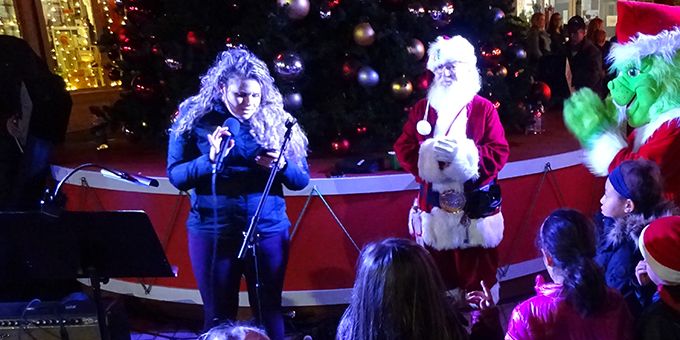 An Old-Fashioned Christmas[2]
Bath, ME
December 2021
Join Santa Claus and all of Bath, Maine for the Christmas tree lighting in the gazebo in Library Park. Before the tree lighting, families can gather inside the library for a children's story-time and ornament making, and kids can hang their ornaments on the tree during the tree lighting. Walk with Santa to City Hall for cookies, caroling, and refreshments. During the holiday season, you can head out on the town Friday and Saturday nights for the free Trolley Christmas Caroling, during which you can hop aboard the trolley as it travels through the streets of Bath for happy holiday carols. Throughout the season, see beautiful downtown Bath decked out in its Christmas decorations, including luminaria, holiday music, and holiday window displays.
Woodstock Wassail Weekend[3]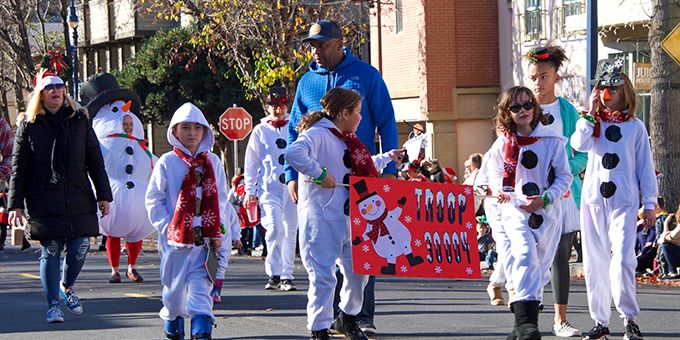 Woodstock Wassail Weekend[4]
Woodstock, VT
December10 - 12, 2021
Celebrate Christmas with Vermont's most elaborate winter celebration during the annual Woodstock Wassail Weekend. With a combination of outdoor spectacle, indoor performances, and community events, visitors can enjoy a number of the children's activities, concerts, feasts, and music in this beautifully decorated town. Have breakfast with Santa, light up the luminarias with the Woodstock Rotary Club, and celebrate the season with the 32nd Annual Wassail Parade with more than 50 horses and many costumed riders and passengers, including a top-hatted Father Christmas. While you're there, make sure to enjoy the "wassail," a spiced ale that medieval homeowners gave to the carolers who serenaded them.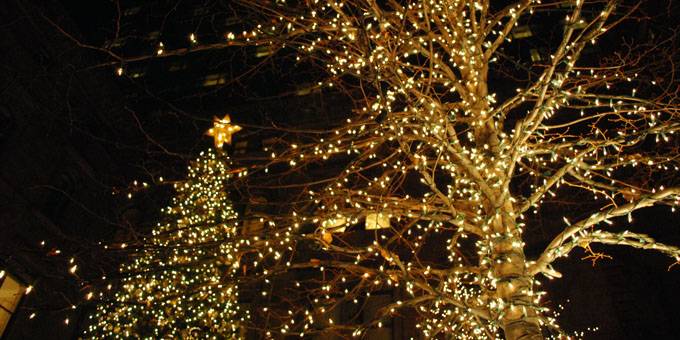 Annual Festival of Lights[5]
Wickford, RI
2021 Dates Unavailable
During the annual Festival of Lights in Wickford, head to Updike Park for the town tree lighting, see a live Nativity, go on a hayride with Santa, and join the Elf Parade to the Town Dock to greet Santa. Then, experience Christmas time at Smith's Castle. Inside this beautiful castle, the rooms are adorned with decorations of fresh greens, and visitors can enjoy complimentary hot cider and cookies and live music. Take photos with Father Christmas, dress up in period attire, and check out the vendors, ornaments, and gift shop.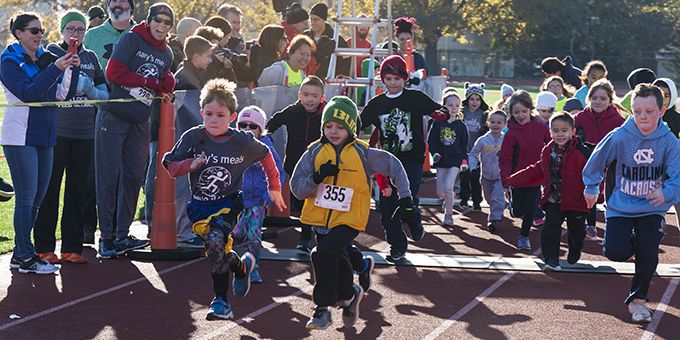 Annual Christmas Town Festival[6]
Bethlehem, CT
December 3 - 4, 2021
Celebrate Christmas in the little town of Bethlehem. Every December, thousands flock to Bethlehem to mark their Christmas mail with the Bethlehem postmark and annual cachet, many of which have been designed by children or local artists throughout the years. Join the festivities at the annual Christmas festival with the tree lighting ceremony on the village green, photos with Santa, bell-ringing concerts, hayrides, and holiday music. Hop aboard the Christmas Town train to ride along Main Street, or head to the Bellamy-Ferriday House, a beautiful 18th century estate known for its formal, festively decorated garden. Join the "Santa Made Me Do It!" races, including a 5K run, a two-mile walk, and a Kid's Fun Run.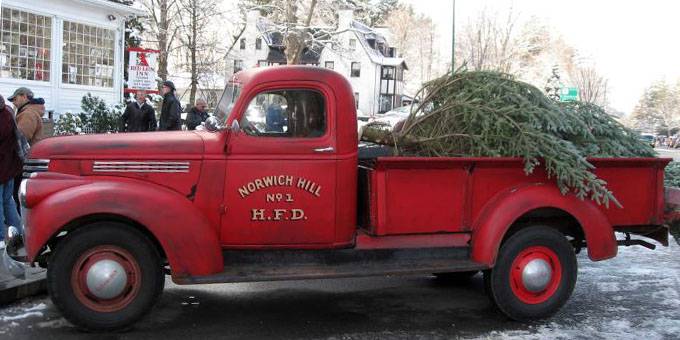 Main Street at Christmas[7]
Stockbridge, MA
Canceled for 2021
Made famous by Norman Rockwell's painting of the village during the holidays, the town of Stockbridge becomes a magical wonderland for the holidays during its annual Main Street at Christmas celebration. With a number of fun activities, including holiday readings, caroling, a Christmas concert, and over 50 antique cars along Main Street, this festival celebrates Rockwell's popular depiction of the quintessential small New England town. During your visit, listen to a children's holiday story time and join a happy crowd with your candle or flashlight for the Caroling Luminaria Walk down Main Street.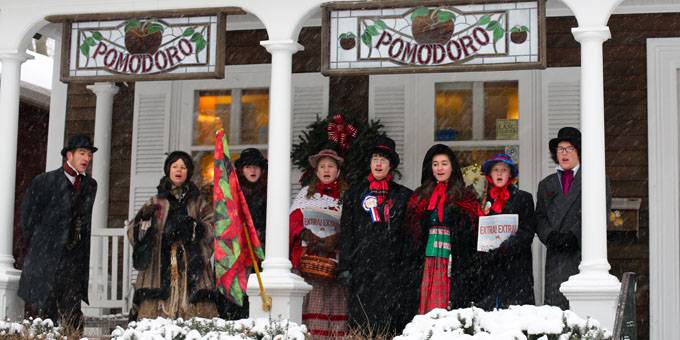 Dickens Christmas[8]
Skaneateles, NY
Day After Thanksgiving - December 24, 2021
Step back in time with the Skaneateles' Dickens Christmas. Start the season with the World's Smallest Christmas Parade Ever, as Charles Dickens and his entourage walk the streets to spread Christmas cheer in this beautiful New York town. Enjoy a delicious dinner at Mirbeau Inn and Spa and watch as Charles Dickens and Company do a live performance of "A Christmas Carol." Throughout the holidays, take horse and wagon rides around the village, taste roasted chestnuts, hear holiday stories from Mother Goose, and get a special treat from Father Christmas at the Masonic Temple.
Christmas Historic Chester Experience[9]
Chester, NJ
November 8 - December 24, 2021
Enjoy exciting holiday events, sales, and treats in historic Chester. Listen to the festive Manhattan Holiday Carolers as they perform throughout the downtown area, see the beautiful ice creations as carvers from Ice Works create dazzling sculpted ice displays, and have the best of family entertainment with Ron Albanese dressed as Polka Dot the Elf. Throughout the holiday season, you can catch a glimpse of Santa Claus as the strolls down Main Street, and you can listen to the best classic holiday tunes at the Sounds of the Holidays.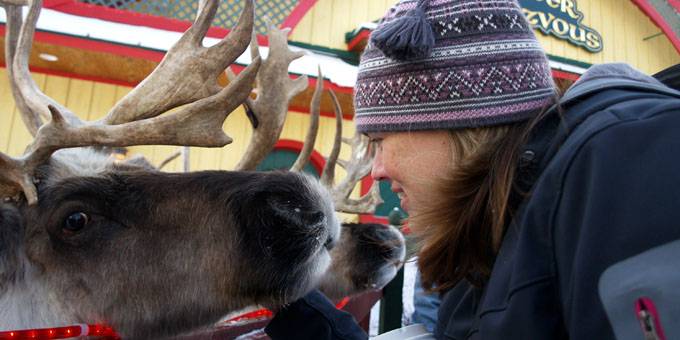 Santa's Village[10]
Jefferson, NH
November 13 – December 18, 2021
During your holiday trip to Jefferson, New Hampshire, make sure to visit Santa's Village, the town Christmas-themed amusement park open around the year. With 23 holiday-styled rides for families and three theaters with live shows and a 3D film called "A Tinkerdoodle Christmas," the Village spreads Christmas cheer to all its visitors. Visitors can get their picture taken with Santa, head to the duck pond for a life-size Nativity scene, and enjoy a cup of wassail from Mrs. Claus. Be sure to stay till after dark for the beautiful light displays throughout the park, and make a wish and toss your coins into the wishing well, where the proceeds are used to buy gifts for needy children.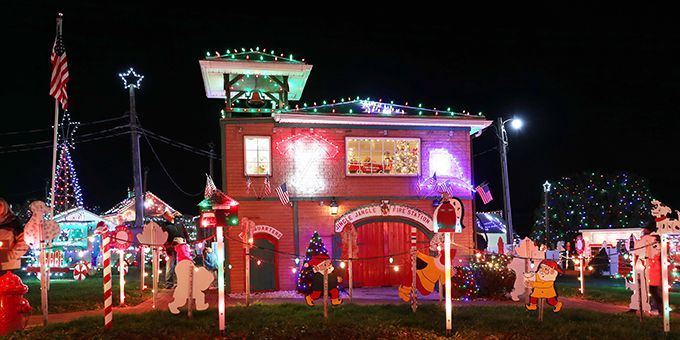 Koziar's Christmas Village[11]
Bernville, PA
November 6, 2016 – January 2, 2022
Taking a trip to Koziar's Christmas Village in Bernville is like driving into a fairyland, set aglow with more than a million lights and made more beautiful by its own reflection in the lake. Since its first opening in 1948, this extraordinary seasonal attraction draws visitors from around the country. Though its displays initially centered on the house and barn, Koziar's has expanded to include more elaborate displays, including indoor and outdoor train displays, the Kissing Bridge, Santa's post office, an old-fashioned bakery, a toy shop, Christmas Beneath the Sea, a beautiful manger, and more. You can have your photo taken with Santa, taste freshly baked cookies and other treats, and browse for unique gifts.
Consider celebrating your holiday with one of these small town activities in the American Northeast. Where will you spend your holiday this year? Share your thoughts and stories in the comments, and please Like and Share with your friends.