The Southwest is perhaps the most beautiful region of the United States as it offers up the most national parks and wonders of any area in the country. It is in the southwest that you will find beloved landmarks such as the Grand Canyon, Mesa Verde, and more! If you love nature and all of the fun adventures it offers, then these cities are a great option for your getaway.
Explore the gorgeous Southwest region of the United States to experience destinations in Utah, Colorado, Texas, and more. There are so many amazing national parks and other places to visit, making this region a must-visit!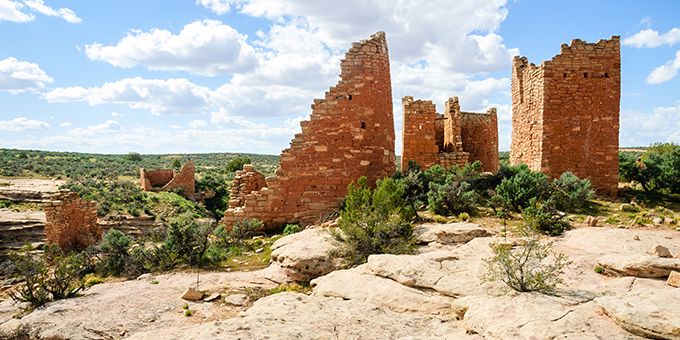 Durango, CO
To experience natural wonders and a wide variety of awesome activities, be sure to visit the stunning city of Durango, CO. This city is home to some gorgeous views and tons of great attractions, making it the perfect destination for those planning a vacation. Some of the best things that you can do or see in Durango, CO include Mesa Valley National Park Tour, the Four Corners National Monument, Chimney Rock National Monument, and Hovenweep National Monument. For even more outdoor adventures, guests can visit San Juan National Forest or the Weminuche Wilderness. Other popular ventures include river rafting on the Colorado River, zip lining, and more!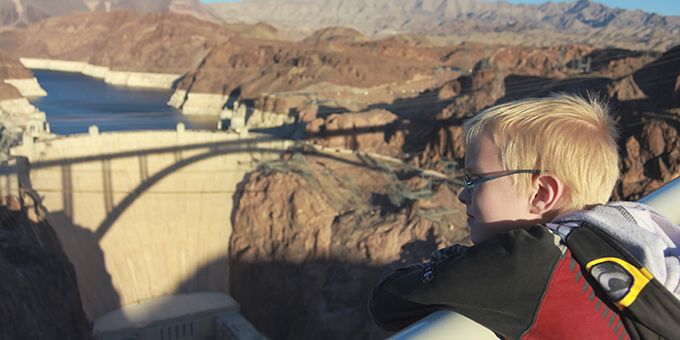 Las Vegas, NV
What happens in Vegas, stays in Vegas - and there is a lot going on! As one of the most bustling and active cities for nightlife, it can be easy to get caught up in the whirlwind of casinos and the extravagant shows on the Las Vegas Strip. However, Vegas isn't only about the flashy entertainment. Visitors to the city can also experience some of the most wonderful views in the entire country, such as the Grand Canyon. Of course, there are plenty of other awesome adventures offered such as a visit to Wilson Cliffs and Keystone Thrust and annual events including the Martin Luther King Jr parade and the Mosconi Cup Pool Tournament at the MGM Grand. So whether you want to embark upon a helicopter ride over the Grand Canyon and Hoover Dam or simply enjoy the Vegas city lights and its awesome entertainment scene, there truly is something for everyone.
Moab, UT
Moab is another city that is chock-full of national parks and monuments. Experience the best of Moab with adventures including Raft the Colorado River and a hike through the La Sal Mountains. The parks that call Moab home include Arches National Park, Canyonlands National Park, Dead Horse Point, and the Sand Flats Recreational Area. Guests will also have a great time learning about the area's rich history at the Museum of Moab and the Moab Giants Museum featuring giant reconstructed, full-size dinosaurs! If you would rather get out and experience thrills, ride an ATV, go bird watching, horseback ride along the trails, or even go mountain biking along the canyons. Book your hotel and get on your way to experiencing some of the most famous sights in the United States.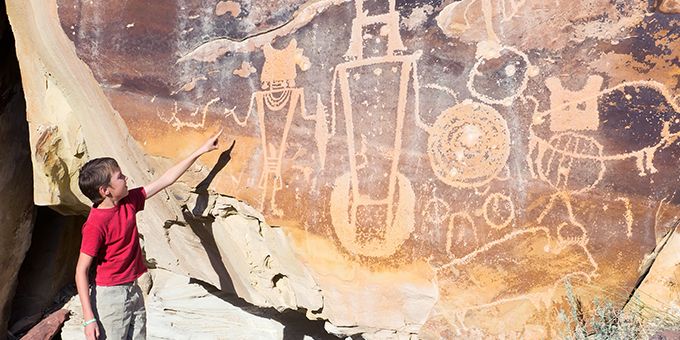 Albuquerque, NM
Known as the "heart of New Mexico", the city of Albuquerque prides itself on providing rich culture, activities, and fun for the entire family. Embark upon an awesome sightseeing tour to explore the most unique aspects of Albuquerque with trips to the Jemez Mountains, Taos, Acoma Pueblo, and more. There are also trolley rides, scenic walking tours, Segway tours, and more throughout the city. Of course, be sure to visit Billy the Kid's Grave Site, Petroglyph National Monument, Old Town, or the Sandia Peak Tramway to experience notable sites! Of course, all of this adventuring is sure to make you work up an appetite, so enjoy a show and food at Mystery Cafe Albuquerque or dine at other local eateries like Frontier or El Patio De Albuquerque for southwestern-style cuisine.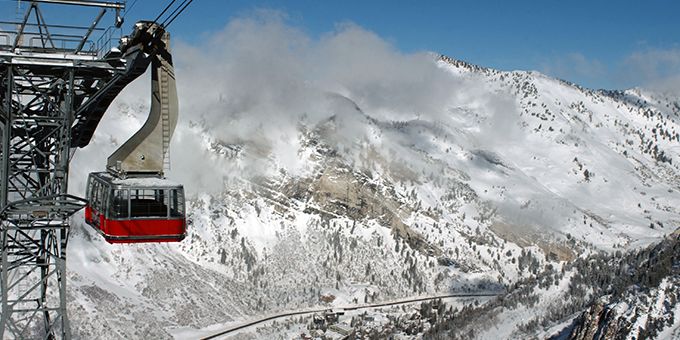 Salt Lake City, UT
Salt Lake City, UT is arguably one of the best places to visit if you are wanting to see gorgeous National Parks. In fact, there are more than 20 monuments and parks within a couple hours' drive! Some of the parks located in the Salt Lake City area include Wasatch-Cache National Forest, Timpanogos Cave National Monument, Golden Spike National Historic Site, CanyonlandsNational Park, Arches National Park, Bryce Canyon National Park, and Zion National Park. Salt Lake itself is especially known for the skiing opportunities it offers to visitors. Guests can hit the slopes with admission tickets such as the Ski Salt Lake Super Pass and Snowbird Lift Tickets. There are also plenty of shops and dining options to visit after you skiing adventures, and many different activities from Oktoberfest o Witchstock happen throughout the year, so there is always something to celebrate.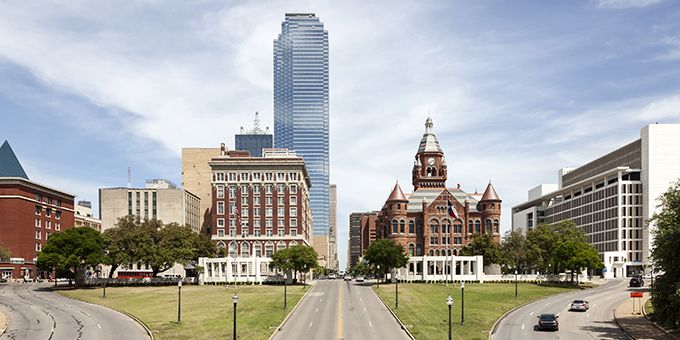 Greater Dallas / Fort Worth Area, TX
Feel like a real cowboy on your southwestern adventure to the Dallas / Fort Worth area of Texas! Learn about history at Billy Bob's Texas Experience, the Sixth Floor Museum and Dealey Plaza, or the Fort Worth Stockyards. Guests looking for some awesome thrills can head to Six Flags Hurricane Harbor or visit with the animals at the Fort Worth Zoo. And, for art lovers, see the famous Traveling Man Statues or visit the Dallas Museum of Art or the Kimbell Art Museum. The Galleria Texas shopping mall also offers up plenty of great shopping opportunities as well as dining options, and there are tons of lodging options to choose from. Create an unforgettable stay in the Dallas area!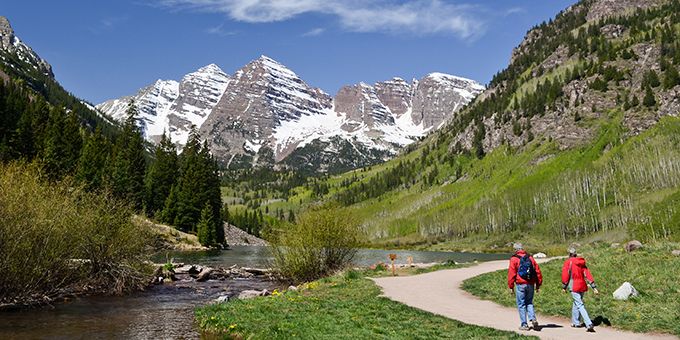 Aspen, CO
Known for its beauty and skiing opportunities, Aspen, CO is a great choice for a vacation. This city is a natural paradise, offering a multitude of expansive trails and hiking activities. Hit the slopes and kick up some powder when visiting one of the many ski resorts in the city, or embark upon a fun bus tour to learn about Aspen's history. Visit Crater Lake Trail, go white water rafting, visit T-Lazy-7 Ranch, cross Independence Pass, or visit the John Denver Sanctuary to see beautiful estuaries and the wildlife that lives there. For those who are more interested in the nightlife, there are plenty of restaurants, clubs, and shopping opportunities.
No matter where you choose to go, the Southwest part of the United States is full of beautiful wonders to behold. From national parks to skiing mountains and more, do not miss out on a wonderful opportunity to experience these southwest cities on your next getaway.