With big jobs come big vacations.
The logistics of leisure travel can be complex, especially when it comes to budgeting. And a weeklong vacation for families can easily grow to be a several thousand dollar venture.
The Bureau of Labor Statistics[1] reported that the average American family spends about $1,415 annually on leisure travel. That number includes transportation, lodging, food, entertainment, and gifts, and accounts for about three percent of total household expenditures.
Regardless of extra expenses and busy schedules, many families make it a priority to take a vacation every year — even the first family. And their vacations tend to be a lot more lavish than most of ours. Let's take a look at some of our country's first families' vacations and the price tags that come with them.
These presidential-style vacations are something out of a novel. Take a look at some of the best getaways of our Chiefs in Office - that we only wish we could afford!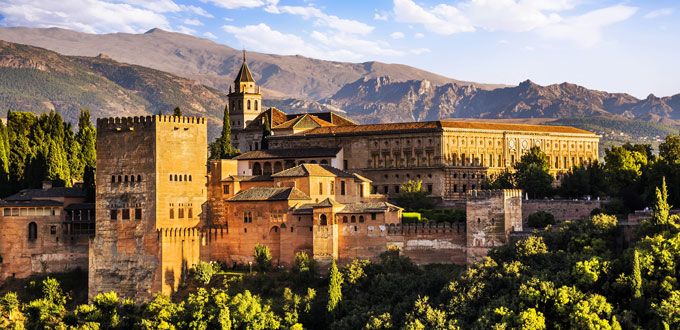 Michelle Obama's Trip to Spain
In August of 2010, first lady Michelle Obama traveled to Spain with her youngest daughter, Sasha, where they vacationed with two of Michelle's friends and their four daughters.
In Spain, the group perused around the country doing a variety of activities like touring the Alhambra Palace, walking the streets of the historic town of Ronda, relaxing on the Mediterranean beach and spending some time with the royal family.
They also enjoyed a luxurious stay at the five-star Hotel Villa Padierna near Marbella, where each of the elegantly decorated rooms has either mountain or ocean views.
The cost: The New York Times[2] reported that both Michelle and her friends paid for their own lodging, food, and transportation. The trip cost taxpayers at least $467,585, according to government records obtained by Judicial Watch[3] under the Freedom of Information Act.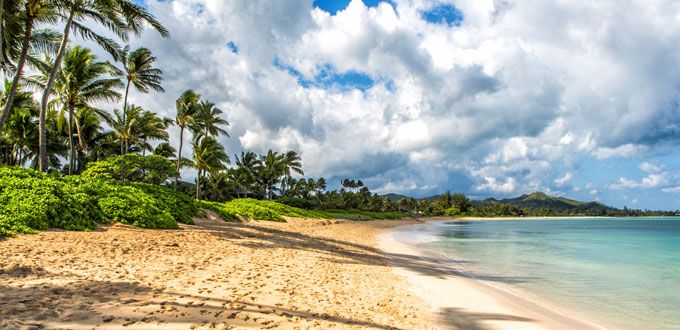 The Obama Family's Christmas in Hawaii
Spending Christmas in Hawaii is an annual tradition for the Obamas, and in 2014 they spent their two-week holiday vacation in Honolulu. The first family rented an oceanfront estate in the beach community of Kailua, located on the island of Oahu which is Barack's childhood home.
The London Telegraph reported that the Obamas' 13-bedroom luxury rental mansion was right on Kailua beach, a favorite of both visitors and locals. They spent their vacation golfing, swimming, hiking, visiting troops on Christmas Day, and enjoying shaved ice at Island Snow, among other things.
The cost: The Obamas paid $56,000 of their own money for their rental home, according to the Washington Times[4]. The Obamas' Christmas flight to the island on Air Force One cost taxpayers $3,672,798.60, according to documents obtained by Judicial Watch[5] from the government under the Freedom of Information Act.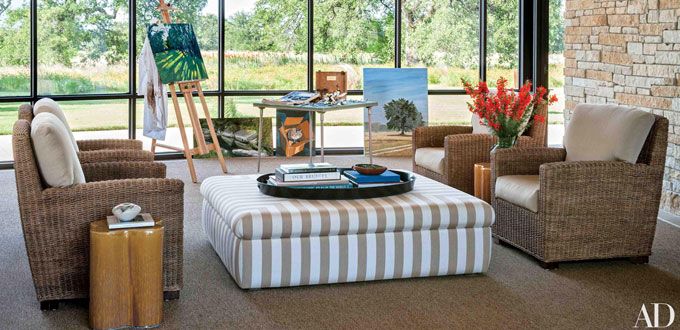 George W. Bush's Prairie Chapel Ranch Visits
During the summer in 2005, Bush spent a five-week vacation[6] at his 1,600-acre Prairie Chapel Ranch in Crawford, Texas — the longest presidential retreat since Richard Nixon's presidency.
Architectural Digest[7] gave us a detailed look at the interior of the warm and picturesque ranch, filled with expensive antiques, stainless steel kitchen counters, designer furnishings, and a beautiful limestone chimney.
The exterior of his vacation home is surrounded by meadows of beautiful flowers including Texas Bluebonnets, Indian Paintbrush Flowers, and red cypress flowers. The Bush family also enjoys a shaded swimming pool and a lush 90-acre tree farm on the ranch property.
The cost: Media Matters[8] said each time Bush vacationed to the ranch in Crawford, it cost taxpayers $259,657 in round-trip flights on Air Force One. All of his flights to the ranch during his presidency totaled a grand sum of $20 million in taxpayer money.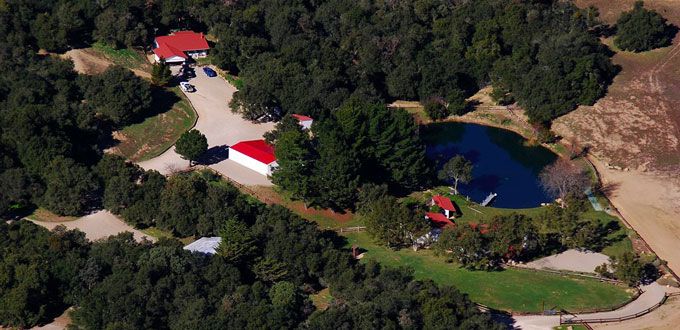 The Reagans' Month-Long Rancho Del Cielo Trip
In August of 1987, President and Nancy Reagan took off on a 25-day vacation to their Rancho Del Cielo near Santa Barbara, California. The Reagans were particularly fond of this place and it was actually their home for a time both before and after Reagan's presidency.
He and his wife spent their time at their adobe ranch house horseback riding on the western trails and enjoying the beautiful scenery of the wilderness estate. On the property, the Reagans also had stables and a barn for their horses, and the nearby Lucky Lake was a place of solace for canoeing on "Truluv," Mrs. Reagan's canoe.
The cost: The Reagans purchased the ranch with their own money before Ronald became president. The nearly month-long vacation they took during his presidency cost taxpayers an estimated $600,298 according to a report from the Los Angeles Times[9].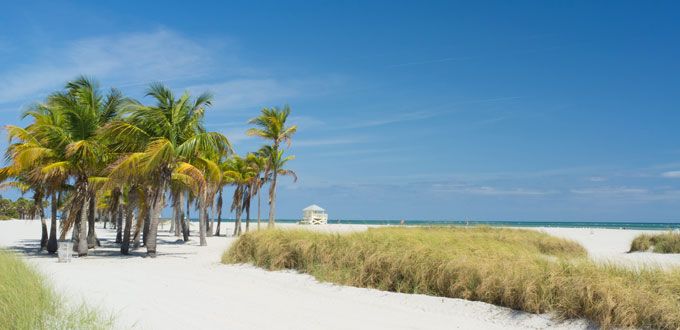 The Nixons' Key Biscayne Getaway
Richard Nixon was known for his luxurious lifestyle and his vacation homes, especially the one in Key Biscayne, Florida. Nicknamed "the Winter White House," Nixon was said to have visited the vacation home more than 50 times during his presidency.
The home had its own private beach overlooking the Atlantic Ocean and while visiting, he often spent time with his neighbor and friend, Charles "Bebe" Rebozo, riding his boat, golfing, and relaxing in the Florida sun.
Although Nixon never really spent more than a few days at the Florida home, he enjoyed its solitude. On the outside, a beautiful in-ground pool faced the Atlantic Ocean. On the inside, the three-bedroom home was furnished with beachy pieces like wicker furniture and brightly-colored decor.
The cost: The Nixons bought the Florida home in 1969. The Federal Government spent about $7.9 billion to add a helipad, boat dock, electric power generator, security equipment, and more.
Presidents have often been criticized for the price tag of their vacations while in office, and some have even been called "out of touch" with the nation because of their enormous vacation budgets and extravagant accommodations. But what do you think? How much do you typically budget for a family vacation? Leave us a comment below!