Make your Instagram the envy of all your friends!
While there's something to be said for unplugging during a vacation, it just wouldn't be a vacation if you don't have photos to take home with you! From the unrivaled natural beauty of Yellowstone National Park to the first (and oldest) bourbon distillery in Wyoming, there are plenty of places just begging for a close-up. So whether you're looking for the perfect selfie to post on social media, hoping for some Instagram-worthy natural beauty shots or simply wanting to fill out your photo album with lifelong memories, these 30 breathtaking locations really have to be on your list!
Spice up that Instagram feed or head to these picuresque places to see for yourself some of the most unbelievable photography hotspots in the beautiful wide open state of Wyoming.
Snake River Overlook
Moose, WY
This winding river landscape with the imposing heights of the Rocky Mountains behind it is not only an extremely popular photography location, but is also home to many different species of wildlife. A must-see for any photography enthusiast during your trip to Wyoming, it's nearly impossible to take a bad photo of this twisting river and the serene landscape beyond. On the way there, be sure to stop by Dornans Moose Chuckwagon[1] for some Wyoming-style western style food to start off your trip!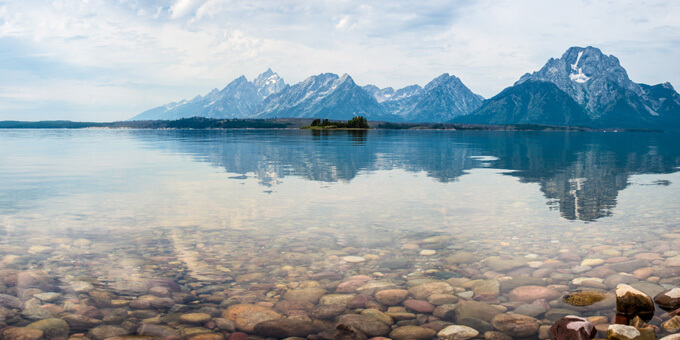 Jackson Lake
Grand Teton National Park
This beautiful, peaceful lake offers many different photo opportunities from a deep and smooth lake with a mountain range in the background to various native wildlife. Grab a canoe and get a better vantage point or hit the trails to get some great woodland selfies.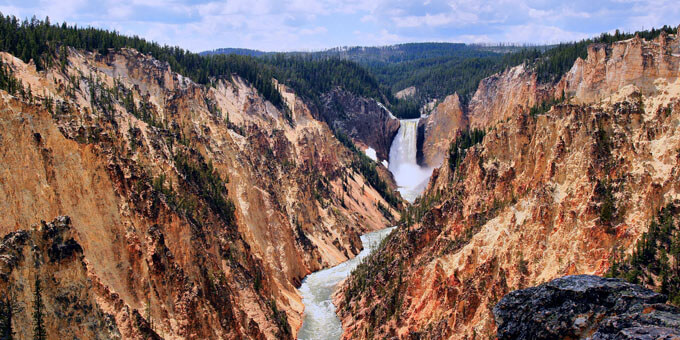 Grand Canyon of Yellowstone
Yellowstone National Park
Not to be confused with the Grand Canyon in Arizona, this beautiful 24-mile canyon nestled inside Yellowstone offers a stunning view of the river and has several vantage points for multiple shots. The canyon walls are a stunning variety of colors and the waterfall is well worth a shot, especially in the afternoon when bright sunlight filters into the canyon and dusk when the sky changes colors.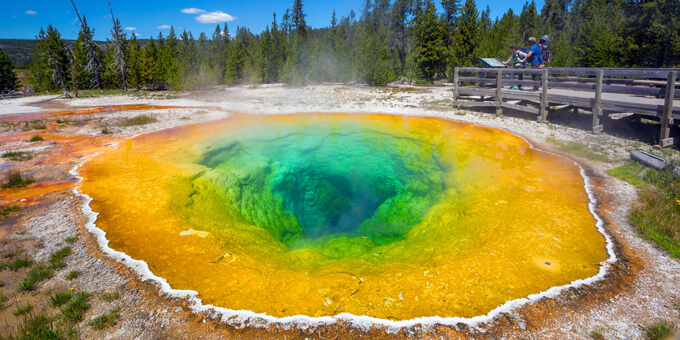 Morning Glory Pool
Yellowstone National Park
Another marvel of Yellowstone, Morning Glory Pool is a beautiful display of natural chemical mixtures that create a pool of brightly-colored water. Breathtaking blues, yellows, oranges and reds combine to make this a photo opportunity that won't need a single filter to look amazing. This entrancing pool is a must-see when visiting Yellowstone National Park.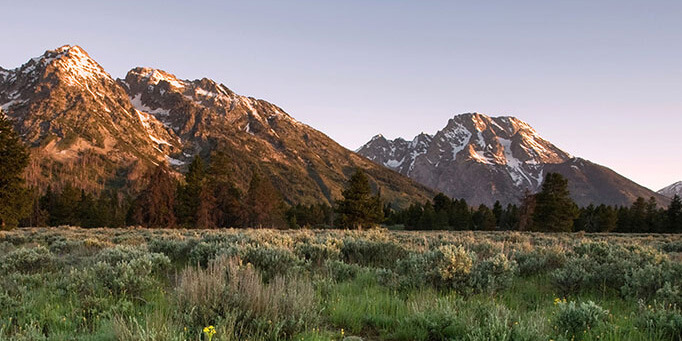 Grand Teton National Park
near Jackson Hole, WY
A perfect choice for the naturalist looking for wildlife photo opportunities, the Grand Teton National Park is right next to Yellowstone and Jackson Hole, Wyoming. This gigantic park is one of the most visited national parks and offers a variety of scenery from snow-capped mountains to meandering rivers and wild bison relaxing the day away.
Yellowstone National Park
near Jackson Hole, WY
While this list is full of many of the unique and memorable places in Yellowstone, this 3,000 square mile park is full to the brim with fantastic wildlife, breathtaking scenery and places to explore. There are too many photogenic locations to list them all and it's easy to see why Yellowstone is one of the top places to visit for any photographer. With hot springs, a huge abundance of wildlife, breathtaking landscapes and many stunning landmarks, Yellowstone is an essential stop for anyone looking for memorable outdoor photos.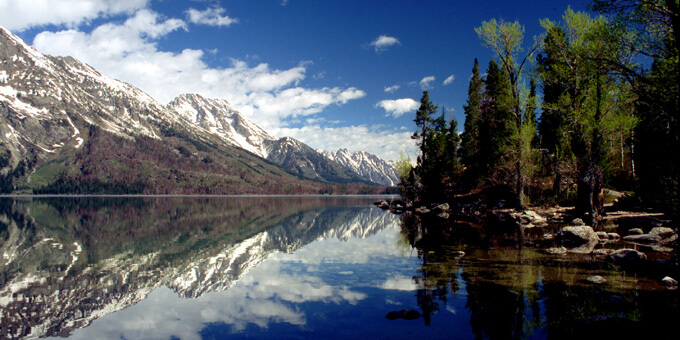 Jenny Lake
Grand Teton National Park
One of only two lakes in Grand Teton National Park that allows the use of motorboats, Jenny Lake simply shouldn't be missed. This fantastic lake positioned at the base of a long mountain range will provide breathtaking views of Wyoming's gigantic landscapes and allow for some stunning photography.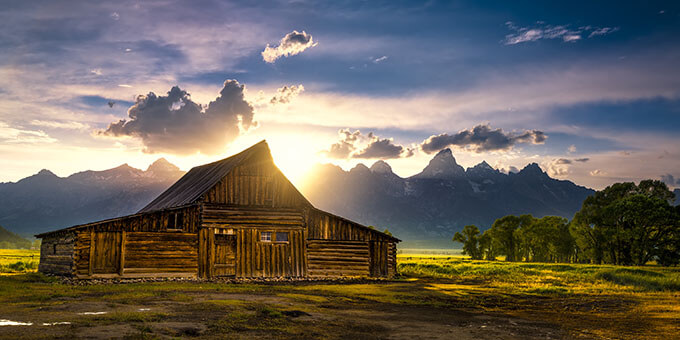 Mormon Row Historic District
Jackson Hole, WY
Venture into the past and explore the old traditions of the Mormons in this preserved settlement. You will be given the chance to wander on your own to see the fascinating way of living back in the day and also take advantage of some luscious landscape scenes and old-fashioned buildings for a great photo.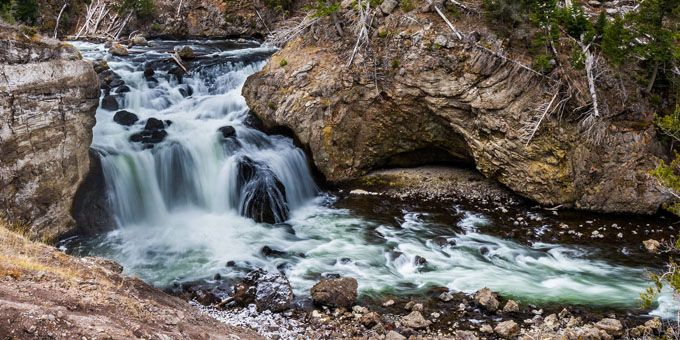 Firehole Falls
Yellowstone National Park
The cascading waterfalls of Yellowstone are worth a trip in of themselves and are easily one of the most beautiful landscape photo opportunities in the area. Wyoming's greatest natural waterfall collection is an easy climb and has multiple different levels of waterfalls for the perfect shot. Home to many varieties of trout, fishermen can also get some time in and maybe catch a big one. Make sure you take a photo of it!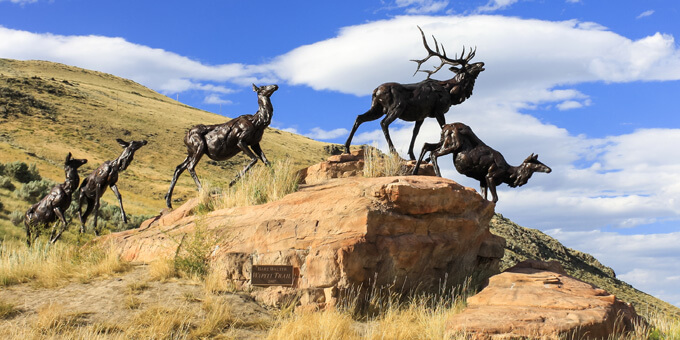 National Museum of Wildlife Art
Jackson, WY
Featuring over 5,000 pieces of art collaborated by over 550 different artists, this magnificent display is designed to educate you about Wyoming's natural wildlife and give you a taste of this beautiful state. You won't want to miss getting a photo of some of the fantastic exhibits, including the giant brass moose gracing the landscape near the museum. You can also grab a bite to eat at the onsite restaurant located inside the museum.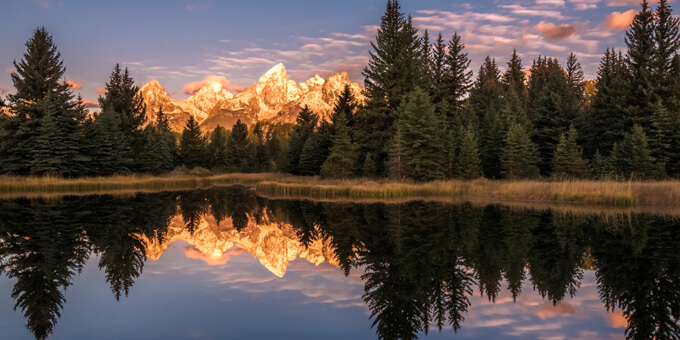 Schwabacher's Landing
Grand Teton National Park
Schwabacher's Landing offers picturesque views that are as breathtaking as they are integral to understanding the beauty of Wyoming. With a smooth lake that reflects the magnificent mountain ranges beyond, this landing is a popular photography location, especially during the dusk hours. If you're looking for fantastic Wyoming photos, then look no further than this peaceful location.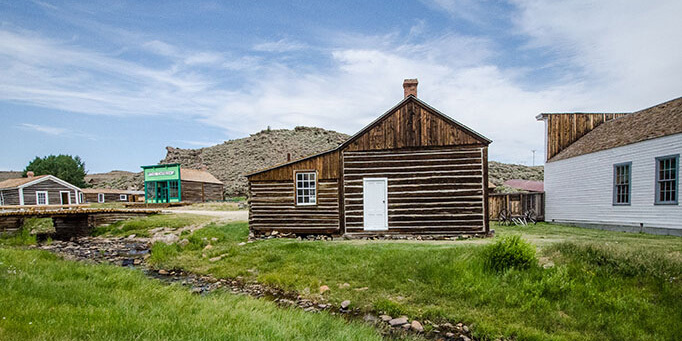 South Pass City
near Jackson Hole, WY
Established in 1842 after a fur trader discovered gold in the nearby mine, this crumbling ghost town offers an inside look at a true prospecting town. With some beautiful abandoned buildings and well-preserved structures, you'll get some amazing photos that reflect a simpler time.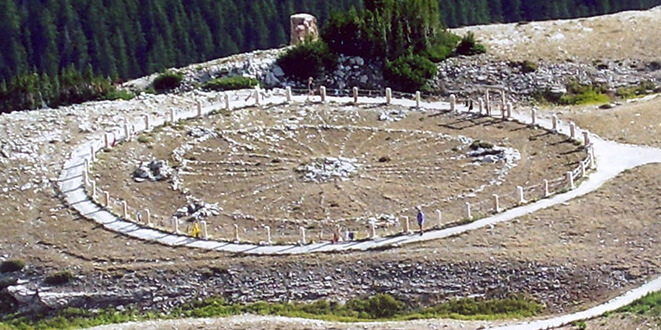 Medicine Wheel National Historic Landmark
near Cody, WY
Used by Native Americans for religious and cultural purposes, the Medicine Wheel ceremonial ground is preserved to protect the ancient traditions from thousands of years ago. Called the Bighorn Medicine Wheel, this wheel is the furthest South, with most others located in Canada and further North. There is plenty walking room around the ancient site to find the best angle possible for your photo. The Medicine Wheel is closed some months of the year for various reasons. While in the area, be sure to stop by the Brandin' Iron Restaurant & Lounge which is only a few moments away and offers delicious western food. It's an area favorite!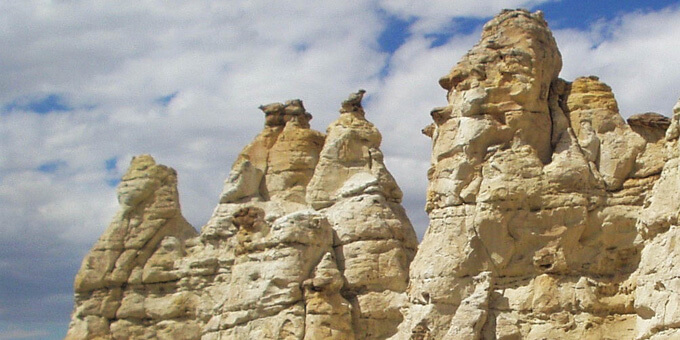 Castle Gardens
near Riverton, WY
Experience a fascinating display of naturally-formed sandstone rocks and boulders that have been dubbed the "Castle Gardens" of Wyoming due to their castle-like structure. This beautiful natural landmark offers visitors the chance for many wonderful landscape shots as well as up close unique photos. The place is also riddled with history and features Native American petroglyphs dating back hundreds of years.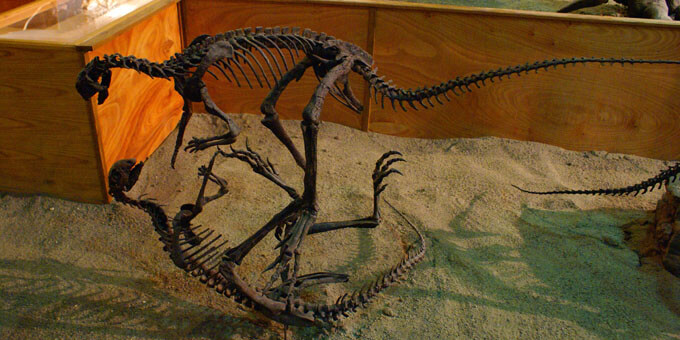 Wyoming Dinosaur Center
Thermopolis, WY
Go back to the time of the dinosaurs at this interesting Dinosaur Center. Learn about different Dinosaurs discovered in the Wyoming area and see the different patterns made by these ancient creatures yourself. With full skeletons on display, a working dig site and some incredibly preserved fossils, you're guaranteed to get some amazing photos of some of most powerful creatures to ever roam the land. And, once you've worked up an appetite digging for dinosaurs, you can stop by the Front Porch Deli and Grill for some affordable and mouthwatering food!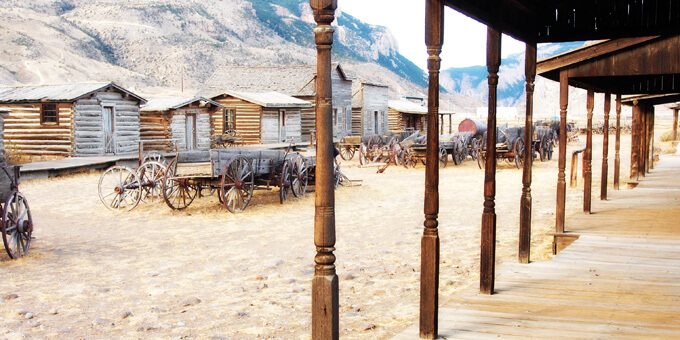 Old Trail Town
Cody, WY
Experience the Old West in its prime with this historic preserved town, completely filled with fascinating history. Peek inside these old reconstructed buildings to get a feel for what life was like hundreds of years ago. With free access to explore, this historic town will give visitors plenty of opportunity for some fantastic shots.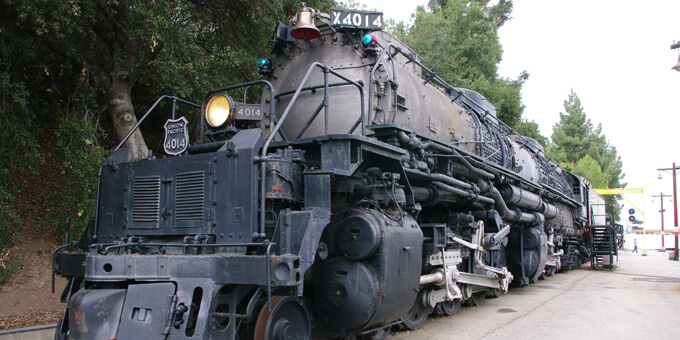 Big Boy Steam Engine
Cheyenne, WY
Known as the largest steam engine in the entire world, and weighing a whopping 3,100 tons, the Big Boy Steam Engine is a must for anyone interested in the history of the West. This marvel is essential when capturing the essence of Wyoming and with a permanent resting place in Cheyenne, you can get many different angles of this magnificent machine. While in the area, be sure to check out a local favorite restaurant, the Rib and Chop House[2] which is only a few minutes away.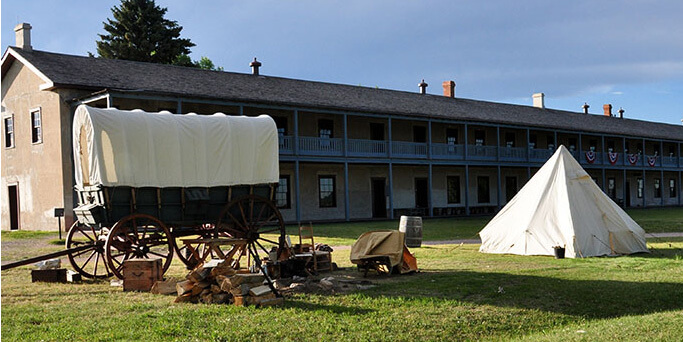 Fort Laramie
Laramie, WY
This perfectly preserved 19th century historical landmark will allow visitors to experience a military base exactly how it would have been back in 1849. From neatly made beds to campfires and a soldier's barracks, there are plenty of historic photo opportunities. Several miles of hiking trails surround the location for wildlife photos as well.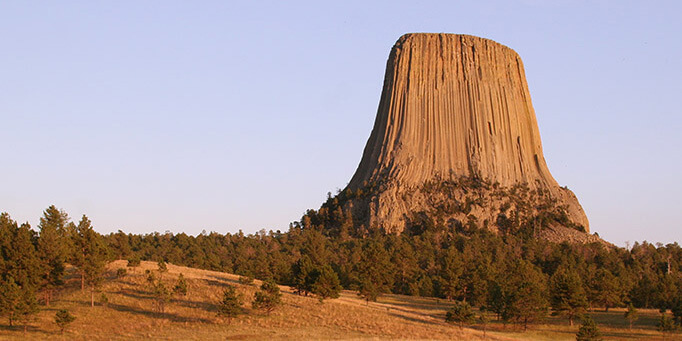 Devils Tower
near Gilette, WY
This marvelous volcanic structure is located in the Black Hills near Gilette, Wyoming and features unique geological formations and plenty of wildlife. This majestic natural monument is sacred to the Lakota and other Native American Tribes and is truly a sight to behold. You'll definitely want a photo of this gigantic structure in your album.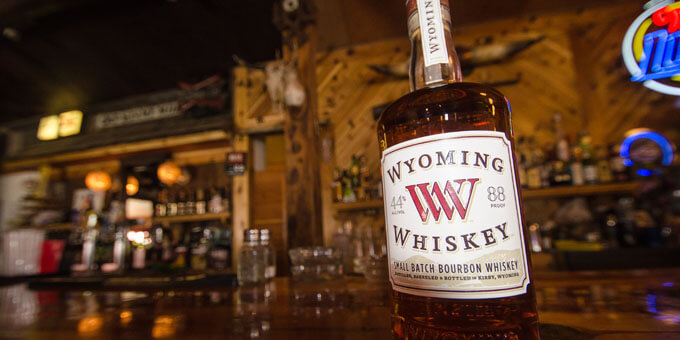 Wyoming Whiskey, Inc.
Kirby, WY
Whiskey and bourbon lovers will be able to get some insider photos of the first legal bourbon distillery in Wyoming with a tour of Wyoming Whiskey, Inc. Witness the process of their unique small batch construction, sample the award-winning whiskey and get some great photos the iconic logo and rustic interior.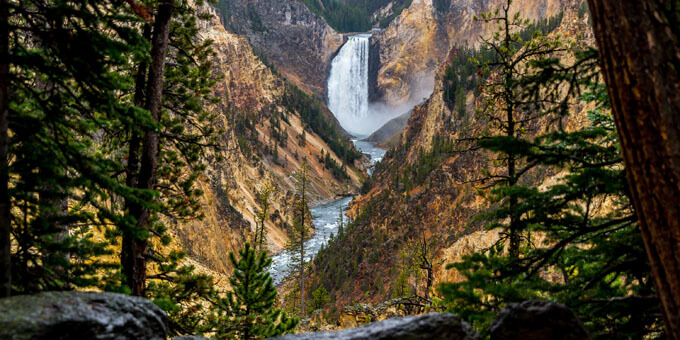 Artist Point
Yellowstone National Park
This is the famous ridge where the recognized painter Thomas Moran was erroneously thought to have made his famous sketches. While the actual location is elsewhere, the spectacle of a gorgeous waterfall surrounded by mountain ranges, forests, and of course, Wyoming's famously large amount of natural wildlife makes this an excellent spot for a photo!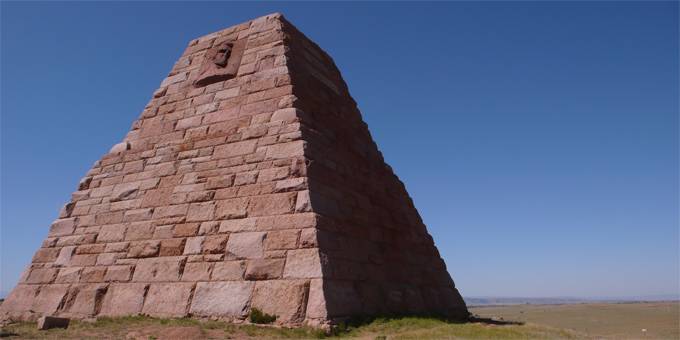 Ames Monument
near Cheyenne, WY
The Ames Monument is a unique monument that resembles a pyramid crossed with ancient Mayan architecture. This distinct landmark has serious history behind it and is a can't-miss for the true explorer. Take a photo with this unique monument or the beautiful fields that surround the area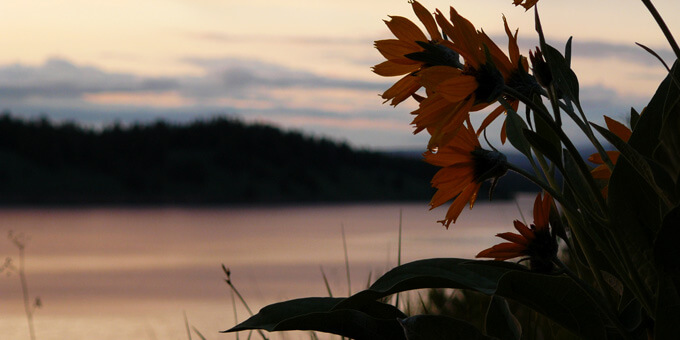 Signal Mountain Lodge
near Moran, WY
This comfy set of cabins nestled in Grand Teton National Park offers a number of photo opportunities of not only beautiful natural landscapes, but also rustic cabins set to the fantastic backdrops of Wyoming's unrivaled beauty. From majestic mountain ranges to deep forests and a sparkling lakes, these peaceful surroundings will give you a chance to relax and snap some great photos.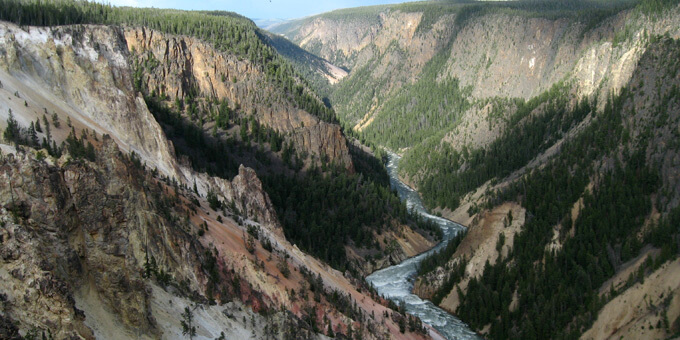 Inspiration Point in Yellowstone National Park
Yellowstone National Park
Witness a jaw-dropping mountain range, complete with a large amount of natural wildlife, breathtaking scenes of rivers and forests, and crisp mountain air to revitalize you. Perfect for any photographer seeking a wide eyed view of Wyoming's beautiful geographic construct, this impressive lookout point is well worth the hike.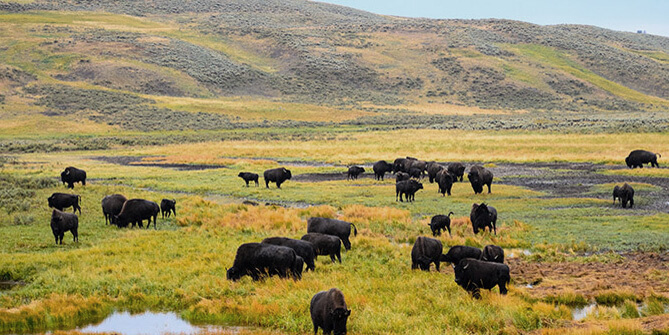 Hayden Valley
Yellowstone National Park
A perfect choice for the naturalist looking for wildlife photo opportunities, Hayden Valley really should be on your list. This widespread valley is home to a variety of wildlife that for the perfect wildlife or nature shot that will be the envy of all your friends. Outside of a few preserves, this is the best place to see wild bison in the United States in one of their natural habitats.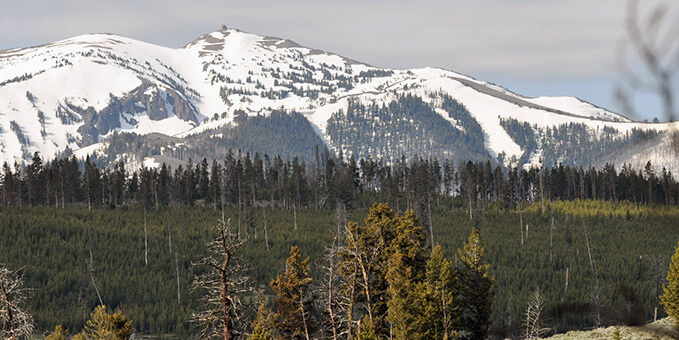 Mount Washburn
Yellowstone National Park
Explore the beautiful Mount Washburn mountain range, complete with natural wildlife, gorgeous views of rivers and forests, and clean mountain air that will rekindle your desire for adventure. Mount Washburn is perfect for any photographer seeking a breathtaking view of Wyoming's beautiful geographic layout. It's a bit of a hike, but what backdrop can compare to a gorgeous snow-capped mountain range?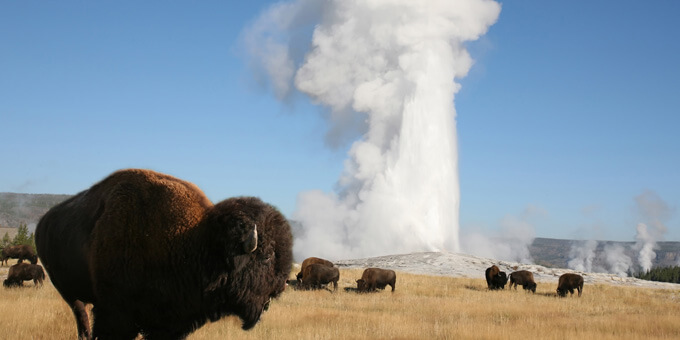 Old Faithful
Yellowstone National Park
Known as one of the largest natural hot springs in the world, Old Faithful is truly a marvel of nature. With melting-point water spraying out from the Earth's core multiple times a day, you'll have plenty of opportunities to witness this natural wonder and get an iconic photo while the geyser is active.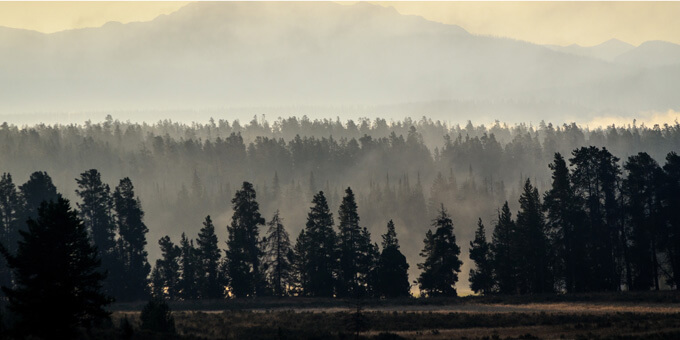 Bridger Teton National Forest
Yellowstone National Park and Grand Teton National Park
Situated at the border of Yellowstone and Grand Teton National Park, the Bridger Teton National Forest is colossal and covers more than 3 million acres of land. Home to many different species of wildlife and plants, this forest is a great destination for anyone seeking some one-of-a-kind nature shots. There are many different trails to explore so you can discover the secrets of this massive forests and snap some unforgettable photos.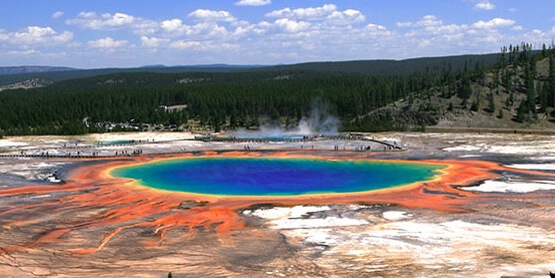 Grand Prismatic Springs
Yellowstone National Park
One of Yellowstone's key attractions, this beautiful natural spring is a can't-miss while in the area. Named for the brilliant hues of the water, the Grand Prismatic Spring bursts with a riot of colors from the bright azure pool to the yellow and orange edges of the spring. This unique and entrancing landmark just begs for photos.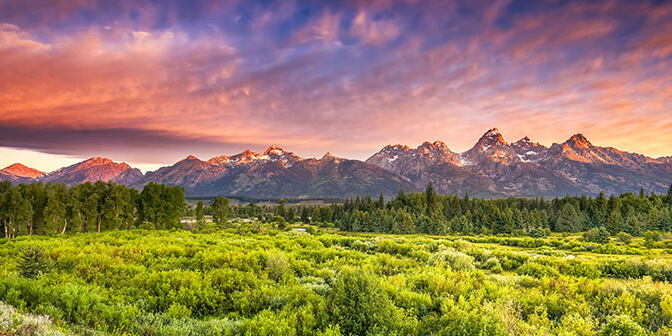 Blacktail Ponds Overlook
Moose, WY
Marvel at the iconic landscape that has made Wyoming one of the most beautiful states to live in for hundreds of years. Amazing colors burst across the sky every morning and night and the lush greenery and distant mountain ranges offer an unrivaled photo opportunity no matter what time of the year.
Have you taken any fantastic Wyoming photos? What's your favorite photo location in Wyoming? Tell us where to go in the comments below and be sure to share this with your photography-loving friends!