They're not just heading south to get away from you.
Each December, my grandparents pack their bags, load up the RV, and enthusiastically wave goodbye to the cold weather while they head for the warm, Florida shores. And of course, every year I find myself awaiting the same inevitable phone call from my grandma. She's usually laying on the beach, holding her phone up to the ocean so I can listen to the blissful sound of waves crashing against the shore while I'm back in the midwest freezing to death.
My grandparents are just two of millions of other baby boomers (those born between the years of 1946 and 1964) who head south each year to reap the benefits of a seasonal migration. Maybe you've considered experimenting with the snowbird lifestyle. Or perhaps you're like me and realized your grandparents don't just leave because they're sick and tired of you coming over and eating all of their food. Either way, here's a deeper look into the lives of snowbirds everywhere.
Snowbirds are living the dream! Migrating to warmer weather during the winter, snowbirds have seemingly unlocked the path to a happy life. But there are some things that you may not know about this demographic.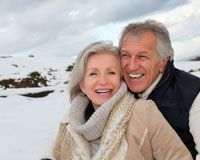 1. A snowbird is actually a person, not a bird.
The term "snowbird" is in fact a nickname name for the Dark-eyed Junco bird, but in terms of people, it's used to describe a group of seasonal travelers (usually retirees) who migrate to areas with warmer climates during the winter months.
2. "Winter visitor" is actually the politically correct term for a snowbird.
To the younger population, the word "snowbird" sometimes has a negative connotation and is associated with slow drivers and clogged freeways and restaurants. If you're worried about offending someone, the term "winter visitor" is preferred.
3. The term "snowbird" has been around for almost 100 years.
The word was first used in 1923 to describe seasonal workers who moved south for the winter months, and by 1979 it was commonly used in reference to the large number of retiree tourists who flocked to the south.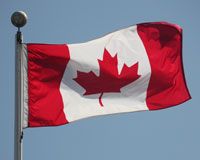 4. The majority of international snowbirds come from Canada, eh.
About 10 percent of snowbirds live in a permanent location outside of the United States. Four out of five of those international snowbirds come from Canada.
5. In fact, there's actually a Canadian Snowbird Association.
The nonprofit group made up of 80,000 members (many of whom are senior citizens, 65 years and up) works to defend the rights of Canadian travelers, both at home and while traveling or living temporarily abroad.
6. Many snowbirds will eventually become "sunbirds."
A large number of snowbirds will evolve over time and make their southern home the permanent residence while traveling back north a few months out of the year.
7. Snowbirds have ridiculous checklists to complete before heading south.
If you thought packing for a week was hard, trying packing for three months. A snowbird's checklist[1] typically includes winterizing the primary home[2], changing addresses with USPS, registering the vehicle in the secondary state, packing important tax and insurance documents, and ordering long-term prescriptions on top on dozens of other things.

8. Snowbird RVers create what's called "white cities."
Some RV parks in southern locations are extremely popular snowbird destinations and rely heavily on the revenue they bring in during the winter months. Locations like these are referred to as "white cities" because a view from above reveals a landscape coated in the white tops of motor homes. Quartzsite, Arizona is a well-known "white city."
9. Snowbirds have their own magazines and newspapers.
Special publications like the Winter Texan Times, Snowbirds RV Traveler Magazine and Snowbirds Gulf Coast Magazine cater to the market by providing useful information for seasonal travelers.
10. Snowbirds have good reasons for avoiding the winter weather.
After a certain age, a slip on the ice becomes extremely dangerous; shoveling snow and ice is too straining; and the cold weather limits healthy habits like walking and bike riding. Avoiding the winter altogether is a great way to keep up those healthy habits and avoid injuries. There's way more to it than just keeping up a tan.
11. Baby boomers are taking over the snowbird population.
It wasn't always this way, but today the majority of snowbirds are between the ages of 50 and 69: the baby boomers. This generation is known to be very active and they tend to be wealthy, well-educated, and adapt to the snowbird lifestyle very well.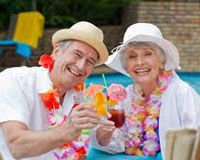 12. Snowbirds do more than just lay around when they temporarily relocate.
Groups like the Canadian Snowbird Association have annual meetings and events in southern states like Florida and Texas. These events often include informative sessions, fun activities, live entertainment, food and drink, and lots of socializing.
13. In Texas, snowbirds go by a different name.
Texas residents prefer to call the snowbirds "winter Texans," and cater to them with specialized activities and entertainment.
14. Some snowbirds rent out their vacation homes when they return north.
Between the months of April and October, snowbirds live in their summer residence and some put their winter home on the market for rent. This is prime time for warm weather renters to jump on some great properties.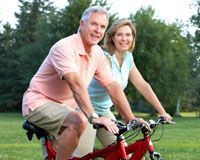 15. Snowbirds tend to enjoy better health.
According to the study "Snowbirds, Sunbirds and Stayers: Seasonal Migration of the elderly in Florida," more than 63 percent of snowbirds rated their health as "very good" or "excellent." Those of the same demographic who stayed in one place year round reported themselves as having less desirable health.
16. Florida isn't the only popular snowbird destination.
Thousands of snowbirds head to Arizona and Texas every year. Las Vegas, Hawaii, California, and Costa Rica even made the cut for some of the most desired snowbird destinations.
17. John D. Rockefeller was one of the very first snowbirds.
Rockefeller was way ahead of his time and spent the winters in Ormond Beach, Florida beginning in 1914.
18. Snowbirds helped push real estate development in the 1970s.
In response to improved roads and more people traveling by plane, the amount of people taking up the snowbird lifestyle drastically increased and the need for more real estate in the south quickly arose.
19. Some RVing snowbirds take up temporary jobs while traveling.
The assumption that snowbirds are wealthy isn't always true. Many RVing winter visitors are retired, but they still pick up temporary jobs in order to afford the extra expenses of the snowbird lifestyle.
20. The working snowbirds actually have a name too.
They're called "workampers" and they typically take up seasonal jobs in RV parks, theme parks, lodges, and other tourist attractions in close proximity to their secondary home.
21. Snowbirds go to great lengths to make it look like they're at home when they're not.
Seasoned winter travelers know how important it is to keep up the care of their primary home while being away for months at a time. Nothing says "I'm not home!" like huge piles of newspapers on the lawn and unshoveled snow and ice. Oftentimes, snowbirds will have a trusted neighbor or family member to frequently check up on their home while they're gone for the winter.
22. Snowbirds have a big impact on the economies of many southern states.
Winter visitors don't just hang out down south and then leave. They actually have a big impact on the area's economy! They pay real estate taxes, do all their grocery shopping, buy gas from local gas stations, and some even work seasonal jobs or volunteer.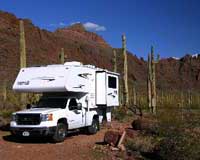 23. Snowbird "boondockers" like livin' on the edge
Some snowbirds would prefer to park their RV in the desert or a less inhabited landscape instead of in an RV park. Without the advantage of hookups or electricity, the experience is a little more rugged. We call those snowbirds "boondockers."
24. Snowbirds are changing Florida's future demographics.
According to Florida Realtor Magazine, by 2025 one in every five people living in Florida will be elderly. That estimation is hinged on the fact that most baby boomers reached retirement age about four years ago.
25. Snowbirds are major bloggers.
Snowbird bloggers are a pretty common thing. Just as young twenty-somethings blog about their travel adventures, so do the retired winter travelers. Of course, these blogs are mostly geared toward retirement-age readers.
26. Most snowbirds are social butterflies
Snowbirds are lucky to have not just one set of friends, but TWO. Living in two different places throughout the year opens the door to more social encounters and naturally, more neighbors.
27. Many snowbirds spend up to six months in their sunny winter homes.
What makes snowbirds different than any other tourist is that they travel south and stay there for much longer. It's not unusual for snowbirds to stay at their secondary home for up to six months at a time.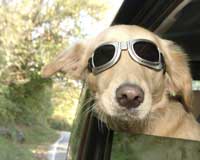 28. Snowbirds bring their pets too.
You can bet there are hundreds of snowdogs and snowcats out there because even they like a vacation every once in a while. Although bringing a dog or cat along for the haul may limit rental options, many snowbirds choose to do so anyway.
29. Snowbirds love Pickleball.
Pickleball is a popular game for snowbirds. This game is a blend of ping pong, tennis, and badminton and is played by all ages around the country, but many RV communities in Arizona provide Pickleball leagues for snowbirds looking to stay active.
30. Snowbirds flock together.
Most snowbirds travel in husband-wife pairs and inevitably end up flying south alongside thousands of other snowbirds. The southern, "snowbird friendly" RV parks or rental communities are often filled with snowbirds at the same time and it's not uncommon for snowbird couples to meet and travel together.
Are you considering taking up the snowbird lifestyle? Leave a comment or share with all your winter-traveling friends and let us know what you think about being a snowbird!