See how this seaside city celebrates the most wonderful time of the year
Baltimore city is an amazing mixture of the historical and the modern and would be a great end-destination for any time of the year, but during Christmastime, it is something special. The community in Baltimore comes together in harmony during the holidays and offers some of the most charming and entertaining festive events. From residents creating a world-renowned light show to bringing in traditions and entertainment from across the Atlantic, Baltimore, Maryland is the place to be during Christmas. We've compiled a list of the many ways to enjoy the holiday season in this captivating seaside city.
Celebrate an amazing holiday season with a visit to Baltimore, MD. This East Coast city is full of an array of awesome Christmas celebrations, from giant tree lightings to Santa meetups and more. Create some great new traditions!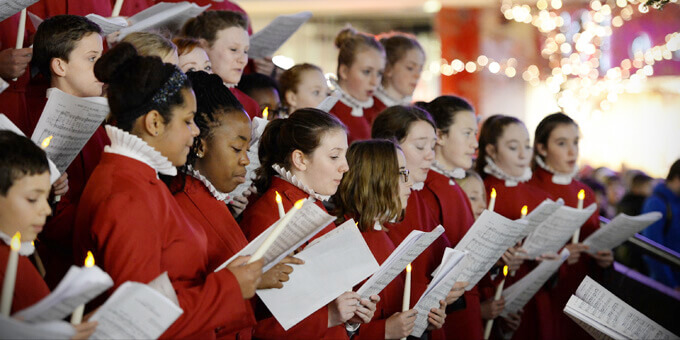 Merriment & Melodies: A Holiday Choral Arts Series
[1]
Merriment & Melodies features some of Baltimore's best choral arts groups in an open air concert along with some fun street entertainment, all of which benefits the Maryland Food Bank[2]. Everyone is welcome to enjoy warm drinks and sweets during the Hot Chocolate Happy Hour while acrobats and holiday characters entertain audiences. The performances take place on 3 different dates throughout the month of December.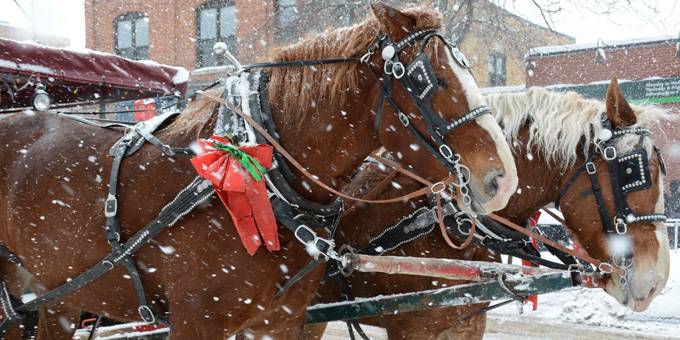 Olde Tyme Christmas Celebration at Historic Fells Point[3]
The Olde Tyme Christmas Celebration takes place one day a year at Historic Fells Point and provides a great mix of activities for everyone. Vendors set up to sell homemade gifts and treats at a traditional holiday market, an eggnog contest is held, kids can enjoy breakfast with Santa, and horse-drawn sleigh rides are available. Adults can enjoy the Reindeer Run Pub Crawl which goes until the wee hours of the morning and involves around 20 pubs and bars offering numerous specials.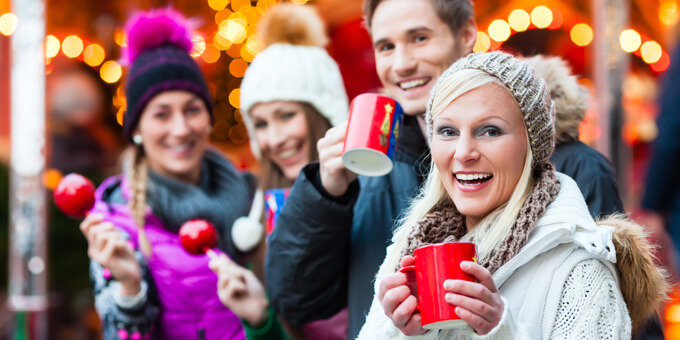 Christmas Village at Inner Harbor
[4]
Germany is well-known for its romantic and picturesque Christmas markets, full of wonderful food, drinks, and music. The Christmas Village at Inner Harbor pays homage to the German tradition with typical wooden sheds serving Glühwein (German mulled wine), sausages, gingerbread, and other treats. You can also find a multitude of unique and homemade gifts at the village. Without hopping across the Atlantic, it is hard to find a closer resemblance to the great German Christmas markets and all of their charm.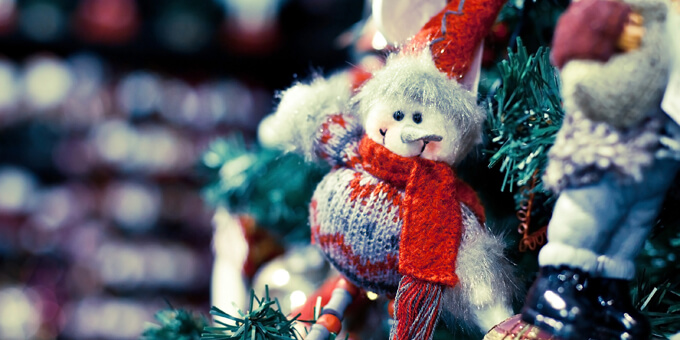 Christmas and City[5]
You can enjoy Christmas in Baltimore all 365 days of the year at this year-round Christmas store. Located in the Harbor of Baltimore, Christmas and the City shares the waterfront area with many historical sites, museums, and plenty of restaurants. Here you can pick up nearly any ornament or Christmas-themed decoration you can think of, including special Maryland and Baltimore-themed ornaments.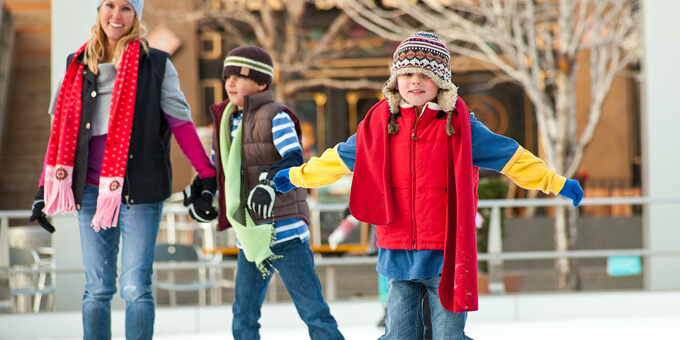 Pandora Ice Rink at Inner Harbor[6]
Ice skating is a great way to get some fresh air during the winter season, especially when you can also enjoy a lovely water view. The Pandora Ice Rink at Inner Harbor is a newly renovated ice rink placed by the Waterfront Partnership and is a full 6,000 square feet. Ice skating is a holiday pastime and is perfect for a date, time spent with family, or even just exercise during the cold winter months.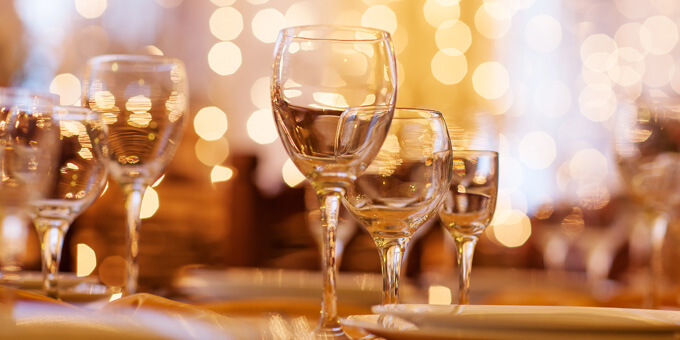 Spirit of Baltimore Santa Lunch Cruise
The Spirit of Baltimore Santa Lunch Cruise is a perfect way for parents and kids alike to enjoy a visit with Santa. For the parents, there is delicious gourmet food and great views of the Inner Harbor and Patapsco River, and the kids get to enjoy a special kids buffet, entertainment, and a chance to see Santa. If you are going to try and see Santa at one of his appearances across the city, you may as well enjoy beautiful panoramic views and delicious food while you do it.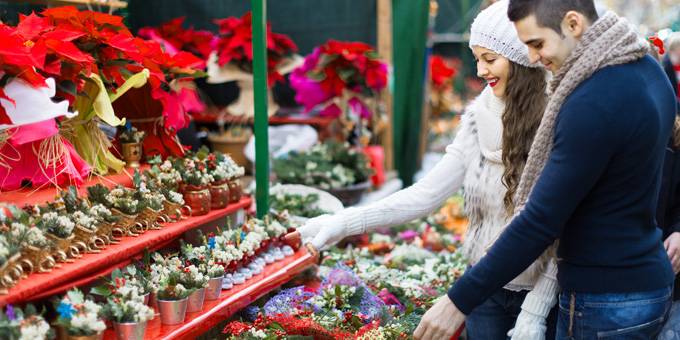 Rock the Dock Family Holiday Bash
Rock the Dock is a full holiday party for the whole family. Under a heated tent, you can take part in numerous activities including holiday themed arts and crafts, ornament making, cookie decorating, face painting, and train rides along the Promenade. There will also be plenty of delicious food and drinks from vendors and local restaurants alike.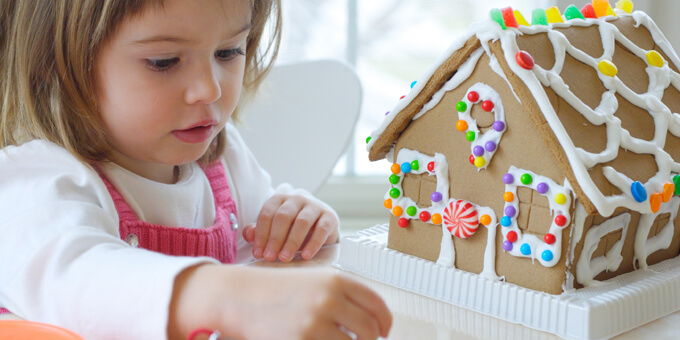 12 Days of Science at Maryland Science Center
[7]
From December 20 until December 31, the Maryland Science Center is offering a holiday-themed exploration of science at the 12 Days of Science event. Each day has a special theme, such as constructing a gingerbread house, participating in the Winter Games, or learning about liquid nitrogen and dry ice on Frostbite Day. The Grammy-nominated band Milkshake[8] will also be playing to celebrate the final day and the beginning of a new year.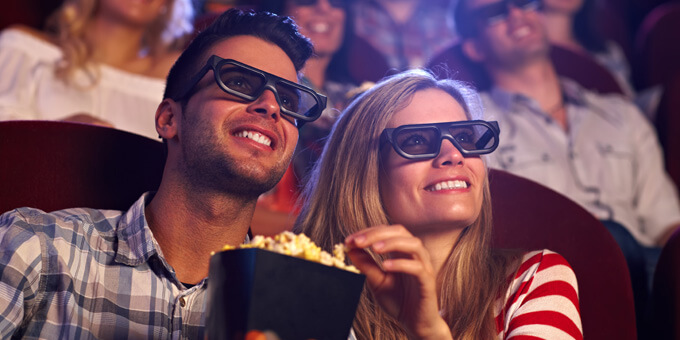 The Polar Express 4-D Experience at The National Aquarium[9]
As the weather forces us indoors, Christmas movies are warming each of our hearts, and The Polar Express 4-D Experience is an incredible way to take part in the adventure. The display is based on the movie, "The Polar Express," and truly brings the audience into the screen by allowing guests to experience multi-sensory effects. While watching, you will feel the wind, snow, and even smell the hot cocoa as it appears on the screen.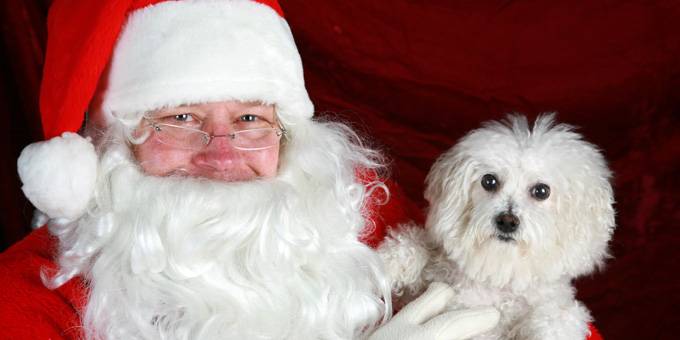 Pet Photos with Santa in Harbor East
[10]
Pets are just as much a part of the family as kids, so why should they not get a picture with Santa as well? At Harbor East, Pet Photos with Santa is a reality. Bring your furry friends down to the Baltimore Animal Rescue and Care Shelter and have them get a picture with Mr. Claus himself. After the photo is taken, you will be given a link to download the photo. Don't forget to bring a toy or food donation to spread some holiday cheer to animals in need!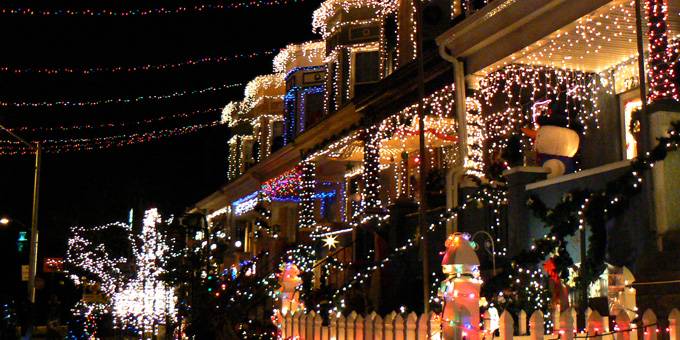 Miracle on 34th Street[11]
For nearly 70 years, the Miracle on 34th Street has been a Christmas tradition for Baltimore residents, as well as people from all over Maryland and the world. Residents on 34th street spend months preparing and setting up for this month-long affair. The whole block bursts with light and can bring in over 1,000 visitors on a single evening. The whole neighborhood comes out to help, celebrate, and enjoy this Christmas miracle.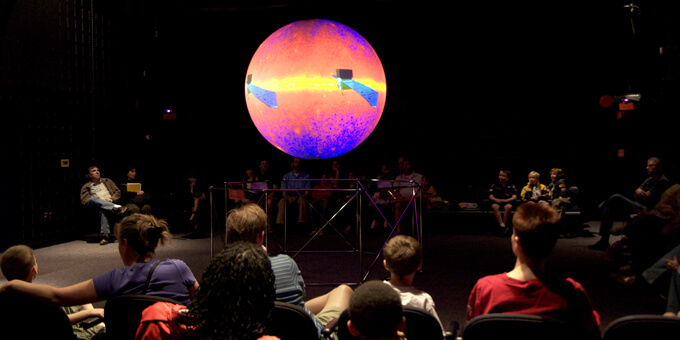 Dollar or Less Days[12]
The city of Baltimore is aware that every penny counts during the holidays. The Downtown Partnership of Baltimore has kindly created Dollar or Less Days so that, no matter the financial situation, everyone can experience some of the multitude of events that the city has to offer. On December 5 or 6 every year, you can enjoy the Christmas Village in Baltimore, the Port Discovery Museum[13], the National Aquarium[14], and many others for free or $1.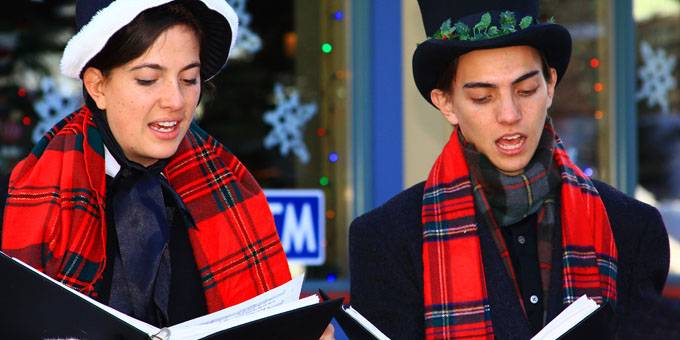 Sounds of the Seasons
[15]
While strolling through the Inner Harbor District of Baltimore during the holiday season, you will notice many musicians and carolers playing music and singing for shoppers and visitors on various days at White Marsh Mall as part of the Sounds of the Season. The Inner Harbor District is full of many favorite holiday spots, including the skating rink, German Christmas Market, and plenty of shopping. The music ties everything together and transforms the Inner Harbor into a magical area of Baltimore City.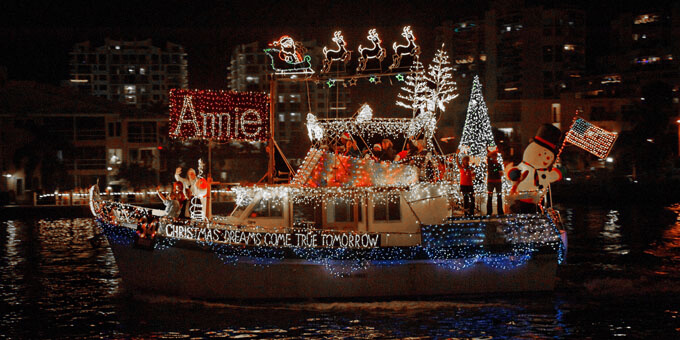 Annual Parade of Lighted Boats [16]
Being a port city, naturally the Annual Parade of Lighted Boats is a favorite among locals and visitors alike. The boats make a slow journey from Fells Point to Inner Harbor in an event that takes over two and a half hours. It is recommended to view the shining boats from the promenade at Inner Harbor, or at Tidepoint and Broadway Pier at Fells Point. The whole occasion kicks off around December 5 at Fells Point, right after the town's Christmas tree is lit up in holiday colors.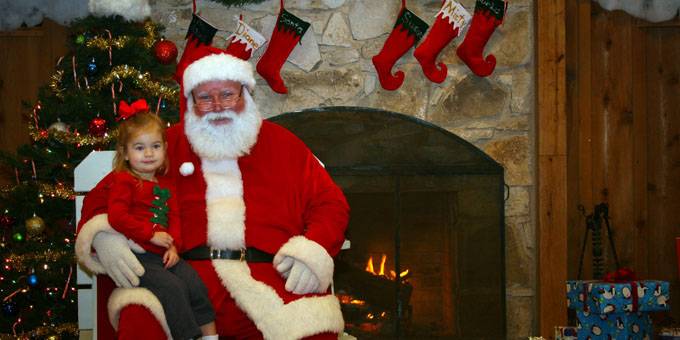 B&O Railroad Museum's Breakfast and Train Ride with Santa [17]
For two weekends between December 5 and 13, you can take a train ride and have breakfast with Santa. The Roundhouse at the B&O Railroad Museum houses a breakfast buffet full of pancakes, eggs, and other choices. Once breakfast is finished, the kids can share with Santa their Christmas list and then hop on board the One Mile Express to enjoy a quick ride with Santa. Make sure you buy your tickets early, as the train fills up quickly.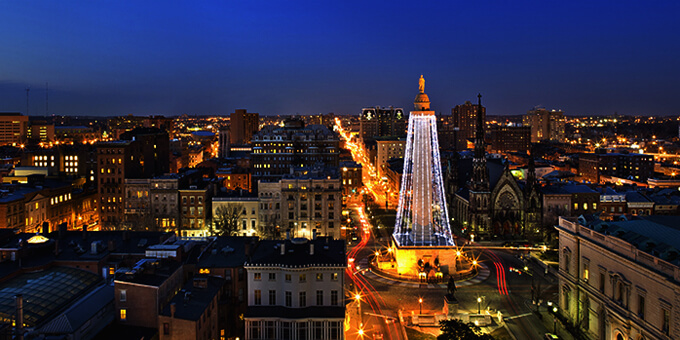 Annual Lighting of the Washington Monument[18]
The Annual Lighting of the Washington Monument is a perfect end to the year. This event began more than 40 years ago around this nearly 200-year-old monument and involves a vast amount of food and entertainment. The community will gather around the monument which is lit with more than 16,000 lights to commemorate the year that is ending celebrate the present, and look forward to the year ahead.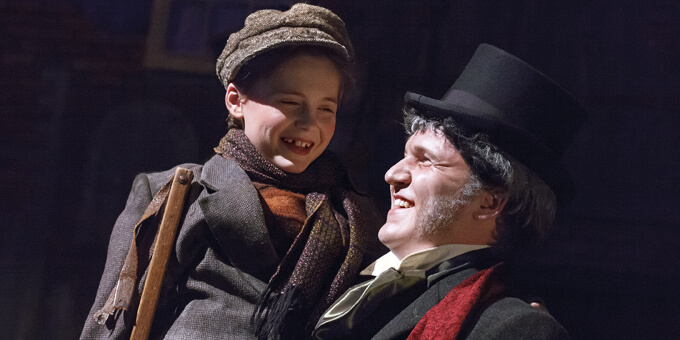 The Chesapeake Shakespeare Company performs "A Christmas Carol"[19]
This classic tale has taught many the meaning of sympathy, love and life for many years and continues to do so today. "A Christmas Carol" by the Chesapeake Shakespeare Company shares this heartfelt story in a particular Baltimorean way. While staying with the bulk of Charles Dicken's novella, the Chesapeake Shakespeare Company adds a few references that only the citizens of Baltimore will recognize. It will be showing all the way up until Christmas eve.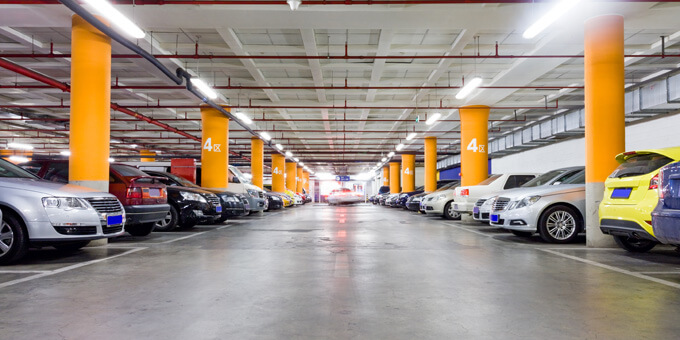 Free Holiday Parking at Harbor East Parking Garages[20]
Harbor East is a new area of Baltimore recreated for shopping and tourism. As a district that offers much during the holiday season, it is quite a treat to find it also has free holiday parking. All you have to do is present a parking voucher and a $100 worth of receipts obtained on the same day. The free parking is only available from November 25 through December 27, so take advantage of this if you are in the area!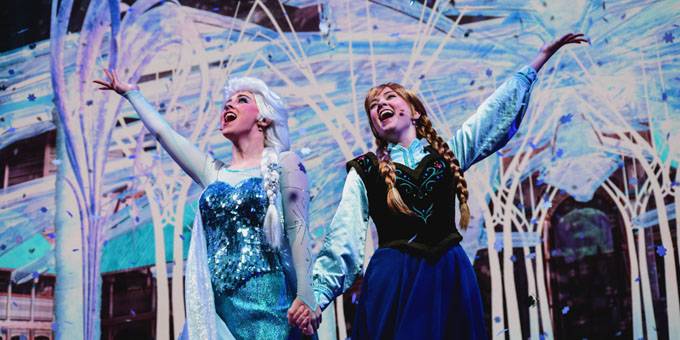 Breakfast with Royalty at B&O Railroad Museum[21]
The lyrics from Frozen songs are permanently ingrained into the minds of most children and in turn, their parents as well. Frozen is known and loved by many and has a special place in many kids' hearts and minds. The royal favorites Elsa, Anna, Kristoff, and Olaf will be at the B&O Railroad Museum for a breakfast and train ride. This is a perfect occasion for kids to meet a few of their favorite characters and enjoy a fun breakfast.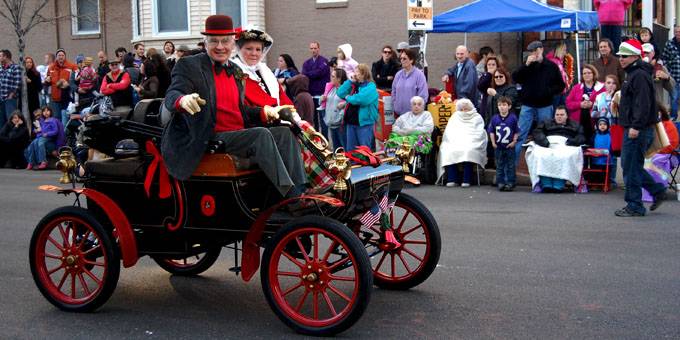 Baltimore Mayor's Annual Christmas Parade
[22]
The Baltimore Mayor's Annual Christmas Parade is a longstanding tradition that attracts more than 25,000 attendees and features everything from marching bands and giant balloons to Star Wars characters. The parade runs through the Hampden, the neighborhood known for the Miracle on 34th Street, and the beautiful streets of Medfield. This is a classic Christmas tradition that can be enjoyed by everyone.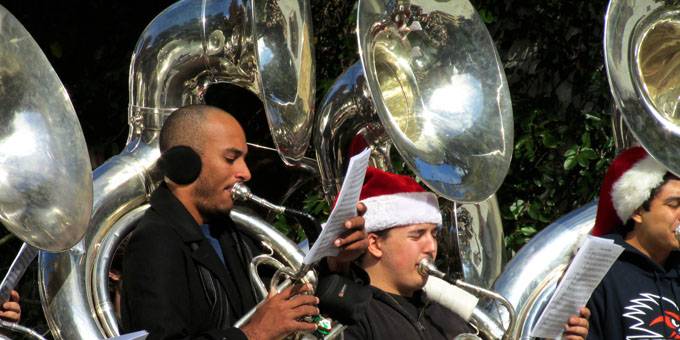 Annual Merry Tuba Christmas
[23]
The Annual Merry Tuba Christmas in Baltimore is a performance by more than 200 tuba and euphonium players clothed in holiday colors. The sea of red, green, and silver will perform holiday favorites in a deep, rich tones. In 1974, a man named Harvey G. Phillips began TubaChristmas and it has since became a holiday tradition around the world. You should swing by and support the many musicians keeping this unique Christmas tradition alive.
Moscow Ballet's "Great Russian Nutcracker"[24]
Moscow Ballet's "Great Russian Nutcracker" has been touring North America since 1993 and has, for good reason, become a holiday favorite. Critically acclaimed, this ballet, designed by Carl Sprague, features 40 dancers, 200 impressive costumes, and 10-foot tall puppets. It will be playing in Baltimore on December 18 and 19 at the Hippodrome Theater.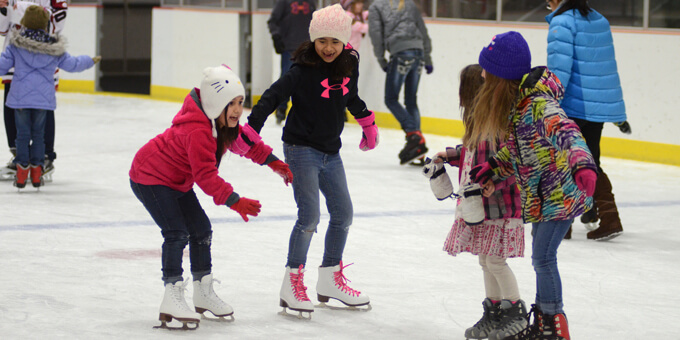 Dominic "Mimi" DiPietro Family Skating Center[25]
The Mimi Dipietro Family Skating Center offers a variety of fun for the whole family. Home to the Baltimore Blizzard women's hockey team, it also has amateur and youth hockey leagues, offers skating lessons, and hosts inexpensive public skating sessions nearly every day. One day during the month of December, you can also have an opportunity to skate with Santa.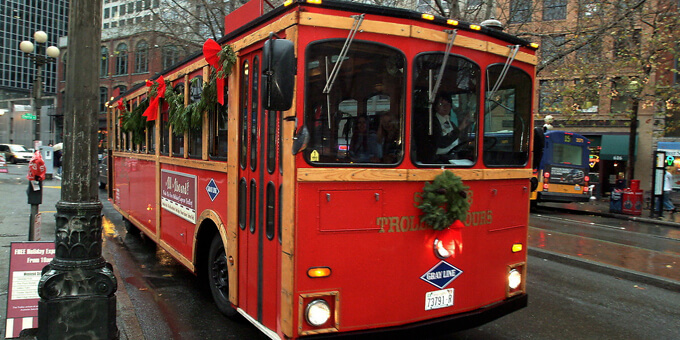 The Holly Jolly Trolley
[26]
From late November until Christmas Day, the normal city trolley is transformed into the Holly Jolly Trolley, taking weekend visitors throughout the city to explore the holiday lights and decorations. The trolley starts in Harbor East then moves on to Hamden to view the "Miracle on 34th Street" and ends in the Inner Harbor. This festive trolley ride is a fun way to see the city in all of its illuminated holiday glory.
Does your family have a Christmas tradition that's on our list? What's your favorite Christmas activity in Baltimore? Tell us about it in the comments and don't forget to Like and Share with your friends!