YOUR PEACE OF MIND IS OUR TOP PRIORITY
Should you need to cancel at any time, you have up to 48 hours from your vacation start date to do so for a 100% future travel credit.
Vacationing with your pet can be so easy with these awesome accessories.
My dog loves to travel with me. Whether it's a quick car ride to the store or a full-day road trip up north to my mom's house, my rearview mirror is always reflecting that little blonde, big-eyed face and a frantically wagging tail in the backseat. As much as I hate constantly vacuuming my seats to get rid of dog fur, I continually bring her along for the ride because I know getting out of the house for walks and mini vacations is an important part of a healthy dog's active lifestyle.
Sometimes traveling with your furry best friend can be a little challenging. Luckily, these 21 pet travel accessories help to make each trip a easier on everyone. Enjoy a stress-free adventure, whether you're going away for a weekend or across the country on a road trip!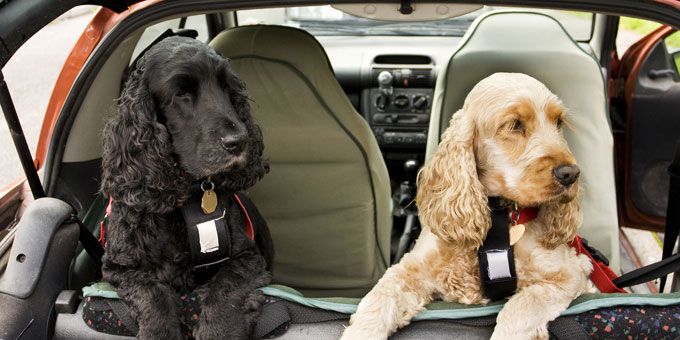 Unfortunately, traveling with a pet isn't always easy. Frequent potty stops, food and water storage, transportation of crates and carriers, and coping with nervous pets can sometimes make it all a discouraging ordeal. But before you give up and start dialing your local pet kennel, take a look at these nifty travel accessories that will make vacationing with your pet anything but difficult, leaving you with more time to focus on having fun.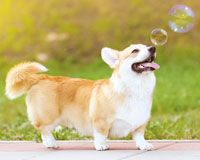 1. Bubbletastic Bacon Flavored Bubble Machine
$26.95 at activedogtoys.com[1]
What better way to keep your dog occupied than with bacon flavored bubbles? If you're heading out for the day and leaving your dog in the hotel room, just flip this bubble machine on and leave knowing they'll will enjoy hours of bacon bubble fun. The Bubbletastic Bubble Machine comes with 8 oz. of non-toxic, bacon-scented bubble solution and it can blow thousands of bubbles with just six AA batteries.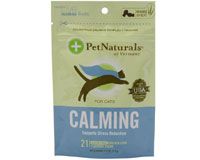 2. Cat Calming Treats
$5.99 at pettravelstore.com[2]
The American Veterinary Medical Association discourages the sedation of pets before flying because of the risk of respiratory and cardiovascular issues. So if your cat gets nervous on a plane or in a car, try these all-natural Cat Calming Treats instead, made with proteins proven to reduce stress. One chewy treat per day should do the trick, but if a situation is highly stressful, it's ok to double or triple the dosage without any negative side effects.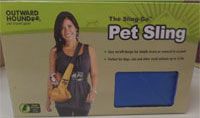 3. Sling-Go Pet Sling
$15.99 at drfostersmith.com[3]
Why walk your dog with a leash when you can just carry them around in this convenient Sling-Go Pet Sling[4]? Your arms won't get tired and your pet will enjoy the pampering. It's a win-win situation.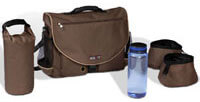 4. Pet Travel Organizer Kit
$59.99 at chewy.com[5]
Keep all your pet's accessories organized and easily accessible in this Pet Travel Organizer Kit[6]. Perfect for long car rides or to give to your pet-sitter, this kit even comes with a 1-liter BPA free water bottle, two collapsible travel bowls, and a 10-cup storage bag for food. What a steal!
5. Pawhut Outdoor Pop Up Tent
$24.50 at frugah.com[7]
Forget about insects hitching a ride into your tent with your dog or accidental tears in the floor or walls. Instead, give your dog a tent of his or her own. The spacious Pawhut Outdoor Pop Up Tent is the perfect portable "doghouse" for those summer family camping trips and it protects your dog from the elements while you sleep.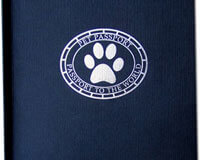 6. Pet Passport and Medical Record Folder
$25.00 at pettravelstore.com[8]
Airlines require appropriate documentation and pet passports if you plan to travel domestically or abroad with your pet. Keep all that paperwork organized and easily accessible with this Pet Passport and Medical Record Folder. A total of 18 pages and a rear pocket folder gives you plenty of space to record visa stamps and travel information, a microchip number, vaccination records, lists of prescriptions, and more.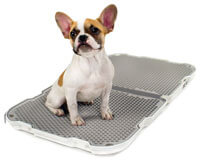 7. Shake Dog Potty
$179.99 at modko.com[9]
When a grassy area isn't readily available, the Shake Dog Potty is the perfect solution. Great for puppies or older dogs, this square-shaped potty is lightweight, small, and resembles a suitcase when unfolded. The grated holes allow for urine to pass through the pad but reservoirs under the grate keep it from spilling out when you fold it back up. Once latched and locked shut, it's liquid and odor tight. When you're ready to empty it, pop open the drain cap on the side and pour all liquid right into the toilet. For easy cleaning, untwist the covered hole on the back of the potty, fill it with water, shake it from side to side, and empty the water into the toilet. A small brush and mild detergent are included for a deeper cleaning every once in a while.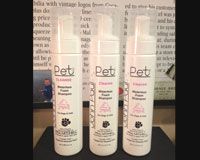 8. John Paul Pet Waterless Foam Dog & Cat Shampoo
$12.99 at petco.com[10]
Keeping your pet clean in the midst of vacation activities can be a challenging thing. Luckily, this John Paul Waterless Foam Dog & Cat Shampoo makes it much simpler! Just massage it into your pet's fur and brush until completely dry. You'll avoid any dramatic bath situations and be left with a pleasant-smelling, clean cat or dog.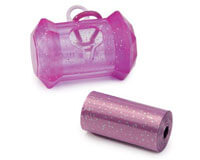 9. Sparkle Pet Waste Bags
$2.99 at furrytravelers.com[11]
All responsible pet owners understand the importance of having waste bags on hand at all times. But sparkly ones are just too great to pass up! Pick up your pet's waste in style with these on-the-go pet waste bags. One order comes with three 20-count rolls.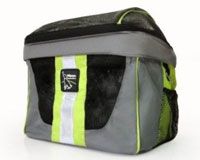 10. Petzip Bike Carrier
$79.99 at furrytravelers.com[12]
If you're planning on bike riding for a good portion of your trip, you might want to invest in one of these. The Petzip Bike Carrier is a convenient way to bring your small dog or cat along for the ride, without the added hassle of a leash. This zip-up carrier easily attaches to the front of your bike and safely contains your pet in a comfortable carrier with a see-through mesh top.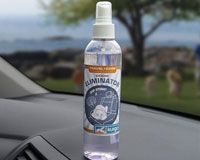 11. Car Care Odor Eliminator
$8 at kurgo.com[13]
Traveling with pets in the car doesn't have to be a stinky affair anymore. Thanks to Car Care Odor Eliminator and its fresh, cucumber scent, you can travel worry-free without having to roll down the windows every five minutes to air out the car. An added bonus: you can use this on brothers too.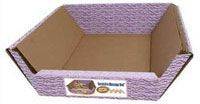 12. Omega Paw Ripple Board Scratch'n Massage Bed
$12.99 at chewy.com[14]
Even while traveling, cats need to sleep, scratch, and "make muffins" (as my future mother-in-law likes to say), and the Omega Paw Ripple Board Scratch'n Massage Bed takes care of all three of these feline necessities. This cat bed is small and perfect for a pet-friendly hotel room or condo and it's made of durable cardboard ripple boards that have been treated with catnip oil, for your cat's ultimate relaxation destination.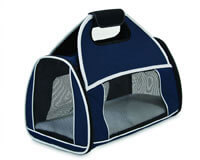 13. Petmate Express Pet Carrier
$32.99 at petmountain.com[15]
Ideal for airline travel, the Petmate Express Pet Carrier meets most airline requirements and is perfect for conveniently transporting small dogs or cats. The see-through mesh material gives your pet plenty to look at and the tote-style handle makes it easy for you to pick up and carry around. The carrier also has a removable soft fleece floor for ultimate comfort and convenience.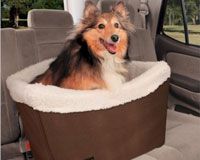 14. Solvit Tagalong Pet Car Booster Seat
$74.99 at petsmart.com[16]
For safer automobile travel, the Solvit Tagalong Pet Car Booster Seat keeps dogs safely in place while still giving them great views of the sights outside. This booster seat is lined with a soft, removable and washable liner and the setup is quick and easy. A safety leash is included to keep your dog from hopping out of the seat while the car is in motion.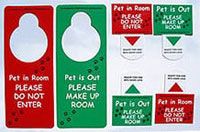 15. Pet Hotel Door Hangers
$8.75 at pettravelstore.com[17]
With three different styles to accommodate all kinds of hotel room doors, these little door hangers will alert room service of pets inside your room. Red-colored door hangers read "Pet in room, please do not enter" while green-colored door hangers read "Pet is out, please make up room," making it easy for hotel employees to avoid any unexpected encounters with your pet.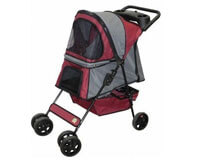 16. Go Pet Club Pet Stroller
$89.49 at ooverstock.com[18]
This pet stroller is great for pet-friendly zoos, state parks, and other attractions that require a lot of walking. Although older pets or puppies may not be able to handle all the walking, they don't have to miss out on all the fun. This pet stroller features see-through mesh for air circulation and it folds up easily for convenient packing and storing.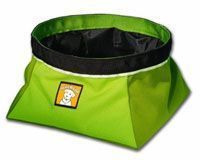 17. Ruffwear Waterproof Dog Travel Bowl
$14.95 at ruffwear.com[19]
Carry your dog's water dish with you everywhere with this collapsible, waterproof, lightweight bowl. Perfect for walks, runs or bike rides, the Ruffwear Waterproof Dog Travel Bowl folds up and easily fits into a pocket or bag to ensure that your dog is well hydrated at all times.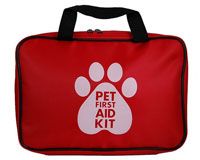 18. 50 Piece Pet First Aid Kit
$34.95 at kurgo.com[20]
Safety comes first, even with your pets. For those of us who have pets, we know how mischievous they can be and unfortunately, sometimes those adventures result in injury. That's where this 50-piece first aid kit comes in handy. Keep it in your car while traveling with your pet and you'll never be too far from essentials like gauze pads, antiseptic wipes, an emergency blanket, and more.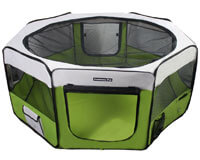 19. Oxgord Cat/Dog Portable Playpen
$38.99 at overstock.com[21]
Traveling with a puppy or kitten? Keep your hotel room or condo safe from little scratches and teeth marks with this portable playpen. Waterproof, durable and portable, the Oxgord Cat/Dog Playpen is the perfect alternative to a kennel. It's easier to pack and stow away in the trunk of your car and your dog or cat will have more space to play, sleep, and explore.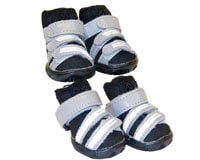 20. Top Paw Hard Sole Outdoor Dog Bootie Set
$34.99 at petsmart.com[22]
For the traveler who plans on doing any rugged hiking with their pup, these booties are a great way to keep those paws safe. The Top Paw Hard Sole Outdoor Dog Bootie Set keeps your furry friend's paws safe from broken glass, sharp rocks, and thistles.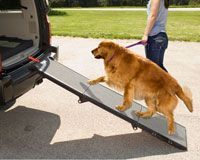 21. Pet Gear Tri-Fold Pet Ramp
$89.99 at petsmart.com[23]
The Pet Gear Tri-Fold Pet Ramp is ideal for large or older dogs whose legs just can't handle the jump in and out of the car anymore. Just clip it onto the back of your trunk and let your dog walk right up and into the car. Fold it up for easy storage and bring it along for vacations and trips to the park.