Mother nature doesn't hold back just because it's tourist season.
While we all like to blame weather broadcasters for destroying vacation plans from time to time, the truth is, it's not their fault.
Meteorologist Ted Keller works for KTTS-FM[1] here in Springfield, Missouri, and has been predicting the weather for more than 30 years. He offered to give us some insight into how it works.
In the midst of the climate change agrument, it seems like natural disasters have been on the rise in the last few years. However, some of the worst natural disasters took place before 2015. Check out how these monster natural disasters affected tourist areas in the United States.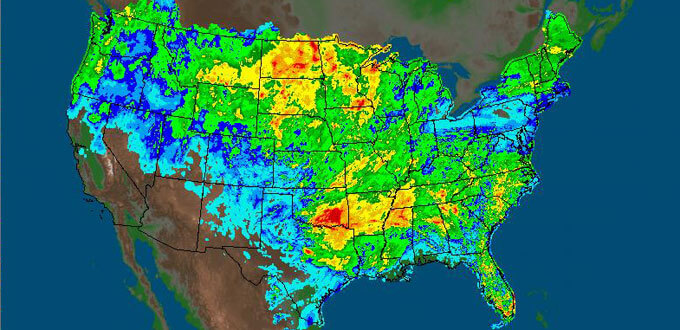 "When you sit down to make a weather prediction, you use computer models designed to look into the future and print out the forecast," he said. "There are lots of different models and all the forecasters know their weaknesses and strengths."
Keller spends large amounts of time pouring over the information these computer models provide and uses that to put together a weather forecast.
While he and thousands of other meteorologists across the country can make educated predictions about what the weather will do, Mother Nature is truly unpredictable, and the results can be ill-fated for local tourism, transportation, and the overall well-being of entire communities. Just within the 21st century, we've already seen many such weather disasters come to pass.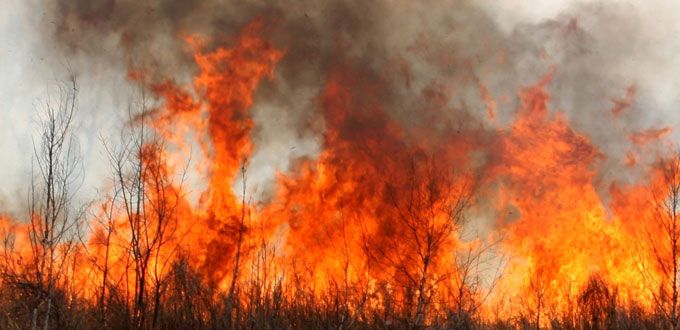 2000: Western Wildfires
Forest closures put a quick halt to recreational activities after wildfires spanning 11 different states burned an area larger than the state of Rhode Island. Public access to 20 million acres in Montana, including much of the Bitterroot National Forest[2] area, was cut off and entire communities of people were evacuated from their permanent and summer homes.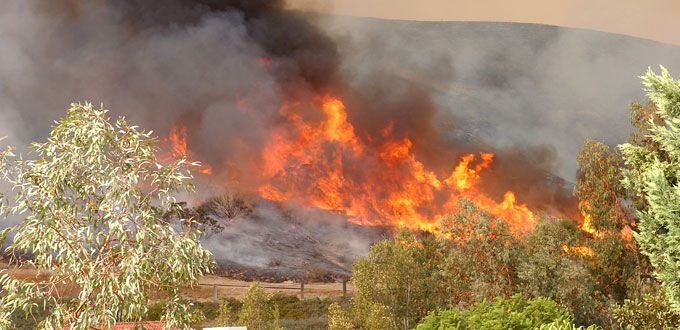 2003: Southern California Firestorm
Fueled by the Santa Ana winds, the 2003 Firestorm burned through more than 600,000 acres over the course of one week. Thousands of residents and visitors were forced to flee when the flames crept up just 30 miles northwest of Los Angeles near Six Flags Magic Mountain[3] and some tourist attractions remained closed for several days.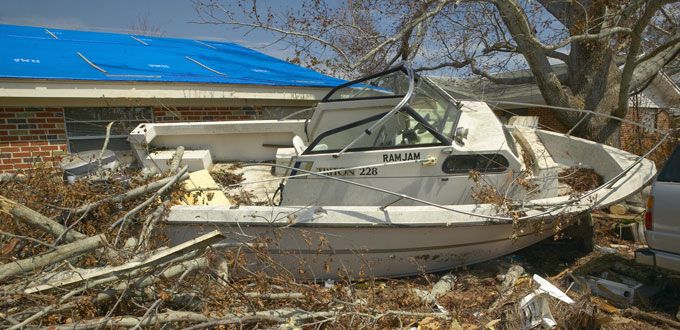 2003: Hurricane Isabel
The effects of Hurricane Isabel were devastating overall, but tourism was just one such industry that suffered. The storm eliminated a part of Highway 12 in North Carolina, which is vital for business and visitors. Widespread damage in coastal towns, beach erosion, and large power outages wreaked havoc on visitors and residents.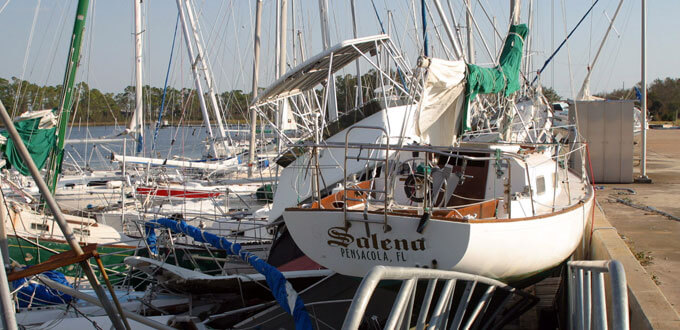 2004: Hurricane Ivan
The economic effects of Hurricane Ivan stretched on long after the storm's physical damage had been repaired. In Orange Beach, Alabama, the International Shrimp Festival[4] and the Orange Beach Deep Sea Fishing Rodeo (two popular tourist events) were canceled. Visitor numbers drastically dropped after the storm left a dark cloud of safety concerns hovering over the Caribbean.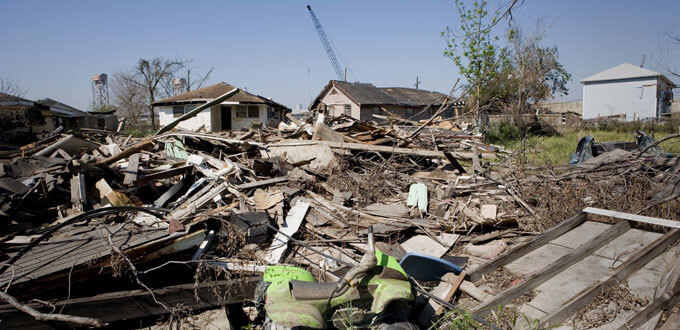 2005: Hurricane Katrina
Eighty percent of New Orleans was underwater after this massive Category 3 Hurricane[5] hit land and caused between $96-$125 billion in damages. The massive loss of life, property, and economic growth plunged visitor numbers to less than half of the 10.1 million it was before the hurricane hit.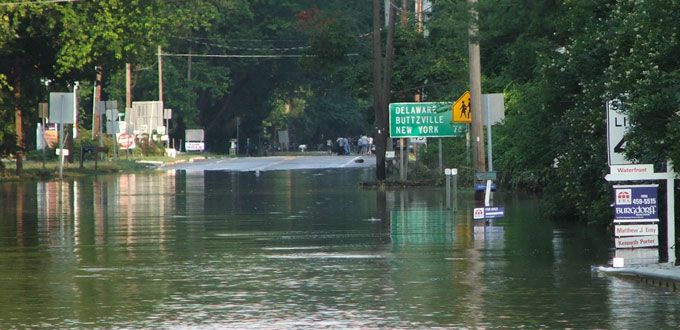 2006: Severe Northeastern Flooding
The land from upstate New York to North Carolina experienced some of the worst flooding since Hurricane Katrina due to prolonged, heavy rain. Dozens of roads were closed, thousands of tourists and residents were forced to evacuate, and popular attractions like Knoebels Amusement Park[6] were closed temporarily.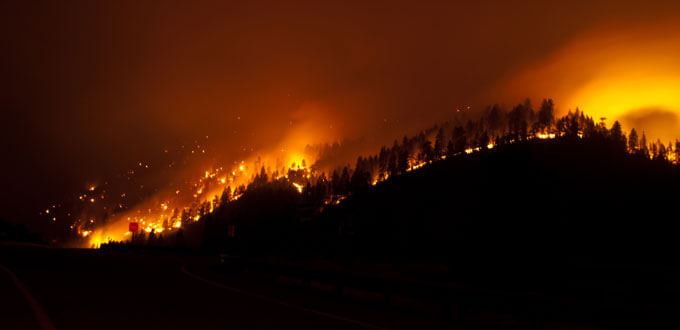 2007: California Wildfires
After 23 fires burned through nearly 810 square miles, seven California counties were feeling the impact of the 2007 California wildfires. State government officials redirected $21.5 million to fund a campaign in an effort to draw visitors back to California after the fires caused attractions like SeaWorld[7] and the San Diego Zoo[8] to temporarily close .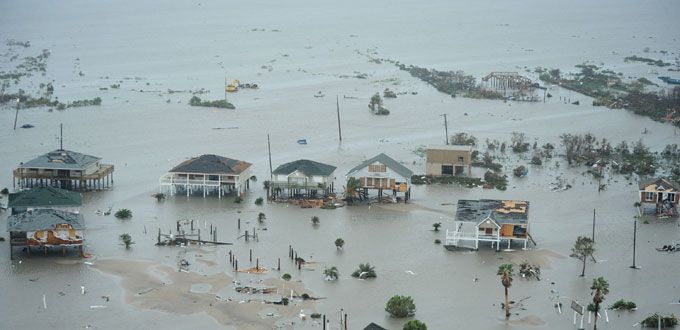 2008: Hurricane Ike
Galveston was declared uninhabitable after Hurricane Ike tore through the coastal city, destroying 85 percent of it. The city's local economy, which is highly dependant on tourism, was rattled when the storm destroyed many historic buildings and severely damaged the Kemah Boardwalk[9], the area's top visitor destination.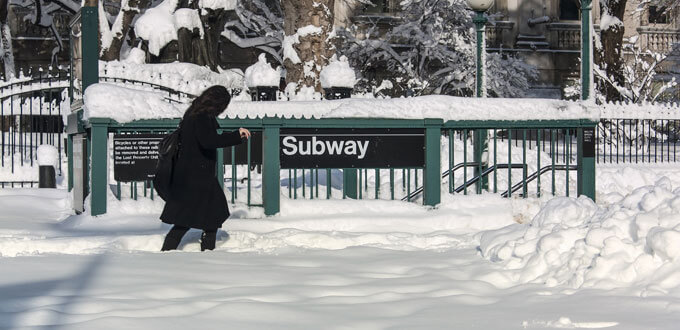 2010: Snowmageddon in the Mid-Atlantic
This gigantic snowstorm hit the Mid-Atlantic states the first week of February, dumping 20-35 inches of snow on some areas and resulting in some 7,000 canceled flights. Unfortunately, Washington, D.C.[10] got the worst of it and the tourist hotspot was shut down for days.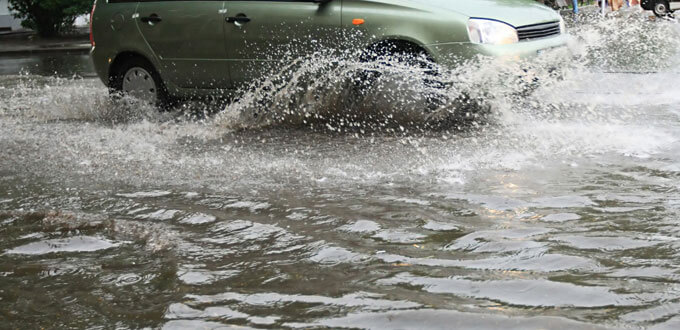 2011: Hurricane Irene
Roads were washed out, bridges were severely damaged, and entire communities were cut off for days. Flood waters closed many of the roads, preventing tourists from coming in or going out. Hurricane Irene caused more than $7.3 million in damage along the mid-Atlantic coast.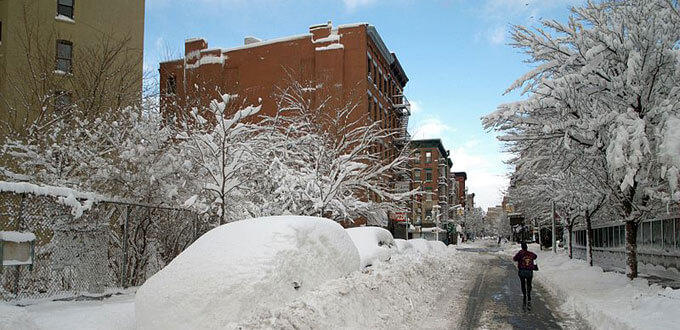 2011: Groundhog Day Blizzard
Road closures, canceled flights, and airport closures plagued the country after heavy snow enveloped the midwest and severe ice in the northeastern states put a quick halt to travel. Numerous businesses were closed and cars and snow plows were trapped on the interstates.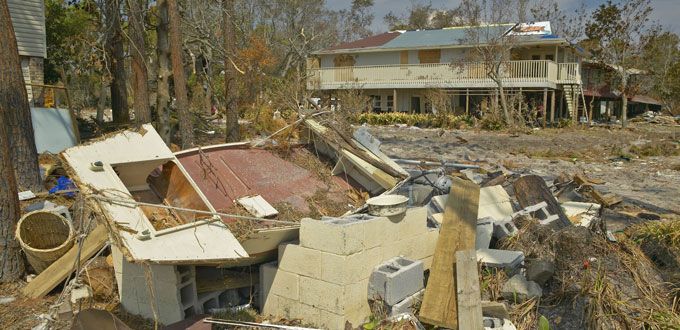 2011: Joplin, Missouri Tornado
The city of Joplin was hit by one of the most deadly tornados in American history in May of 2011. En route to Branson, Missouri[11], a popular tourist destination, the city lies right off of Interstate 44. The devastating EF-5 tornado ripped through thousands of homes and businesses and resulted in a severely weakened local economy and a tragic loss of lives.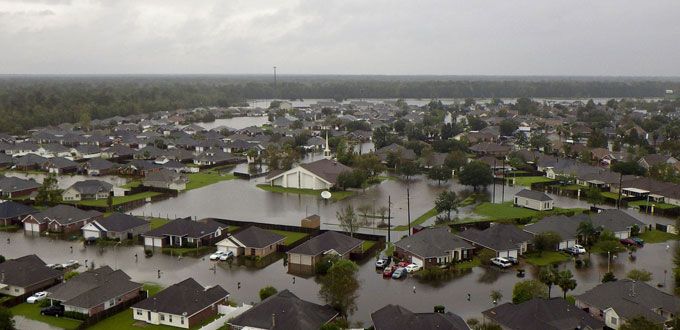 2012: Hurricane Isaac
As the storm approached, New Orleans attractions, restaurants, and even the airports had closed down. Hotels were still open for the many stranded tourists, but some had stopped accepting reservations. Carnival Cruises[12] had to reroute a cruise after the Port of New Orleans closed, so the ship headed to Mobile, Alabama instead. Luckily, the New Orleans port reopened after the storm and the ship was able to dock back at its original destination.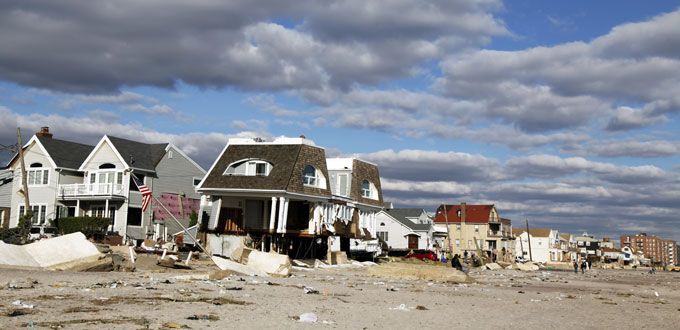 2012: Hurricane Sandy
Tourists became volunteer workers after Hurricane Sandy left them stranded. The storm ravaged the east coast, the most densely populated tourism area in the U.S., and domestic and international flights were canceled at major airports in the northeastern states. Transportation was difficult with damage to the most widely used rail system and bus terminal in the country.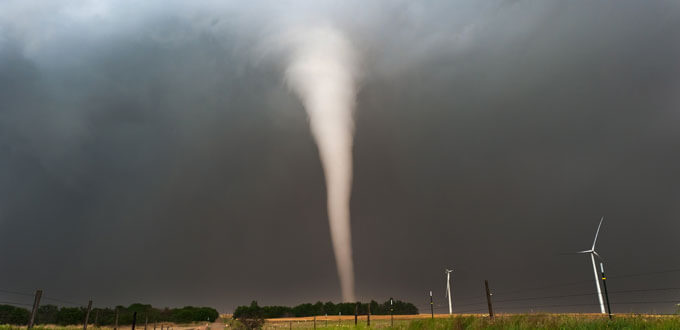 2013: Moore, Oklahoma Tornado
This mile-wide EF-5 tornado ravaged the Oklahoma City[13] area, and Moore got the worst of it. A number on the region's businesses, 75 percent of which were small businesses, were severely damaged. Several of the area's roads were also damaged and covered in debris, blocking traffic for days after the disaster. The Moore tornado is said to be one of the most costly tornadoes in U.S. history.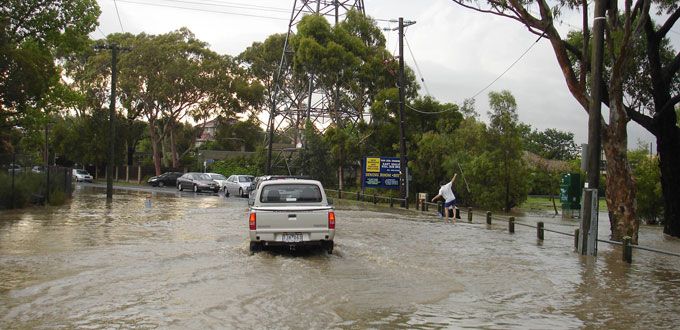 2013: Colorado Flooding
Long-standing, heavy rain in early September resulted in the severe flooding of four counties in Colorado, with Boulder County being hit the hardest. Most of the direct routes to Estes Park from Denver were washed away and Rocky Mountain National Park[14] was closed for recreation temporarily, even though September is usually its busiest month for tourism.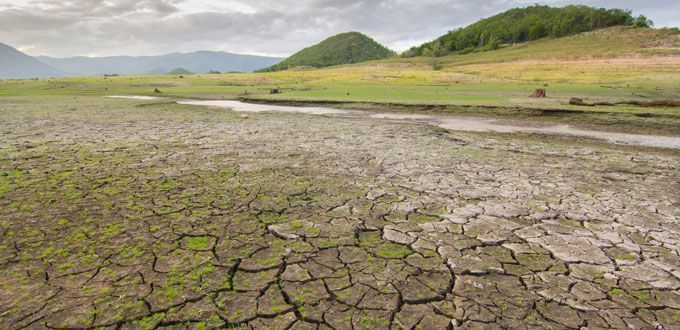 2014: California Drought
The effects of the California drought were widespread. A lack of snow caused tourism at June Mountain[15] and Mammoth Mountain[16] ski areas to decrease. Swimming was banned at Castaic Lake[17], a popular summer getaway, and Don Pedro Lake[18] halted its boat services in June because of low water levels and the tourism industry suffered.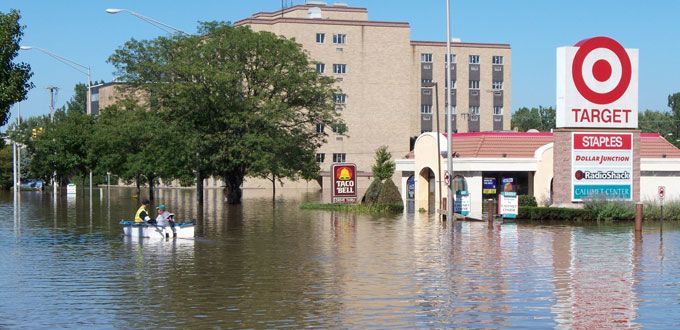 2014: Michigan Flooding
In August of 2014, the Metro Detroit[19] area received more than 6 inches of rain, stranding motorists on the flooded highways. The flash flood caused $16.7 million in damages and Washington declared it a state of emergency.
Were you trying to travel when any of these disasters struck? How much of what the weatherman says do you take to heart when planning a vacation? We'd love to hear your thoughts!