Treat your mom to the perfect day in America's friendliest city.
Every year I ask my mom what she wants for Mother's Day and her response is the same every time: "I just want time with you!" As cheesy as it is, she's being serious. She honestly values quality time over any material gift.
If your mom feels the same, why give her the same old flowers you send every year? Show her how much you really care with a carefully thought-out day trip to beautiful Charleston, South Carolina — a city thriving with culture and southern charm.
Dozens of fun attractions, events, and restaurants await you, so what are you waiting for? Plan an adventure for you and your mom with some of these fantastic day trip ideas and give her a Mother's Day she'll remember for years to come.
Moms are some of the most important people in this world. After all, without them, we wouldn't even be here! Celebrate your mom in style with a trip to Charleston, SC. There are so many things to see and do to make her feel like the most special person on the planet.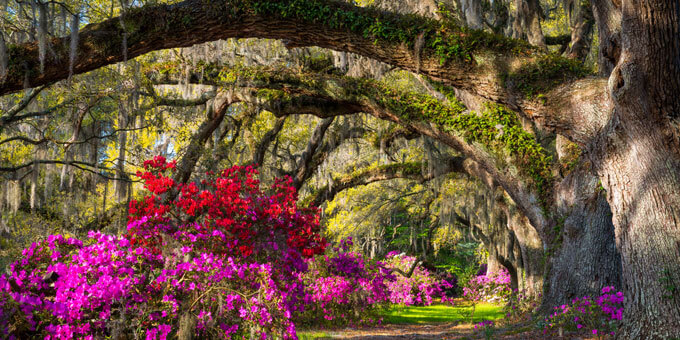 1. Visit the Illustrious Magnolia Plantation & Gardens.
Renowned as one of America's most beautiful gardens, Magnolia Plantation & Gardens[1] is more than 300 years old. Founded in 1676, the original home and formal garden was built by Thomas and Ann Drayton. After the Civil War ended, its popularity grew along with the rise of American tourism. Today, you can visit the historical site, walk through the gardens and plantation house, tour the original slave cabins, or hop on a boat or train for nature tours. The Zoo & Nature Center on site is also home to a variety of wildlife. Both guided and self-guided tours are available at the plantation.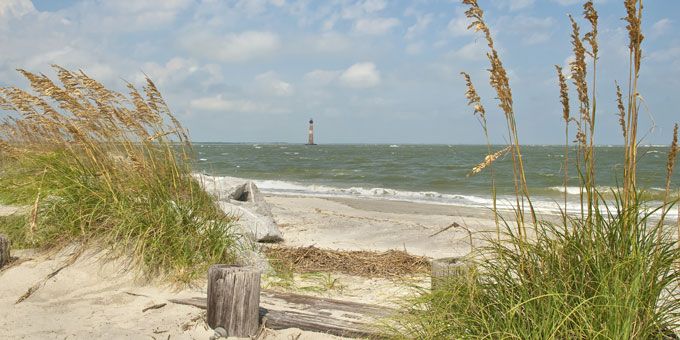 2. Spend a day at the beach.
Whether you're taking mom out for a picnic, a round of golf, or a relaxing afternoon of boating out on the water, Folly Beach is the place to be. One of Charleston's top oceanside destinations, Folly Beach provides guests with all kinds of activities to ensure an enjoyable day at the beach. Rent a kayak or two and follow a guide out into the ocean for an excursion filled with sightseeing, try your hand at paddleboarding, or grab a snack at one of the nearby eateries like Charleston Crab House[2], The Grill and Island Bar, or the Juice Joint.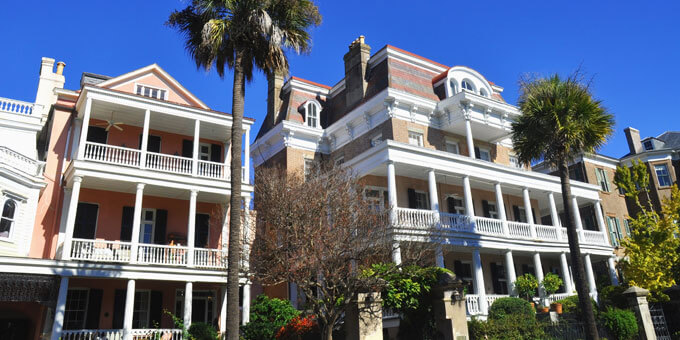 3. Take a culinary tour of Charleston.
Get a true taste of Charleston with a culinary tour of the city[3]. Embark on the Savor the Flavors of Charleston Tour, where you and mom will get to sample some of the area's distinct and cultural flavors from local restaurants, bakeries, and markets. The Charleston Chef's Kitchen Tour takes you behind the scenes in the kitchens of well-known area restaurants where you'll see all that goes into preparing a gourmet, Charleston-style meal.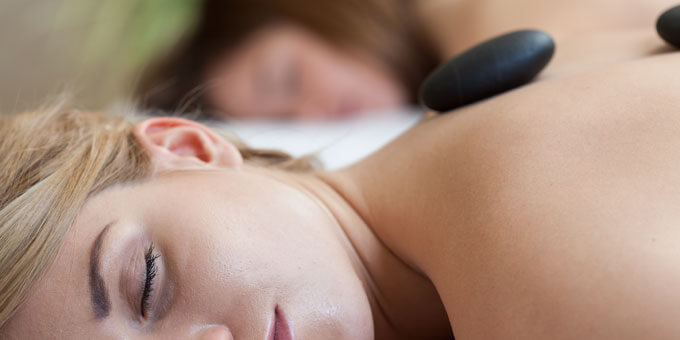 4. Spa day!
Unwind with a warm stone massage or schedule a mani-pedi together for a feminine day of relaxation. The spa at Belmond Charleston Place[4] offers a wide array of services in a tranquil environment for an escape from the stresses of everyday life. The Belmond Charleston Place also offers designer shops like Gucci, Kate Spade New York, and White House/Black Market for a post-spa shopping experience unlike any other.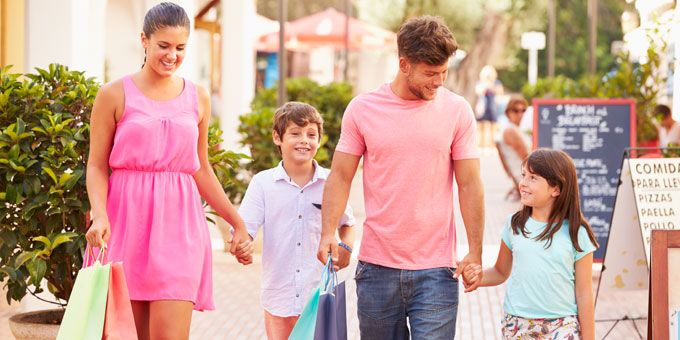 5. Take mom shopping.
The southern city of Charleston has some of the best shopping venues around! Outlet malls like Citadel[5] and Freshfields Village[6] provide a large collection of all the top stores like Bath & Body Works, JcPenney, LOFT, Belk, Target, and more. The Tanger Outlet[7] is always a winner and Northwoods Mall[8] boasts a variety of great deals to snag. If mom prefers more of the local specialty shops and boutiques, take her to the Charleston City Market[9], an indoor/outdoor shopping destination where more than 140 vendors and boutiques offer a distinctive selection of products.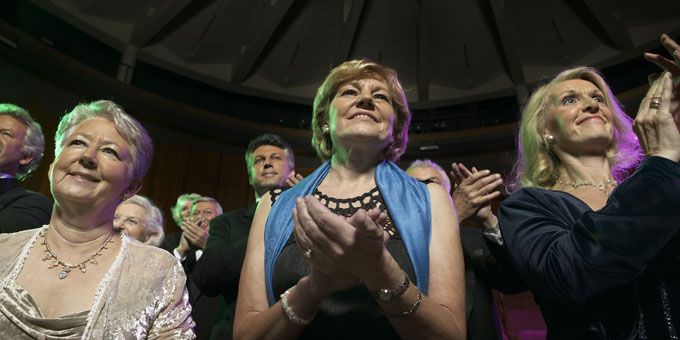 6. Enjoy a live theater performance.
For a night of laughs, conundrums, and live theater downtown, head to The Black Fedora Comedy Mystery Theatre[10]. Sit back and enjoy the hilarious whodunits while snacking on appetizers and cradling a glass of wine or cold beer. A night of endless laughter is sure to follow and the theater crew will even let you join them onstage for your very own impromptu acting debut!
7. Go horseback riding.
The Mullet Hall Equestrian Center[11] offers scenic trail rides through 20 miles of southern meadows, fields, and forests for an exciting tour of the countryside. The beautiful 738-acre center's trails are well-suited for beginners and the guided rides are relaxed and open to the public. Gain a unique perspective of Charleston's rural areas with breathtaking panoramic views on horseback.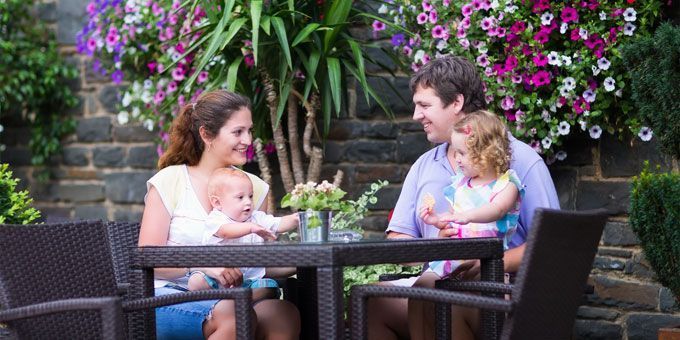 8. Grab a bite at one of these top restaurants.
Charleston's dining scene provides dozens of delicious options to choose from, but 39 Rue de Jean[12] French café and bar stands out above the rest, serving traditional French cuisine at affordable prices. Splurging on the Gratinée of sea scallops in a rich cream accompanied by potatoes dauphinoise and haricots verts is never out of the question here. The Charleston Grill[13] is another great option, where you can sit down to a gourmet meal in a dining room buzzing with live jazz music. The menus are constantly changing, but the chef promises a distinct tasting experience created with unusual ingredients.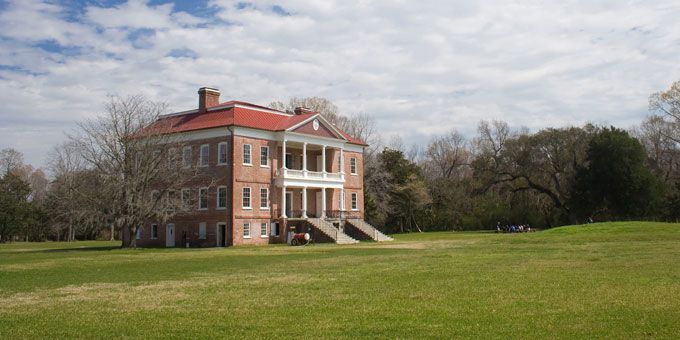 9. Get lost in the history of Drayton Hall.
Drayton Hall[14] has a long history in Charleston with more than 250 years of stories to tell. Originally built by John Drayton, the historic mansion is one of the only plantation homes to survive both the Revolutionary War and the Civil War. A visit to the plantation includes a professionally guided tour of the house and an educational program that focuses on the African American culture and its influence on the history of Drayton Hall.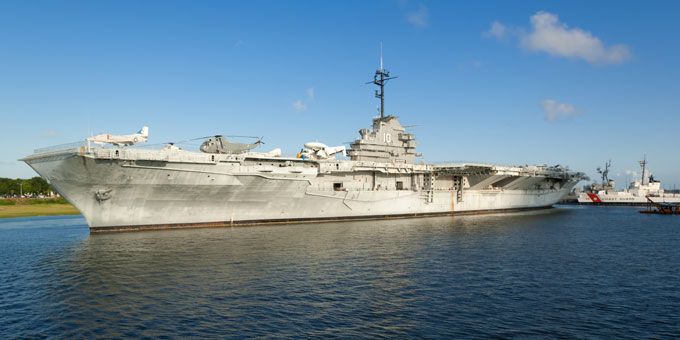 10. Explore the haunted USS Yorktown.
Plan an extraordinary Mother's Day outing for an extraordinary mother at the USS Yorktown, just 20 minutes from Charleston. Ghost tours of the USS Yorktown are widely known to be some of the best in the area, with unexplainable sightings and happenings commonly taking place onboard. The USS Yorktown, also known as "The Fighting Lady," served in WWII, the Korean War, and Vietnam and 141 men lost their lives aboard the ship. An expert tour guide will lead you through the historic ship while sharing the brave legends of those men and the paranormal activities that have happened onboard in the years after the ship's decommissioning. Previous guests describe seeing strange shadows and hearing chilling footsteps and voices.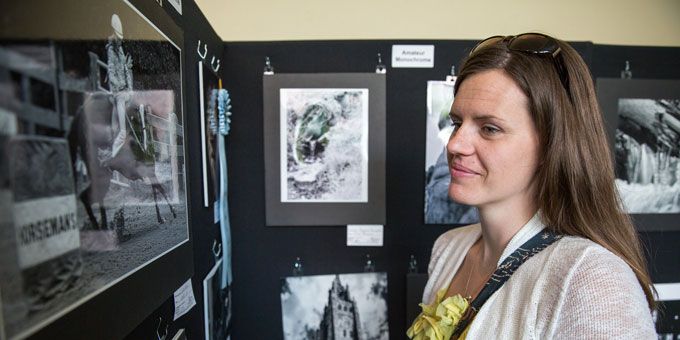 11. Head to the North Charleston Arts Festival.
The 33rd annual North Charleston Arts Festival[15] is a great way for you and mom to immerse yourselves in this southern city's artscape, with nine days of exhibits, activities, and performances. In May, the North Charleston Performing Arts Center[16] and the Charleston Area Convention Center[17] will host music, theater, and dance performances as well as local films, crafts, photography, and literature. Of course, lots of food will be involved and you'll most likely take some authentic Charleston art home with you.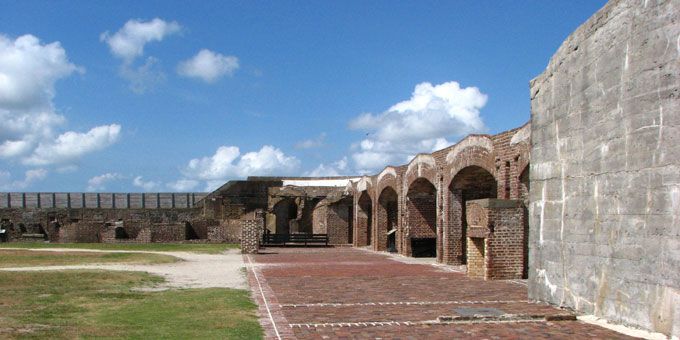 12. Tour Fort Sumter.
Fort Sumter Tours'[18] Sunset Tour is an incredible way to catch a peek of this historic landmark. You'll board a luxurious cruise ship at Liberty Square and enjoy a 30-minute ride to the fort while enjoying scenic views of the Charleston area. Keep your eyes peeled for dolphins too! Once you arrive at Fort Sumter, you'll be treated to an hour-long guided tour before you board the ship once more and head back to Liberty Square. Alcoholic and nonalcoholic beverages will be available on the ship as well as complimentary hors d'oeuvres on the return trip. A variety of tour options are available here.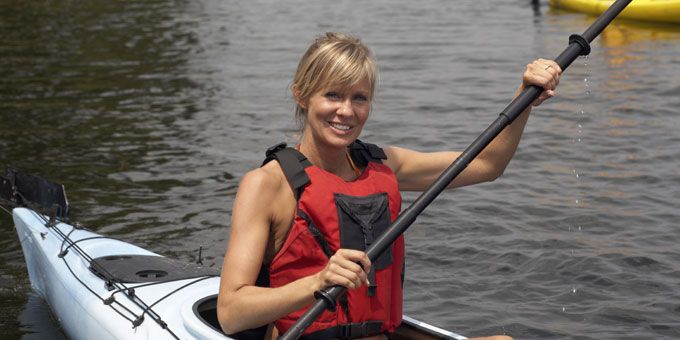 13. Embark on an outdoor adventure.
One of Charleston's top watersports companies, Coastal Expeditions[19] is waiting to treat your mom to the experience of a lifetime with a kayak or paddleboard adventure in the Charleston Harbor, Folly Creek, or Isle of Palms. A stand-up paddleboard is the perfect way to explore the waterways of Charleston and have a blast while doing it. Not to mention, it's a great workout! Single and double kayaks are available to rent so you and mom can paddle alongside each other or paddle in circles in the same boat. Choose a self-guided adventure or have an expert guide lead the way, and you'll go home with an exciting story to tell.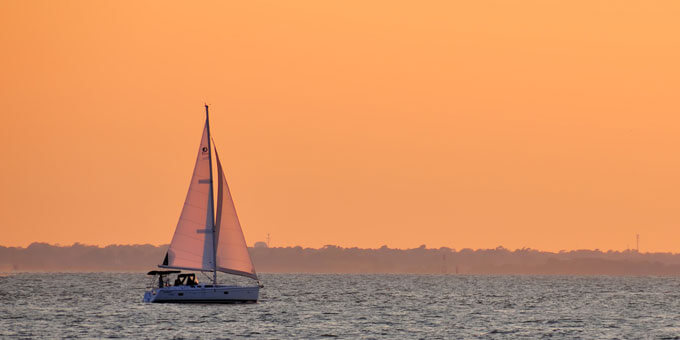 14. Cruise the harbor.
Charleston Harbor Tours offer a beautiful sunset cruise around the Charleston Harbor for unparalleled views of the city's coast. You and mom will depart from the South Carolina Aquarium Wharf where you'll board the beautiful Schooner Pride for an evening cruise past some of Charleston's most popular attractions like Fort Johnson and Sumter, the USS Yorktown, Castle Pinckney, the New Cooper River Bridge, and White Point Gardens at Battery Park.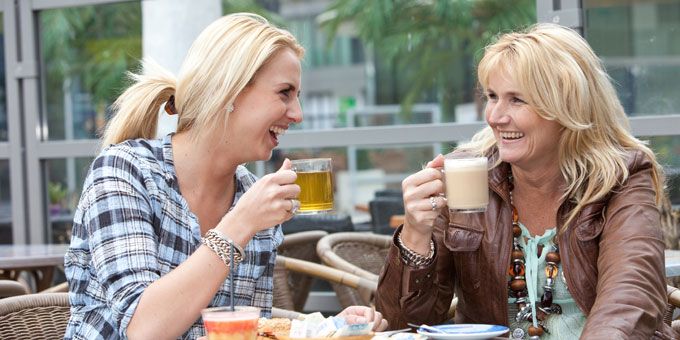 15. Stop for a drink.
Pick up a freshly brewed latte or a cold glass of beer at Kudu Coffee & Craft Beer[20] in bustling downtown Charleston. Enjoy an afternoon in the outdoor courtyard with mom while sipping a pint and enjoying the conversation or have a seat at the bar and sample the craft beers on tap.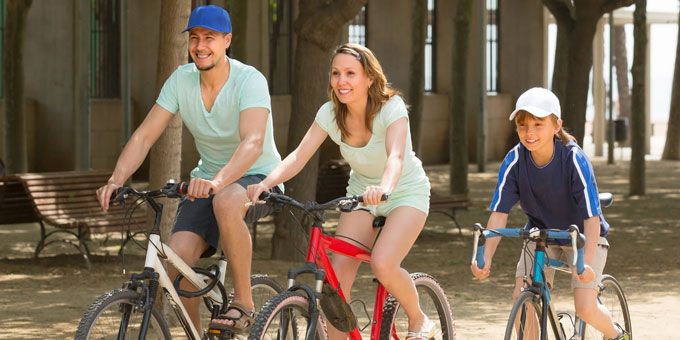 16. Cycle the streets of Charleston.
Bilda Bike[21] offers six different kinds of rental bikes for Charleston visitors, and yes, they're affordable. Whether you choose your run-of-the-mill one-person bike or try your luck at tandem biking, you and your mom can cycle the streets for close-up views of the city and the ability to stop and go as you please.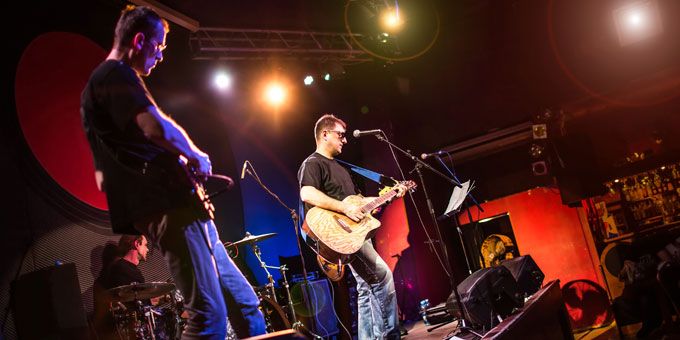 17. Listen to some local jazz music.
You just can't travel to South Carolina without getting a taste of some of the fantastic local jazz music.
So what do you have planned for your Mother's Day? What kind of day trip would your mom enjoy? Leave us a comment below! We'd love to hear from you.