There's way more to beer than just Bud Light
Beer is one of the oldest alcoholic beverages in the history of humans. Even before we discovered the secrets of bread making, we were handcrafting our own beer.
In 1829, David G. Yuengling opened a brewery in Pottsville, Pennsylvania and today, Yuengling[1] is the oldest operating brewery in America. But in recent years, the beer market has evolved to see craft breweries rise to the top of sales charts and brewery tours and tastings have become the next best thing. In fact, the Brewers Association[2] reported that there were more than 4,000 craft breweries in America in 2015. And with more small breweries on the rise in the Brewers Association database, the trend doesn't seem to be stopping anytime soon.
We all know the common beer companies and their famous brews. However, craft beers challenge the industry with new methods, flavors, and concoctions. Experience some of these craft breweries to completely change your opinion on beer.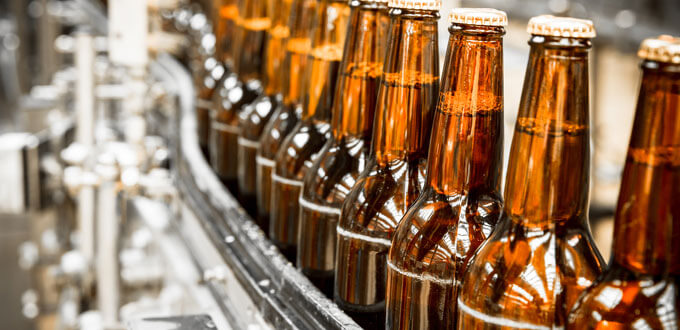 As a result, thousands of brewery tours around the country have popped up, offering consumers a behind-the-scenes peek at the production process, and opening minds to new creatively-inspired ingredients and brewing techniques. In many cases, a variety of beer samples are available during or after the tour.
Brewery tours and tastings are a stellar experience for the experienced beer drinker as well as the novice. With each brewery comes an individual style, brand, and innovative approach to beer, and ultimately, a never-ending learning experience.
With so many different breweries to choose from, it's hard to determine which ones are worth your hard-earned money and time. Below are just a few that we deemed noteworthy and distinctive, but if we forgot to mention any, please let us know!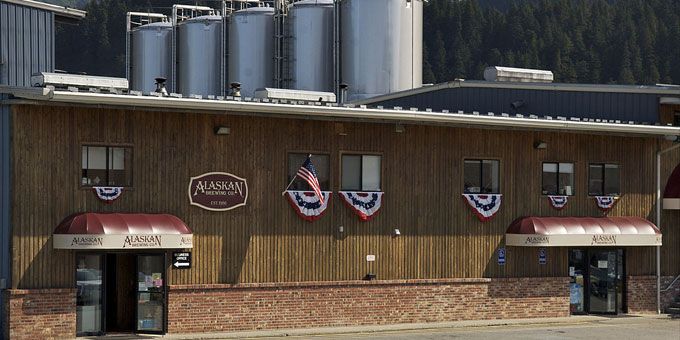 1. Alaskan Brewing Company[3]
5429 Shaune Dr.
Juneau, AK
This company seeks to pour everything that is Alaska into each glass of beer in a variety of ways. The Juneau Icefield is the source of water for all of Alaskan Brewing Company's brews and a blend of locally sourced ingredients are used to flavor the beer, like spruce tips hand-harvested from Sitka Spruce trees in Juneau. This company's famed Alaskan Smoked Porter has won dozens of medals to date and continues to be a consumer favorite. It's actually smoked over alder wood in the traditional fashion of Alaskan trappers who use the same wood to smoke freshly caught salmon. The Alaskan Brewing Company markets its products as sustainable "beer-powered-beer" created with an environmentally-friendly brewing process that reduces oil consumption by using spent grain as fuel for the brewery's steam boiler. Stop by for a complimentary presentation and beer sampling.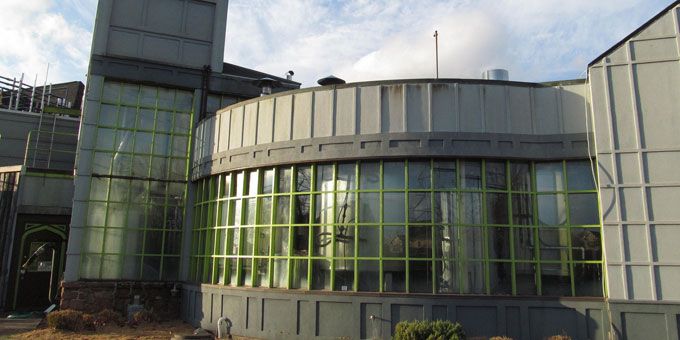 2. Stoudts Brewery[4]
2800 N. Reading Rd.
Adamstown, PA
In a male-dominated industry, it's interesting to note that many of the first beer brewers were actually women. From housewives to tavern owners, female "brewsters" were common in colonial America. Stoudts Brewery was established in 1987 by Carol Stoudt, the first woman to open a brewery since prohibition, and her husband Ed. Some refer to Carol as the "Queen of Hops," and the company's authentic lagers and ales have won over the taste buds of many beer enthusiasts. Stoudts provides guests with weekend tours and a welcoming brewpub at which they can sample more than 12 different kinds of freshly brewed lagers and ales.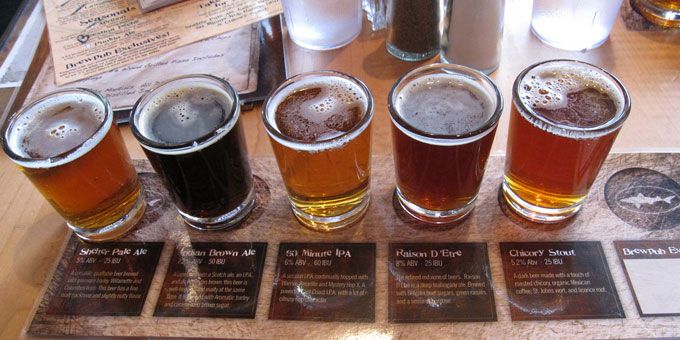 3. Dogfish Head Craft Brewery[5]
The Brewery: #6 Cannery Village Center The Brewpub: 320 Rehobath Ave.
Milton, DE
Dogfish Head Craft Brewery is just as unconventional as you would expect it to be with a name like that. In addition to exceptional creative dishes served at the Dogfish Head Pub, this brewery offers a free 60-minute walking tour through the brew house, the cellars, the bottling line, and to the outdoor fermentation tanks, with the occasional detour. Even if guests don't take the tour, a visit to the brewery ensures four different samples of whatever "off-centered" ales they have on tap, including the Dogfish beer/wine hybrids. The brewery also produces rare brews, such as the ancient Birra Etrusca Bronze, which was first available at the brewery in 2012. This ancient drink is brewed with pomegranates, hazelnut flour, Italian and local honey, gentian root, and Ethiopian myrrh. The mixture of ingredients is identical to those found in ancient drinkware.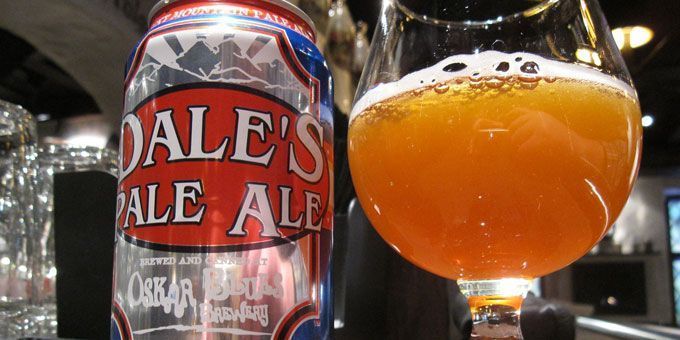 4. Oskar Blues Brewery[6]
1800 Pike Rd.
Longmont, CO

Unit B 342 Mountain Industrial Dr.
Brevard, NC
The original craft brewery in a can, Oskar Blues Brewery has been around since 1997. The company prefers cans over glass bottles because they say it keeps the brew fresher, longer, by avoiding the damage from light and ingressed oxygen. Not to mention, the cans are recyclable! The owners have embarked on several other ventures, including CHUBurger, a craft casual restaurant featuring a brewery-to-farm-table concept, CyclHOPS, a street taco-beer-bike-cantina, the Bonewagon food truck, and the Tasty Weasel Tap Room tasting room. With three different breweries, one in Longmont, Colorado, one in Brevard, North Carolina, and another in Austin, Texas, Oskar Blues Brewery provides free brewery tours every day of the week so visitors can get a peek into the insider tricks of the trade.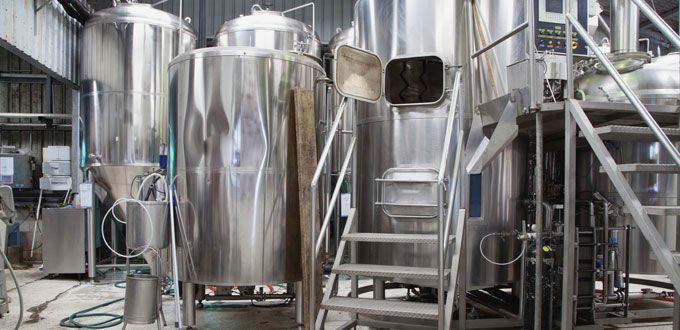 5. Susquehanna Brewing Co.[7]
635 S. Main St.
Pittston, PA
Named No. 4 on the list of USA Today's Best Brewery Tours, the Susquehanna Brewing Company's award-winning beers feature a variety of seasonal flavors such as the Pumpkin Ale, Toboggan Chocolate Doppelbock, and consumer favorite and gold medal-awarded Pils-Noir and So-Wheat Ale. This brewing company's beer production process is unique because they use a rare mashing technique that is hardly ever used by other craft breweries. Modern brewing equipment also conserves energy and allows Susquehanna Brewing Co. to handcraft its beer in an environmentally-conscious way while still creating flavorful and clean brews. Learn more with a free brewery tour every Saturday at 2 and 4 p.m. and Sundays at 2 p.m.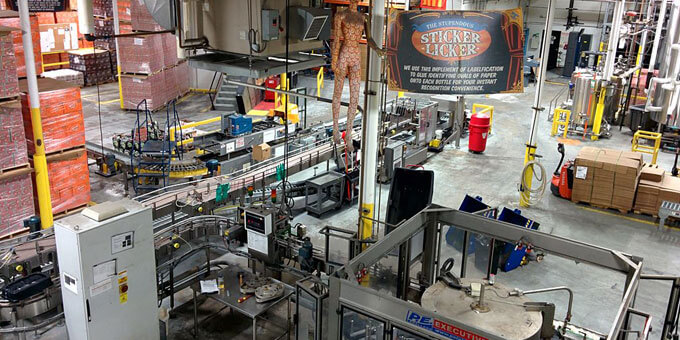 6. Magic Hat Brewery[8]
5 Bartlett Bay Rd.
South Burlington, VT
Visitors who stop for a tour at the quirky Magic Hat Brewery will realize it's anything but a normal brewery. Four different year 'round brews and a variety of flavorful seasonal brews brag a "performance in every bottle." The Magic Hat Artifactory and tasting room is home to the Growler Bar, bragging 48 different taps. A rabbit hole-esque tour ramp guides visitors through the brewery where they can watch the magicians at work and browse the Magichat Artspace gallery, which spotlights different local artists and their work. Self-guided tours are available but guided tours are led by a brewing expert. Dogs are welcome to join guests at the Magic Hat Brewery, so bring those furry friends along for the ride. Guided tours are available Thursday — Sunday and are free of charge.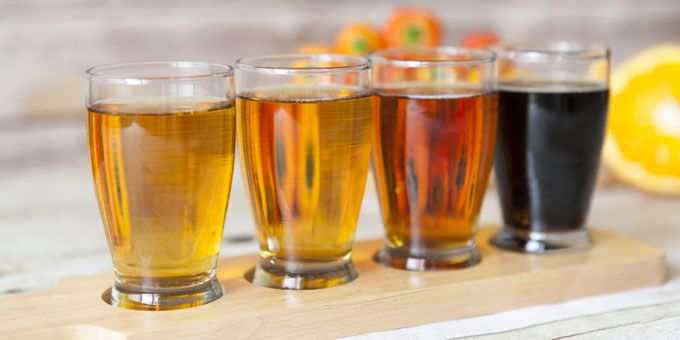 7. Olde Mecklenburg Brewery[9]
4150 Yancey Rd.
Charlotte, NC
Olde Mecklenburg Brewery stands by the old German Reinheitsgebot law which states beer should only be made with four ingredients: barley or wheat malt, yeast, hops and pure water. Combine that with well-perfected brewing methods and you'll get a lineup of high quality, authentic German-style beer like the Copper, the Captain James Jack Pilsner, the Dunker winter lager, and the golden Fruh Bock. In an effort to be environmentally friendly, Olde Mecklenburg Brewery recycles its spent barley grains by giving it to a local farmer to feed livestock. Free tours are available Fridays, Saturdays, and Sundays.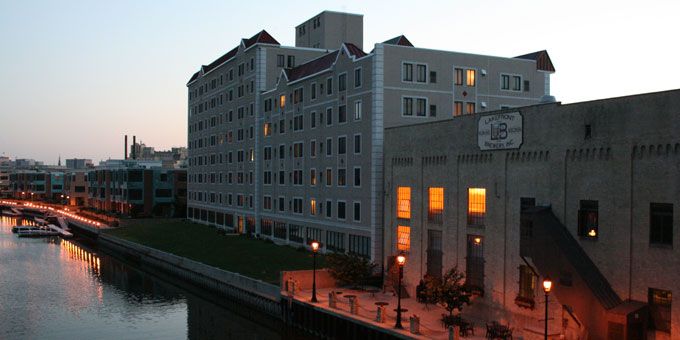 8. Lakefront Brewery[10]
1872 N. Commerce St.
Milwaukee, WI
Lakefront Brewery was the first brewery in America to be organic certified as well as the first to receive federal approval to brew a gluten-free beer. A pioneer of the craft brewing industry, Lakefront was a front man of pumpkin and fruit beers and the company's ingenuity continues even still with creative batches of brews selected by employees and bottled only once. Lakefront Brewery was also awarded the Travel Green Certificate by the state of Wisconsin. Regular brewery tours and technical tours led by a beer expert are also available, followed by a locally sourced food pairing to conclude the visit. While the brewery itself is located in Wisconsin, the delicious beers are available at several retail locations North and South Dakota, Illinois, Indiana and Minnesota. Find one near you[11].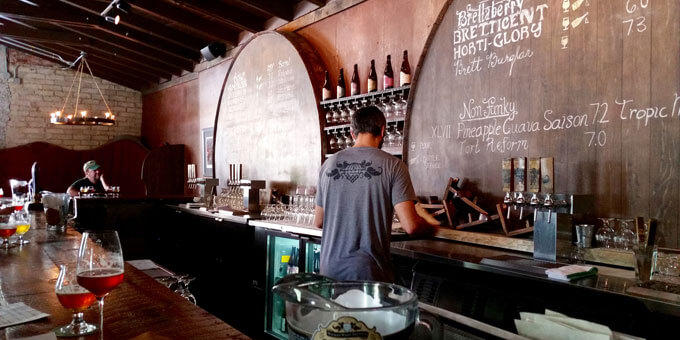 9. Wicked Weed Brewing[12]
91 Biltmore Ave.
Asheville, NC
In Beer City USA, it should be a given that the beer scene is pretty great. But Wicked Weed Brewpub stands out among the masses with its daring selection of wild and sour wine-like beers. This two-story restaurant and brewery offers high-class eats from a seasonal menu and a downstairs tasting room for those with curious taste buds. The Funkatorium, Wicked Weed's trendy tasting room, provides guests with contemporary beers and a tasting menu specifically crafted to meld perfectly with the brews' dynamic flavors. For the beer drinker seeking a wildly untamed experience, Wicked Weed Brewing offers more than just your typical brew.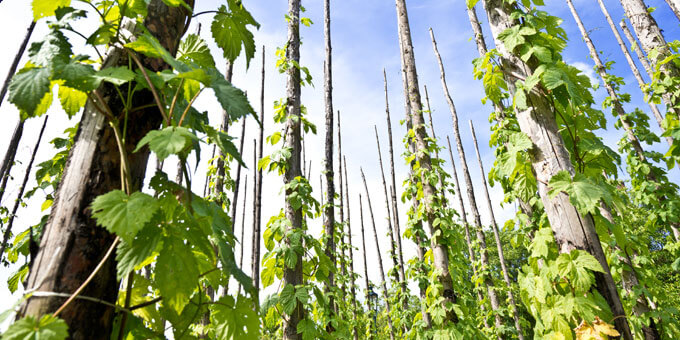 10. Windmill Pointe Brewing Company[13]
Detroit, MI
This brand new brewery in the process of building a brewery and hop farm at a top-secret location in Michigan. Once they get settled in summer 2017, they'll be the very first wind-powered brewery in the United States. At Windmill Point Brewing Company, the concept of pedal-powered beer requires patrons climb on a stationary bike and actual pedal for their beer. Biking, along with wind and solar energy, powers the brewing process, and patrons can choose to participate in the pedaling fun to see exactly how much energy it takes to brew a beer. The owners will award them with free beer for reaching certain "mile-markers." This bike-to-brewing company has already participated in several events in Detroit to get the word out about their new project, but since there's no physical brewery to visit yet, check out the website here[14].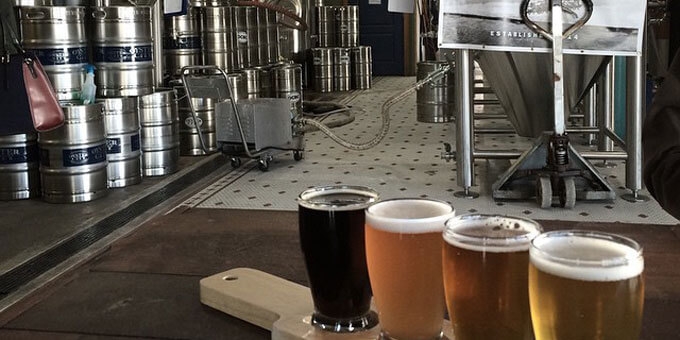 11. Oyster City Brewing Company[15]
17 Ave. D
Apalachicola, FL
This microbrewery is serving up the age-old oyster stout, which may have fizzled out if it hadn't been for the growing popularity of small breweries and experimental beers. Situated in the historic fishing town of Apalachicola, Florida, Oyster City Brewing Company has a unique advantage: fresh bay oysters. The brewery is just a few years old, but guests can expect bold tasting, high quality beer. Three distinct brews are currently on tap: the lightly hopped Mill Pond Dirty Blonde, the First Light of Day summer ale, and the Hooter Brown, a full-bodied beer tasting of honey and chocolate malts. Seasonal brews have not yet come to fruition but are definitely coming in the near future. Tours are not available just yet, but guests are welcome to head to the brewery and taste the beer on their own.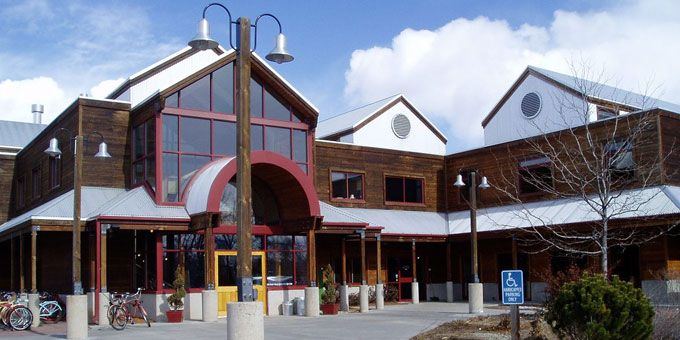 12. New Belgium Brewing Company[16]
500 Linden St.
Fort Collins, CO
A well-established company, New Belgium Brewing Company passed the point of being a microbrewery years ago, as the company produces much more product per year than is required to be considered a microbrewery. Last year, New Belgium sold more than 900,000 barrels and the upward trend may very well continue this year. This company is extremely focused on sustainability; spent grain is sold to farmers for feed, bottles and cans are recycled, kitchen waste is turned into compost, and on-site solar panels and biogas produced 18 percent of the company's electricity in 2013. Community enhancement is also on New Belgium's agenda, with more than $7 million donated to nonprofits in communities where their beer is sold. Guests can enjoy free guided tours at the brewery any day of the week by booking a slot online. Tours feature an overview of the company history, production process, beer sampling, and art.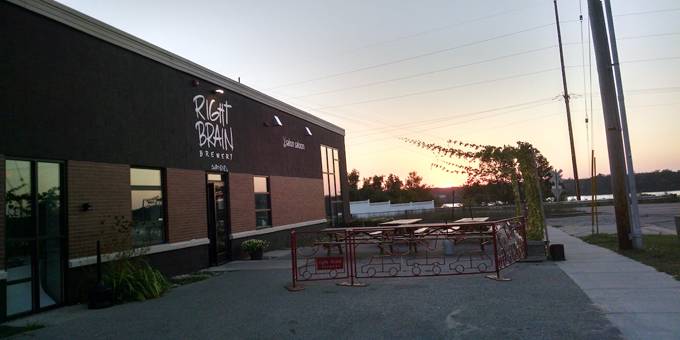 13. Right Brain Brewery[17]
225 East Sixteenth St.
Traverse City, MI
Right Brain Brewery whips up some of the most fascinating brews, including the Flying Squirrel, a brown ale with a nutty taste, the Naughty Girl Stout also known as "thin mints in a glass," and the Blue Magic Light which is an ale brewed with organic lavender. And that's just the tip of the iceberg. Ingredients like asparagus, pig parts and pecan pies aren't uncommon at Right Brain Brewery. Bold brews like these invite the daring beer connoisseur and weekend tours are available for a glimpse into the daily production. For the full experience, add a tasting flight to your itinerary.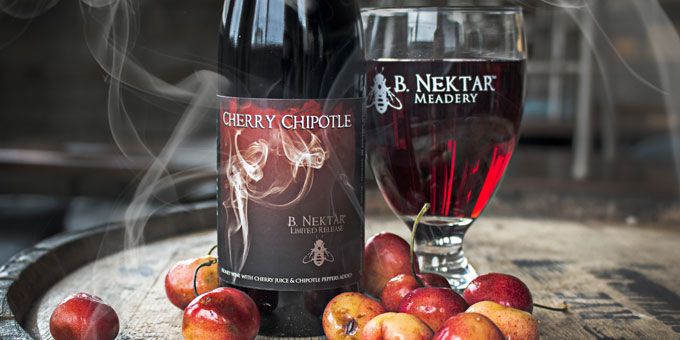 14. B. Nektar Meadery[18]
1481 Wordsworth St., Suite B
Ferndale, MI
B. Nektar Meadery produces a variety of inventive meads, beers, and ciders, breaking the traditional barriers of brewing. For those who've never had mead, it's an alcoholic beverage made with honey, and the flavor ranges from sweet and thick to dry and thin. B. Nektar uses a diverse assortment of honey varieties to produce a broad palette of award-winning meads, which are then aged for months. Some are even aged for a year! This meadery is still growing so no tours are available as of now, but the casual and industrial Taproom is open for those wanting to stop by and grab a taste of the locally made brews.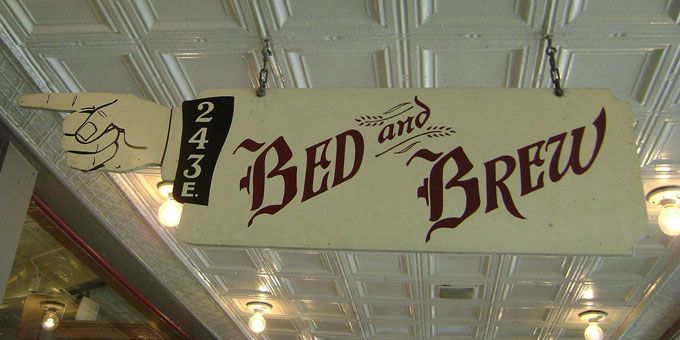 15. Fredericksburg Bed and Brew[19]
245 E. Main St.
Fredericksburg, TX
This restored building from the 1890s is more than just a brewery; visitors can stay the night and enjoy a complimentary drink every evening as they savor the delicious food at the on-site restaurant.The award-winning brews made at the Fredericksburg Brewing Company are traditional German lagers and ales which are served alongside brewpub favorites in the dining room of the restaurant. The tables are in full view of the copper and stainless brewing equipment and a stone fireplace in the corner makes for a cozy atmosphere to enjoy a pint and then promptly retire to a warm bed upstairs.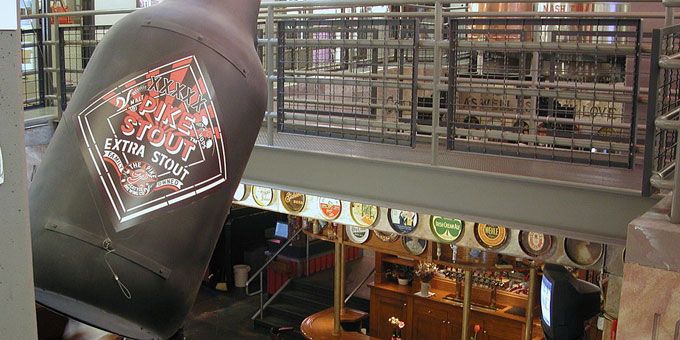 16. Pike Brewing Company[20]
1415 1st Ave. Seattle, WA
The family-owned Pike Brewing Company is one of the most well-known breweries in Seattle. A staple in the industry, the Pike Place Brewery opened in 1989 and has been serving handcrafted European-style brews and traditional pub food ever since. The brews are acclaimed countrywide and are created with the artistry of classic brewing styles. The Pike Pub is also home to a microbrewery museum, filled with antique beer memorabilia and brewing equipment, which is perfect for those wanting to learn more about the world of beer.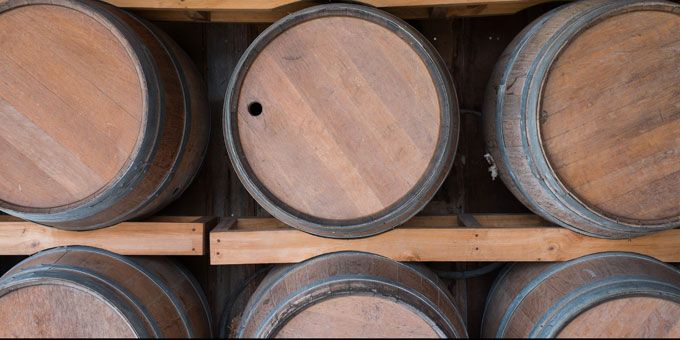 17. Strangeways Brewing[21]
2277A Dabney Rd.
Richmond, VA
Peculiar brews make Strangeways Brewing fun and delicious. With dozens of varieties of beer on tap, visitors will be challenged to step out of their comfort zone and experience the unknown. The owners have penetrated the craft beer market with regular tastings and tours featuring their latest concoctions as well as year-round favorites like the Albino Monkey Belgian White Ale, made with spicy hops, coriander, orange peel, and white pepper spices, and the Überlin Berliner Weisse, a sour beer which can be infused with raspberry or sweet woodruff made from wild baby's breath. Patrons can also stop by for weird and wild events like Yappy Hour (for humans AND dogs), Celtic Cans Fall Festival, and Strangeways Sunday Revival featuring local music and beermosa specials.
Have you visited any of these breweries while on vacation? What did you think? If not, will you try one out? Let us know!