YOUR PEACE OF MIND IS OUR TOP PRIORITY
Should you need to cancel at any time, you have up to 48 hours from your vacation start date to do so for a 100% future travel credit.
Celebrations dedicated to rubber duckies, grumpy old men and Minnesota eelpout.
Small town festivals are always the best kind, even when they get weird. As you're traveling this summer, make time to stop and get to know the lesser-known towns and cities with these festivals that are particularly out of the ordinary. You're guaranteed to return with an experience you'll want to tell stories about.
The Midwest is full of unique festivals to attend. We guarantee that you haven't heard of these, though, so cross them off your wacky festival bucket list.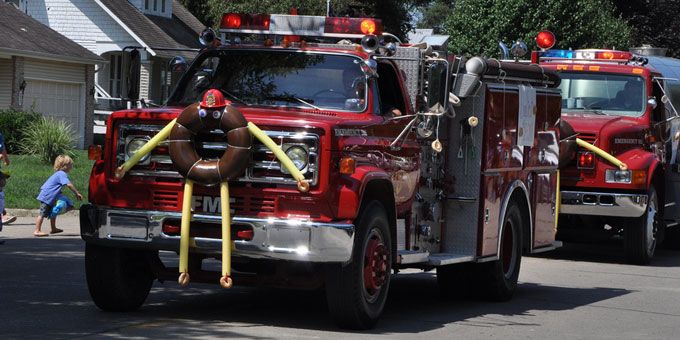 1. Mattoon Bagelfest — Mattoon, IL
Lender's Bagels accidentally started this festival 30 years ago with a free bagel breakfast and the locals have been infatuated ever since. The small town's Bagelfest[1] is a four-day celebration dedicated to the wondrous breakfast food. Events include a carnival, Bagel Baby Contest, Miss Bagelfest Contest, live entertainment, the Bagelfest Parade and of course, the infamous Free Bagel Breakfast on the last morning of the festival. This year's celebration was July 14-18 but definitely plan on catching next year's. Who wouldn't want to get behind a full four days dedicated to nothing but bagels.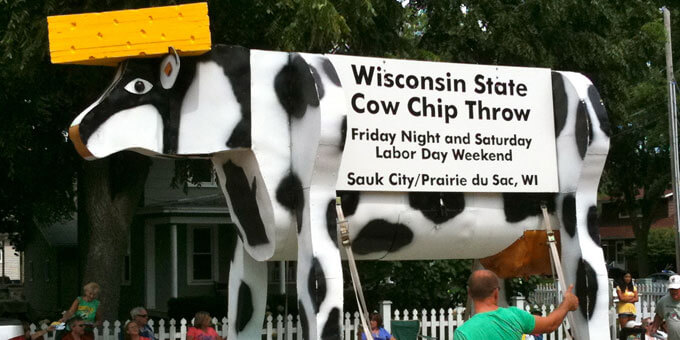 2.Wisconsin State Cow Chip Throw and Festival — Prairie du Sac, WI
What could possibly be weirder than a festival full of people throwing poop Frisbees? I really don't know, but Wisconsinites love it. The Wisconsin State Cow Chip Throw and Festival[2] is held every Fall in Prairie du Sac and celebrates the long-standing tradition of tossed cow chips, which were originally used by early settlers for fuel. The Cow Chip Throw is one of the community's most anticipated events of the year alongside the Tournament of Chips Parade featuring Cowabunga, the 13-foot-tall Trojan cow on wheels. It's pulled down the street with all the other floats and is definitely the star of the show.
3. Duck Tape Festival — Avon, OH
Every year on Father's Day weekend, the city of Avon, Ohio celebrates being the home of the Duck Tape brand of duct tape with the Duck Tape Festival[3]. Events like the Duck Tape Fashion Show and Duck Tape Parade really spotlight the creativity of the community with gigantic floats, detailed themed scenes and wearable clothing — all made entirely of Duck Tape. Every year there's a new theme and endless creative possibilities which makes this one of Ohio's most odd yet fun annual celebrations.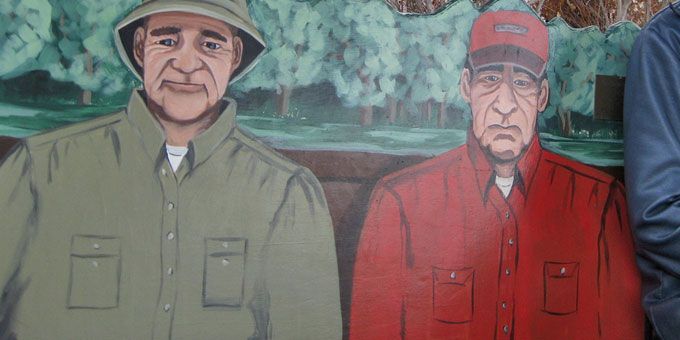 4. Grumpy Old Men Festival — Wabasha, MN
Even though it sounds like this festival would consist of a bunch of grumpy, old men shuffling around a parking lot with a few sad looking vendor booths, it's actually a lot more exciting. The Grumpy Old Men Festival[4] adopted the theme of the 1993 Minnesota-based film Grumpy Old Men, and incorporates events like a cribbage tournament, minnow races, a Texas Hold 'Em poker tournament, bingo, an ice bar and ice fishing — the favorite activity of the film's main characters Max and John.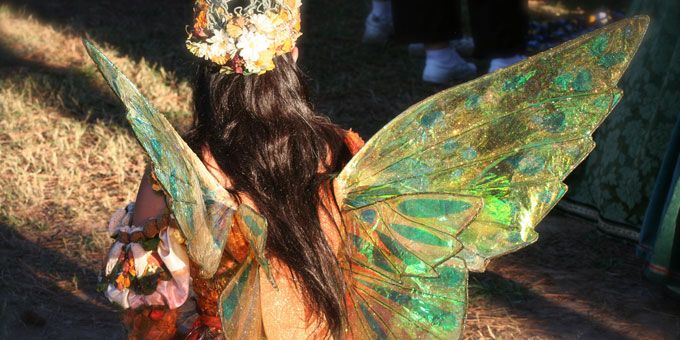 5. The World of Faeries Festival — South Elgin, IL
From faerie dance lessons and tea parties in the Wildflower Garden, to gypsy belly dancing, bubble shows and mystical merchants; anyone can be a fairy for a day at The World of Faeries Festival[5]. This whimsical two-day event in South Elgin, Illinois has been a tradition for 11 years now and this year's event is scheduled for August 1-2. The festival is meant for visitors of all ages and as one would assume, costumes are highly encouraged.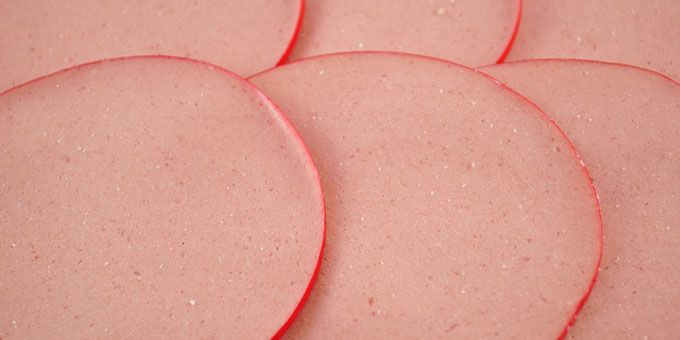 6. Yale Bologna Festival — Yale, MI
More than 20,000 people attend this small town Bologna Festival[6] every July to see who will be crowned the next King and Queen of Bologna. What a title! But the bologna king and queen crowning is just a slice of the fun. Yale's famous outhouse races, baby bologna competition, street dancing and golf cart and bicycle parades round out one of Michigan's most interesting annual food-themed festivals. There's even a fireworks show to celebrate Yale's bologna heritage and C. Roy Inc., the local family-owned company that has continuously made delicious bologna for more than a century now.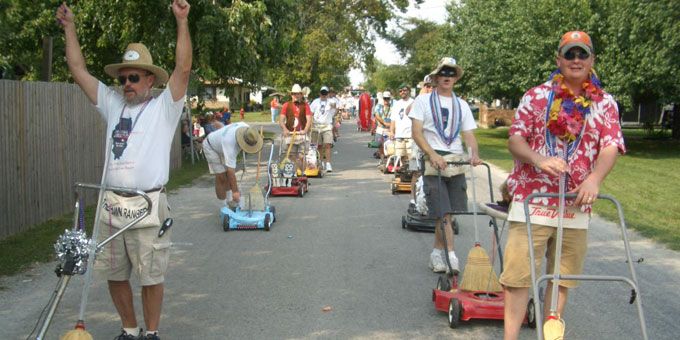 7. Arcola Broom Corn Festival — Arcola, IL
Hosted by Illinois' largest Amish settlement, the Arcola Broom Corn Festival[7] celebrates this town's generous production of broom corn. The highlight of the event is an enormous parade featuring the world-renowned precision lawn mower drill team, the Lawn Rangers, who marched in the 2003 Chicago St. Patrick's Day Parade with President Barack Obama and then again in the 2009 Inaugural Parade in Washington D.C. Their marches in formation with brooms and lawn mowers is truly a sight to see. Check them out this September 11-13 in downtown Arcola.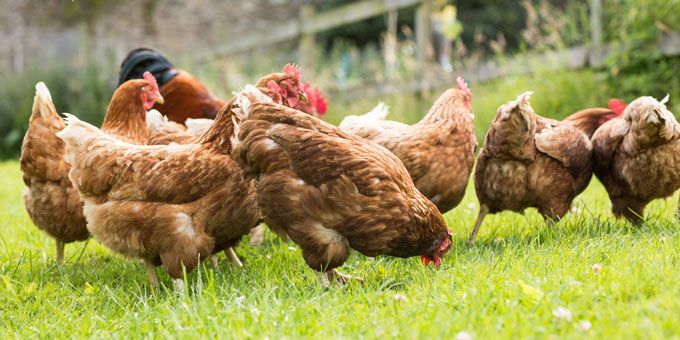 8. Pioneer Day — Ridgeland, WI
Although Pioneer Day[8] sounds like your average community festival, a certain event knocks it to the top of our weird list. Hosted by Sportsmen's Bar & Grill, the Free Chicken Fly event happens every year and although there are varying opinions on whether or not it should be done, the majority of people must enjoy it because it keeps happening. The Free Chicken Fly is just what it sounds like: chickens are tossed off the rooftop of a building into a crowd of people below. Those who catch a chicken are free to take it home with them! Other events include the Greased Pig Contest, Silver Dollar Treasure Hunt, a horse-drawn parade, log-skidding contest and more.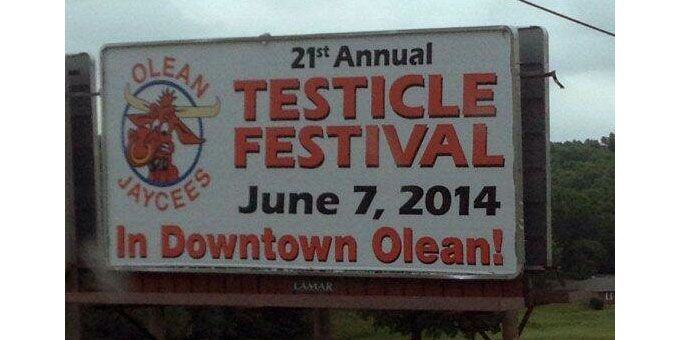 9. Testicle Festival — Olean, MO
The small town of Olean, Missouri is more than proud of its annual Testicle Festival[9] which draws thousands to the area to participate. While deep fried Rocky Mountain Oysters and deep fried turkey testicles are the main attraction, the festival also includes live local music, competitions and family-friendly events and games. But don't worry, there's a variety of different food vendors for those who aren't interested in tasting the main attraction.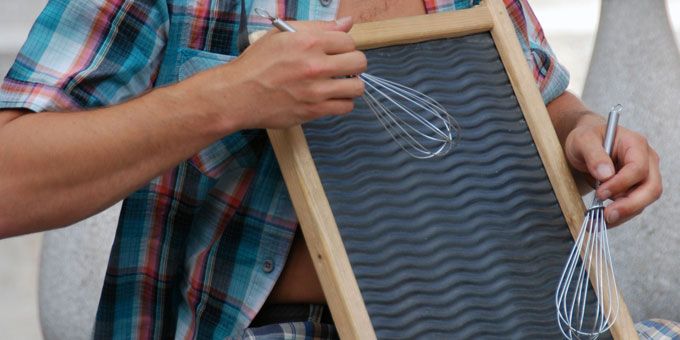 10. Washboard Music Festival — Logan, OH
The Columbus Washboard Company is the only U.S. corporation that still manufactures washboards and it's located in Logan, Ohio. So what does the community do? Celebrate the fact that they have the last washboard-making company in the U.S., of course. The Washboard Music Festival[10] encourages people to use the washboard as a musical instrument by showcasing live performances of talented musicians doing just that. The three-day festival in June also features local vendors, tractor, car and quilt shows, rides for the kids and more.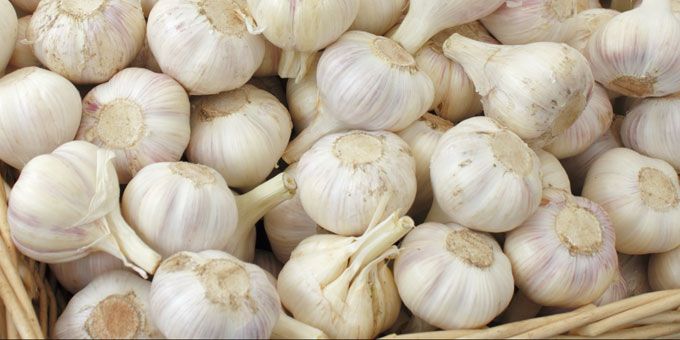 11. Garlic Fest — Highwood, IL
The Garlic Fest[11] in Highwood, Illinois boasts a very strange selections of garlic-y foods like garlic ice cream, garlic martinis, garlic scones and garlic cupcakes. This August, the city will once again get to cooking with an ingredient commonly used but not commonly celebrated and of course, visitors can also expect to find traditional garlic favorites like seafood, breads, sauces and butter. The Garlic Fest is known for its cooking competitions, the crowning of the Garlic Queen and thankfully, lots of breath mints available to visitors.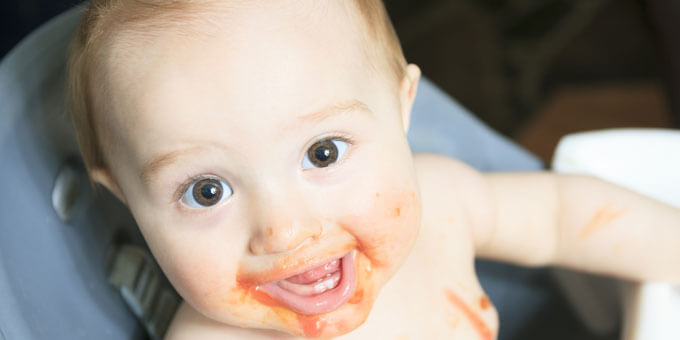 12. National Baby Food Festival — Fremont, MI
Did you know Fremont, Michigan is the Baby Food Capital of the World? Well now you do. And Fremont's National Baby Food Festival[12] is much loved by all who attend the annual event. The home to Gerber Products Company, Fremont hosts this festival for the public to enjoy with a plethora of baby-oriented events and competitions like a baby crawl, a baby food cook-off, an adult baby food eating contest and a baby photo contest.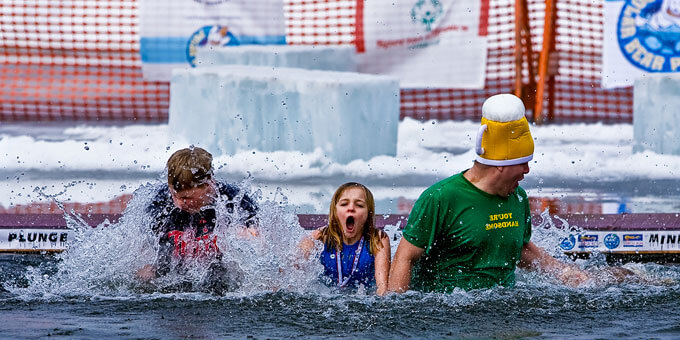 13. International Eelpout Festival — Walker, MN
The International Eelpout Festival[13] draws more than 10,000 people to Minnesota's Leech Lake every year in pursuit of the ugliest fish ever: the eelpout. The Eelpout Festival is a popular event held annually in the dead of winter, featuring events like the frigid Polar Plunge, a black-tie dinner, an eelpout beer pong tournament and family-friendly activities and games. Plenty of festival-goers kiss an eelpout for good luck and head out to catch the biggest one for a prize.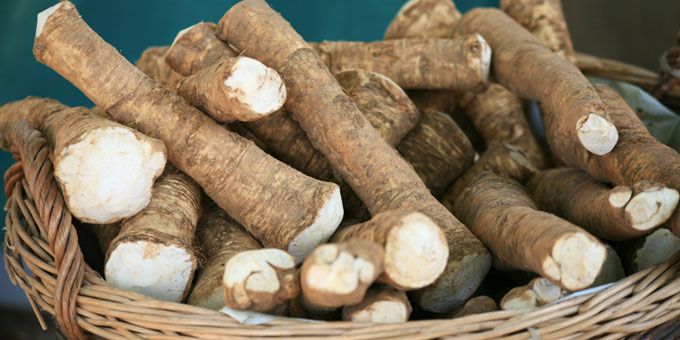 14. International Horseradish Festival — Collinsville, IL
The first weekend in June is always a blast in Collinsville with the International Horseradish Festival[14]. Horseradish-themed events like the root toss, root golf, a bloody mary contest, the Horseradish 5-K Race and the Little Miss Horseradish Festival Pageant.An amateur recipe contest also gives visitors the chance to claim the title "Master of the Root." Local food vendors also take advantage of the situation, serving up some of the most delicious eats made with horseradish. Bring on the horseradish burgers, philly cheese steak with horseradish and fried horseradish pickles. You can also check out the Italian Fest for another fun festival in town! Find event details at the Collinsville Chamber website[15].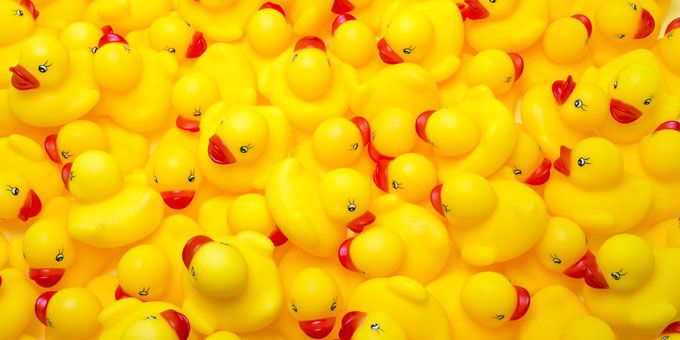 15. Rubber Ducky Festival — Bellaire, MI
This August 15-16 the town of Bellaire will host its 12 Days of Summer Celebration, culminating in the annual Rubber Ducky Festival[16]. Festival-goers purchase a number that corresponds with a rubber ducky and then thousands of ducks are dumped into the river that runs through town. Onlookers cheer as their rubber ducky races a quarter mile to the finish line and the first 27 ducks to finish the race are rewarded with a cash prize. A Rubber Ducky Parade precedes all the action alongside live music, sidewalk sales, inflatables for the kids, face painting and more.
Know of any other wacky festivals in other parts of the country? Leave us a comment and let us know about it!