Get your flora fix at these marvelous celebrations
Much like the states themselves, these northeast flower festivals are rich in history and tradition. Many of the festivals take place in marvelous historical estates that display both the allure of the northeast and the bright colors of Spring in the finest fashion. Each of these wonderful festivals will enable you to enjoy a variety of art, entertainment, and most importantly, the natural beauty of the blossom.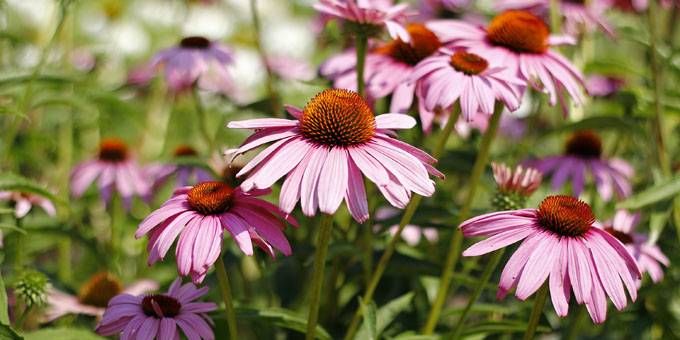 Photo courtesy of Vladimira cropped
Friendship Flower and Folk Festival
Pittsburgh, PA
May 5, 2016
Located in the quaint neighborhood of Friendship in northeast Pittsburgh, the Friendship Flower and Folk Festival was created to help keep the neighborhood beautiful and full of green gardens. The streets are filled with live music and booths selling a multitude of locally grown flowers. You can relax in Friendship's own green space, Baum Grove, as you listen to music and enjoy grilled food, raffles, book sales, and more.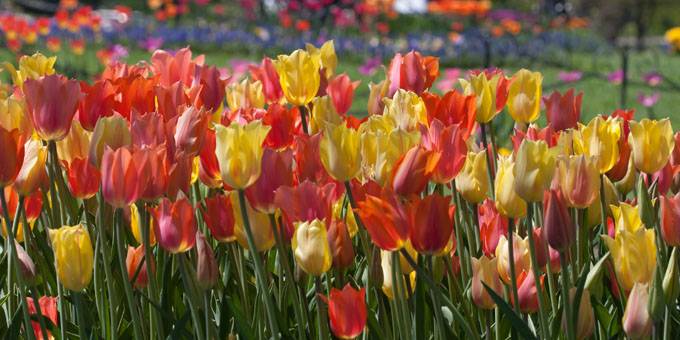 Photo courtesy of Nancy Kennedy cropped
Albany, NY
May 7-8, 2016
Rooted in Albany's Dutch heritage, the annual Albany Tulip Festival features a wide variety of activities and more than 140,000 colorful tulips. Dozens of artisans sell handmade crafts, two stages are filled with entertainment, and delicious food is available. The festival takes place in the beautiful and historic 81-acre Washington Park. In addition to the many local talents and vendors, this festival is a perfect way to get to know the city and celebrate the warm weather.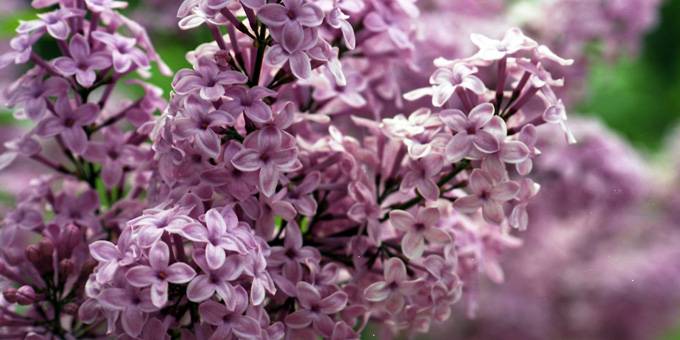 Photo courtesy of Paul-W / (CC BY-NC-SA 2.0) cropped
Boston, MA
May 8, 2016
Held at the Arnold Arboretum of Harvard University, Lilac Sunday is a celebration devoted to the beautiful flowers and Spring. You can enjoy tours around the arboretum or even explore the grounds yourself. Along with the vast number of lilacs, there is also a large collection of bonsai trees and coniferous plants. Food trucks will be set up selling a variety of cuisine so you can spend the morning taking in the wonderful surroundings and then enjoy food and fun activities for all ages.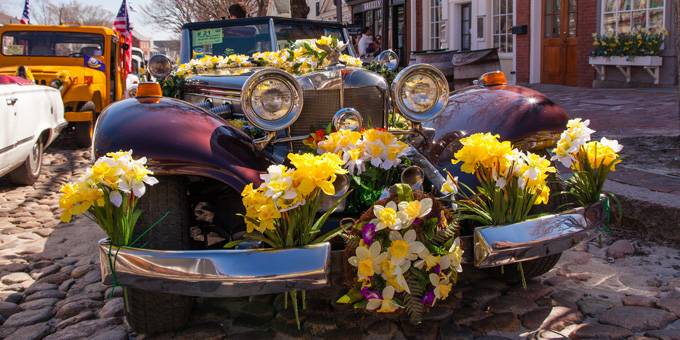 Photo courtesy of Mike Sandman / (CC BY-NC-SA 2.0) cropped
Nantucket, MA
April 29 - May 1, 2016
For more than 40 years, colorful daffodils have filled the streets of Nantucket at the end of April, celebrating the end of winter. One of the highlights of the Nantucket Daffodil Festival is the Antique Car Parade, which features more than 100 vintage vehicles all covered in golden blossoms and creative decorations. The Children's Beach Family Picnic is a perfect way for the family to get together, enjoy lunch, and fun activities like storytelling and a ride around town in a vintage fire truck. The Nantucket Daffodil Festival will please your senses, satisfy your appetite, and entertain you with charming festivities.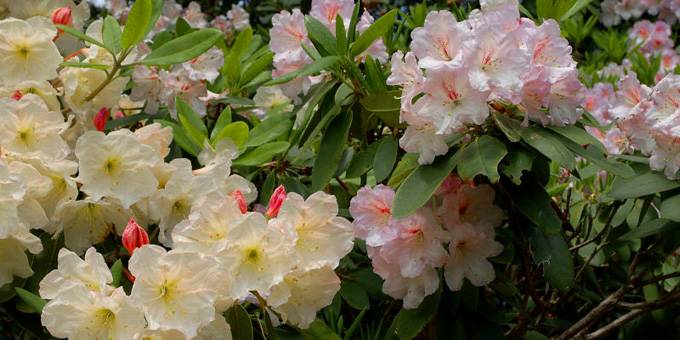 Photo courtesy of radsaq cropped, saturation
Sandwich, MA
May 21, 2016
At the Rhododendron Festival, you can surround yourself with stunning walls of flowers and learn more about the beautiful rhododendron from horticulture experts. Start the festival day off with a guided walking tour, then move on to presentations on rhododendron care. This festival is a great way for any true flower lover to learn about and enjoy the spectacular rhododendron flower. The festival is free with admission to the Heritage Museum.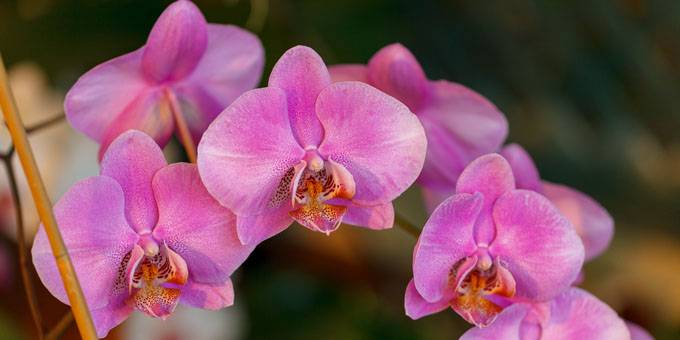 Photo courtesy of jagermesh / (CC BY-NC 2.0) cropped
Bronx, NY
February 27 - April 17, 2016
The Orchid Show at the Enid A. Haupt Conservatory is a vibrant display of color and floral history. A winding path will lead you through the beautiful exhibit which culminates with a mountain of stone and color in the center of the conservatory. In addition to taking in the glory of the stunning orchids, visitors can learn of the adventures of orchid hunters in the 19th century who sought after the magnificent flowers. Enjoy poetry readings, dance performances, shopping, and orchid care demonstrations at this wondrous orchid show.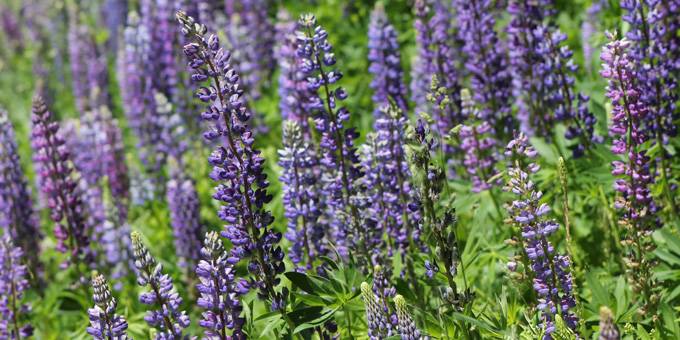 Photo courtesy of Mary Beaudin / (CC BY-NC-SA 2.0) cropped
Franconia Notch State Park, surrounding areas
June 1-30, 2016
A visit to the Celebration of Lupines will leave you in awe at the breathtaking wildflowers that fill the northeastern mountain ranges. It's worth visiting just for the amazing view, but there are also multiple events to enjoy while you are in the area, including artisan demonstrations, a multitude of vendors, and workshops and seminars on local history and photography. Local businesses and greenhouses will also be offering lupine wildflowers and seeds so you can start your own field back home!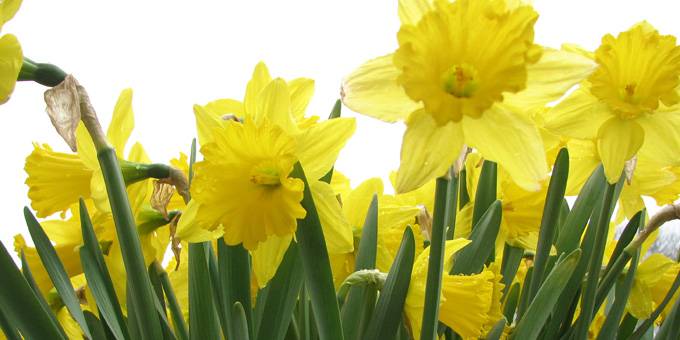 Photo courtesy of Stephanie Jones / (CC BY-NC-SA 2.0) cropped
Bristol, RI
April 1-20, 2016
In the month of April, the 33-acre estate of Blithewold is covered in more than 50 thousand cheerful daffodils. During Daffodil Days, spend an afternoon enjoying the thousands of yellow flowers and drinking tea, then start winding down in the evening with jazz music and cocktails at the Daffodils at Dusk event. This seaside estate is home to New England's finest garden estate and offers absolutely stunning scenery and views that make it worth visiting any time of the year. However, it is especially breathtaking in the early spring months, with thousands of colorful flowers blooming every week before, during, and after the festival.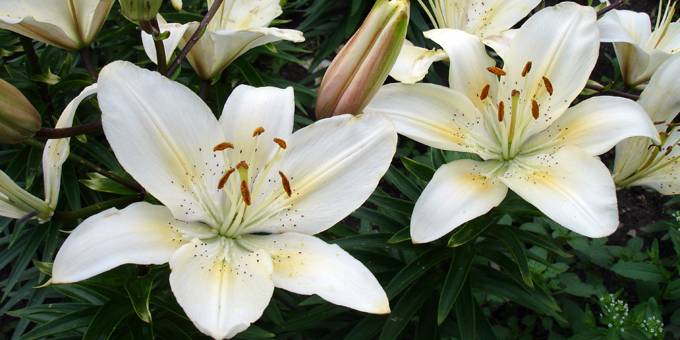 By Drm310 (Own work) [CC BY-SA 3.0 or GFDL], via Wikimedia Commons cropped
Newport, RI
June 24-36, 2016
The Newport Flower Show at the seaside mansion of Rosecliff takes you back to the Gilded Age with its spectacular events, beautiful flowers, and the surroundings of the immaculate estate. You can enjoy floral designs, special garden exhibitions, free lectures and demonstrations, children's activities, and wonderful shopping at various marketplaces and boutiques. The flower show is a great way to the spend the day relaxing by the ocean and welcoming in the spring seasons with friends and family.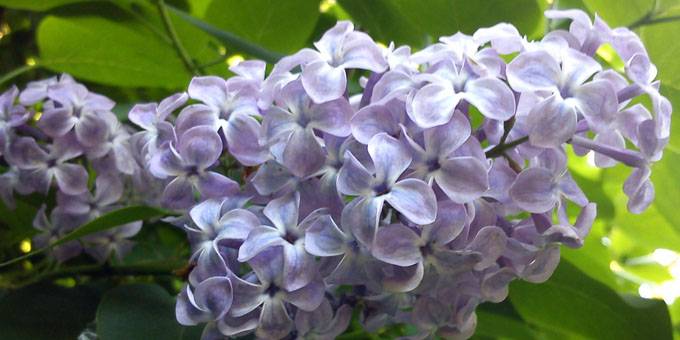 Photo courtesy of Anja Jonsson / (CC BY-NC 2.0) cropped
Rochester, NY
May 6-15, 2016
The Rochester Lilac Festival is a one-of-a-kind festival featuring music, exhibits, activities, and of course, magnificent gardens. For more than 100 years, the city of Rochester has been celebrating the spring season with a brilliant lilac festival. The ten-day event features arts and craft shows, home and garden exhibits, races, beer and wine tastings, and hundreds of lilacs and various flowers on display. This annual event attracts nearly half a million people and is one of the most adored festivals in the region.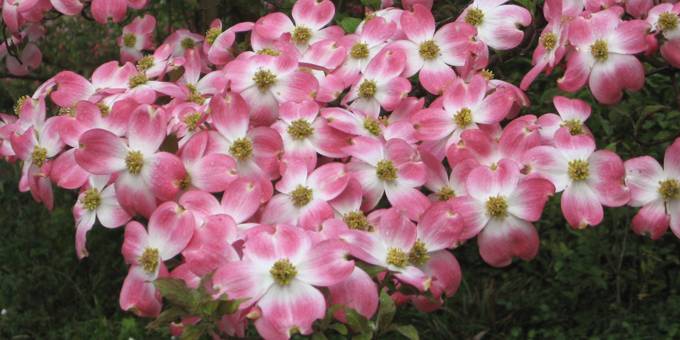 Photo courtesy of Vicky van Santen / (CC BY-NC-SA 2.0) cropped
Fairfield, CT
May 6-8, 2016
Hosted by the Greenfield Hill Congregational Church for more than 80 years, the Dogwood Festival attracts thousands of visitors every spring to Fairfield, CT. The festival usually takes place on mother's day weekend and is a perfect way to celebrate the holiday. Find mom the perfect gift from the many vendors on site, or simply stroll through the delicate and beautiful blossoms for a relaxing weekend. The greatest thing about this festival is that all of the money earned during the festival is donated to local and international women's and children's charities.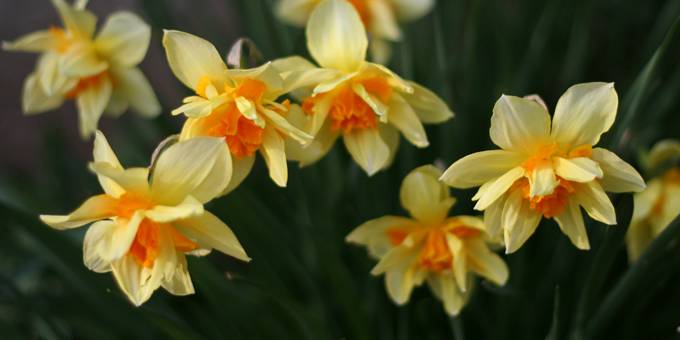 Photo courtesy of quimby / (CC BY-NC-SA 2.0) cropped
Summit, NJ
April 24, 2016
The Daffodil Days in Summit, NJ feature a variety of activities for all ages. In addition to being home to one of the largest collections of daffodils in the state, this festival also features live music, spring-themed gifts and crafts, a petting zoo, and plenty of food and treats. This family-friendly festival allows everyone to soak up the beautiful weather and see the charming blooming daffodils.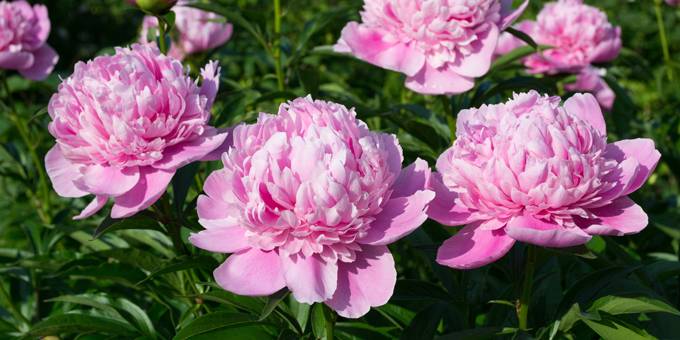 Photo courtesy of Victoria V. Ratnikova cropped
Manchester, VT
End of May - Beginning of June
Near the end of May, thousands of peonies begin to display their dazzling colors at Hildene, the historic family home of Robert Todd Lincoln. Many of the flowers bloom from the original 1907 plants, making this festival as historic as it is gorgeous. Walk among the flowers and breathe in the fragrant smell as you feel your worries drain away at the beautiful Celebration of Peonies. The Hildene offers magnificent formal gardens and breathtaking grounds nestled within a spectacular natural landscape.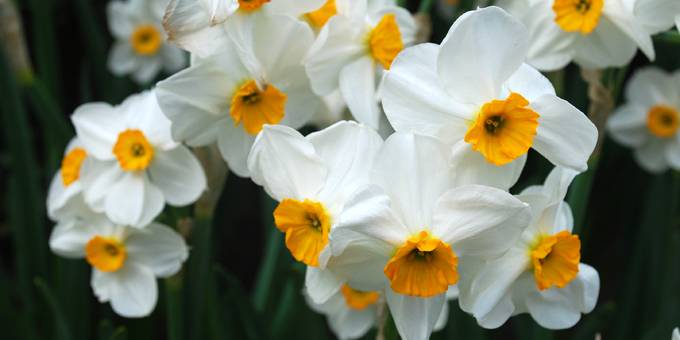 Photo courtesy of Stacy / (CC BY-NC-SA 2.0) cropped
Meriden, CT
April 23-24, 30 - March 1
The Meriden Daffodil Festival has been taking place for nearly 40 years, and with more than a half a million daffodils and a huge number of events, it is definitely one of Connecticut's premier festivals. For two whole weekends, the town of Meriden is in full-blown celebration. The pre-festival weekend offers events like a 5K race, food trucks, and carnival rides, while the actual festival weekend features even more fun with parades, live music, a craft fair, and even more food vendors.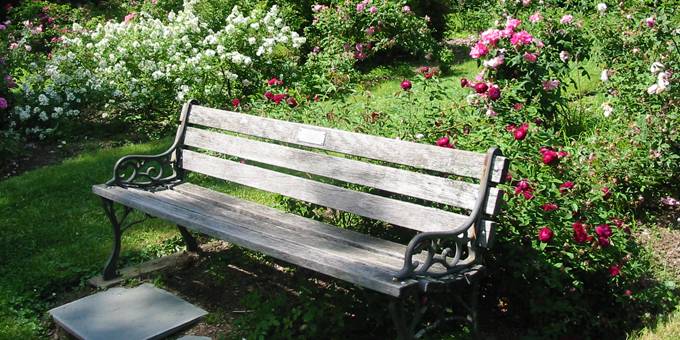 Photo courtesy of Lynn Gardner / (CC BY-NC-SA 2.0) cropped, vibrance
Hartford, CT
June 18-19, 2016
Elizabeth Park, located in Hartford, CT, is home of one of America's oldest rose gardens, and so it's no surprise that this spectacular garden hosts the annual Rose Weekend every spring. Featuring the blushing bloom, this two-day festival is all about springtime with various activities including poetry readings, a tree tour, a rose garden and history tour, a yummy food court and, of course, the popular annual Rose Show where visitors can see and buy beautiful roses.
Do you have a favorite flower festival in the beautiful northeast? Have you attended any of the festivals on our list? Tell us in the comments, and don't forget to Like and Share!
Follow Us on Social Media
Read More Articles