YOUR PEACE OF MIND IS OUR TOP PRIORITY
Should you need to cancel at any time, you have up to 48 hours from your vacation start date to do so for a 100% future travel credit.
Whether you're a budding botanist or a fan of flora, you'll love these flower festivals
From sunny deserts to the roaring ocean, majestic mountains to lush valleys and springs, the west coast has some of the most varied terrains and a stunning array of flowers. Every spring, many communities on these coastal states join together to celebrate the cheerful blossoms and ring in the beautiful weather and coming summer. No matter which of these fantastic festivals you visit, you're sure to walk away with a smile on your face and some fantastic spring festival memories.
Blooming all along the west coast are stunning fields of flowers, and these West Coast Flower Fests display them in all of their glory! Whether you are a budding botanist or simply enjoy 'smelling the roses', these flower celebrations are sure to be a great time.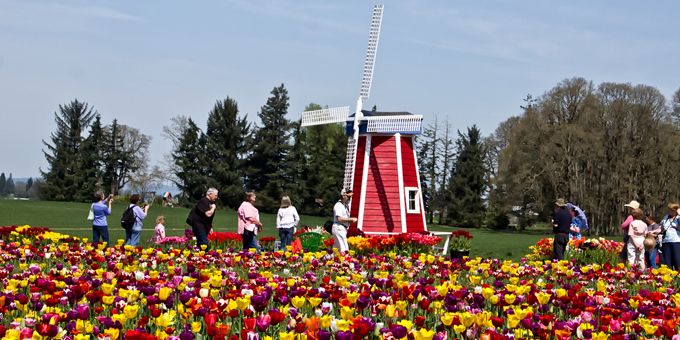 Wooden Shoe Tulip Festival[1][2]
Woodburn, OR
March 25 - May 1, 2016
You won't be able to keep from smiling as you wander through 40 acres of prismatic tulips at the Wooden Shoe Tulip Festival. This annual festival, hosted at the Wooden Shoe Tulip Farm[3], features dozens of activities for the whole family including flower displays, wine tasting, a gift shop, pony rides, and a kids' play area. Be sure to bring your camera to get a photo of the cute painted windmill surrounded by the first colors of spring!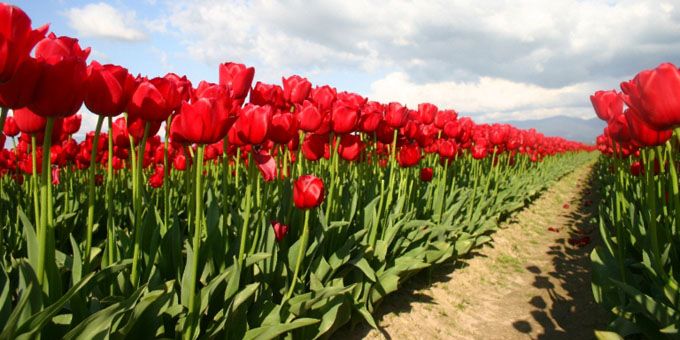 Skagit Valley Tulip Festival[4]
Mt. Vernon, WA
April 1-30, 2016
Every year, the tulips in Skagit Valley bloom, bringing color and life back to the area. The Skagit Valley Tulip Festival is not like the others on our list, and instead of an organized limited-time event, this celebration is a month-long affair that takes place throughout the area. Fields of tulips will be blooming at various times, usually in the month of April, and each separate location features events, shopping, and activities during the season. At peak blooming times, visitors can drive around and see several gardens filled with dainty irises, colorful tulips, and bright daffodils ready to ring in the spring.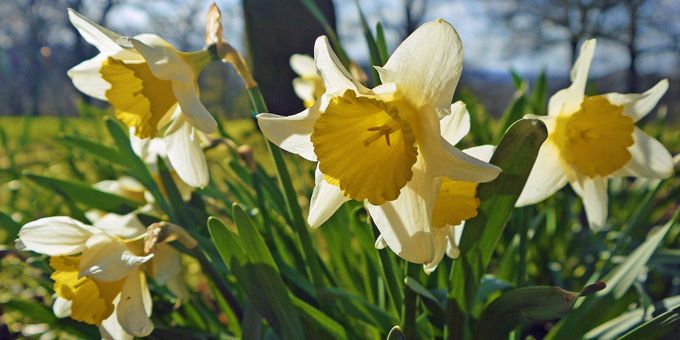 The Daffodil Festival[5]
Puyallup, WA
April 8-10, 2016
Nothing says spring like a field of daffodils as far as the eye can see. The Daffodil Festival in Puyallup, WA is filled with the cheerful yellow flower and promises a great time for everyone. The most popular event by far is the daffodil parade, an all-day celebration which winds its way through four different cities in Pierce County and includes nearly 200 different entries every year. There is also a Junior Daffodil Parade and the crowning of the Daffodil Queen during the festival.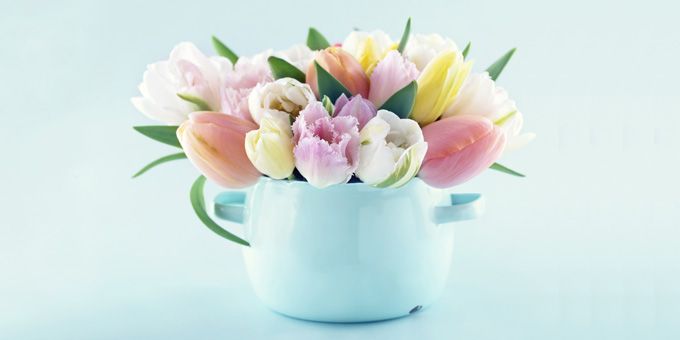 Coronado Flower Show[6]
Coronado, CA
April 16-17, 2016
The Coronado Flower Show is renowned as the largest tented flower show in the country and takes up most of a city block in the center of Coronado. Visitors can view the hundreds of flower displays and relax at the wine and beer garden, where bands and various other entertainment will be available. There will also be plants for sale and experts on hand to discuss horticulture with shoppers. Residents can have their own gardens and yards judged prior to the event, with ribbons awarded during the show.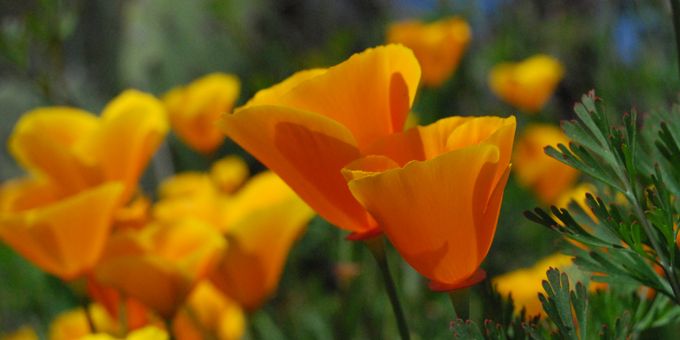 California Poppy Festival[7]
Lancaster, CA
April 16-17, 2016
Among other things, California is known for its beautiful orange poppies. These little bits of cheer are the center of the annual California Poppy Festival, hosted in Lancaster, CA. This extremely popular festival sprawls a full 55 acres and features something for everyone. In past years the festival has included a carnival with kids' rides, arts and crafts booths, shows, musical performers, demonstrations, a farmers market, public health information, a car show, animal exhibits, and, of course, the star of the show: brilliant California poppies. Every year the festival includes something new, making this annual spring festival a great way to celebrate the nice weather.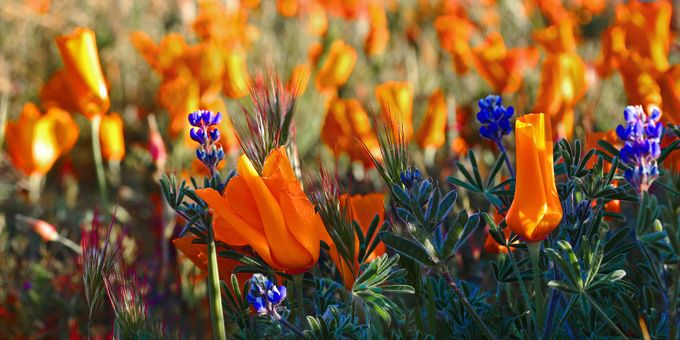 Arvin Wildflower Festival[8]
Arvin, CA
April 22-24, 2016
More than 35 years ago, a storm destroyed the beautiful wildflowers on Bear Mountain, located near Arvin, CA. Locals, perturbed by the bare look, started the Arvin Wildflower Festival as a way to reseed the mountain, and visitors would drop seeds as they walked around the festival. Now, years later, the mountain is bursting with flowers and beauty, and visitors and locals alike gather to enjoy the colorful blooms, shop for trinkets, eat fair food, listen to live music, and enjoy a fun family-friendly carnival each spring.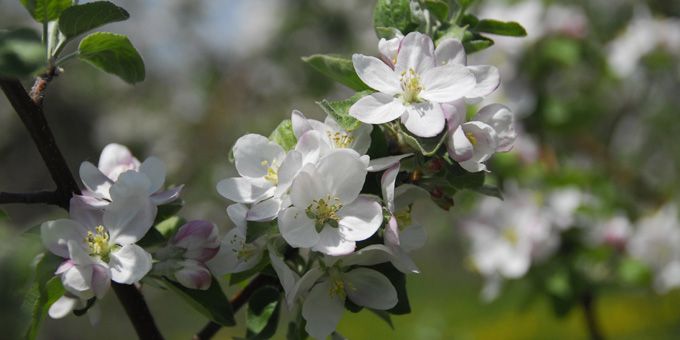 Apple Blossom Festival[9]
Pullman, WA
April 28 - May 8, 2016
The Apple Blossom Festival in Pullman, WA is simply bursting with ways to get the whole family out of the house to enjoy the sunshine. Celebrating the humble white and pink apple blossoms which surely mean a spring is here, this fun eleven-day festival has been going on since 1920 and features tons of events. From a carnival to art and craft fairs, a golf tournament, a pie eating contest, concessions, a beauty pageant, a parade, an auction, and more, you will have a hard time deciding what to do first!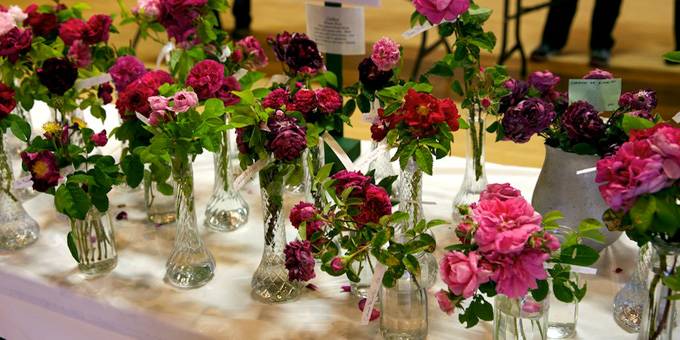 Celebration of Old Roses[10]
El Cerrito, CA
May 15, 2016
All roses are beautiful, but old roses (also called antique roses) have blooms and a fragrance that is simply unforgettable. During the Celebration of Old Roses, visitors can have the chance to view and smell more than 100 displays of beautiful antique roses in all varieties. Rose experts will be around to answer questions, and many vendors will have rose-themed merchandise on hand. Various demonstrations for rose-growers and tool sharpening services will also be offered throughout the event. There are plenty of activities for the little ones, and all children can take home a free rose plant while supplies last. This wonderful family-friendly event encourages everyone to stop and smell the roses.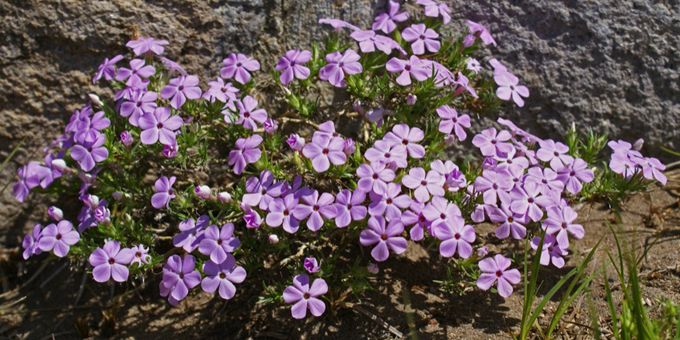 Wildflower & Music Festival[11]
Eugene, OR
May 15, 2016
Oregon has some of the most beautiful wildflowers in the country, and at the Wildflower & Music Festival, visitors can take a moment to slow down and explore the natural beauty of spring. Guided nature walks through the Mount Pisgah Arboretum[12] are available so visitors can not only enjoy the flowers, but also learn a little bit about the local ecosystem. There are more than 300 wildflower species along the trails and visitors can check out the open-air booths which often feature art, crafts, food, and plants for sale. Live music is provided throughout the festival as well, with several groups performing covers and original music pieces.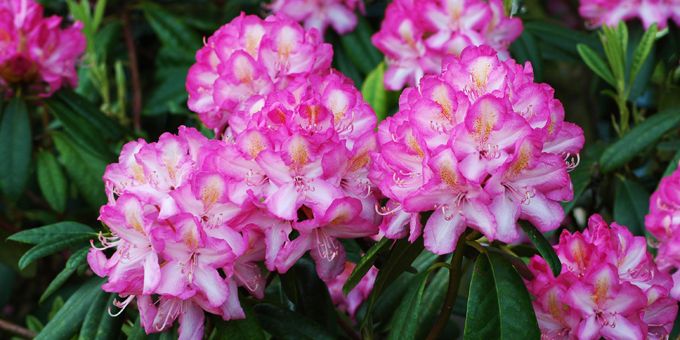 The Rhododendron Festival[13]
Florence, OR
May 20-22, 2016
For more than 100 years, Florence, OR, has been hosting the annual Rhododendron Festival in celebration of the spring. During this two-day festival, visitors and locals alike can take part in the dozens of activities scattered across the city including a street fair, a car show, a fun outdoor carnival, a morning 5K run, a flower show, the Queen Rhododendra pageant and crowning, live music, delicious fair food, and, of course, a parade. This is one of the oldest flower festivals on the West Coast, and a popular destination for thousands of people every year.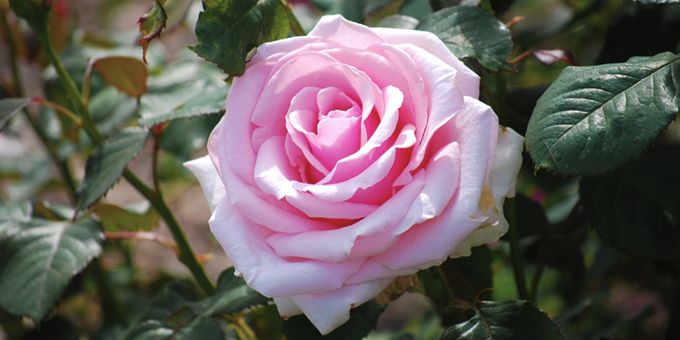 Annual Spring Rose Show[14]
Portland, OR
June 9-10, 2016
Roses are some of the most iconic flowers in the country, and the Annual Spring Rose Show in Portland, OR, is a fantastic place to view these exquisite blooms. From professional rose growers with spectacular flowers to amateur gardeners growing stunning roses in a backyard, the Spring Rose Show is filled with rows upon rows of fragrant, beautifully presented roses. This event usually features more than 4,000 entries and attracts around 6,000 spectators, making it simply perfect for rose lovers of all ages.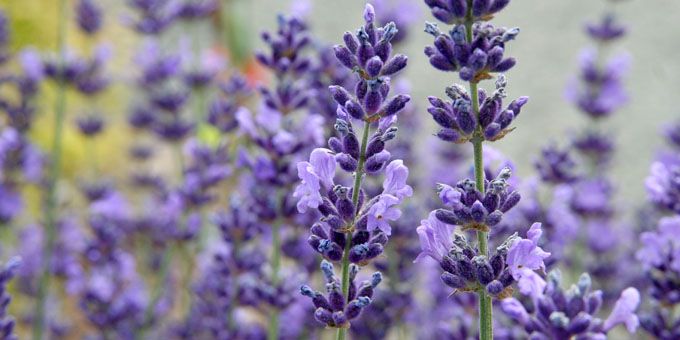 Lavender Festival[15]
Cherry Valley, CA
June 10-12, 17-19, 2016
Walk among fields of lavender and take some time to relax at the Lavender Festival at Highland Springs Resort[16]. In addition to tours through the 20 beautiful acres of lavender fields, visitors can expect live music, demonstrations on techniques for using this fragrant flower in aromatherapy, seminars on this popular herb, horse-drawn wagon tours through the fields, and plenty of delicious food and drinks—many of which feature the fragrant lavender flower as well! The farm is also completely organic, so you won't have to worry about pesticides or health hazards during this wonderful and relaxing festival.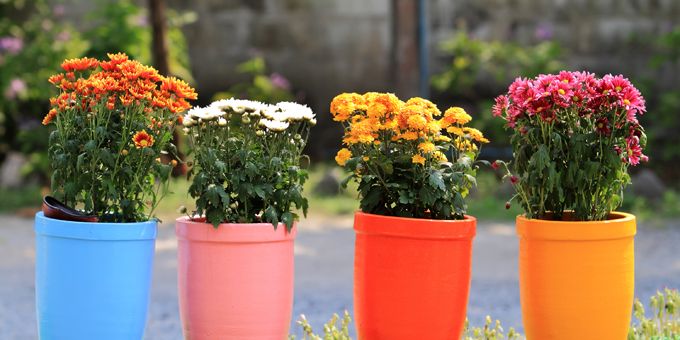 Lompoc Valley Flower Festival [17]
Lompoc, CA
June 22-26, 2016
Once known for its stunning fields of flowers, Lompoc Valley, CA, still hosts the annual Lompoc Valley Flower Festival and Parade every June. Visitors flock to the area to see the parade floats, all of which are made with real flowers and natural materials, and hear live bands perform during this five-day event. The festival also includes a carnival, a beauty pageant, a flower show, delicious fair food, and plenty of shopping where visitors can find the perfect souvenir or gift for a loved one.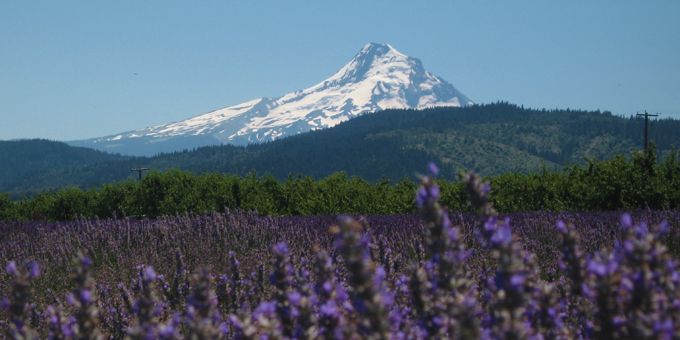 Oregon Lavender DAZE Festival[18]
Hood River, OR
July 2-3, 2016
Taking place on both Saturday and Sunday, Oregon's Lavender DAZE Festival is all about relaxing amongst the fragrant lavender, listening to music, and having a good time. Visitors can taste local wines and shop at the more than 30 vendor booths at the festival, many of which will have lavender-themed merchandise. Kids will love taking part in the ladybug release, and the whole family can take a class on how to make a lavender wand. Bring a blanket or chair and relax, and don't forget to pick some of the calming lavender to take home with you.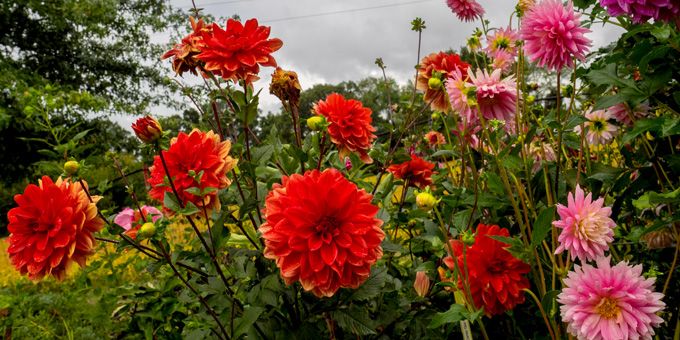 Annual Dahlia Festival[19]
Canby, OR
August 27-29, September 3-5, 2016
Cousin to the friendly daisy, dahlias come in a rainbow of colors, sizes, and shapes, all of which can be seen at the Annual Dahlia Festival in Canby, OR. Visitors can stroll through more than 30 acres of blooming flowers in every color imaginable and even pick some to take home. More than 400 indoor displays of dahlias are also available for viewing during the festival, and numerous talks and demonstrations take place each day. Refreshments are available on site, including a local winery which offers wine tasting, and a restaurant serving delicious barbecue.
How many of these flower festivals have you been to? Do you know of one that didn't make our list? Tell us in the comments below, and don't forget to like and share!