YOUR PEACE OF MIND IS OUR TOP PRIORITY
Should you need to cancel at any time, you have up to 48 hours from your vacation start date to do so for a 100% future travel credit.
These dog-friendly attractions are sure to make tails wag and smiles abound
Unlike cats, dogs are always up for an adventure—especially if that involves going outside! So the next time you're headed out for a day on the town or a fun vacation, why not take your four-legged friend with you? These fifteen places are perfect for dog lovers and their canine companions. So grab your doggie treats and your leashes, and check it out!
You will not need to leave Fido behind during your vacation to these unique destinations! Why not bring your furry pal along for the ride at these awesome dog-friendly destinations.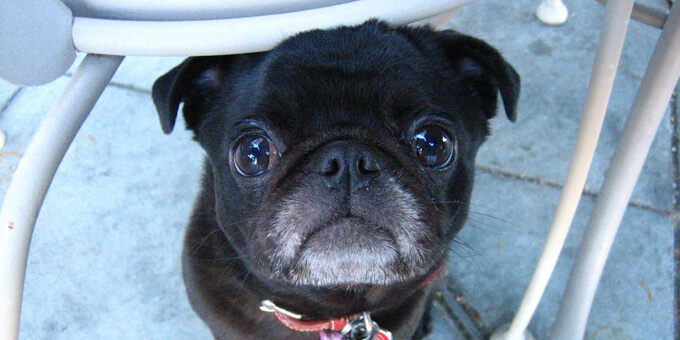 1. Gratifi Kitchen and Bar
Houston, TX
Unfortunately, the Grafiti Kitchen and Bar closed. Dogs are a member of the family too, so naturally, you want to take them everywhere with you. Enjoying a relaxing evening at a restaurant is no exception, and the Gratifi Kitchen and Bar in Houston makes this dream a reality. In addition to human food, the restaurant offers a dog-friendly patio, dog treats, and doggie dinners" so your furry friends can eat along with you. For human palates, the restaurant carries a wide mixture of original recipes, Texas craft beer, and cocktails. Gratifi also offers free Wi-fi and encourages everyone to stay and hang out as long as they wish. So bring your dogs and your friends and enjoy some delicious Texan food at this fantastic location.
2. Three Dog Bakery[1]
St. Louis, MO; Kansas City, MO
The Three Dog Bakery specializes in creating great tasting treats made with natural ingredients that provide a healthy snack for dogs. Dan and Mark, owners of Three Dog Bakery, started by creating homemade dog treats for their Great Dane, who was in ill health. After much trial and error, they created some delicious and healthy dog treats that were loved by not only their dogs, but the neighbor's dogs, and eventually dogs all across Kansas City. The St Louis location offers snacks for cats too. So, next time you're out for a walk and want to grab a treat for yourself at your favorite bakery, you can stop by the Three Dog Bakery and get a treat for your four legged companions too.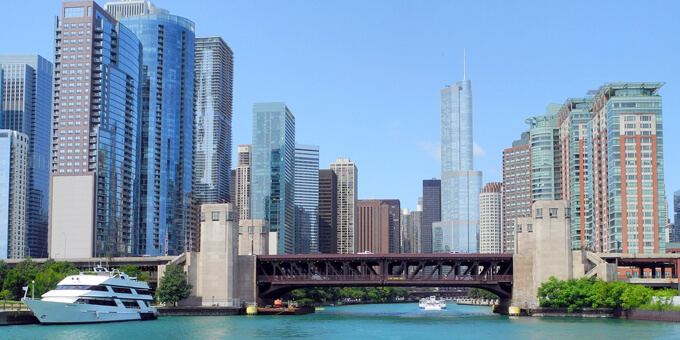 3. Canine Cruise with Mercury Skyline Cruiseline[2]
Chicago, IL
On Saturday and Sunday mornings, dogs and their owners can enjoy some fresh air and cruise around the Chicago river in style with Mercury Skyline Cruises. Mercury's Canine Cruise allows patrons to bring their dogs along for the urban voyage where you and your furry friend can view the magnificent skyscrapers, historic buildings, and landmarks of Chicago from the river. The boat has plenty of room for dogs to even have their own seat, a special bathroom for the furry passengers, and water bowls to help stay cool.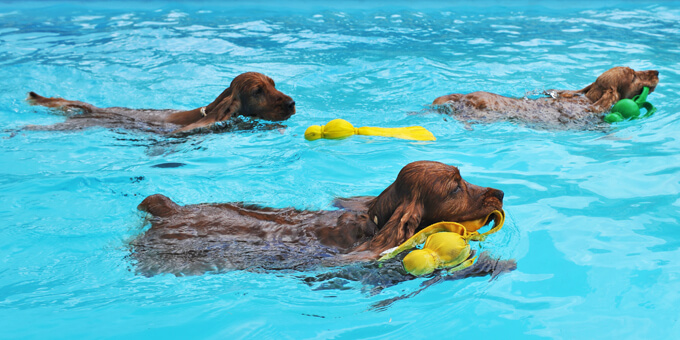 4. Swimming Pools at Canine Rehabilitation and Conditioning Group[3]
Englewood, CO
Swimming is a fun and healthy activity for dogs to enjoy, and a great place for your dog to get in the water year-round is at the Canine Rehabilitation and Conditioning Group facility. In addition to health and rehabilitation programs, the center has a fun heated indoor pool for healthy dogs to romp and play with their owners. The facility also features a fun indoor playground for more exercise and play between pups. Health and happiness are the utmost concern for the center, and every dog is sure to leave happy and ready for a nap!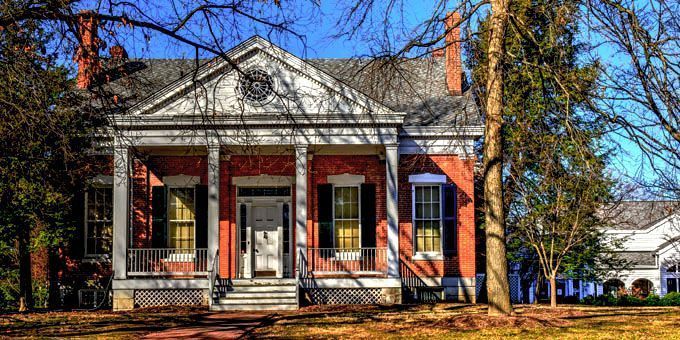 5. American Kennel Club Museum of the Dog[4]
St. Louis, MO
The American Kennel Club Museum of the Dog houses the country's finest collection of art devoted to dogs. Located in St. Louis, the art is housed in the beautiful, historic Jarville House, which was built in 1853. The museum is open Wednesday through Sunday, and visitors are welcome to bring their dogs as they view the more than 700 paintings, drawings, figurines, and statues which are on display. A video and book library is also located on the premises for private research, and the museum gift shop houses fun items to take home. Additionally, from March until October 2016, visitors can enjoy learning about various breeds during the Dog of the Week meetings, where particularly responsible owners are asked to bring in their dogs for education and discussion on different breeds.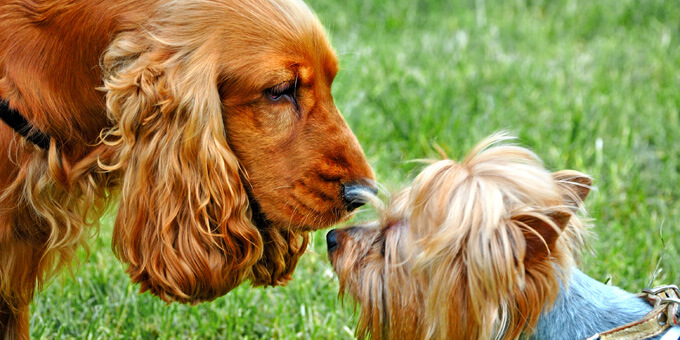 6. Dog Park at Coindre Hall
Huntington, NY
Located near Huntington Harbor, the breathtaking French chateau Coindre Hall constantly attracts visitors with its marvelous furniture and architecture. However, it is the surrounding county-owned land that is truly special for dog owners. The more than 30 acres of land surrounding the elegant building are perfect for dogs and their owners to freely explore. Dogs can stretch their legs and make new friends at the dog park while you can enjoy the wonderful landscape, fresh air, and beautiful architecture of the Coindre Hall. The dog park is open from dawn until dusk and is managed separately from the hall, which is leased out for private events.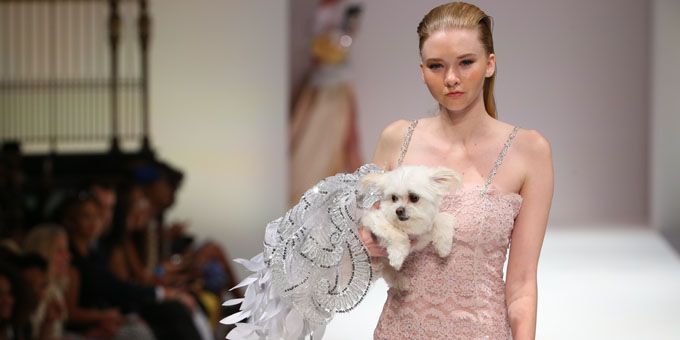 7. New York Pet Fashion Show[5]
New York, NY
The New York Pet Fashion Show has been going for more than ten years, and provides furry fashionistas and their owners a chance to show off their impeccable style for a great cause. During the event, dogs and even a few cats are dressed in jewelry and colorful garb to strut down the catwalk. The goal of this event is to raise money and awareness for the thousands of shelter animals that are still searching for a home.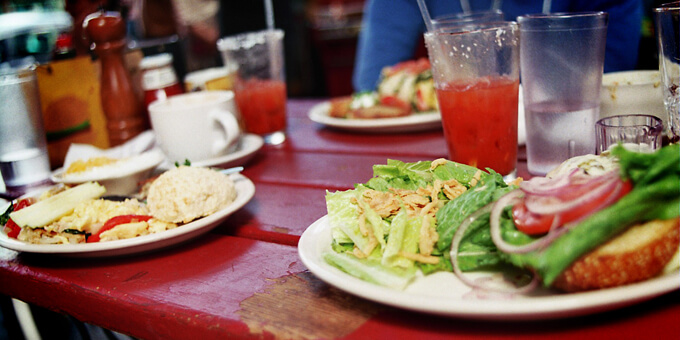 8. Tin Shed Garden Cafe[6]
Portland, OR
If you want your dog to join you when you go out for dinner, the Tin Shed Garden Cafe is a great choice. Dogs are welcome at any time to join you in the restaurant, and the menu features a variety of items for your dog in addition to the traditional human dishes. Additionally, on Tuesdays, visitors can get a free doggie meal along with the purchase of any regular priced people item. You can even treat your furry friend with a doggie dessert, like the Peanut Butter Banana Ice Cream (which is also approved for people).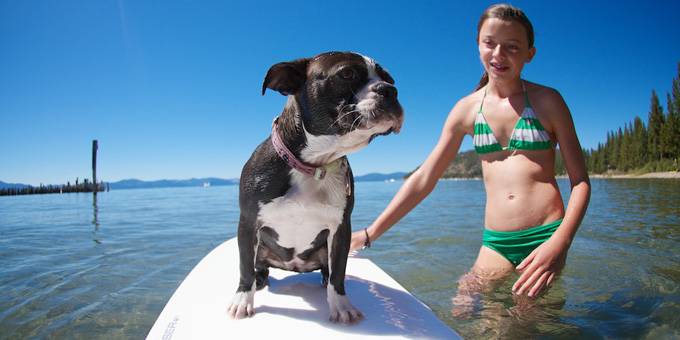 9. Camp Winnaribbun
Lake Tahoe, CA
Camp Winnaribbun is a perfect match for dog lovers who still reminisce about the summer camp days of their youth. Each summer, the pine forests near Lake Tahoe become a fun playground for both dogs and their owners. Games, crafts, agility and obedience courses, hiking, and plenty of fun exercises are offered for an entire week of fun for dogs and their humans. There are also a number of activities in the area for the humans like shopping, fishing, and parasailing.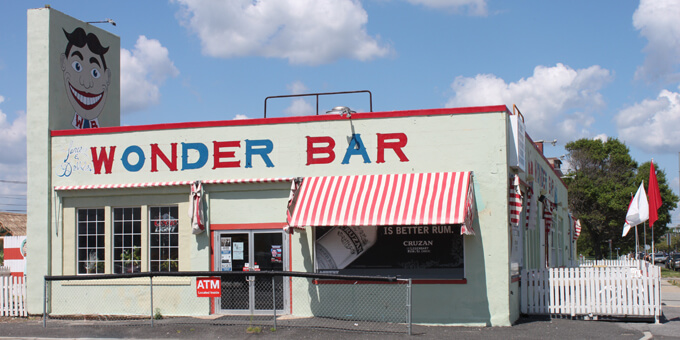 10. Yappy Hour at Wonder Bar[7]
Asbury Park, NJ
The Wonder Bar, a quirky rock bar in Asbury Park, hosts a weekly event during the spring and summer called "Yappy Hour." During this event, the bar invites all dog owners to bring their four-legged friend to the bar, and enjoy some drinks while their dogs socialize and romp with others. There are doggy swimming pools available, an agility course, and a "time out" area in case the dogs begin to act fussy and need to sit alone for a while. The expansive deck allows everyone to have plenty of space, enjoy the warm weather and hang out with their furry (and human) friends.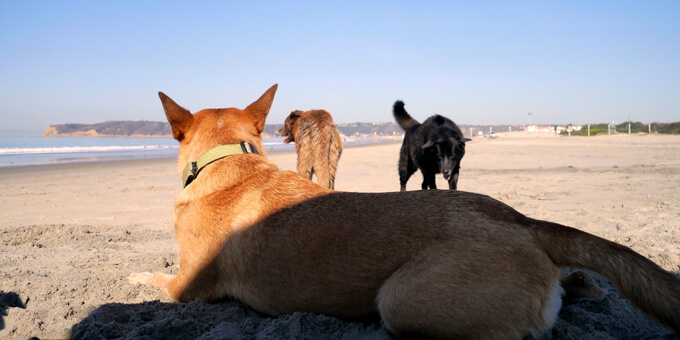 11. Ocean Beach[8]
San Diego, CA
At Ocean Beach in San Diego, California, dogs can run, leash free, into the blue pacific. As one of the first leash-free beaches in the United States, Ocean Beach has a proud history of giving animals the freedom to roam. Here, humans can surf, sail, and enjoy the beach while their dogs can frolic around, enjoy a dip in the ocean, and play with other friendly pups. Visitors can also take a stroll through the town of Ocean Beach, which is one of California's last true beach towns.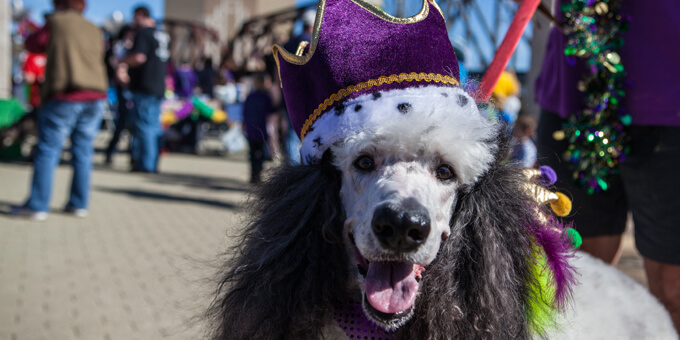 12. Pet Parades
Pet parades are a fun, family tradition that allows the whole family to be part of the fun! America's original pet parade, The LaGrange Pet Parade[9] in Illinois, has been around for 70 years and offers kids a chance to walk with their furry friends. The popularity of this parade inspired many cities to involve pet owners in a special way and now you can find pet parades all across the country. From the Beggin' Pet Parade[10] in St. Louis to the 4th of July Pet Parade[11] in Bend, Oregon, and even the Haute Dog Howl'oween Parade[12] in California, there's likely a fun costumed and judged pet parade near you.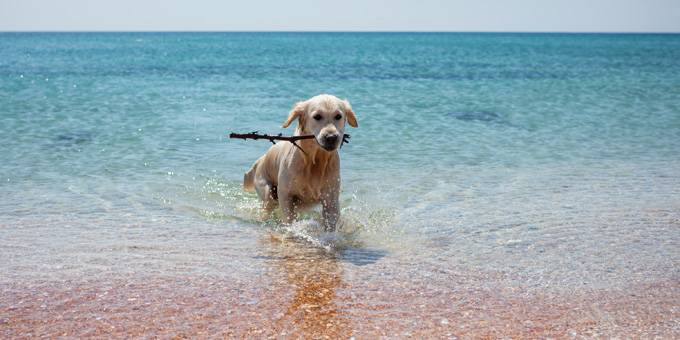 13. Fort De Soto Park and Paw Playground
Saint Petersburg, FL
The Fort De Soto Park and Paw Playground is a perfect outing for the whole family, including those with fur. The beautiful ocean and gorgeous beaches are enough for pet owners, but Fort De Soto is the only area in the city where dogs can roam on the beach and play in the water. The Paw Playground at the park is full of opportunity for memorable and fun experiences for all as your dog can enjoy exploring and, in certain areas, even run leash free. The hose down section of the Paw Playground is also a favorite among the canine crowd and allows owners to spray their dog to cool off.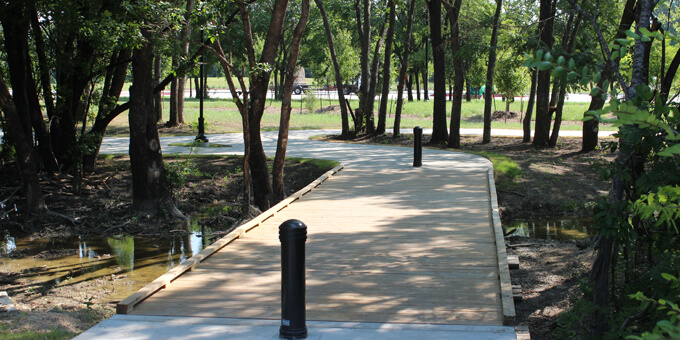 14. McKinney Dog Park[13]
McKinney, TX
At McKinney Dog Park, you can let your dogs roam unrestrained in this leash-free, fenced-in park. Large and small dogs are separated to allow owners and their pets to have a stress-free visit to the park. Shaded pavilions are located around the two-acre park for when you and your dogs need a rest, and splash pads are setup to allow dogs a chance to get cooled off in the warm weather or simply have a fun time.
Do you have a favorite spot to take your canines for a romp or a day out? Have you been to any of these fun locations? Tell us in the comments, and don't forget to Like and Share with your four-legged friends and their owners as well!