Celebrate your Cinco De Mayo at one of these mesmerizing locations.
How do you celebrate Cinco de Mayo? In Mexico, the historic city of Puebla features parades with people in brightly-colored costumes, battle reenactments, and traditional vendors marketing their goods. In Canada, the Vancouver Abbotsford Skydive Centre[1] celebrates every year with organized skydives, tandem skydiving, a mustache contest, tacos, and mojitos. In Portland, Oregon, the Portland Guadalajara Sister City Association[2] throws one of the country's biggest celebrations, featuring authentic mariachi music and traditional Mexican dancing. And the Cayman Islands put on a show unlike any other, with an exciting air guitar competition every year on the fifth of May.
Here at VME, we think the ultimate way to celebrate Cinco De Mayo is by grabbing that sunscreen and soaking up the sun on one of the gulf's pristine beaches. And Mexico just so happens to have some of the most beautiful shores you'll find anywhere — perfect for those balmy, summer days that are right around the corner.
Don't believe us? Here's proof. And if the thought of summer doesn't make you want to get out now and head for the coast, we're betting these photos will.
Head to the beautiful oasis of Mexico to experience some of the most breathtaking beaches in the world. Whether you go snorkeling, swimming, or simply want to lay around and work on your tan, these locales are the perfect place for a beachside getaway.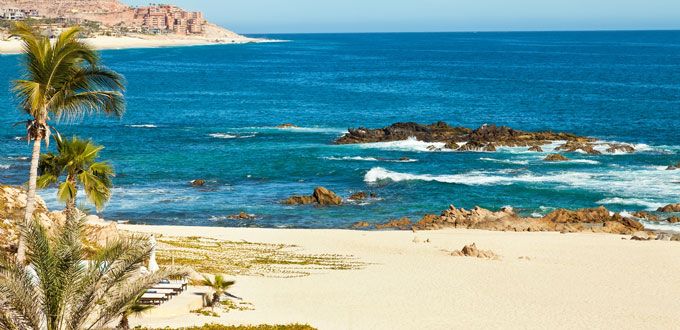 1. Cabo San Lucas
The beaches of Cabo San Lucas are extremely popular, boasting a variety of swimmable shorelines, snorkeling coves, rocky shorelines, and forested peaks that are perfect for exploring. Some of the beautiful beaches are closed to swimming but boating and watersports are also a popular venture.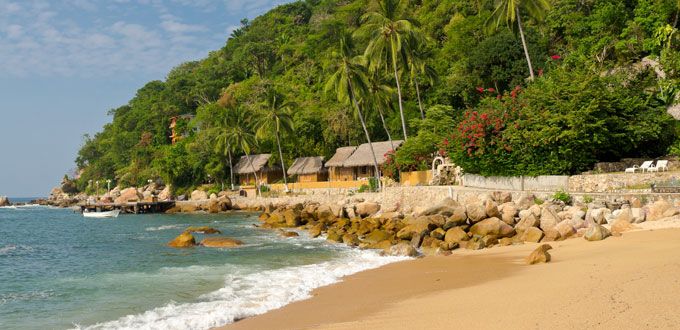 2. Puerto Vallarta
More than a dozen secluded and popular beaches in Puerto Vallarta provide ample opportunity for whale watching, swimming, and basking in the sun. The warm Atlantic waters lap the mile-long shores as people hike, fish, and parasail. Playa Palmares is one of the most popular spots for tourists.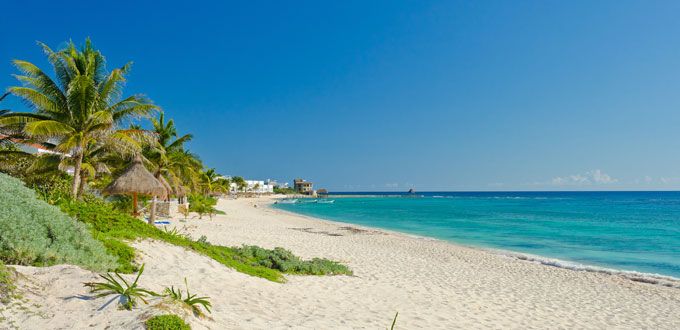 3. Cancún
The pristine waters of Cancún coupled with beachside markets, resorts, and activities make the area irresistible to tourists, locals, and spring breakers. The white, sandy beaches wrap along the coast and lead to private coves and inlets, and there's always a party on the beach somewhere.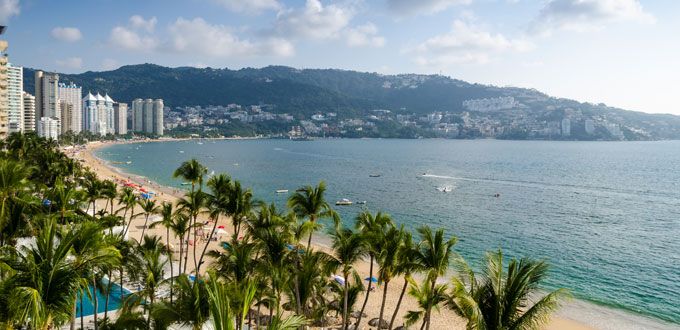 4. Acapulco
A lovely vacation paradise for all ages, Acapulco is one of Mexico's oldest resorts and was the premier getaway spot for the elite during the 1950s. Today, it remains well-known for its nightlife, although drug-related violence has tampered with its overall image. Even so, Frank Sinatra crooned about it in his prime and tourists are still flocking there.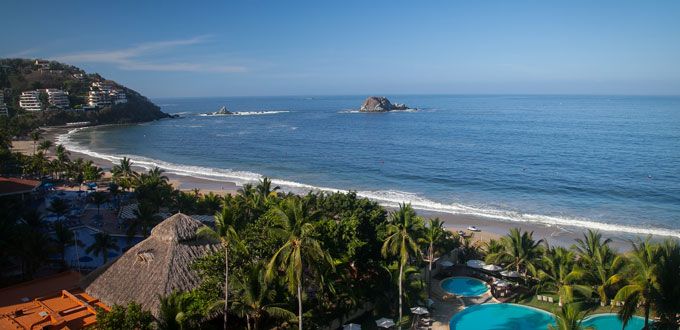 5. Ixtapa
Visitors can choose from solitary beaches or more heavily populated sands with more than 20 beaches in Ixtapa. Playa Coral is a popular beach for snorkelers because the shore is lined with a beautiful coral reef where colorful fish, sea turtles, and sea stars dwell.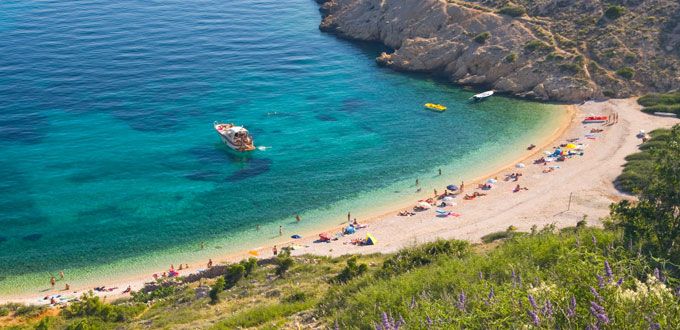 6. Puerto Peñasco
The small, seaside village of Puerto Peñsaco is a favored destination for American travelers, as it's less than a four hour drive from Arizona. Beaches like Playa Hermosa tend to attract both visitors and locals alike while Mirador Beach is consistently full of spring breakers every year. Marine wildlife is easy to find, especially at Las Conchas, where stingrays bury themselves in the sand.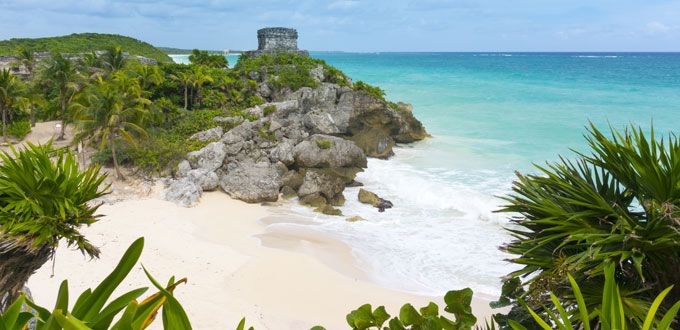 7. Tulum
With beach clubs, cabanas, and restaurants sporting fresh seafood close-by, the beaches of Tulum are some of the best in Mexico. The beach's main attraction are the beautiful Mayan ruins of Tulum, one of the last cities to be built by the Mayas. The ruins jut out of the rugged shoreline and are rich with a fascinating history. Visitors hike to the ruins while flawless turquoise waters lap the sand.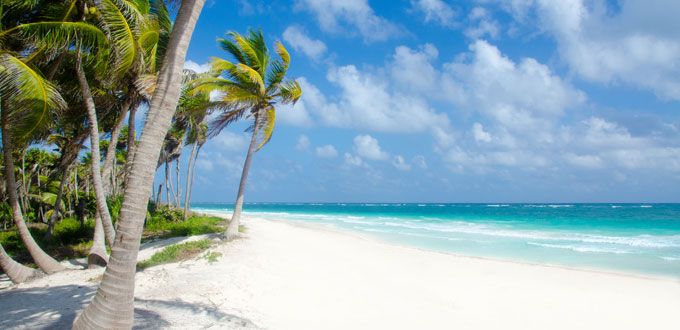 8. Playa del Carmen
Previously a fishing village, Playa del Carmen is now a hotspot for visitors seeking the best bars and restaurants in the area. While city-crawlers probe the vibrant, cultured array of shops and markets nearby, the Caribbean waters invite scuba divers to take a dip and explore its incredible underwater caverns.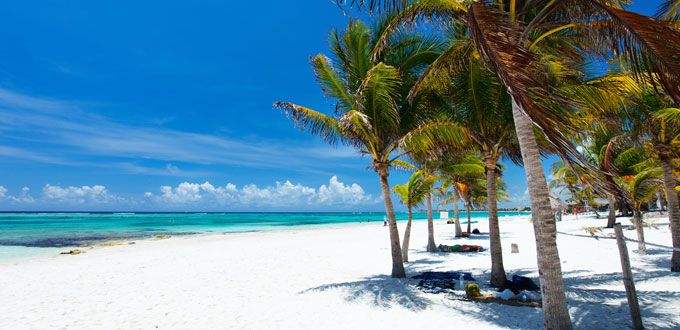 9. Akumal
Akumal is best known for its pristine white, sandy beaches and its one-of-a-kind snorkeling. The beautiful bay features a secluded beach, shallow waters and a coral reef, home to countless underwater creatures. Akumal means "place of the turtles" in the Mayan language and visitors jump on the chance to swim with these incredible creatures.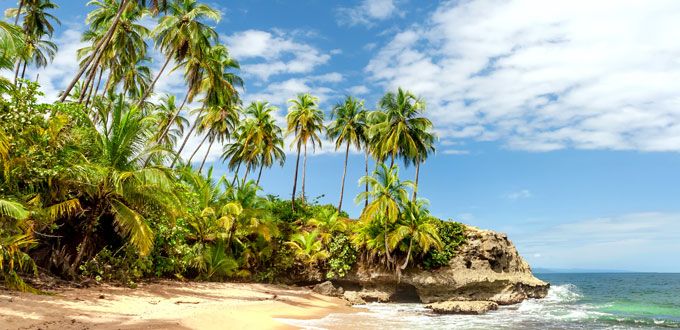 10. Manzanillo
Perfect weather year-round and numerous opportunities for outdoor activities, ecotourism and beach relaxation make Manzanillo a highly sought after resort area. Visitors frequent the beaches along with the plaza, a bustling area of shops and restaurants, while enjoying magnificent views of the Pacific bay.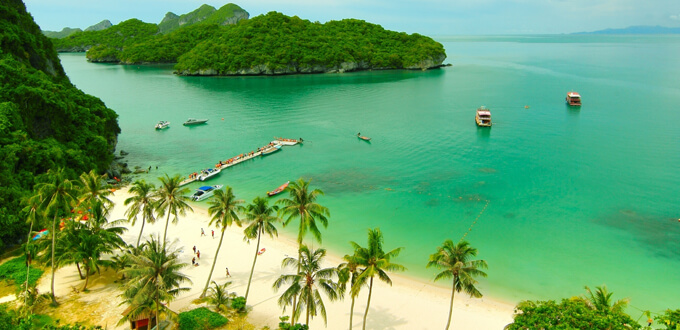 11. Playa Paraíso
Playa Paraíso's long beaches are far from the spreads of glitzy tourist meccas, attracting nature lovers from around the world. The calm waters are great for fishing, swimming, and snorkeling and when the munchies set in, a few restaurants off the beaches serve fresh seafood items like oysters, roasted gar, and crab tamales.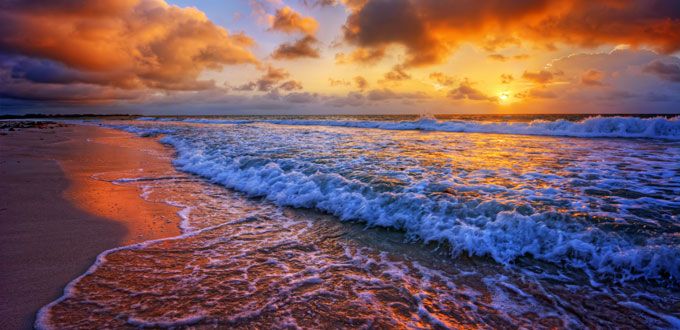 12. Puerto Escondido
One of the most jaw-dropping beaches in the Puerto Escondido area is Playa Carrizalillo. The sandy getaway is nestled inside a cove surrounded by cliffs and aqua-colored water, and visitors must descend a long, stony staircase to get to the beach. The climb is steep, but once there, they'll see that it's worth every step. A rail is also provided along the staircase.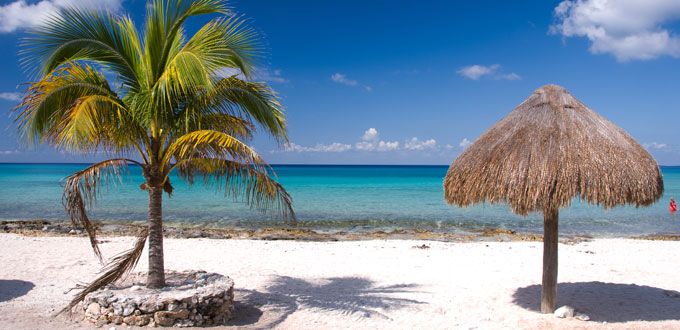 13. Cozumel
With more than 20 different beaches, Cozumel is a premiere destination for the ultimate beach bum. Millions of tourists head to the bright blue Caribbean waters off the shores of Cozumel that flaunt both sandy and rocky shores, coral reefs, tons of marine wildlife, and endless sun.
Thousands of our world's beaches have so much to offer, but we're convinced that Mexico has some of the very best. What do you think? Have you been to any of these areas? What's your favorite beach? Please share so we can live vicariously through you!