These fine dining experiences will blow your mind — especially after you get your check.
The difference between a three-star rated Michelin restaurant and your everyday Denny's is like comparing a Gucci vintage bag to that $12 tote on the Target rack — you just can't.
The Michelin Guide has been around for more than 100 years, pointing visitors to some of the best restaurants in the world. And while acquiring one Michelin star should definitely be celebrated, receiving three stars is a seriously distinguishing accomplishment.
There are only 12 three-star rated Michelin restaurants in America currently, each in Chicago, California, and New York and they serve thousands of affluent visitors each year. Guests can usually expect to spend upwards of $1,000 for a table of two or more at these highly acclaimed restaurants, but most say they are paying for the once-in-a-lifetime dining experience, not just something to fill their bellies.
While I can't imagine dishing out more than my monthly rent on one meal, let's take a look at these top Michelin Guide rated restaurants in the U.S., and then you can decide for yourself if you think a visit is worth the price tag.
For foodies, there is one such coveted experience that defines restaurants around the world - the Michelin name. Visit these unique Michelin-rated restaurants for some of the best (and priciest) food items in the country!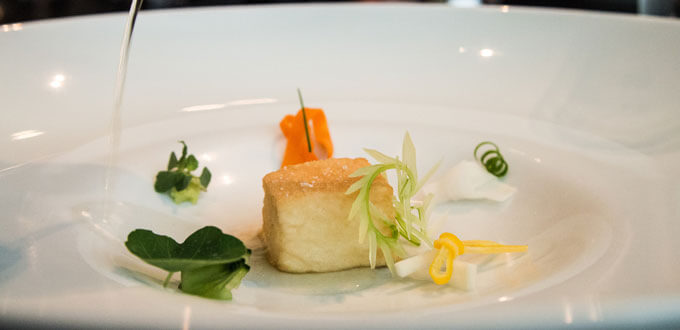 1. Alinea[1]
1723 N. Halsted St., Chicago, IL
$210-$265 per person for Chef's Tasting Menu
This restaurant has been named Best Restaurant in America three times and here's why: Alinea is more than just a restaurant. It's a theatrical experience. The company prides itself in serving a tasting menu of seasonal, modern cuisine, but also in the overall experience. Unique cooking methods are described as each course is artistically plated with beautifully arranged ingredients. A trip to Alinea is a high-class dining experience encompassing art, culture, and immaculate service.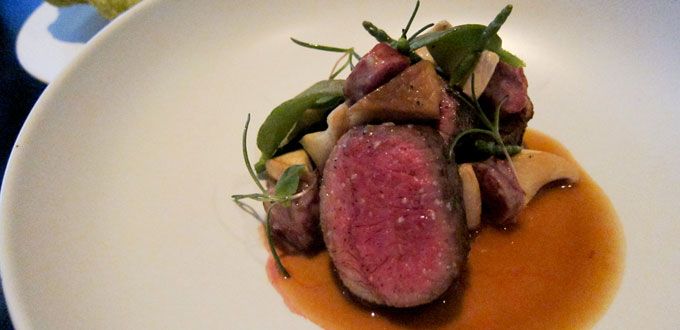 2. Benu[2]
22 Hawthorne St., San Francisco, CA
$228 per person for Chef's Tasting Menu
If you head to the SOMA District (South of Market) of San Francisco, you'll discover Benu tucked away in a historic building. The distinguished facade gives way to a modern and simple interior that invites guests to focus primarily on the quality of food and service they receive. The tasting menu features delicious, Asian-influenced cuisine and an experienced team of chefs promises divine creations each and every visit.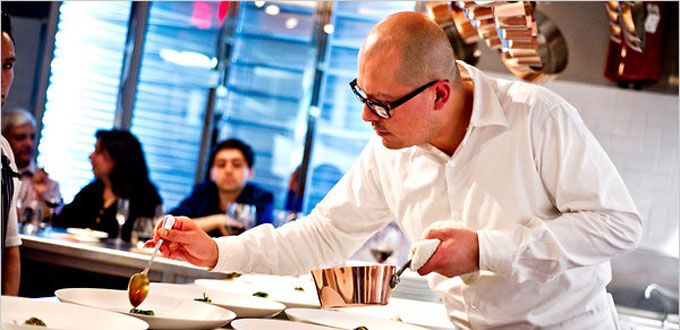 3. Chef's Table at Brooklyn Fare[3]
200 Schermerhorn St., Brooklyn, NY
$225 per person + 20 percent service fee for Chef's Tasting Menu
Chef's Table Brooklyn Fare is Brooklyn's only three-star Michelin restaurant and leaving unsatisfied is just not even an option. Guests are seated in an intimate dining room where experienced culinary staff concoct gourmet divine dishes. The set menu includes 20 or more courses, each boasting distinct flavors and fresh ingredients, and the open kitchen design allows guests an open window into the creation and design of each course.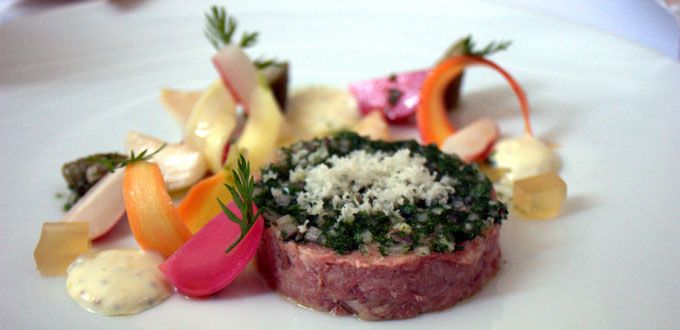 4. Eleven Madison Park[4]
11 Madison Ave., New York, NY
$225 per person for Chef's Tasting Menu
Elegant and creative are just two of the many ways one could describe Eleven Madison Park. This superb restaurant serves a wide array of dishes on a multi-course fixed menu and the gourmet chefs demonstrate some of the cooking methods along the way for an exciting, showy experience. The cooking methods and ingredients are centered around traditional New York flavors and guests can be sure to expect a variety of textures, whole ingredients, exotic vegetables, and nutritious recipes.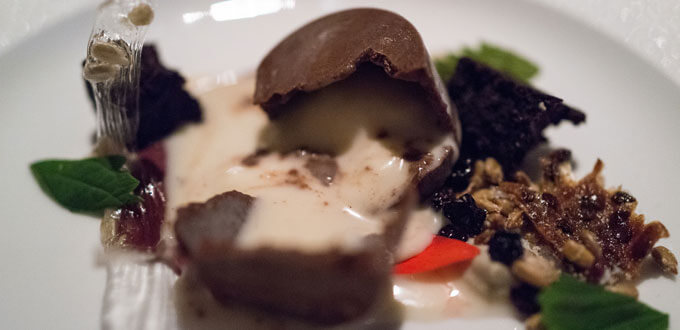 5. Grace[5]
652 W. Randolph St., Chicago, IL
$205 per person for Chef's Tasting Menu
With two different tasting menus, guests can either choose the Flora menu, which accentuates vegetables or the Fauna menu, a blend of fresh vegetables and protein. This dignified restaurant provides an elegant atmosphere for guests to indulge in a healthy selection of gourmet dishes packed with flavor and made with ingredients like apple mint, citrus herbs, huacatay and fennel, among others.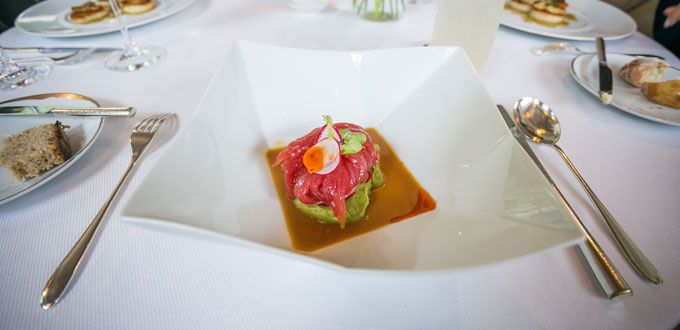 6. Jean-Georges[6]
1 Central Park West, New York, NY
$208 per person for Chef's Tasting Menu
With innovative cuisine and an elite atmosphere overlooking Central Park and Columbus Circle, Jean-Georges is as close to European dining as you'll get in America. This French eatery provides a memorable fine dining experience with fresh, seasonal ingredients from the local farmer's market. Guests are treated with dishes that display an eclectic mix of French, American, and Asian influences, and with a three-course fixed price menu and two different tasting menus, dinner at Jean-Georges is always a brand new experience.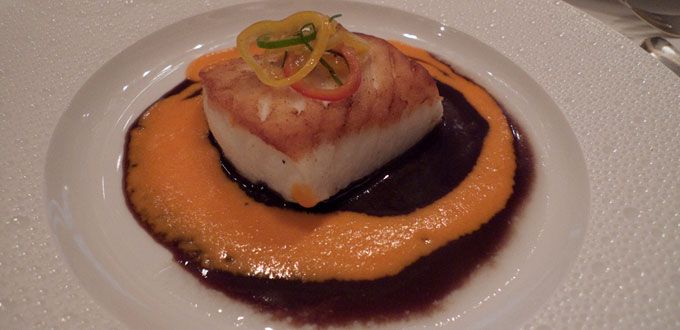 7. Le Bernardin[7]
155 W. 51st. St., New York, NY
$205 per person for Chef's Tasting Menu
Le Bernardin has been receiving rave reviews for the last 20 plus years, ever since its opening in New York. The company was first created in Paris in 1972 and still serves elegant fare created with French cooking techniques and delicious inspirations from around the world. Le Bernardin's specialty is fish and dishes like the Nantucket Bay scallops with marinated granny smith meyer lemon vinaigrette are both creative and enticing.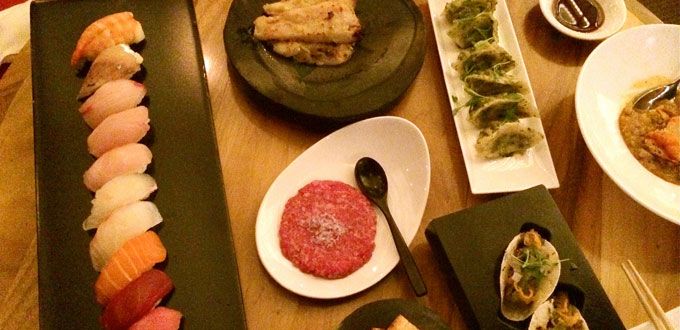 8. Masa[8]
10 Columbus Circle, New York, NY
$450 per person for Chef's Tasting Menu
An unobtrusive dining room with common decor compliments the simple and distinctive cuisine at Masa. The head chef, Masayoshi Takayama, studied under a sushi master in Tokyo and believes food should be an "all-inclusive experience," blending a variety of flavors and creativity to create a distinguished dining venture like none other. There is no set menu, but each course is crafted with the freshest, seasonal ingredients and displayed in a simple, yet aesthetically pleasing, fashion.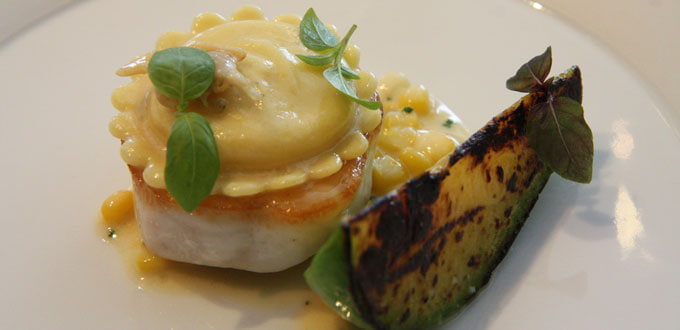 9. Per Se
10 Columbus Circle, New York, NY
$310 per person for Chef's Tasting Menu
The daily nine-course tasting menu features sophisticated French classics and a well-awarded wine list. The restaurant's internationally acclaimed dishes highlight ingredients like Nova Scotia lobster, San Marzano tomato marmalade and charcoal grilled Maine sea scallop, drawing guests from all parts of the world. Per Se boasts such a diverse selection that the team of chefs proclaim to never use the same ingredient twice in one menu.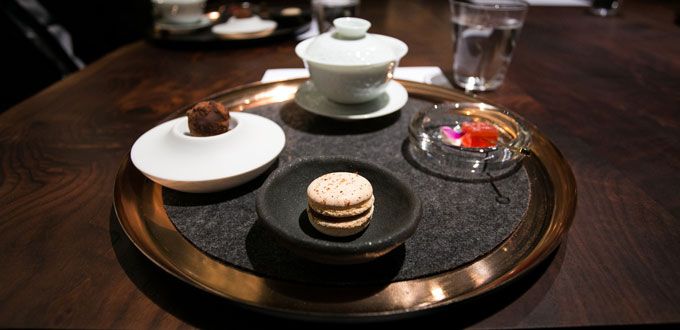 10. Saison[9]
178 Townsend St., San Francisco, CA
$248 per person for Chef's Tasting Menu
The staff at Saison are intent on using the finest of seasonal ingredients to handcraft their meals. But with no dress code, the casual atmosphere invites guests to enjoy a fine dining experience at their own level of comfort. This restaurant has been deemed a luxury dining destination and is constantly changing and growing to incorporate new dishes and ingredients.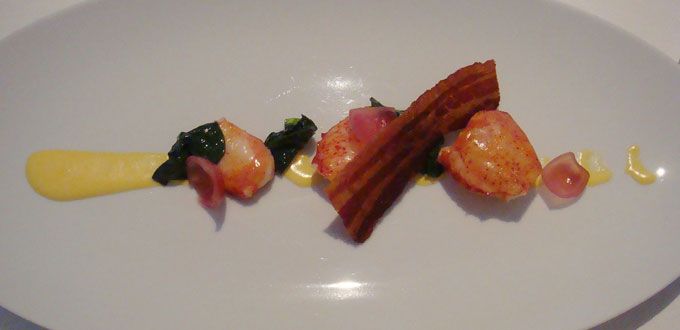 11. The French Laundry[10]
6640 Washington St., Yountville, CA
$295 per person for Chef's Tasting Menu
For a pure and authentic, international dining experience, The French Laundry is your best bet. The menu changes daily but consistently delights guests with classic French fare and exquisite service at each table. The restaurant is located in a historic, two-story cottage and remains one of the most coveted culinary achievements in California's Napa Valley. Currently it is closed for renovation, but information about the temporary kitchen is expected on its website in the near future.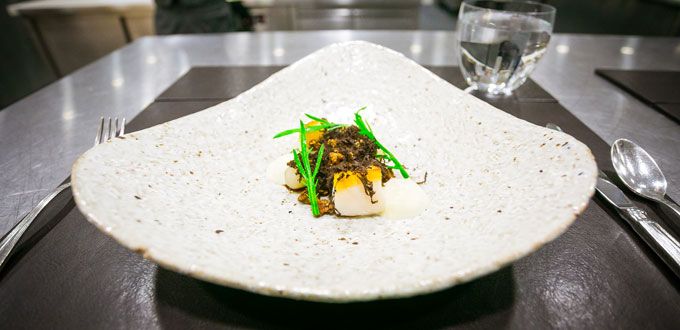 12. The Restaurant at Meadowood[11]
900 Meadowood Ln., St. Helena, CA
$225 per person for Chef's Tasting Menu
The Restaurant at Meadowood truly gives each guest an individualized experience with handcrafted menus based on their personal preferences. The restaurant's goal is to encompass the natural beauty of the Napa Valley with distinguishing flavors, fresh ingredients, and carefully selected cuisine that represent the local culture.
Next time you're in New York City, Chicago, or the Napa Valley in California, will you stop in one of these fine establishments for a bite to eat? How much are you willing to spend for a luxury dining experience? We want to hear from you!