YOUR PEACE OF MIND IS OUR TOP PRIORITY
Should you need to cancel at any time, you have up to 48 hours from your vacation start date to do so for a 100% future travel credit.
Pete Rose, Alex Rodriguez, Mark McGwire: Should they be allowed in the Hall of Fame?
As spring approaches and training season comes to a close, a swell of people travel to Busch Stadium, Fenway Park, Wrigley Field, and PNC Park (among others) to take part in a long-standing tradition filled with seventh inning stretches and classic ballpark food. But what happens when scandal and controversy impede on America's favorite pastime? Do the fans still flock to the games or does MLB game attendance suffer?
Our research found that all of these teams involved in controversial events actually had increased attendance during the following season.
Maybe those additional fans were attending games to show their unyielding support; maybe the rise in media attention drew the crowds; or maybe, they just didn't care. Regardless, let's take a peek into some of the most talked about baseball controversies since the 1980s.
There isn't anything more American than baseball, and Major League has long been the country's favored sport. Sparking up rousing competition between cities, baseball hasn't always been so lowkey. Take a look at the controversies that ended up actually improving the game!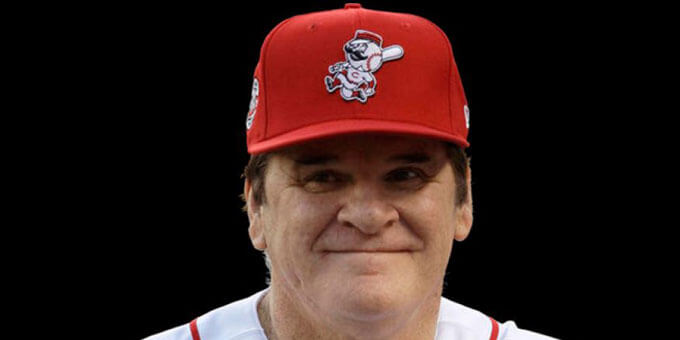 1989 — Pete Rose's gambling gets out of control
Cincinnati Reds total attendance for 1989 season — 1,979,320
Cincinnati Reds total attendance for 1990 season — 2,400,892
Accomplished player and manager Pete Rose led the Cincinnati Reds to the 1973 National League Championship Series against the New York Mets. His legacy was a large part of "The Big Red Machine's" success. Unfortunately, it was no secret that he was an avid gambler. In 1989, he was accused of betting on nearly every baseball team, including the one he managed. He denied the accusations insistently, but after lawyer John Dowd submitted an incriminating 255-page report to the MLB, Rose was banned for life in August of 1989. Fifteen years later, he finally admitted to betting on baseball in his autobiography My Prison Without Bars. Gambling on any sport damages fan interest because it's unclear whether the players and coaches are in the game to win for the glory of their team or for private financial benefits. But Rose still has his die-hard fans to this day and signs autographs in a memorabilia shop in Vegas called The Art of Music. Rose first applied for reinstatement in 1992, but his request was never approved. In March of 2015, he reapplied, in hopes that new commissioner Rob Manfred would reinstate him, but his request was again denied.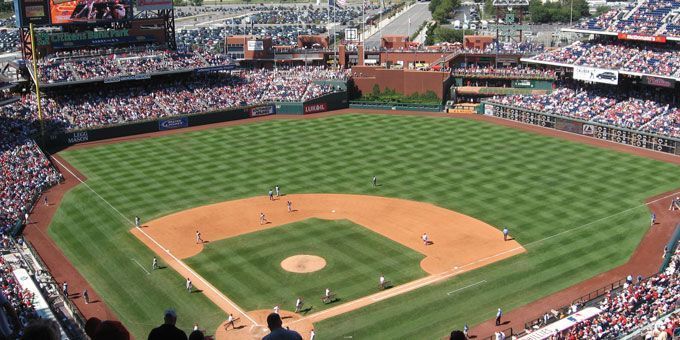 1985 — Cocaine makes its rounds in the MLB with the Pittsburgh Drug Trials
Pittsburgh Pirates total attendance for 1985 season — 1,830,350
Pittsburgh Pirates total attendance for 1986 season — 1,933,335
When Philadelphia Phillies clubhouse caterer Curtis Strong was given access to MLB players' locker rooms at Veterans Stadium[1], he became acquainted with some of the players and began dealing them cocaine. When the truth was leaked, a number of MLB players came forward, admitting they were using cocaine. The FBI offered them immunity if they testified against the dealers. Kevin Koch, the man inside the Pirate Parrot mascot costume, was even found to have bought cocaine and encouraged a relationships between the dealer and MLB players. Strong was convicted on 11 different counts after a two-week trial, and the MLB suspended 11 players. A lot of fans felt like these trials tarnished the game of baseball and many were sorely disappointed in the players they had admired and cheered for. MLB attendance was down overall during the early 1980s, but it increased slightly during the season after the drug trials and continued rising in the late 80s.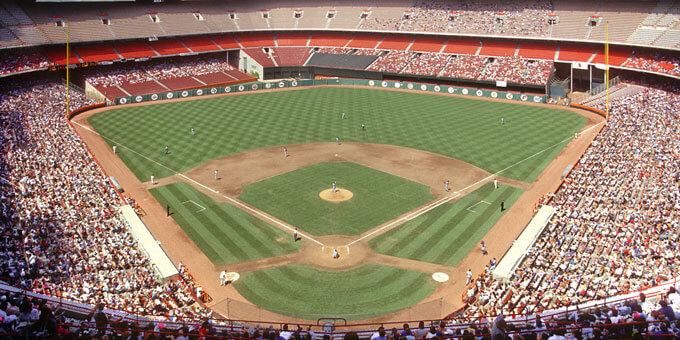 1987 — Joe Niekro scuffs the ball
Minnesota Twins total attendance for 1987 season - 2,081,976
Minnesota Twins total attendance for 1988 season - 3,030,672
During a 1987 faceoff between the Twins and Angels at Anaheim Stadium (now Angel Stadium[2]), umpires found several balls they believed to have been scuffed (or rubbed with sandpaper, an emery board, or other sharp object) while the talented knuckleball pitcher Joe Niekro was at the plate. They inspected his glove and found nothing, but when asked to empty his pockets, a small piece of sandpaper and an emery board fell out. He was ejected from the game and suspended for 10 days. Later, he told The New York Times that he always kept the emery board and sandpaper in his pocket in case he needed to file a nail during the game, as many knuckleball pitchers do. It was an embarrassing moment for Twins fans everywhere and after it happened, Joe's brother, Phil, sent him a power sander and a 50-foot extension cord as a gift.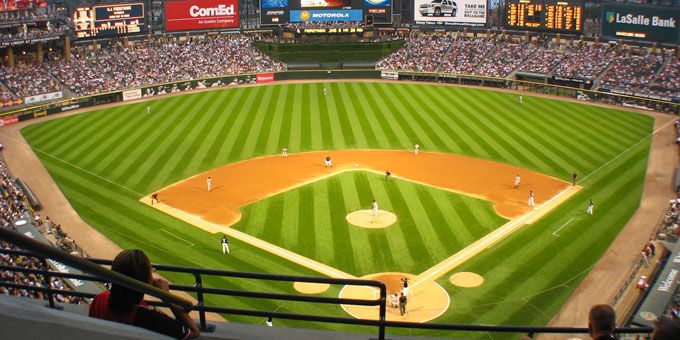 1994 — Albert Belle gets caught with a corked bat
Cleveland Indians total attendance for 1994 season — 1,995,174
Cleveland Indians total attendance for 1995 season — 2,842,745
During a game between the Cleveland Indians and the Chicago White Sox at Comiskey Park (now U.S. Cellular Field[3]) the White Sox manager voiced his concern that Albert Belle's bat was corked. The umpire confiscated the bat and locked it inside the umpire's locker room for safe keeping. The Indians all knew the bat was corked, so pitcher Jason Grimsley climbed through a crawlspace above the umpire's locker room, broke in through a ceiling tile, and managed to replace the corked bat with one that had been autographed by Paul Sorrento. Of course, everyone quickly discovered what had happened because the bat Grimsley used to replace the corked one looked completely different. Belle was suspended for seven games. After the incident, Cleveland Indian fans were more ready than ever to head to the ballpark and some continued to deny that their team was to blame.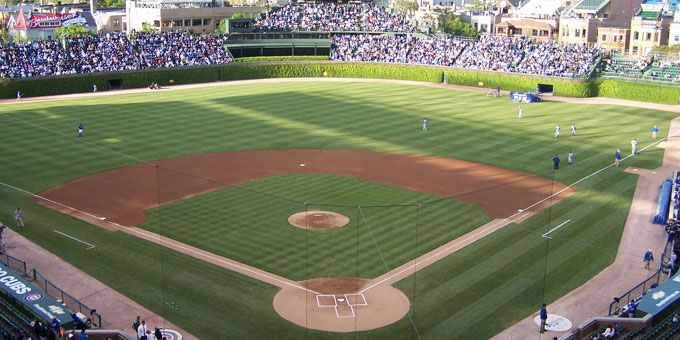 2003 — Sammy Sosa gets busted with a corked bat
Chicago Cubs total attendance for 2003 season — 2,962,630
Chicago Cubs total attendance for 2004 season — 3,170,184
Sammy Sosa had just recently joined the 500 Home Run Club in June of 2003, but unfortunately, he hadn't hit a home run in over a month. The first inning of a game against the Devil Rays at Chicago's Wrigley Field[4] found him at the plate with bases loaded and Sosa hit the ball hard, shattering his bat. An umpire was picking up the pieces when he spotted a cork inside it. Sosa was ejected from the game and suspended for eight games. He later apologized, saying that he accidentally grabbed the corked bat, which he said he liked to use during warmups to excite the crowd. Many fans were skeptical and stunned, wondering why he would take the chance warming up with a lighter bat and then actually batting with a heavier one.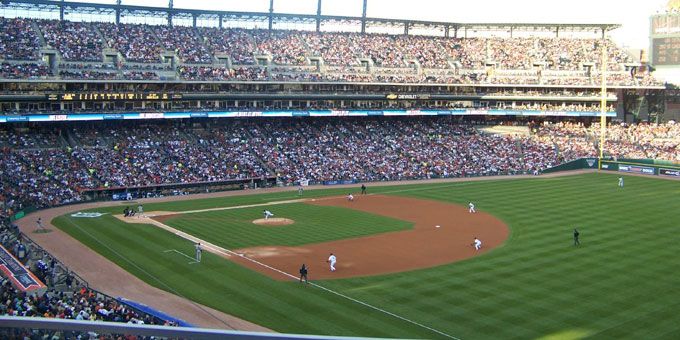 2006 — The Cardinals call Kenny Rogers' smudge into question
Detroit Tigers total attendance for 2006 season — 2,595,937
Detroit Tigers total attendance for 2007 season — 3,047,124
During a 2006 World Series game against the St. Louis Cardinals at Comerica Park[5], Fox cameras detected a smudge on Detroit Tigers pitcher Kenny Rogers' hand. The Cardinals accused him of using pine tar, which is illegal in the MLB but used by some pitchers to get a better grip on the ball. Rogers denied the claim and the MLB determined that the substance was just dirt. Some fans are still skeptical because a similar smudge can be seen on Rogers pitching hand in photos from two other earlier games.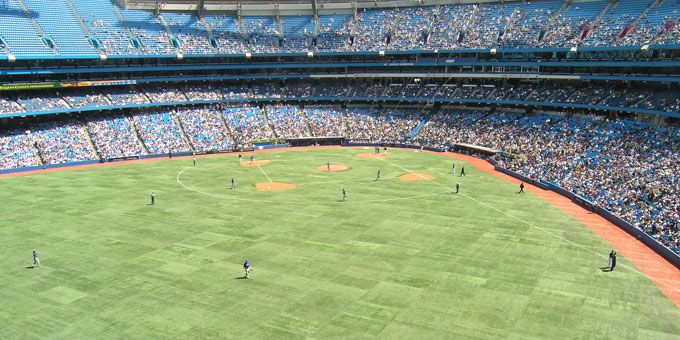 2010 — The "man in white" controversy
Toronto Blue Jays total attendance for 2010 season — 1,495,482
Toronto Blue Jays total attendance for 2011 season — 1,818,103
In an early season game at the Rogers Centre in Toronto[6], the Toronto Blue Jays were accused of using a man sitting in the center field seats to steal signs. The suspicious fan was wearing all white and perfectly seated in a location within the batter's line of sight and White Sox players swore they saw him flashing signs to the Blue Jays batters. After one of the White Sox players angrily confronted Jose Bautista of the Blue Jays about it, the man in white left his seat and never returned. The same man was spotted at a previous game in Toronto back in 2009 too, but the MLB hasn't officially declared any sign-stealing ever happened there. Although stealing signs isn't in the MLB rulebook, there's an unwritten law against it. Blue Jays fans thought the proposed "man in white" was ridiculous and argued that there was no hard evidence to support the sign-stealing claim.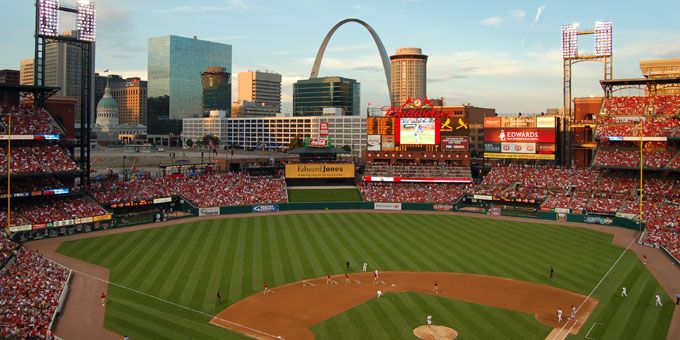 2010 — Mark McGwire comes clean with his steroid use
St. Louis Cardinals total attendance for 2010 season — 3,301,218
St. Louis Cardinals total attendance for 2011 season — 3,093,954
In 2010, Mark McGwire confessed to using steroids on and off for almost 10 years, even when he broke the home run record back in 1998. McGwire sat down for a live interview with Bob Costas from the MLB Network to tell the truth about his steroid use while stating that he only took steroids for medical purposes. Although attendance dropped slightly, it didn't impact the Cardinals fan base. Many fans gave him credit for coming clean and being honest, while others remained skeptical about his reasoning behind using performance enhancing drugs.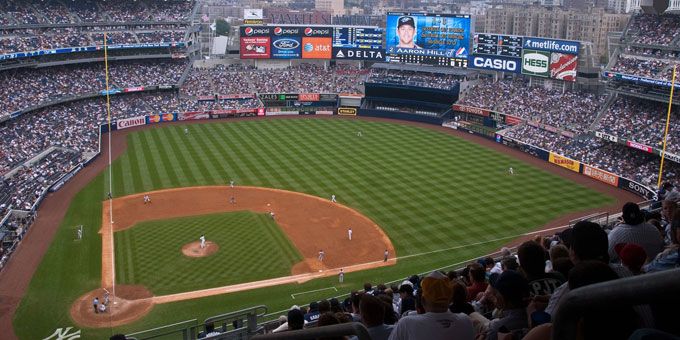 2013 — Alex Rodriguez is suspended in biogenesis scandal
New York Yankees total attendance for 2013 season — 3,279,589
New York Yankees total attendance for 2014 season — 3,401,624
Twelve different MLB players received 50-game suspensions after being linked to the clinic Biogenesis of America, which provided them with the growth hormone HGH. A-Rod received a 211-game suspension for his involvement in the scandal and his continuous possession of performance enhancing drugs. The Biogenesis scandal was one of the largest in MLB history. Some fans thought the 50-game penalties were a joke for such a foul violation of the rules while others were happy that the MLB stepped up to make it a point that using performance enhancing drugs was not OK.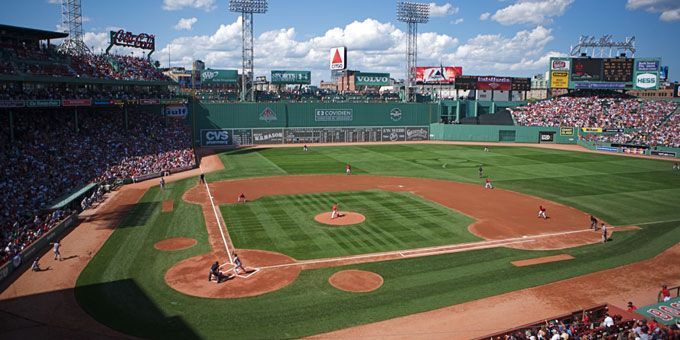 2014 — Michael Pineda gets suspended for using pine tar
New York Yankees total attendance for 2014 season — 3,401,624
New York Yankees total attendance for 2015 season — yet to be determined
In April 2014, during the second inning of a game at Fenway Park[7], Red Sox manager John Farrell complained to umpires that Michael Pineda of the New York Yankees had a shiny substance on the right side of his neck. Pineda had been previously accused of having pine tar smeared on the palm of his hand at a previous game against the Red Sox, but he told media it was just dirt. This time, he argued that it was a really cold night and he was only using pine tar to get a better grip on the ball. Regardless, he was ejected from the game and suspended for 10 games. Many pitchers are known to use pine tar even though it's against MLB rules, but Yankees fans were upset that Pineda was so blatant about using it during the game.
It's interesting to note that the after effects of these scandals saw an increase in attendance instead of a decrease. What do you think this says about baseball fans and the MLB's overall character? Would a scandal like these make you want to head out to the ballpark or would you steer clear of the games for awhile? Let us know if you're headed to any MLB games this season!