Break out the snow gear and get ready for some fun
The charming cities of the northeastern U.S. offer a picturesque backdrop for some real winter fun. While many people across the country are wishing away the cold weather, these northeastern cities are making the most of winter and creating some of the most festive events of the year. With activities ranging from outhouse races to ice sculpting and communal polar plunges, you will find a festival to enjoy in the northeast this winter.
Winter is one of the most beautiful times of the year. The treetops become crystalized in sparkling icicles, the ground gets covered in bright white snow, and Christmas lights illuminate cities across the United States. In these Northeastern cities, Winter Festivals offer tons of fun and ways to experience the season.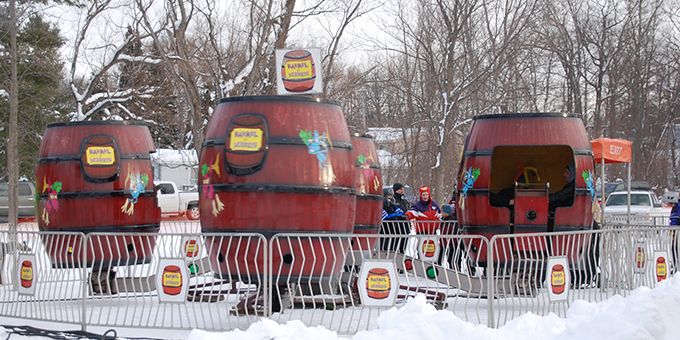 Maine Lakes Winter Carnival[1]
Greater Bridgton Lakes Region, ME
2022 Dates to Be Announced
The Maine Lakes Winter Carnival is a quaint, family-friendly winter event where everyone is encouraged to get out of the house and enjoy the snow. One of the most loved events is the dog sled ride. There is also a kids ice fishing contest for kids under 16, a polar dip, chili for sale, and a horse-drawn carriage ride for couples looking for a bit of romance in the snow or families wanting to recapture a bit of winter magic.
Stowe Winter Carnival[2]
Stowe, VT
Postponed Due to Covid
The classic Christmas movie, "White Christmas" has painted a beautiful Christmas scene that many of us imagine can only exist in a movie. Well, Stowe, Vermont appears to live up to the high expectations and offers a wonderful Winter Carnival for all. Stowe has been hosting this Carnival since 1921. This fantastic festival features some award-winning dining, ice sculpture contests, and even a Broomball tournament. There may be a less singing than in the classic movie, but there is definitely not any less charm. Stowe also offers up some awesome Thanksgiving and other holiday celebrations, so no matter when you visit you are sure to have a great time!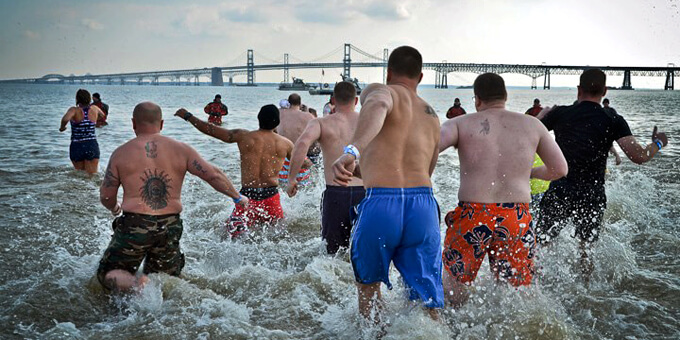 Polar Bear Plunge[3]
Annapolis, MD
January 26-28, 2022
The Polar Bear Plunge is a fun event with a good cause that has become a statewide tradition which began in Annapolis. Many people pledge and submerse themselves into the frigid water of Chesapeake Bay each year during this one-day event. Afterwards, visitors can enjoy the festival with food, games, a kids zone and other carnival-like activities. The Polar Bear Plunge asks for a minimum pledge to participate and the money raised benefits the Special Olympics Maryland. This is a truly heartwarming event that brings together a community every year.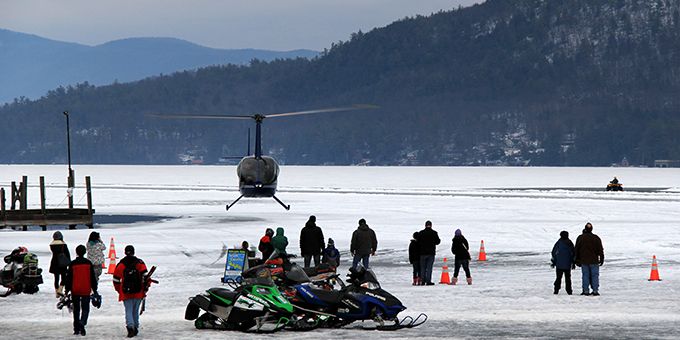 Lake George Winter Carnival[4]
Lake George, NY
Weekends in February
Throughout the month of February, every Saturday and Sunday is full of exciting winter events at Lake George, NY. Every weekend has a few consistent activities, such as helicopter rides, face painting, and fireworks over the lake. There are also special events held like a chili cook-off, dogsled rides, and outhouse races. The Lake George Winter Carnival has been a winter event since 1961 and never disappoints.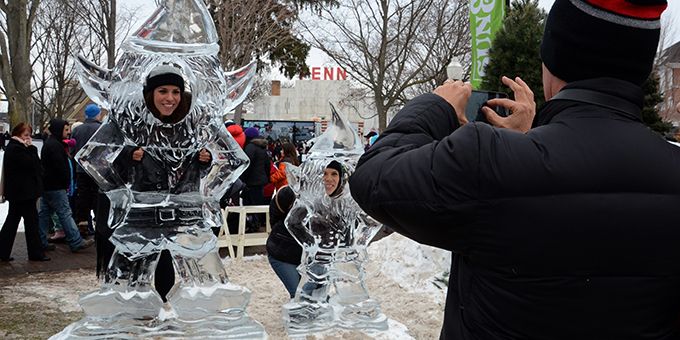 Heart of Lewisburg Ice Festival[5]
Lewisburg, PA
2022 Dates to Be Announced
Located in the quaint borough of Lewisburg, the Heart of Lewisburg Ice Festival is a two-day event that offers a variety of events perfect for all ages. The event starts on Friday with ice carving in the park and then moves on to a musical at the Campus Theatre. The local stores stay open late on Friday evening and also offer a special sale to those holding the Ice Festival shopping pass. Saturday is full of events like a Frosty 5k, Polar Plunge, and a local art sale. But one event you should definitely not miss is the Annual Chocolate Festival to benefit the Donald L. Heiter Community Center. You can enjoy all you can sample chocolate, wine and food pairings, and hors d'oeuvres. Many of the events at the Ice Festival raise money for local organizations and charities, so while you enjoy the many fine winter festivities, you will also be donating to some great local groups.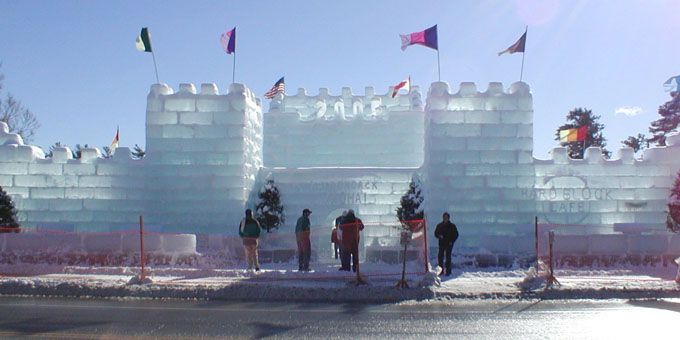 Saranac Lake Winter Carnival[6]
Saranac Lake, NY
Official 2022 Dates to Be Announced
Held annually since 1947, the annual Saranac Lake Winter Carnival was first conducted in 1897. In the beginning, it was originated to promote outdoors sports and games and has evolved to a 10-day festival that still has the same goal, but has added a few parades and multitudes of cultural activities. You can enjoy many winter sports such as snowshoeing, ski racing and hockey, among others. There are also theatrical performances, concerts, a pancake breakfast, and a cool ice castle, weather permitting. From sports to arts to food, you can find it all at Saranac Lake, NY.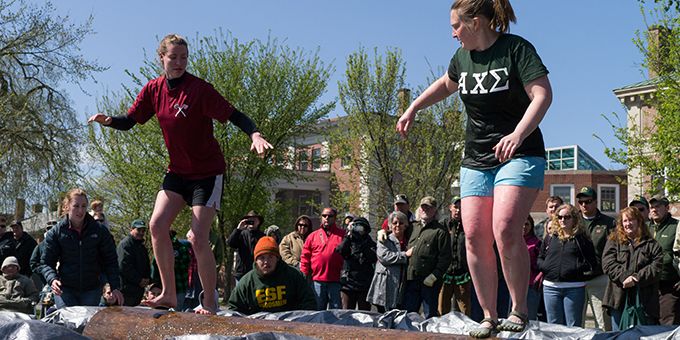 Winter Carnival[7]
Dartmouth College,
Hanover, NH
2022 Dates to Be Announced
Organized by students and the Winter Carnival council, the Winter Carnival celebrates the accomplishments of Dartmouth's winter sports teams, and allows everyone to revel in the beauty of winter. Each year has a theme and last year's theme was "A Carnival of Thrones," named after the popular television show, "Game of Thrones." The carnival always features skiing, as well as a polar bear swim and some seriously impressive snowman building. Like many Ivy League schools, Dartmouth has many traditions and the students know how to keep them fun and interesting.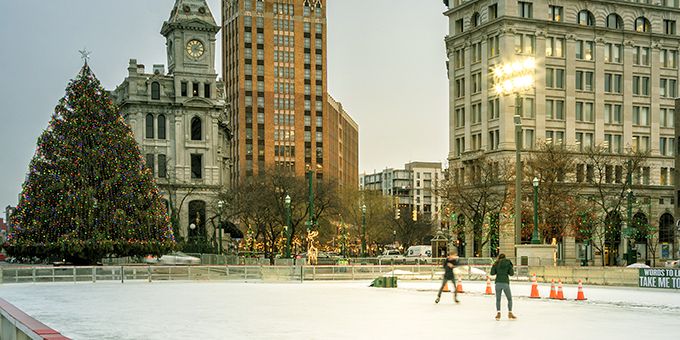 Syracuse Winterfest[8]
Syracuse, NY
February 2022
Every year, the Syracuse Winterfest attracts more than 100,00 people to central New York for 12 days of winter fun. Since 1985, the city of Syracuse has desired to help the city and surrounding area celebrate winter and there is no better way to celebrate than with food and drinks. This festival provides some fun and tasty events like the Bloody Mary Mix-off, Chili cook-off, and a sandwich stroll, which gives visitors the chance to try out many local restaurants. Plan on coming hungry and enjoy the variety of warm food and entertainment including games, music, and activities.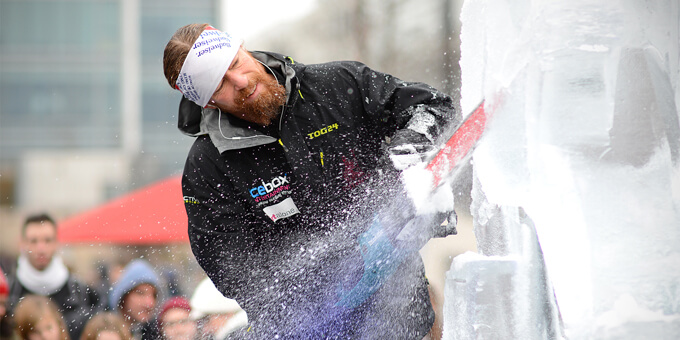 Newport Winter Festival[9]
Newport, RI
2022 Dates to Be Announced
Newport's award-winning Winter Festival is one of the largest in New England. The festival lasts for 10 days and offers a variety of activities. There is an ice sculpture contest, chili cook-off, a martini contest, and a princess party for young girls. Newport, being surrounded by the ocean, also hosts a day at the beach, where people can take a break from building snowmen and build a sandcastle instead.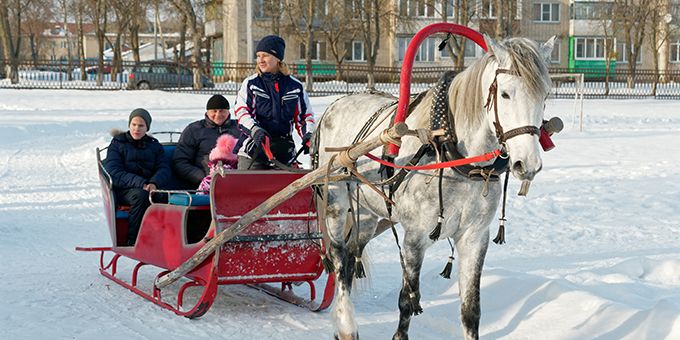 North Adams WinterFest[10]
North Adams, MA
February 19 - 20, 2022
North Adams Winterfest is a one-day event that brings the community and families together to enjoy some winter pleasantries. There is a community campfire where everyone can roast marshmallows, enjoy horse-drawn wagon rides, view ice sculpting, and check out a chowder competition. This event ends at the skating rink and is a great reason to get out of the house during the cold months.
Have you been to any of these awesome winter festivals? Did your favorite winter event make our list? Tell us in the comments below, and don't forget to Like and Share with your Northeastern friends and families!