These fun celebrations will melt away your winter blues
The Midwest boasts some of the coldest and snowiest winters of the country. For many, winter comes along with an annual experience of cabin fever. But, many Midwest towns choose to take advantage of all the possibilities that winter provides and host some unbelievably fun and unique events to get you out of the house during the cold months. From ice sculpting to fireworks over frozen lakes, these festivals cater to all interests and will do doubt keep you entertained this winter.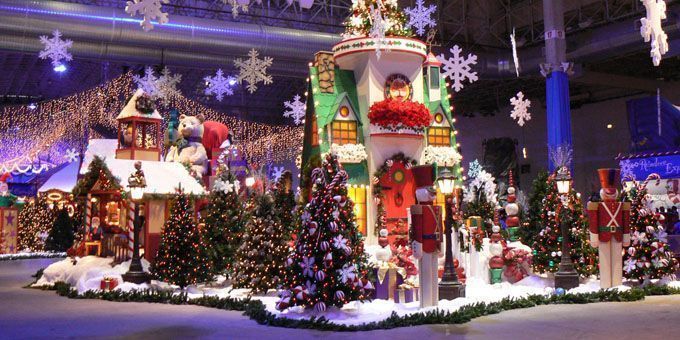 Photo courtesy of yuan2003 / (CC BY-NC 2.0) cropped
Navy Pier, Chicago, IL
December 3, 2016 - January 8, 2017
For more than a month, you can find seasonal entertainment and attractions at the Winter Wonderfest at Navy Pier in Chicago, IL. There are more than 24 rides including a lighted Ferris wheel and winter-themed inflatable slides. There is also a forest of 500 trees that are decorated with 25,000 ornaments, holiday displays from around the world and an ice skating rink. What is truly great about this festival is that you don't even have to worry about being cold, as this massive event is held almost entirely indoors.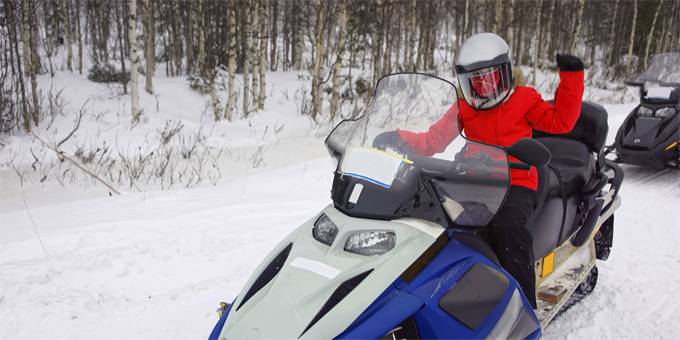 Photo courtesy of @Erix2005 / Dreamstime.com cropped
Breezy Point, MN
January 6-7, 2017
The Breezy Point Resort celebrates the winter months by hosting an ice fest, as well as other winter activities. The Breezy Point Ice Fest includes live music, snowmobile runs, horse-drawn trolley rides, and fireworks. There will also be a kids fishing program and skiing available and hot air balloon rides. Be sure to stick around in the evening to enjoy the live entertainment and delicious foods from local restaurants.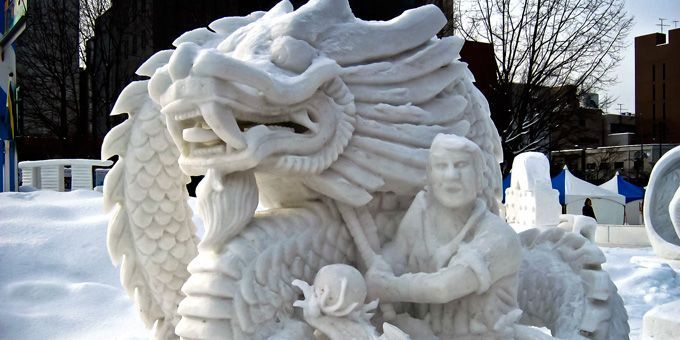 Photo courtesy of SteFou! / (CC BY 2.0) cropped, exposure
Racine, WI
January 13-15, 2017
For 26 years, there has been a snow sculpting competition in downtown Racine called The Big Chill. The snow sculptors start out with a block of snow that is 10 feet tall, 6 feet wide, and weighs 30,000 pounds and end with a wonderful piece of art. During the three-day festival, there will also be a ramp set up downtown for skiers and snowboarders. There will be a time for all types of riders to enjoy the ramps as well as an opportunity to see some pro riders compete for cash and prizes. So, whether you like the creative side of winter, the sports side, or both, downtown Racine provides a fun event for all to enjoy.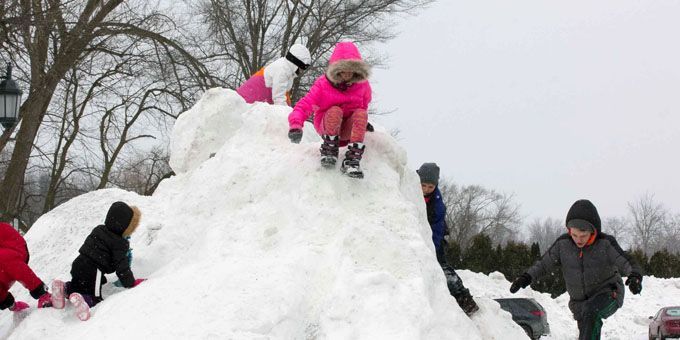 Photo courtesy of Steven Depolo / (CC BY 2.0) cropped
Coralville, IA
January 22, 2017
The WinterFest in Coralville began in 2008 and has been growing ever since. Although fairly new, this festival has a lot to offer in both indoor and outdoor activities. There will be ice sculpting, horse-drawn sleigh rides, crafts, and activities, and even a root beer tasting. If you prefer "real" beer, you should also check out Coralville's "Brrr Fest", an event that celebrates winter beer.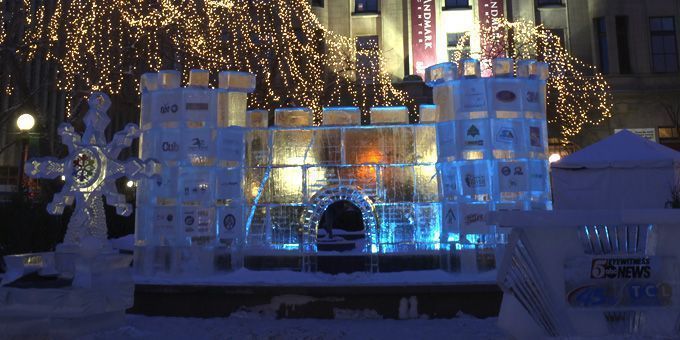 Photo courtesy of Mac H (media601) / (CC BY-NC-SA 2.0) cropped
St. Paul, MN
January 26 - February 5, 2017
The St. Paul Winter Carnival attracts more than 250,000 people annually. In 1885, a New York report stated that Minnesota was "unfit for human habitation," on account of its extremely cold temperatures. Well, the city of St. Paul decided to prove the reporter wrong by creating a fun winter carnival celebrating all of the wonders that can be found in Minnesota. The St. Paul Winter Carnival offers an abundance of activities like parades, beer tastings, disc golf, and even a snowplow competition. The carnival is also famous for the beautiful and extremely impressive ice palaces that have been designed by many Minnesota architects over the years.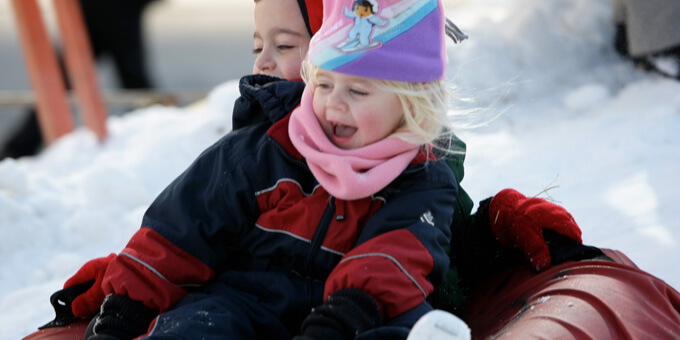 Photo courtesy of John Benson / (CC BY 2.0) cropped
Christmas Mountain Village, Wisconsin Dells, WI
February 4, 2017
This one-day Winter Carnival is held annually on the first Saturday of February and has something for everyone. The event features skating and tubing, wood splitting, and a torchlight parade. There is also plenty of tasty food, including a marshmallow roasting and a pig roast around a giant camp fire. There really isn't a better way to celebrate the cold season than at this fun winter carnvial.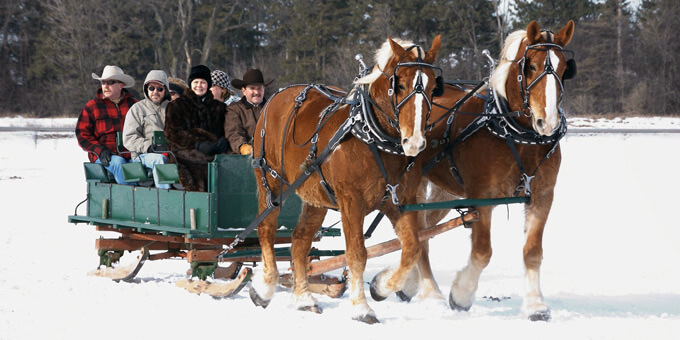 Photo courtesy of Pete Markham / (CC BY-SA 2.0) cropped
Rochester, MN
January 26 - February 12, 2017
The Rochester WinterFest is not only for fun, but also to raise money and awareness for local nonprofits. In past years, the festival has raised $400,000 through events like Snoball Softball, Dueling Pianos, and a Polar Plunge. There are some particularly unique events as well such as Baconfest, which features a multitude of food involving bacon, and Boogie Night, where you can dance along to 70's dance music underneath a spinning disco ball and beams of colorful lights. Whether you choose to endure the cold for the outdoor events or head indoors, know that you will be assisting in the growth of the community and raising funds for great organizations during this winter celebration.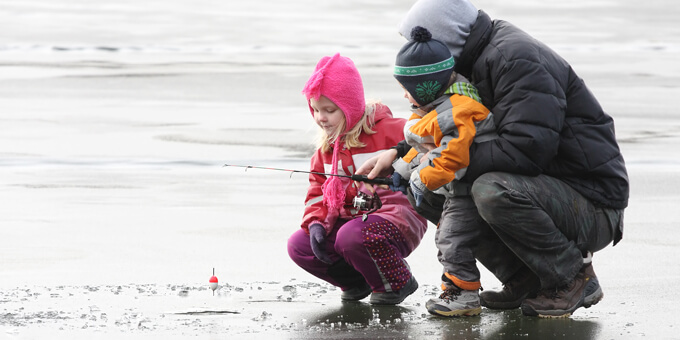 Photo courtesy of Kletr cropped
Detroit Lakes, MN
February 10-20, 2017
Polar Fest is an annual week-long event in Detroit Lakes, MN that attempts to embrace every wintry possibility of fun. It includes events such as a snowman contest, chili cook-off, frozen fireworks, kids ice fishing, and a polar plunge for those that are crazy enough. These are just a few of the events, as every day is packed full of excitement and there is seriously something for everyone.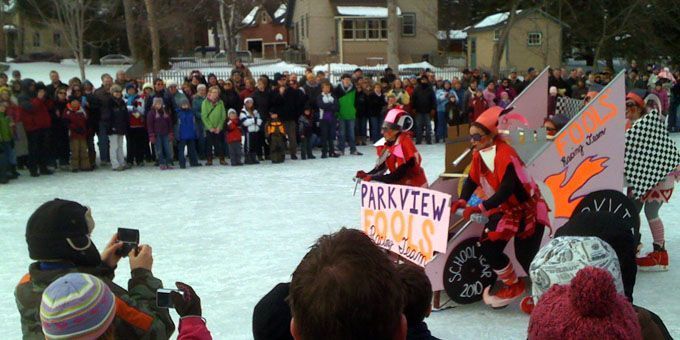 Photo courtesy of chris.franson / (CC BY-NC-SA 2.0) cropped, color correction
Cedarburg Winter Festival
Cedarburg, WI
February 18 - 19, 2017
Cedarburg Winter Festival is a two-day event that has been taking place for more than 40 years. The festival is held in the city's historic district and includes all of the Midwest small town charms you would expect. Surrounded by wonderful architecture, you can enjoy ice carving contests, camel rides, tractor-drawn hayrides, and the "Cool Brews and Tunes" event, which is only for adults and features beer tasting with appetizers and live music.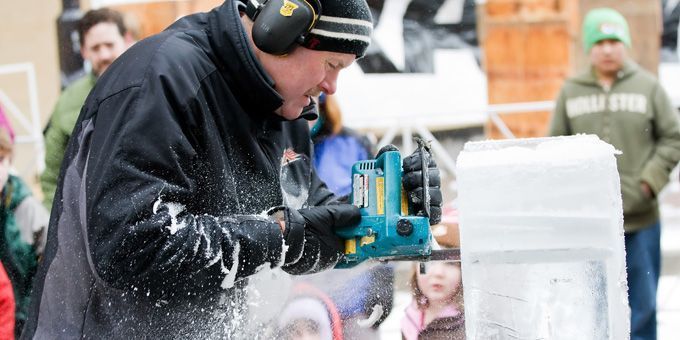 Photo courtesy of John Benson / (CC BY 2.0) cropped
Madison, WI
February 18 - 19, 2017
This two-day festival brings more than 20,000 people to the winter-loving city of Madison, Wisconsin. During the Madison Winter Festival, Capital Square becomes a winter wonderland as the city covers it with 90 truckloads of snow. There is a recreational area in the inner square for family friendly activities like ice sculpting, sled hill rides, and winter themed museum tours while the outside areas of the square are used for snowy 5k runs and ski races. Bring a sled, skis, or snowshoes if you have them, and walk through a magical landscape of snow and fun.
Have you been to any of these winter festivals? Did your favorite winter festival make our list? Share with us in the comment section below, and don't forget to like and share with your friends and families in the Midwest!
Follow Us on Social Media
Read More Articles