Get out of the seasonal funk with these snowy celebrations
The western United States is home to a few of the best mountain ranges in the country and along with that, some of the most extreme events and festivals. Naturally, snowboarding and skiing are an option, but you can also enjoy some other events as well. Dress up and float down an ice-cold river or enjoy a music festival that offers some of the year's best music.
What is most incredible about all of these festivals is that you will be surrounded by the country's most beautiful mountains, rivers, and landscapes. So, no matter what festival you choose to attend, you are sure to have a memorable time in the breathtaking and oftentimes eccentric West.
Get out and experience the most amazing fun at these unique celebrations. The western part of the United States is brimming with amazing snowy-themed festivals, activities, and more!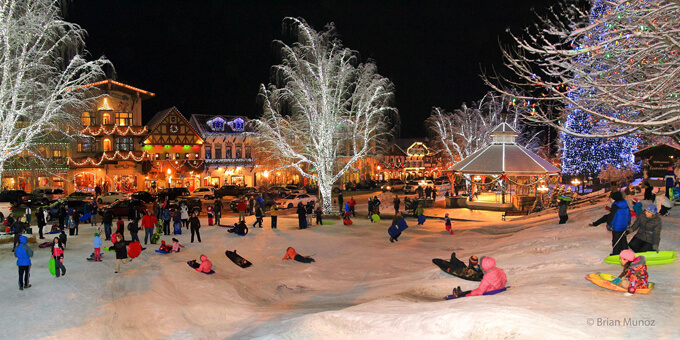 Bavarian IceFest[1]
Leavenworth, WA
Thanksgiving - February
Leavenworth offers a charming winter festival reminiscent of the old Bavarian German villages. The IceFest is a weekend celebration that features numerous events for the whole family. You can enjoy plenty of activities such as a snowball toss, snowmobile sled pull, 13 different types of chili, and fireworks. Gaze at the beautiful ice or snow sculptures and be ready for some fun live music. Be sure you don't miss the Icicle Outfitters Winter Sleigh Ride[2] near Leavenworth, where you and your sweetheart or kids can snuggle up with some hot chocolate and enjoy a fun sleigh ride. There is even a shuttle service to and from the city.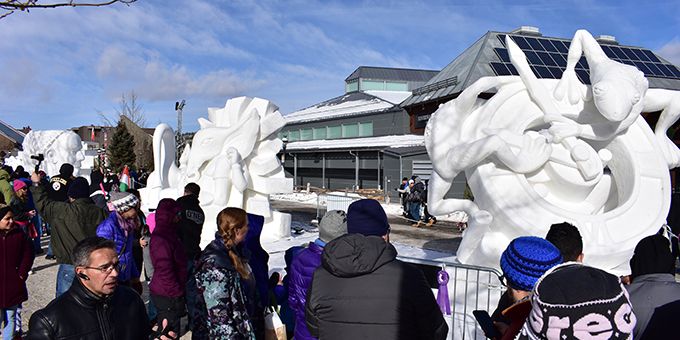 Budweiser International Snow Sculpture Championship[3]
Breckenridge, CO
January 24 - 30, 2022
Each year, sculptors from around the world gather in Breckenridge, CO to build their temporary masterpieces. These immaculate works of art are breathtakingly intricate and magical. Each team is allowed 65 hours over five days to complete the sculpture and they may only use hand tools. Because it is a fleeting art form, snow sculptures are incredible, special, and impressive. Some of the best in the world can be found at the International Snow Sculpture Championship, so don't miss out!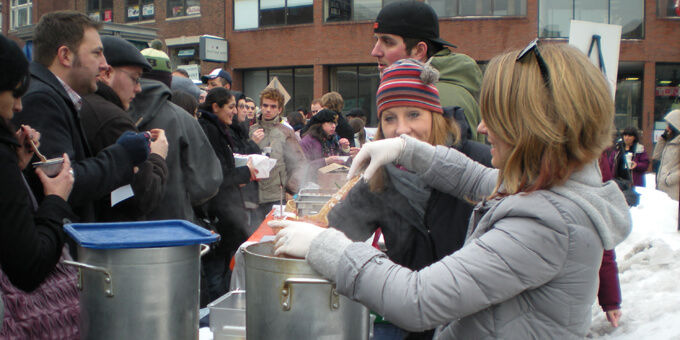 Fire and Ice Winter Fest[4]
Lava Hot Springs, ID
First Full Weekend of February
If you're looking for a wacky and adventurous time, then Fire and Ice Winter Fest in Lava Hot Springs[5], Idaho will be the festival for you. The natural hot springs in this town make it famous and, naturally, play a large part in the festival. The final part of the festival ends with a race from one hot spring to the next, via downtown! One of the other main events is the Polar Float Parade[6], where everyone is invited to dress up in wild costumes and float down the ice-cold Portneuf River. As for the fire section, there will be fire shows on main street and, if possible, upon the snow covered L mountain. So, if being stuck inside through the snowy season has made you a bit crazy and brave, head on down to Lava Hot Springs for a brutal, yet fun, awakening.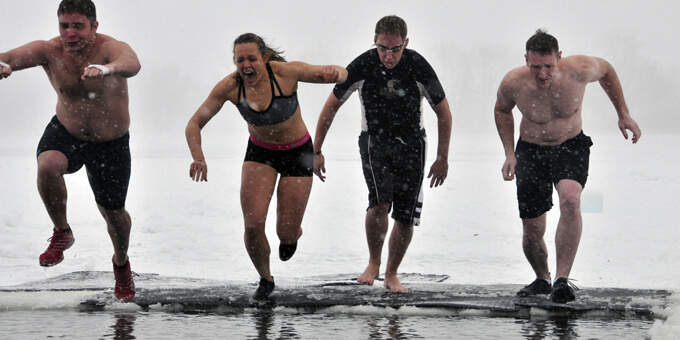 Whitefish Winter Carnival[7]
Whitefish, MT
February 4 - 6, 2022
The Whitefish Winter Carnival is a fun event with a myriad of fun activities for the whole family. The Carnival features a classic parade, pie social, polar plunge for charity and a torch-lighted ski parade. The best part is that all of this takes place with the beautiful and picturesque snow-peaked mountains as a backdrop. Visitors can even check out the Winter Carnival World Skijoring Championship, which is hosted at the end of the month. Be sure to stick around for the Rotary Pancake Breakfast at the end of the festival as well!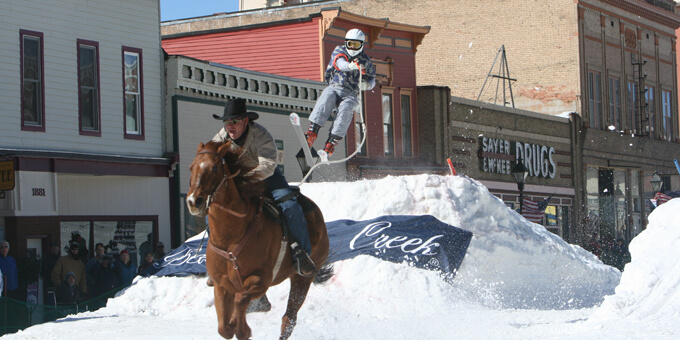 Steamboat Springs Winter Carnival[8]
Steamboat Springs, CO
February 9 - 13, 2022
The Wild West is still alive in Steamboat Springs, CO during their eccentric Winter Carnival. Kids get to enjoy being pulled on skis by a horse and the adults can race on horse-pulled shovels through the snow covered downtown area. If that isn't exciting enough for you, there will be professional skiers jumping through fiery hoops on Howelsen Hill as fireworks explode in the distance. You can also take a little break from the wild events watching the annual parade.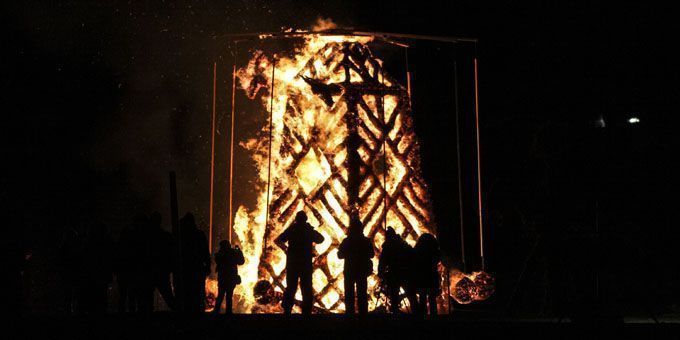 WinterFest[9]
Bend, OR
Returning in 2022
Most wintertime festivals tend to focus on snow and ice sculptures, but not WinterFest in Bend, Oregon. This festival features more than 20 fire pits and fire sculptures that will be lit along the Deschutes River. There will also be live music, a stunt show, food, and a marketplace. With so much excitement, there is no doubt you will stay warm and enjoy yourself at this WinterFest.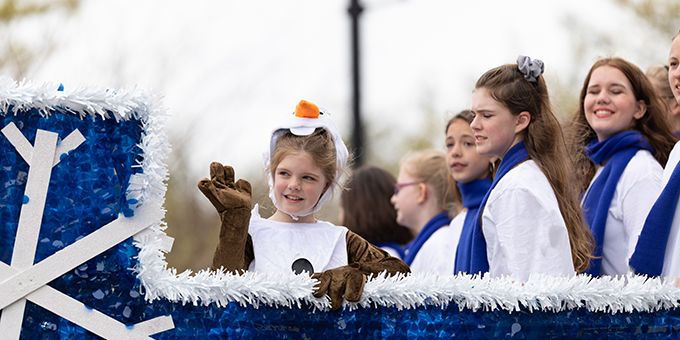 North Lake Tahoe Snow Fest[10]
Tahoe City, CA
February 25 - March 6, 2022
California is typically not associated with snowy fun, but Tahoe City may just change your mind. The North Lake Tahoe Snow Fest starts off with a party full of wine, beer, appetizers, and music that simply foreshadows the excitement to come over the 10-day event. There will be a parade on the mountain, skiing, and fun events for kids, like painting a large wooden bear. Tahoe City also loves getting the animals involved in the fun and hosts a dog sled race, as well as a "Dress up your Dog Contest."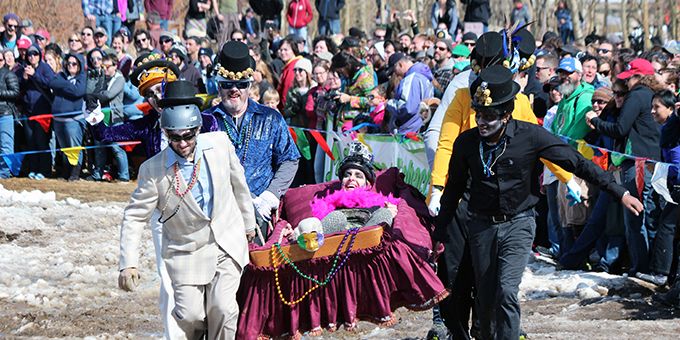 Frozen Dead Guy Days Festival[11]
Nederland, CO
2022 Dates to Be Announced
The Frozen Dead Guy Days Festival may sound like something that should take place on Halloween but it has become one of the most famous annual wintertime events in the country and is definitely among the wackiest. The festival pays homage to Bredo Mortsol, an old man who is frozen on dry ice and is located in a Tuff Shed[12] in the hills above Nederland. The festival features some of the strangest, yet fun, events like a grandpa look-alike contest, snowy human foosball, a frozen salmon toss, a coffin race, and a parade of hearses. It's been described as an "eccentric cross between morbid and hilarious," and it is a festival you will not soon forget.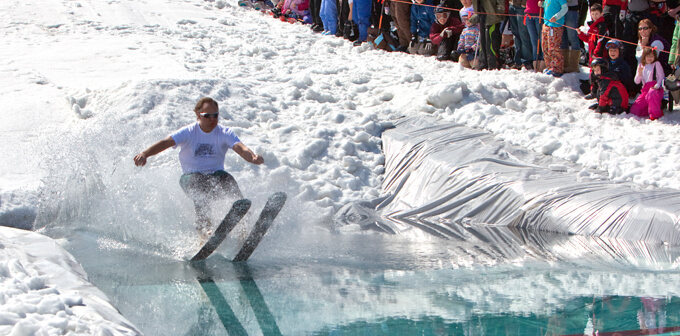 Mammoth Mountain Pond Skim[13]
Mammoth, CA
2022 Dates to Be Announced
Mammoth Mountain[14] sits in the eastern Sierra and provides the best skiing and snowboarding in California, as well as this extremely fun event. The Mammoth Mountain Pond Skim is held annually and is enjoyable for both participants and spectators. People are invited each year to dress up in costume, ski down a hill, and attempt to cross a 110-foot pond. After the skiers have attempted the challenge, there is an award ceremony and live music.
Have you been to any of these festivals? Did we include your favorite festival? Tell us in the comments, and don't forget to like and share with your friends!