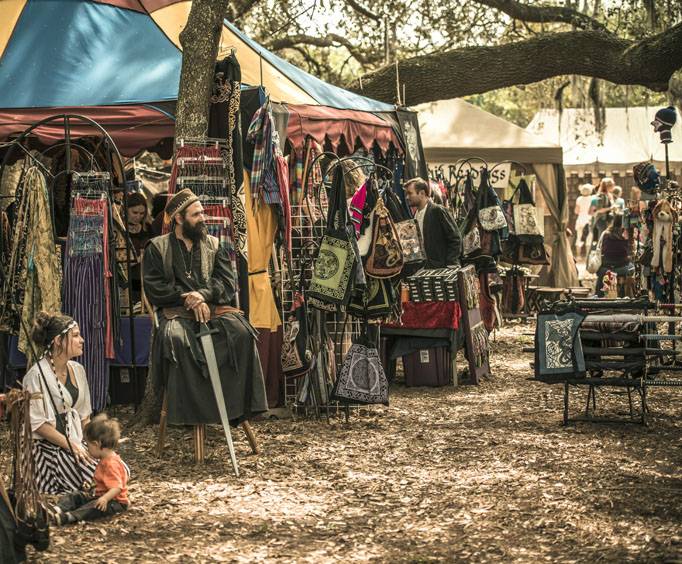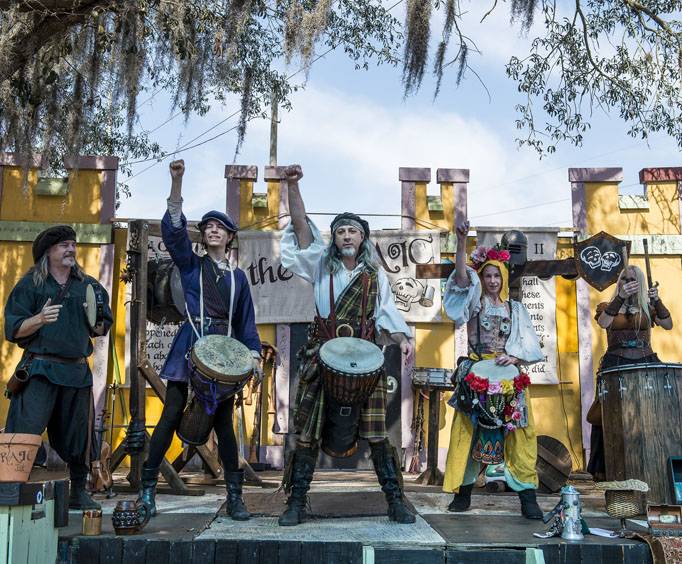 Bay Area Renaissance Festival in Tampa, FL
Step inside a charming 16th century village where you can eat, drink and be merry when attending The Bay Area Renaissance Festival in Tampa. It is a fun and unique experience that will take you back to the 16th century. The festival runs for about 7 weekends in the spring and will be held in Tampa Fl. Rain or Shine the will be over 100 Merchants in character that will make your experience memorable and authentic. There will be joustings, costume contest, booths and 16th century themed cuisine.
Each weekend the festival will have a different theme associated with the 16th century. This adds a fun and fresh feel to the festival each week. Some of the themes of the festival will be Pirates and Pets, Time Travelers, Pillage The Village and Shamrocks & Shenanigans. Depending on if you want to do the entire festival or just purchase weekly tickets can be done online.
The first Bay Area Renaissance festival was held in Largo Florida in 1979. There were dress up contests, archery challenges, mimes and a large human chess match. The festival was so popular that it was brought back the following year and was extended to two weeks. Over the years the popularity and notoriety of the festival have grown to the extravagant annual event that it is today.
The Renaissance Festival promises to be a memorable experience that many only see in the movies. Whether it is watching a fierce joust between two knights, laughing at the village jester or enjoying a delicious plate of food, there is fun for the entire family. Get your tickets early online or get discounted tickets at your local Walgreens. Do not miss out on all of the wonderful things going on at the festival grounds! The Bay Area Renaissance Faire gives guests the opportunity to enjoy everything from a caber toss to other renaissance faire events, food, competition, and entertainment. Guests can watch friendly archery contests, visit the festival marketplace, enjoy a pub crawl, mingle with a pirate, peruse handcrafted wares, watch jousting, witness the talents of jugglers, see Renaissance dancing, and have lots of fun with faire attendance.
Create Your Custom Package