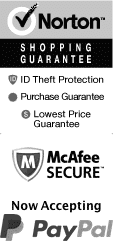 Top 4 Tampa Attractions in 2023
Spend your time in the sun during your vacation to Tampa Bay. There are multiple areas to explore with activities ranging from marine life sightseeing to fantastic theme parks reaching extraordinary heights. Bring along the whole family for the experience.
Top 4 Tampa Attractions in 2023
Jun 7, 2023
to
Dec 31, 2023
Busch Gardens Tampa
Schedule
Visit one of the most famous theme parks in Florida to experience the fun and excitement of thousands that have gone before you. The large park is structured to replicate parts of Africa such as Egypt, Morocco, and Congo. The Busch Gardens theme parks are known for their multi-cultural influence, and this park is no different.
Jun 7, 2023
to
Dec 31, 2023
Tampa Sightseeing Cruises aboard the Starlite Majesty of Clearwater Beach, FL
Schedule
Take a dinner, luncheon or jazz cruise aboard the Starlite Majesty. You'll depart from Clearwater Beach and float along some of the most beautiful sights in Tampa Bay. Enjoy a delicious meal and hear the sounds of jazz music fill the air on this memorable and tranquil experience.
Jun 7, 2023
to
Dec 31, 2023
Starlite Sapphire Sightseeing Cruises of St Petersburg
Schedule
For a beautiful and relaxing waterfront view of St. Petersburg and delicious food, you simply can't miss the Starlite Sapphire Lunch & Dinner Cruises of St Petersburg. With a variety of different cruises from a relaxing lunch to gourmet dinner and dining, this cruise is a great addition to any vacation.
Jun 7, 2023
to
Nov 12, 2023
Adventure Island Tampa Water Park - Tampa FL
Schedule
With a full 30 acres of splashes, water slides, and sporting activities, you'll have an enjoyable time. Some of the water rides inside the park include the 9,000 square foot Paradise Lagoon, the rafting wonder Wahoo Run, the surprising Splash Attack, and much more. Don't forget your swimsuit as you walk into this incredible theme park.