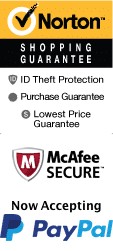 6-Hour Eco Tour in St. Petersburg from Florida
6701 Sunshine Skyway Ln S St Petersburg, FL 33711
1-800-987-9852
Chat Now
Experience the thrill and excitement of sailing along the magnificent waters of Tampa Bay with the Tampa Bay Sunset Sail. This activity offered by "Dolphin Landings Charter Boat Center" in St. Pete Beach, Florida, is perfect for anyone looking for a relaxing evening out with breathtaking views. This two-hour sunset sail takes you on a journey filled with the beauty of the Tampa Bay skyline as you watch the sun set over the shimmering waters.
The sail takes place on an amazing 46-foot catamaran that features a spacious deck ideal for soaking up nature's spectacle. Throughout the journey, guests will have the opportunity to enjoy complimentary beer, wine, and rum runners. Apart from the spectacular sunset, visitors will also have the chance to witness dolphins playing in the water and other marine life.
During the Tampa Bay Sunset Sail activity, customers are provided with an onboard captain and knowledgeable crew who guide them throughout the journey. The catamaran can accommodate up to 22 passengers, making it ideal for both small and large groups.
The Dolphin Landings Charter Boat Center is located at St. Pete Beach's Dolphin Village, conveniently situated between St. Petersburg and Clearwater. The activity will require some walking, but guests won't be expected to walk for a long distance. Additionally, there are no requirements on the dress code, allowing visitors to dress comfortably and appropriately for the evening.
The Tampa Bay Sunset Sail activity is perfect for individuals, couples, families, and groups of friends looking to have a great time and enjoy the breathtaking views of the Tampa Bay shoreline. It's an excellent way to celebrate a special occasion or simply witness the beauty of nature while taking in the fresh sea air.
In conclusion, the Tampa Bay Sunset Sail is an adventure worth having while vacationing in Florida. It offers a unique experience filled with wonder and awe as you explore the beauty of the Tampa Bay Area. Guests can book their excursion on the Dolphin Landings Charter Boat Center's website and ensure a magical evening of sunset, sea and marine life. Book now, and experience a sunset sail that you'll never forget.
Book Now!