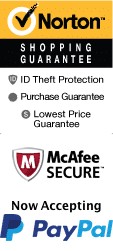 Santa Fe Sage Inn NM
725 Cerrillos Rd Santa Fe, NM 87505
1-800-987-9852
Chat Now
Related Lodging by Category:
The Santa Fe Sage Inn is located in a peaceful corner of central New Mexico. Close to some great attractions and offering fantastic perks and amenities, this hotel is a great option for those looking to stay in Santa Fe, NM.
About the Hotel
Designed in the Pueblo Revival style, it has been called a 'living artifact' of the ancient traditions of Native Americans and the beauty of nature. This hotel offers eco-friendly amenities like solar panels, natural light, bamboo floors, and handcrafted furnishings designed by local artists. This beautiful hotel is inviting and has a variety of great amenities to ensure that your stay is a comfortable one.
About the Rooms
Each room boasts a different flavor: Mexican with handmade tile floors and children's artwork; Japanese with zen gardens; or Full Moon – an intriguing suite designed according to ancient mythology. The hotel's architecture blends Native American traditions with modern western amenities. With over 80 rooms, the inn serves as a testament to the rich culture and draws of Santa Fe. Amenities feature fresh coffee, cable TV with premium channels, high-speed WiFi, a writing desk with chair, iron and ironing board, and hair dryer. Guests will be comfortable and have all the conveniences of home at their fingertips when they stay here.
No matter what adventures you enjoy while in Santa Fe, NM, a stay at the Santa Fe Sage Inn will help you and your loved ones have a remarkable time in the city. Don't miss out on a variety of great features and amenities and enjoy a splendid time in Santa Fe, NM.
Location Highlights
Nestled in the heart of Santa Fe, the Santa Fe Sage Inn is an ideal location for those looking to explore the rich culture and history of this enchanting city. The hotel is just a short walk away from the historic Santa Fe Plaza, where visitors can soak up the atmosphere of this vibrant community and explore the many shops, restaurants, and cafes that line the streets. Nearby, guests can discover the Santa Fe Railyard, a hub of arts and entertainment featuring galleries, museums, and studios. For those interested in outdoor activities, the hotel is just a stone's throw away from the majestic Sangre de Cristo Mountains, where visitors can hike, ski, mountain bike, and more. Also within proximity are many of Santa Fe's most popular restaurants and cafes, serving up delicious local fare such as green chili, enchiladas, and tamales. Whether you're looking to shop, dine, or explore, the Santa Fe Sage Inn provides the perfect location from which to do so.
.
Book Now!