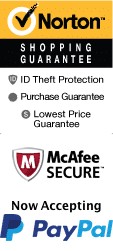 Pueblo Bonito B&B Inn
138 West Manhattan Avenue Santa Fe, NM 87501
1-800-987-9852
Chat Now
When it comes to finding accommodations that offer both convenience and comfort, Pueblo Bonito Bed and Breakfast Inn in Santa Fe, New Mexico, does not disappoint. This charming inn is the perfect place for vacationers to stay, as it offers a wide range of amenities and activities nearby, all while being nestled in a relaxing and picturesque setting. Whether you're traveling with family, friends, or on your own, Pueblo Bonito Bed and Breakfast Inn is an excellent choice for your next memorable vacation.

Located less than a mile from the city center, guests staying at Pueblo Bonito Bed and Breakfast Inn can take advantage of the city's top attractions and historical sites. Don't miss the chance to visit the famous Loretto Chapel, a stunning Gothic-style chapel with a "miraculous" staircase, just a few minutes away from the hotel. Visitors can also explore the city's renowned art galleries and museums, as well as its unique restaurants and boutique shops. For outdoor enthusiasts, the inn is adjacent to the Old Santa Fe Trail, which is perfect for walking, jogging, or biking.

The hotel boasts numerous amenities to make your stay more comfortable and enjoyable. The fitness center and hot tub are perfect for those looking to relax and unwind after a day of exploring the city or hiking in the nearby mountains. Guests can also start their morning off right with the hotel's continental breakfast, which includes fresh baked goods, cereals, and fresh fruit. For guests looking to get work done, the hotel offers high-speed internet and a desk in each room.

Every room is equipped with a coffee maker, iron/ironing board, and cable TV, which makes your stay more convenient and comfortable. Jacuzzi suites are available for guests who want to take a luxurious soak after a long day of exploring. Each room also has a fridge and microwave, so guests can store and reheat their leftovers from the city's delicious dining spots.

For dining options outside of the hotel, guests will be pleased to hear that Santa Fe has an incredible selection of restaurants, including Clafoutis French Bakery & Restaurant, only two blocks from the property, which is renowned for its delicious French-style pastries and quiche. Another popular option within 3 miles of the hotel is the Santa Fe Farmer's Market, offering an array of local produce, gourmet cheeses, and other New Mexico specialties.

In conclusion, Pueblo Bonito Bed and Breakfast Inn is an excellent choice for travelers seeking a comfortable and convenient stay in Santa Fe. The hotel's excellent location, coupled with its top-notch amenities and comfortable rooms, is sure to make your vacation an unforgettable one.
Location Highlights
Nestled in the heart of Santa Fe, the Pueblo Bonito Bed and Breakfast Inn offers an exceptional stay in a prime location. Conveniently located just a few miles from local attractions such as the Santa Fe Plaza, which hosts regular events and open-air markets, and the Palace of the Governors, which dates back to the early 17th century. At the nearby Railyard Arts District, you'll find a hub of galleries and studios, alongside the popular Farmers Market. For those interested in shopping, the Santa Fe Mall is a quick drive away, while local boutiques and craft malls such as the Kakawa Chocolate House and the Santa Fe School of Cooking are both within walking distance. From traditional New Mexican fare to international cuisine, the area has a plethora of dining options, including local favorites like La Choza with its famous green chile stew. Enjoy the outdoors at the nearby Hyde Memorial State Park or the Santa Fe National Forest, both great options for hiking and exploring the area's natural beauty. The Pueblo Bonito Bed and Breakfast Inn is ideally situated to make the most out of your Santa Fe experience.
.
Book Now!