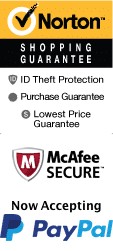 Las Palomas
460 W San Francisco St Santa Fe, NM 87501
1-800-987-9852
Chat Now
Las Palomas Inn, located in Santa Fe, New Mexico, is the perfect place for your next vacation. The hotel attracts travelers of all backgrounds with its comfortable accommodations and proximity to popular attractions. Whether you're traveling alone, with friends or family, Las Palomas Inn promises an enjoyable and unforgettable experience.

One of the top activities within half a mile from Las Palomas Inn is the Georgie O'Keefe Museum. This museum features an impressive collection of works from the iconic artist, and is a must-visit for art lovers. Another interesting attraction within 2 miles of the hotel is the Canyon Road Arts district, where you can stroll around and admire over 100 galleries and studios. These are just a couple of examples of the many must-sees located close to Las Palomas Inn.

Once you're back at the hotel, you'll be wowed by its beautiful architecture and decor. The rooms are cozy and come with basic amenities including free Wi-Fi, a flat-screen TV, and a coffee maker. The hotel also features unique outdoor spaces including a courtyard with water features, as well as a beautiful pool and hot tub. Relaxing here after a day of sightseeing is the perfect way to unwind.

Las Palomas Inn also offers a fitness center, so you can stay active even while on vacation. Complimentary hot breakfast is available daily, which includes a variety of food options to energize you for the day ahead. For those who prefer to indulge in their breakfast favorites, there are plenty of local spots within walking distance!

Every room at Las Palomas Inn includes cable TV and pay-per-view movies, a coffee maker, ironing board and free local calls. For those looking for more amenities, there are Jacuzzi suites available. Whether it's a romantic getaway or just a little extra relaxation, these rooms are ideal.

Close by the hotel, there are some great options for dining and shopping. A must-visit restaurant is La Choza, serving traditional New Mexican cuisine for lunch and dinner options. The hotel is located on Cerrillos Road, which is a great shopping destination for all. It offers a variety of shops and boutiques within a short drive.

In summary, Las Palomas Inn offers everything you could want for a memorable stay in Santa Fe. With its location, amenities and focus on comfort and luxury, this hotel is an ideal vacation destination. Book your stay now and experience the beauty and charm of this special part of the world!
Location Highlights
Nestled in the heart of Santa Fe, Las Palomas is a premier hotel that provides easy access to a myriad of exciting attractions. Located just a few blocks from the historic Santa Fe Plaza, guests can enjoy shopping, dining, and cultural experiences. For grocery shopping, guests can take a short 5-minute drive to Whole Foods Market or Trader Joe's. Across from the hotel, guests can find a convenience store and gas station for quick bites and fueling up. Guests looking to explore the local art scene will find boutiques and craft malls nearby, such as the Santa Fe Plaza and the Canyon Road Gallery District. One must-visit restaurant is Cafe Pasqual's, which is famous for its huevos rancheros and its commitment to locally sourced, organic ingredients. Nearby parks include the Santa Fe River Park, which offers scenic walking trails and picnic areas. With so many experiences at your fingertips, Las Palomas is the perfect place to stay for your next Santa Fe adventure.
Book Now!