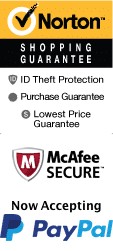 Inn on the Alameda
303 E. Alameda Santa Fe - Nm, NM 87501
1-800-987-9852
Chat Now
Related Lodging by Category:
If you're planning a vacation in Santa Fe, the Inn on the Alameda is an excellent place to stay. This hotel is located in the heart of Santa Fe, which means you're only steps away from some of the city's most popular attractions. The hotel's beautiful Southwestern-style architecture and tasteful decor make it a truly unique and comfortable place to call home during your vacation.

One of the top activities within a mile of the Inn on the Alameda is the Santa Fe Plaza. This beautiful historic landmark is the heart of Santa Fe's downtown district and is known for its unique architecture, art installations, and beautiful gardens. Just over a mile away is Canyon Road, which is a beautiful street lined with art galleries and shops, and it is a great spot to explore if you're looking for some beautiful souvenirs.

The Inn on the Alameda has a number of amenities that make it a great place to stay. The hotel features an outdoor, heated pool and a hot tub, which are perfect for relaxing after a day of exploring Santa Fe. The hotel also has a fitness center on site, so you can keep up with your exercise routine while you're on vacation. Guests are also invited to enjoy a free continental breakfast every morning, which includes a variety of delicious and healthy options.

Every room at the Inn on the Alameda is equipped with a range of amenities that ensure a comfortable, relaxing stay. Each room comes with its own coffee maker, iron and ironing board, and a fridge, so you can keep your drinks and snacks cool in your room. The hotel also offers high-speed internet, so you can stay connected during your vacation.

When it comes to dining options, the Inn on the Alameda is conveniently located near some of Santa Fe's best restaurants. Within three miles, there are several great eateries, including Cafe Pasqual's, which is known for its delicious New Mexican cuisine, and the Shed, which is a local favorite for its hearty and flavorful food. If you're looking for a shopping experience, the Inn on the Alameda is located just a few blocks from the Santa Fe Plaza, where you can find a range of boutique shops, galleries, and other interesting shops.

In summary, the Inn on the Alameda is an excellent choice for anyone looking to stay in Santa Fe. With its beautiful architecture, tasteful decor, and range of amenities, this hotel offers a unique and comfortable experience. Whether you're looking to explore Santa Fe's historic landmarks, art galleries, or world-class dining scene, the Inn on the Alameda is perfectly situated to help you make the most of your vacation.
Location Highlights
Nestled in the heart of the historic district, the Inn on the Alameda offers a location that is unbeatable. Just a block away from the iconic Canyon Road galleries, you can get lost in an art lover's paradise. The famous Santa Fe Plaza, a hub for shopping and eating, is within walking distance. Explore the surrounding gift shops, artisanal markets, and boutiques, all while taking in the southwestern architecture and style. If you're looking for a quick bite, there are numerous local restaurants serving up regional fare including spicy green chili, enchiladas, and sopapillas - a type of fry bread served with honey. Immerse yourself in nature at the nearby Sangre de Cristo Mountains, perfect for hiking, skiing, or a picnic. Whatever your interests, Inn on the Alameda's prime location ensures that you will experience the best Santa Fe has to offer. Don't hesitate - book your stay today!.
Book Now!