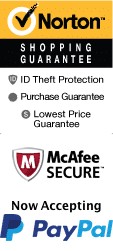 Stained Glass Class - Hidden Santa Fe Gem
If you're looking for a creative and engaging activity during your stay in Santa Fe, look no further than the Stained Glass Class offered at Liquid Light Glass. Located in the heart of the city, this class allows participants to create their own unique and beautiful stained glass piece while learning from expert glass artists.
During the class, guests will spend approximately three hours learning about and working with glass. The class starts with an introduction to the basic skills needed for working with glass, including cutting and grinding techniques. Participants will then choose their colors and designs before getting hands-on with their own piece of art.
Located in a spacious and well-lit studio, Liquid Light Glass provides all the tools and materials needed for the workshop. With instructors offering guidance and encouragement at every step, guests will leave with a stunning work of art that they can take home and display with pride.
This class is perfect for art enthusiasts, families, or anyone looking for a fun and unique activity in Santa Fe. No prior experience with glass is necessary, making it a great option for those looking to try something new.
Liquid Light Glass was founded by glass artists Elodie Holmes and Pancho Medina, who have been creating stunning glass pieces for over 25 years. Their studio has become a favorite among locals and tourists alike, and their classes are known for being both informative and fun.
In summary, the Stained Glass Class at Liquid Light Glass is an excellent activity to add to your itinerary during your visit to Santa Fe. Not only will you have the opportunity to create a beautiful piece of art, but you'll also learn from experts in the field. Don't miss out on this unique and memorable experience!
Book Now!