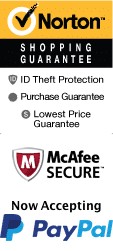 Santa Fe Intuition Workshop
E Palace Ave Santa Fe, New Mexico 87501
1-800-987-9852
Chat Now
Looking to trade in a typical sightseeing tour to tap into your intuition? The Santa Fe Intuition Workshop in Santa Fe, New Mexico offers an opportunity to explore your inner knowing in a beautiful and artistic setting. Led by an intuition expert, this workshop is perfect for anyone looking to deepen their self-awareness and connect with their creative energy.
About the Activity

Over the course of the workshop, you'll participate in a series of engaging activities designed to help you tap into your innate sense of knowing. From intuitive painting exercises to guided meditations and journaling prompts, every aspect of this workshop is geared towards helping you connect with your intuition in a fun and meaningful way. You'll also have a chance to explore the stunning natural beauty of the Santa Fe landscape, which is known for its rich history and vibrant arts scene.
The Santa Fe Intuition Workshop is offered over the course of several days, giving you plenty of time to delve deep into your own intuitive process. Each day is filled with interactive activities and group discussions, providing ample opportunities to engage with fellow participants and learn from one another's experiences. Whether you're a seasoned intuitive or just starting out on your journey, this workshop is the perfect opportunity to explore and expand your own intuitive powers.
In addition to the workshop itself, Santa Fe offers a wealth of cultural and artistic attractions to explore. From world-renowned galleries and museums to outdoor festivals and artisan markets, there's always something new and exciting to discover in this vibrant city. And with its stunning natural beauty and rich cultural history, Santa Fe is the perfect setting for anyone looking to deepen their connection to their own creative energy and harness the power of their intuition.
If you're ready to tap into your intuition and explore the magic of Santa Fe, the Santa Fe Intuition Workshop is an experience you won't want to miss. Come discover the beauty and power of your own inner knowing, and unlock your full creative potential in the process.
Frequently Asked Questions for Santa Fe Intuition Workshop:
Approximately how long could a customer plan to spend at Santa Fe Intuition Workshop?

It lasts approximately 75 minutes.

Is Santa Fe Intuition Workshop handicap accessible?

Yes.

Is photography & video recording allowed?

Yes.

Is parking available at Santa Fe Intuition Workshop? Is it free?

Parking is free.
Book Now!