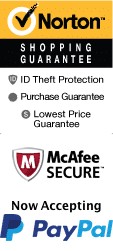 Painting Class in Santa Fe Art Studio
Looking for a unique experience on your trip to Santa Fe? Look no further than the Let's Paint in My Santa Fe Art Studio class, located conveniently in the heart of the city. This art class offers visitors of all ages and skill levels the opportunity to create their own masterpiece, all while enjoying a fun and relaxing atmosphere.
Led by a local expert artist, this class will guide you through the steps of creating your own painting, from selecting the perfect colors and brushes to experimenting with brush strokes and techniques. With a variety of themes and subjects to choose from, you can customize your painting to match your own personal style and taste.
The classes typically last around two hours, and all necessary materials are provided, including acrylic paint, canvases, and brushes. Whether you are a beginner or an experienced artist, this class is the perfect way to unwind and let your creativity flow.
In addition to the art class itself, visitors can also enjoy the charming and artistic atmosphere of the studio, located in one of Santa Fe's most historic and vibrant neighborhoods. Relax and unwind as you explore the local art scene and take in the beautiful surroundings.
Looking for a unique souvenir to take home from your trip? Your finished painting is yours to keep and display as a reminder of your time in Santa Fe.
Come join the fun and let your inner artist shine. Let's Paint in My Santa Fe Art Studio is the perfect way to explore your creativity and create a lasting memory of your time in this beautiful city. Book your spot today and prepare to be inspired.
Book Now!