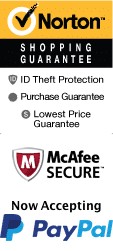 The Lila Cockrell Theatre in San Antonio, Texas is a stunning permanent legacy that was built for the San Antonio World's Fair in 1968 and named after a popular mayor of the city. This beautiful venue is nestled within the Henry B. Gonzalez Convention Center near the West Lobby entrance of the building and offers three levels of seating with convenient concession accommodations on each level. Lila Cockrell Theatre can be found resting in the shadow of the 750-ft Tower of the America's and the stunning mural painted on its facade can be seen from the famous San Antonio River Walk.
Although the initial intention of the theatre was to draw crowds for ballet performances, orchestra and drama, Lila Cockrell Theatre received a refreshing renovation in 2010 which made the venue more accommodating for multi-media presentations. Though the Lila Cockrell Theatre hosts mostly corporate events and conferences now, it is not unlikely for a local High School to throw their senior prom at the venue or for the occasional stand-up comedian to stop by for a special performance.
There are three sections of seating in the Lila Cockrell Theatre including Orchestra seating and two separate balconies. Combined the seating arrangements can comfortably accommodate 2,319 guests, and each section offers wheelchair accessible seating accompanied by companion seating on request. Although it can be a pain to find a decent parking spot in the city at times, you won't have to worry about that when attending an event at the Lila Cockrell Theatre as there are two parking locations within a short walk from the Convention Center. Guests can utilize the convention centers private garage across the street or the adjacent Grand Hyatt Hotel garage.