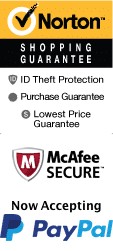 The following tours visit Tobin Center:
5/31/2023 - 3/31/2024
The City Sightseeing Hop On Hop Off San Antonio Tour is the way for the entire family to enjoy everything that Alamo City has to offer, such as seeing all the fun attractions and activities approximately nearby with this hop on & hop off tour experience.

San Antonio's Tobin Center is the city's premier performance arts center. The Tobin Center is comprised of the 1,738 seat H-E-B Performance Hall and the 300 seat Carlos Alvarez Studio Theatre, and is situated along the famed San Antonio Riverwalk. The venue also has a large area outside performance area with a video wall more than 30 feet long, and is called the Riverwalk Plaza. The outdoor performance area has a water taxi portal, and holds 600 people. The building is named for a prominent citizen of San Antonio, Robert L. B. Tobin.
The historic venue was built in 1926, and is home to Opera San Antonio, Ballet San Antonio and the San Antonio Opera. A variety of concerts and film tours are also held at the Tobin Center. The primary performance hall has four levels of seating. The center offers food and drinks during performances, valet parking and gift certificates. During non performance times the center also provides tours for groups of ten or more.
The Tobin Center has been recently restored, and the main performance hall boasts its original facade. The building is considered the "heart of the river."
The performances at the Tobin Center are culturally diverse, and the venue also serves as a location for local performing groups to practice and perform. San Antonio school children annually take field trips to performances at the Tobin Center.