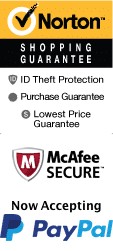 Night Glow Kayak Paddle Session in Navarre Beach
Get ready to experience the enchanting waters of Navarre Beach like never before with the Night Glow Kayak Paddle Session. Departing from Navarre Beach, your evening adventure will provide you with the magical experience of kayaking in the dark while admiring the breath-taking bioluminescence.

Upon arrival, your expert guide will give you a brief on the activities of the session and safety measures required for this activity. Then, once you're ready, you will embark on a unique journey as you discover the charming beauty of the Navarre Beach. The calm water and peaceful atmosphere will allow you to enjoy a relaxed paddle session and the opportunity to marvel at the bioluminescent light display in the water.

This fascinating natural phenomenon occurs when the movement of the water triggers bioluminescent plankton to emit sparks of light, creating a surreal display that is sure to leave you in awe. Your expert guide will also share insightful knowledge about the local marine life and about the biology of the bioluminescent planktons.

Throughout the two-hour paddle session, you'll have the chance to appreciate the incredible sights of the illuminated water while paddling peacefully amidst the serene surroundings. Take your time to paddle at your own pace, breathe in the fresh sea air, and enjoy this unique evening experience.

If you're searching for a truly unforgettable travel experience, the Night Glow Kayak Paddle Session offers a one-of-a-kind adventure that will provide you with a once-in-a-lifetime encounter.

Overall, Night Glow Kayak Paddle Session in Navarre Beach is a serene yet otherworldly experience, perfect for those seeking a unique and unforgettable adventure during their travels. Don't miss out on this rare opportunity to paddle under the serene sky and admire the mesmerizing lights of the bioluminescent planktons. Book your spot on this tour today and cherish the memory for a lifetime!
Book Now!