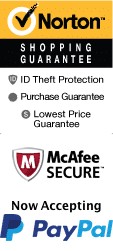 Land Paddle Tour in Pensacola
DonkBoard Pensacola, Florida 32561
1-800-987-9852
Chat Now
For a unique and exciting way to explore Pensacola Beach, try the Land Paddle Tour! Located in Pensacola, Florida, this activity offers a great opportunity to get outside, exercise, and take in the natural beauty of the area. This guided tour will take you on a scenic journey along the beach, where you'll experience the thrill of land paddling while enjoying the warm sun and gentle ocean breeze.

During the tour, you'll learn to control the land paddle board, which resembles a large skateboard with a long paddle. The guides will lead you through the basics of moving on the board and paddling, ensuring that you're comfortable before setting out. You'll then embark on a leisurely cruise down the beach, where you'll enjoy breathtaking views of the Gulf of Mexico, sandy beaches, and colorful beachfront homes.

This tour typically lasts for 90 minutes and is suitable for all ages and skill levels. The guides will lead you at a comfortable pace, and there are plenty of stops along the way to take photos and soak up the beautiful scenery. The activity covers a distance of around 3 miles, so be prepared for a moderate amount of exercise.

The Land Paddle Tour is a great way to explore the best of Pensacola Beach, from the charming architecture to the stunning natural landscapes. As you cruise along the coast, you'll see playful dolphins and other marine life dipping in and out of the waves. It's an experience you won't soon forget!

What's more, this tour is highly rated by fellow travelers who love the unique experience it offers. The guides are knowledgeable and friendly, making the tour both fun and informative. You'll leave with a newfound appreciation for the beauty of Pensacola Beach and the joy of land paddling.

In conclusion, if you're looking for a fun and unique way to experience the beauty of Pensacola Beach, the Land Paddle Tour is an excellent choice. With its beautiful scenery and fun atmosphere, this tour is sure to be a highlight of your trip. Don't hesitate to book your spot today and start exploring the spectacular Gulf Coast!
Options:
Land Paddle Tour in Pensacola
Available Now until 11/30/2024 View Detailed Schedule
Language Guides:

Guide Language: EN
Guide Type: Guide
Frequently Asked Questions for Land Paddle Tour in Pensacola:
What methods of transportation does the Land Paddle Tour in Pensacola use?

Longboard.

Approximately how long does the Land Paddle Tour in Pensacola last?

It lasts approximately 3 hours.
Book Now!