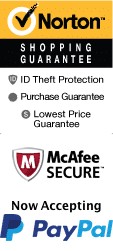 Dolphin & Scenic Bay Tour with a Secluded Beach Stop
715 Pensacola Beach Blvd Pensacola Beach, Florida 32561
1-800-987-9852
Chat Now
Are you ready for an unforgettable dolphin tour adventure on the Gulf Coast of Florida? Then hop aboard the Dolphin Scenic Bay Tour with A Frisky Secluded Beach Stop in Pensacola Beach, FL, where you'll be treated to breathtaking views of the local marine life and serene landscapes. This tour is an exceptional opportunity to explore the stunning waters of Pensacola Bay and Santa Rosa Sound, and catch a glimpse of nature at its finest.
About the Cruise

The tour kicks off with a narrated journey along the picturesque shoreline of Pensacola Beach. As you cruise through the shimmering waters, keep your eyes peeled for playful dolphins swimming and jumping in the waves. These intelligent creatures frequently put on mesmerizing performances, making for a fantastic show. Experience the thrill of watching them splash and frolic in their natural habitat. The Dolphin Scenic Bay Tour lasts for approximately three hours, departing from Pensacola Beach Boardwalk. A knowledgeable guide will be on board to answer questions and provide insights into the unique ecosystem of the area. The tour is suitable for all ages, and no prior boating experience is necessary. So bring your camera and your sense of adventure, as you'll be capturing amazing memories to last a lifetime.
On top of its natural beauty and thrills, Pensacola Beach is steeped in fascinating history. The area served as a military training base during World War II and boasts several historic sites, including Fort Pickens, which is open to visitors and offers a glimpse into the past. The beach is also a popular spot for kiteboarding, parasailing, and other water sports, not to mention exciting events like the Pensacola Beach Air Show. There's always something new to explore in this unique destination.
Visit to the Secluded Beach

Next, the tour doubles down on the fun with a visit to an idyllic secluded beach. Here, you can bask in the sun, swim in the crystal-clear waters, or hunt for shells on the pristine beach. The beach also offers a peaceful, off-the-beaten-path experience, and its secluded location makes it the perfect setting for a picnic with friends and family or a romantic outing with your significant other.
This Dolphin Scenic Bay Tour is an exciting and educational experience that should not be missed. With its stunning beaches, majestic sea creatures, and rich history, Pensacola Beach is a must-see for anyone visiting the Gulf Coast. So pack your sunscreen and your sense of adventure, and get ready for an unforgettable journey through this magical destination.
Frequently Asked Questions for Dolphin & Scenic Bay Tour with a Secluded Beach Stop:
What methods of transportation does the Dolphin & Scenic Bay Tour with a Secluded Beach Stop use?

Boat.

For what ages is the tour appropriate?

Great for all ages.

Is photography / video recording allowed on the Dolphin & Scenic Bay Tour with a Secluded Beach Stop?

Yes.

Where does the tour meet?

715 Pensacola Beach Blvd

What amenities are available?

A restroom is onboard.

Approximately how long is Dolphin & Scenic Bay Tour with a Secluded Beach Stop?

It is approximately 3 hours.

How many decks or levels are there aboard the Dolphin & Scenic Bay Tour with a Secluded Beach Stop?

1 deck.

What lake or river does the Dolphin & Scenic Bay Tour with a Secluded Beach Stop cruise on?

Pensacola's sparkling waterways.

How many passengers does the boat hold?

Up to 6.

What is the dress code?

Dress code is casual. If you'd like to swim, wear your swimsuit under your clothes.
Book Now!