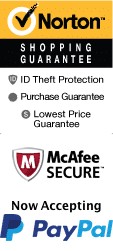 Bayou Bill's Crab House in Panama City Beach, FL
23100 Front Beach Rd Panama City Beach, FL 32413
Located at Front beach Road at Panama City Beach, Bayou Bill's Crab House is best known for the mind-boggling array of seafood alternatives that are served here.
At the Crab House, diners are spoilt for choice with all the delicious options that the restaurant offers. You can start with appetizers like Bayou Bill's famous seafood gumbo, calamari rings, and even alligator, sautéed or blackened, over a bed of rice if you're feeling particularly adventurous. Entréeée choices are aplenty with fried dinner options that include a fish dinner, chicken fingers and even a mammoth seafood platter which combines fried oysters, shrimp and crab cakes to make an indulgent experience in seafood. You can even try the healthy broiled dinners which range from crab cakes to stuffed shrimp. For an even milder option, try the array of steamed dinners that feature a selection of crabs, or the crab feast if you can't make up your mind.
If that isn't variety enough, Bayou Bill also offers you chargrilled dinners where true-blue seafood aficionados can opt for the fish version, while the not so seafood enthusiastic diners can try the chicken and blackened steak options. There are also the lavish Bayou favorites which include the stuffed grouper parmesan, which is stuffed with a delicious crabmeat dressing and smothered in a creamy parmesan sauce.
Your little ones can also take their pick from the 'Just for Kids' menu, which is specially designed with kids appetites and preferences in mind. And, for the grand finale, don't forget to try the highly recommended key lime pie, which is also a Bayou specialty or the macadamia nut cheesecake with raspberry sauce if you're feeling particularly decadent.
Prices are very reasonable and portions are generous at this popular restaurant. Service is friendly and amiable, and the warmth of the staff will heighten your Bayou Bill's experience. You can even complement your meal with the interesting cocktails that the bartender will shake up, or choose from the selection of fine wines that are offered. You can also buy a gift certificate to Bayou Bill's as a spectacular present to a special someone.