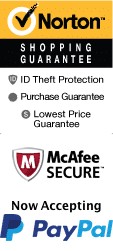 Comfort Suites Panama City Beach
225 Richard Jackson Blvd Panama City Beach, FL 32407
1-800-987-9852
Chat Now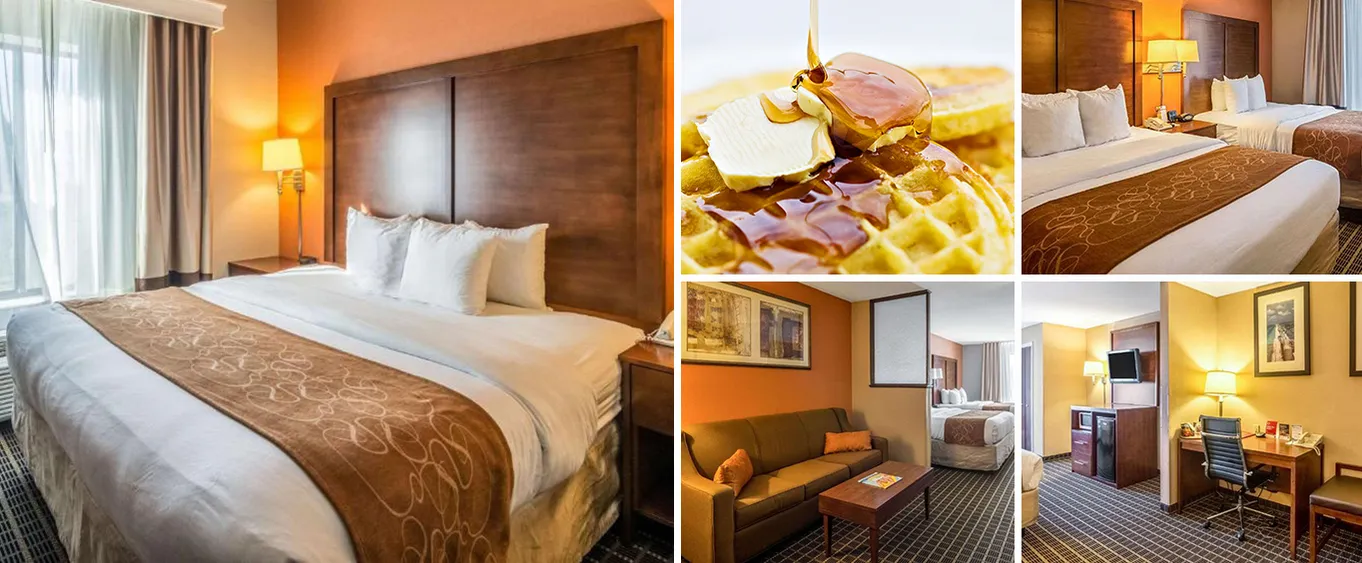 If you're looking for a place to stay in Panama City Beach, the Comfort Suites Panama City Beach is a fantastic choice for a vacation. With its prime location and top-notch amenities, it is a great place to relax and unwind.

Located less than a mile from the beach, the Comfort Suites is the perfect spot to enjoy the beauty of Panama City. You can rent a bike or a car and explore the area's attractions or spend your days soaking up the sun, playing in the sand or swimming in the sea. Other local activities within 10 miles of the hotel include golfing, shopping, and visiting the Gulf World Marine Park.

When it comes to hotel amenities, the Comfort Suites offers everything you need to make your stay comfortable and enjoyable. The hotel has an outdoor pool, which is perfect for when you need a break from the beach. The pool is heated during the colder months so you can still take a dip even if the weather isn't perfect. There's also a hot tub for guests who want to relax their muscles after a day of exploring the area. For fitness enthusiasts, the hotel also has a fitness center, which is open 24 hours a day.

Breakfast is the most important meal of the day, and the Comfort Suites has you covered with a delicious continental breakfast. The breakfast includes hot and cold items such as eggs, bacon, fresh fruits, and yogurt. You can start your day off right with a hearty breakfast before heading out on your adventures.

The Comfort Suites Panama City Beach also features many room amenities to make your stay comfortable. Every room has a TV, cable, and satellite, so you can watch your favorite shows or catch up on the latest movies. There's a coffee maker in every room, so you can enjoy your morning coffee without having to leave your room. High-speed internet is also available, so you can stay connected to your loved ones or your work if you need to. All rooms also include a fridge and microwave, and some rooms have Jacuzzi suites available.

When it comes to dining options, there are many restaurants conveniently located within a short driving distance from the hotel. The Red Rae's Grill and Bar is less than two miles away, perfect for when you want a quick bite to eat. If you're in the mood for seafood, the Boon Dock's Restaurant is just over two miles from the hotel. For shopping enthusiasts, the hotel is a short drive from The Shoppes at Edgewater or the Pier Park shopping mall.

In conclusion, the Comfort Suites Panama City Beach is a fantastic choice for a vacation destination. Its prime location, top-notch amenities, and friendly staff make it a great place to escape from the stresses of everyday life. So why wait? Book your stay at the Comfort Suites and start planning your dream vacation.
Reviews

Bruce Jeffery
Cahokia, IL
✓
Verified Traveler
The hotel was nice and the staff was friendly. We had no problems at all. This hotel is located about 2 blocks from the beach. Pool was a little small but ok
Location Highlights
The Comfort Suites in Panama City Beach is located in a prime spot near several exciting attractions. A five-minute drive away, guests can find the stunning Gulf of Mexico ready for a beach day or fishing trip. For those seeking some retail therapy, the hotel is situated near several stores ranging from grocery stores and convenience stores/gas stations to boutiques and craft malls. Within a short distance of the hotel, there are also several restaurant options offering delicious local cuisine such as fresh seafood or classic Southern comfort food. Nature lovers will appreciate the nearby St. Andrews State Park, where visitors can hike, bike, swim, and explore the rich wildlife. With so much to see and do in the area, the Comfort Suites in Panama City Beach should be at the top of any traveler's list.
Book Now!