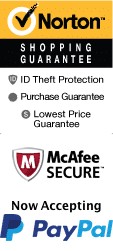 Discovery Cove, located in
Orlando, Florida
, is a sea adventure like no other.
Spend the day swimming with dolphins, take an underwater tour of the ocean floor, play with sea otters, and feed the tropical birds. This is an adventure for the whole family.
Discovery Cove is full with adventures at every turn. In the Freshwater Oasis, swimmers can wade and float through the many water trails and come into contact with animals such as sea otters and marmosets. In Dolphin Lagoon, swimmers will swim with bottleneck dolphins and learn more about the dolphin world. In The Grand Reef, swimmers will get to play with the fish and watch them swim in their habitat. Swim with the sharks that are safely behind glass.
There are not too many times in life that you can swim with the dolphins, or next to sharks , or play with fish, or watch sea otters all in one place. This is a family adventure that will make lasting memories.
Attractions with a half mile of Discovery Cove include Antarctica: Empire of the Penguin, Sea World Orlando, Makahiki Luau, Aquatica, and the Grande Pines Golf Club at the Marriott. Restaurants within a half mile of Discovery Cove include Sharks Underwater Grill, Ginther's Swirls Ice Cream, Polar Parlor Ice Cream, Thai Thani, Terrace BBQ, Mango Joe's, Lakeside Panini, and Flippers Pizzeria.