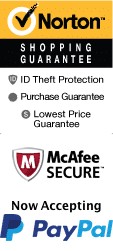 Experience the sobering but insightful Whitney Plantation Tour in Wallace, Louisiana. This activity promises to take you on a journey through the history of slavery. It is an emotional tour that explores the realities of slavery in Louisiana and the extraordinary lives of those enslaved. The Whitney Plantation is the only plantation museum in Louisiana that is dedicated to telling the story of the slaves who worked here. The tour will educate, inspire, and move you.
The tour begins in the Antioch Baptist Church, which was built by the freed slaves in 1870. Here you will meet your guide, who will provide a brief background on the property's ownership and history. You will then go on a guided tour through the museum, which has exhibits that share the history of the plantation and the lives of the enslaved individuals who lived and worked there. You will also see first-hand the many sculptures and memorials that help simplify the history behind the devastation of slavery. The tour covers different aspects of the plantation, with a highlight being the Wall of Honor, listing the names and ages of the 354 enslaved people that were brought to this plantation.
The Whitney Plantation tour typically takes around 2 hours to complete, and walking shoes are recommended. The plantation tour takes you through the entirety of an 18th and 19th century sugar plantation dwelling, slave cabins, and outbuildings. You will be moved by the experience of hearing stories of despair and hope while standing where slaves once stood. Your guide will also describe how the slaves were treated, the living conditions, work routines, and slave life at the plantation, which is vital to understanding the full experience of the tour.
The Whitney Plantation has experienced tour guides who will take you through this emotion-filled tour. The tour's guides are knowledgeable and passionate about the plantation and the legacy of slavery. They will provide historical context with a strong understanding of the cultural and agricultural importance to the history of Louisiana.
The Whitney Plantation is an experience that will leave you emotionally affected but end with a greater understanding and hope that we are stronger together. You will be moved to tears of sadness and end with a deep appreciation of the human spirit. A visit to the Whitney Plantation is a journey of discovery that should not be missed. Book your tour today and learn more about the history of the individuals that made the Whitney Plantation unforgettable.
Book Now!