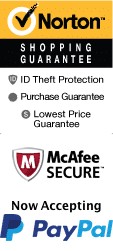 Underground Donut Tour Historic Donut & Beignet Tour in New Orleans
2140 Magazine St New Orleans, Louisiana 70130
1-866-267-5732
Chat Now


Start your tour at the historic French Market, where you'll meet your host and group, get your bearings, and prepare for your journey. You'll venture through the winding streets of the French Quarter, learning about the area's captivating history and architecture, and stopping at four of the city's best underground donut shops. The Underground Donut Tour is the ultimate donut-lovers' dream come true. You'll make stops at some of the best hidden-gem bakeries and cafes in the city and sample a variety of locally-sourced and freshly baked donuts and beignets.

You'll walk an easy mile on this approximately two-hour tour, with plenty of chances to stop, taste, and chat with your fellow donut-loving tourmates. You'll learn how these underground bakeries have impacted the local community and how donuts have grown to be a cultural symbol in American history. You'll also get the chance to see the creativity and unique talents of these master donut makers as they make edible art that is both pleasing to the eyes and a delight to your taste buds.

Don't forget your camera to capture all the colorful and scrumptious sights and flavors of the tour. By the end, you'll feel like a New Orleans insider, with a new appreciation and understanding of donuts and the city that loves them. Whether you're traveling solo, with friends, or with someone special, the Underground Donut Tour is a must-do experience for anyone visiting New Orleans.

Overall, the Underground Donut Tour will immerse you in the rich and delicious history of donuts while also providing a fun and tasty way to explore the city. With its unique and indulgent twist on touring, this donut excursion is an experience you won't want to miss. Join us as we explore the tastiest underground spots in New Orleans, one sugary and delightful bite at a time.
Book Now!