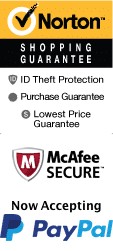 Swamp Boat Ride and Southern Plantation Tour from New Orleans
400 Toulouse St New Orleans, Louisiana 70130
1-866-267-5732
Chat Now
Are you ready to experience the majestic beauty of Louisiana's swamps and learn about the state's rich history? Look no further than the Swamp Boat Ride and Southern Plantation Tour from New Orleans. Located just outside of the Big Easy, this tour offers a unique glimpse into the natural wonders and cultural heritage of this area.

The adventure begins with a thrilling airboat ride through the swamps, led by an experienced guide who will share insights into the area's unique flora and fauna. You'll feel the wind in your hair and the excitement in your heart as you zip through the marshes and catch glimpses of alligators, turtles, and water birds.

Next, you'll visit a historic Southern plantation, where you'll learn about the region's rich history and the daily lives of the people who lived and worked on these sprawling estates. Wander through oak-lined pathways, admire the stunning architecture, and imagine life in another era.

During the tour, you'll also have the opportunity to explore the lush gardens and see the estate's original slave quarters, giving you a more complete picture of the area's complex social and economic history.

As your adventure comes to a close, you'll have the chance to savor some of the region's most delicious and iconic foods, including gumbo and jambalaya. With a satisfied belly and a new appreciation for this fascinating region, you'll return to New Orleans with memories that will last a lifetime.

Whether you're a history buff, a nature lover, or simply looking for a unique and unforgettable experience, the Swamp Boat Ride and Southern Plantation Tour from New Orleans is the perfect activity for you. Don't miss out on the opportunity to explore the beauty and culture of this vibrant part of the world. Book your tour today and get ready for an adventure you'll never forget.
Book Now!