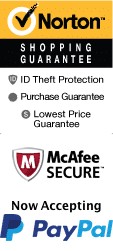 Scandalous Cocktail Hour Tour
718 St Peter New Orleans, Louisiana 70116
1-866-267-5732
Chat Now

Get inside tips from a local

Soak up the atmosphere on a walking tour

Led by a local guide

Duration: 2 hours 30 minutes

Schedule
Embark on a journey through the sinful history of one of America's most notorious cities with the Scandalous Cocktail Hour Tour in New Orleans, Louisiana. This three-hour tour will take you on a stroll through the French Quarter, where you'll enjoy delicious cocktails and learn about the city's sordid past.

The tour begins at the historic Jackson Square, where knowledgeable and entertaining guides will lead you to some of the most scandalous and intriguing locations in the city. Along the way, you'll be able to indulge in some of New Orleans' most famous elixirs, including the Sazerac, the Hurricane, and the Vieux Carre.

As you journey through the French Quarter, your guide will share stories about some of the most notorious residents and events in the city's history. From brothels and gambling halls to speakeasies and piracy, the Scandalous Cocktail Hour Tour will expose the underbelly of this fascinating city.

The Scandalous Cocktail Hour Tour is a walking tour, covering approximately one mile, so guests should wear comfortable shoes. The tour runs rain or shine, but rescheduling is available in the event of severe weather. Guests must be at least 21 years of age to participate in the cocktail portion of the tour.

New Orleans has a colorful and turbulent history, and the Scandalous Cocktail Hour Tour brings that history to life with engaging stories and fascinating trivia. With its potent libations and alluring locations, this tour is the perfect combination of education and entertainment.

In summary, the Scandalous Cocktail Hour Tour in New Orleans offers a unique and entertaining way to experience the city's infamous past while enjoying some of its most beloved beverages. Allow our knowledgeable guides to lead you on a journey through time and indulge in some of the city's most iconic cocktails. Don't miss out on this scandalous adventure through the streets of New Orleans!
Book Now!