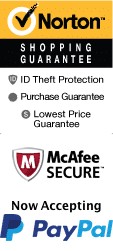 Premium Night Crawl
French Quarter New Orleans, Louisiana 70130
1-866-267-5732
Chat Now


The Premium Night Crawl takes you through multiple bars, clubs, and lounges, showcasing the diverse nightlife of New Orleans. Your knowledgeable and experienced guide will lead you through the crowd, making sure you have the best possible experience. The crawl also includes VIP entry into two of the most popular nightclubs in the city, skipping lines, and reserving tables for guests. Enjoy premium drinks and outstanding music, making for an exhilarating night out in the city.

The activity begins at an epicenter of the city's nightlife, where your group will meet your guide before starting the crawl. Each attractive spot will have about an hour to spend at, giving you enough time to have a drink or bite to eat before moving on to the next location. The entire crawl lasts about four hours, starting around 9 pm and ending at 1 am. Often there is no dress code required, and guests can wear casual clothes.

The tour includes four or five different venues during the evening from legendary venues that have been open for over a century to modern-day bars with unique decor. You'll be able to savour authentic southern drinks and eat delicious foods like Cajun and Creole. The Premium Night Crawl will also provide you with several opportunities to dance to live music and get a feeling of the city's incredible energy.

New Orleans is a city with rich history, and your guide will spend the night sharing some of their knowledge along the way. Learn about the city's traditions and customs and get insider tips for the best things to see and do around to enjoy NOLA to its fullest.

In conclusion, immerse yourself in the New Orleans after-dark scene with the Premium Night Crawl. This activity guarantees a unique and exciting experience, giving you access to some of the city's best nightlife spots. With excellent music, gorgeous drinks, and dazzling energy, the Premium Night Crawl is an unforgettable experience you won't want to miss. So, grab a group of friends and join the best party tour the city has to offer.
Book Now!