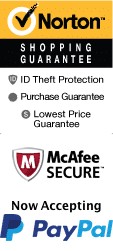 Oak Alley Plantation Tour with Transportation from New Orleans
317 N Rampart St New Orleans, Louisiana 70112
1-866-267-5732
Chat Now


On this tour, you will get to spend approximately 2 hours at Oak Alley Plantation, with the first hour spent on a guided tour of the famous Greek Revival mansion. The mansion is a stunning example of pre-Civil War architecture and has been restored to its original splendor. Inside, you will see original furniture, paintings, and artifacts that provide a glimpse into life on a Southern plantation in the 1800s.

After the tour of the mansion, you can explore the grounds at your leisure, taking in the gorgeous views of the Mississippi River and the beautiful gardens surrounding the home. Don't forget to take plenty of photos in front of the famed oak trees and the mansion, which is a must for any New Orleans visitor.

The Oak Alley Plantation Tour with Transportation from New Orleans is perfect for history buffs, architecture enthusiasts, and nature lovers. The tour requires a moderate amount of walking, so comfortable shoes are recommended. Visitors should also bring a hat and sunscreen for protection from the sun.

Oak Alley Plantation is known for its unique history and its fascinating former residents, including the skilled and accomplished Greek immigrant Jacques Roman. With a stunning display of historic architecture and lush greenery, Oak Alley Plantation is a truly unforgettable experience for people of all ages.

In conclusion, the Oak Alley Plantation Tour with Transportation from New Orleans is a must-see attraction that offers a glimpse into the rich history of Louisiana. With its breathtaking architecture, sprawling grounds and fascinating history, this tour is sure to leave visitors with lasting memories. Book your tour today to experience the charm of Oak Alley Plantation first-hand.
Book Now!