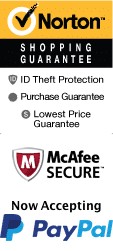 New Orleans Zipline Swamp Tour
301 Peavine Rd Laplace, Louisiana 70068
1-866-267-5732
Chat Now
Get ready for a heart-racing, adrenaline-pumping adventure like no other with the New Orleans Zipline and Swamp Tour. Located just outside the bustling city of New Orleans, this experience combines the thrill of ziplining with the natural beauty of a swamp tour. For those who are looking for a more interesting way to enjoy some sightseeing and touring in the NOLA area, this swamp zipline adventure is the perfect addition to any itinerary.
About the Experience

If you are looking for something fun and an interesting way to explore the New Orleans ecoystems, this Zipline adventure is certain to be an amazing addition to your vacation. Your adventure will begin with a safety briefing and a short zipline training course, ensuring that you're fully prepared for the zipline portion of the tour. Safety is of the utmost importance, and the friendly and knowledgeable guides can help you get strapped in and ready for a safe and thrilling advneture.
Then, get ready to zip through the treetops of a lovely forest, soaring over 1,000 feet while taking in breathtaking views. The ziplines feature varying heights and lengths, adding to the excitement and thrill of the experience. All of the action takes place at the Maurepes Swamp, which is known for its fascinating animals and breathtaking scenery. Keep an eye out for the local wildlife as you zoom among the treetops. You may see alligators, deer, fish, turtles, and more! The swamplands are an interesting place, so you never know what you may witness as you feel the wind rushing in your hair and you delight in some of the best thrills offered in NOLA. There are five different ziplines, a two suspension bridges, and a cypress tree spiral staircase to conquer! Along the way, guests will also be afforded views of:
Lake Ponchartrain
The NOLA Skyline
Historic Town of Frenier
Maurepas Swamp
The New Orleans Zipline and Swamp Tour has quickly become a favorite attraction for both locals and tourists alike. Visitors are impressed with the professional and knowledgeable staff, as well as the thrill of ziplining and natural beauty of the swamp tour. And after experiencing the tour for yourself, you'll see why this attraction has received such rave reviews. Don't miss out on this unique and exciting adventure during your trip to New Orleans. Book your spot for the New Orleans Zipline and Swamp Tour today and get ready for an unforgettable experience that you'll be talking about for years to come.
Frequently Asked Questions for New Orleans Zipline Swamp Tour:
What level of physical ability is required?

Riders are required to be between the weights of 45-280 lbs.

Is New Orleans Zipline Swamp Tour guided or a non-guided timed equipment rental?

Guided zipline tour.

What type of clothing is appropriate?

Wear comfortable clothing and close-toed shoes that won't fall off your feet.

What age is New Orleans Zipline Swamp Tour appropriate for?

All ages can attend, but guests must be at least 45 lbs to ride.

Is parking available for New Orleans Zipline Swamp Tour? If so, is it free?

Yes, parking is free.

Is photography & video recording allowed?

Yes.

Approximately how long could a customer plan to spend at New Orleans Zipline Swamp Tour?

It lasts approximately 75 minutes.

Is New Orleans Zipline Swamp Tour handicap accessible?

Surfaces are wheelchair accessible.

Is photography & video recording allowed?

Yes.
Book Now!