New Orleans, LA Wildlife Tours
A wildlife tour is a fantastic way to experience some of the beautiful nature in the area.
New Orleans Wildlife Tours
Wildlife Tours' Oak Alley Plantation Swamp Tour by Crescent City Tours Transportation is a must-do activity for anyone visiting New Orleans. This tour takes visitors on a journey through the Louisiana bayou, where they can spot alligators, snakes, and other wildlife. The highlight of the tour is the visit to Oak Alley Plantation, where visitors can step back in time to the antebellum South and see the stunning oak trees that line the path leading to the plantation's main house. Transportation to and from the tour is provided, making it a hassle-free experience. Do not miss out on all of the incredible sights and adventures of NOLA.
Sep 25
N/A
Sep 26
N/A
Oct 02
N/A
Oct 03
N/A
Oct 09
N/A
>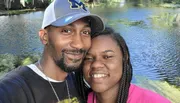 Get ready for an incredible experience with Wildlife Tours' private tour and exploration game at New Orleans City Park. Go on a walking adventure through the park where you will see beautiful moss-draped trees and lush gardens, while learning about the park's history and notable landmarks. Use your smartphone to participate in a scavenger hunt-style game, competing with your friends to see who can complete the challenges first. This activity is a perfect way to explore the park and make unforgettable memories.
Wildlife Tours' New Orleans Zipline Swamp Tour offers a unique way to experience the beautiful and eerie Louisiana swamps. The tour begins with a thrilling zipline ride through the treetops, followed by an informative and captivating boat tour of the swamp. Along the way, you'll encounter a variety of wildlife, including alligators, turtles, and colorful birds. The knowledgeable guides provide fascinating insights about the history, ecology, and legends of this captivating area. This is a must-do experience for adventure seekers and nature lovers alike. For those who want to get out and have a blast zooming through the swamplands on a stylish and exhilarating activity, this adventure is the perfect addition to your itinerary.
Sep 19
9:30 AM
11:30 AM
1:30 PM
3:30 PM
Sep 20
9:30 AM
11:30 AM
1:30 PM
3:30 PM
Sep 21
9:30 AM
11:30 AM
1:30 PM
3:30 PM
Sep 22
9:30 AM
11:30 AM
1:30 PM
3:30 PM
Sep 23
9:30 AM
11:00 AM
12:30 PM
2:00 PM
3:30 PM
5:00 PM
Sep 24
9:30 AM
11:30 AM
1:30 PM
3:30 PM
Sep 25
9:30 AM
11:30 AM
1:30 PM
3:30 PM
Sep 26
9:30 AM
11:30 AM
1:30 PM
3:30 PM
Sep 27
9:30 AM
11:30 AM
1:30 PM
3:30 PM
Sep 28
9:30 AM
11:30 AM
1:30 PM
3:30 PM
Sep 29
9:30 AM
11:30 AM
1:30 PM
3:30 PM
Sep 30
9:30 AM
11:00 AM
12:30 PM
2:00 PM
3:30 PM
5:00 PM
Oct 01
9:30 AM
11:30 AM
1:30 PM
3:30 PM
Oct 02
9:30 AM
11:30 AM
1:30 PM
3:30 PM
Oct 03
9:30 AM
11:30 AM
1:30 PM
3:30 PM
Oct 04
9:30 AM
11:30 AM
1:30 PM
3:30 PM
Oct 05
9:30 AM
11:30 AM
1:30 PM
3:30 PM
Oct 06
9:30 AM
11:30 AM
1:30 PM
3:30 PM
Oct 07
9:30 AM
11:00 AM
12:30 PM
2:00 PM
3:30 PM
5:00 PM
Oct 08
9:30 AM
11:30 AM
1:30 PM
3:30 PM
>